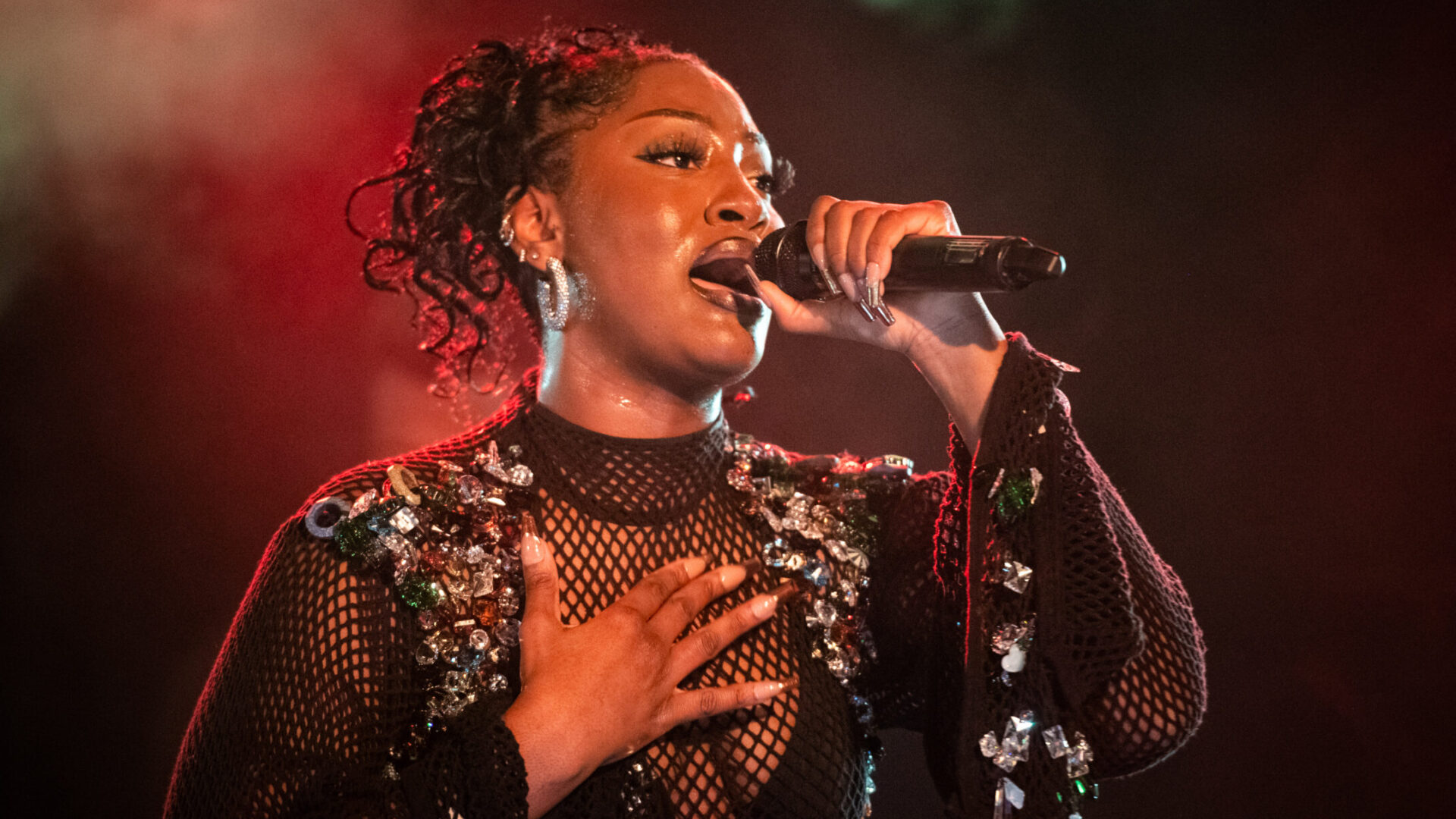 Tems Becomes First Nigerian Artist To Debut At #1 On Billboard Hot 100
She is featured alongside Drake on Future's single, "Wait For U."
Nigerian singer and producer Tems (birth name is Temilade Openiyi) became the first Nigerian artist to debut a single at number 1 on Billboard's Hot 100 chart. Such an achievement is due to her feature on Future's latest single "Wait For U," on which she lent her vocals to both the verses and the chorus of the song.
Tems' vocals come from a sample producer ATL Jacobs used from her song "Higher." Future said he felt an "instant connection" after hearing the sample. The rapper also decided to credit her as a feature to give her exposure.
"Wait for U" is a single from Future's latest album, I Never Liked You. Drake is also featured on the song and appears in the accompanying music video alongside Future.
It isn't Tems first time collaborating with Drake. The 26-year-old artist was recently featured on the track "Fountains," which was included on his album Certified Lover Boy.
Songs rarely debut at number 1 on the Billboard Hot 100 chart. Only 61 have debuted at the top, with over half of number 1 debuts happening in 2018 or later, according to Billboard.
Tems isn't only the first African artist to have a song debut at number 1 on the Hot 100, she's also the second Nigerian artist to be at the top spot. Wizkid previously occupied the first position in 2016 with his feature on "One Dance" by Drake, according to Rolling Stone. ("One Dance" did not debut at the top spot.)
"Soon as I heard the Tems sample over ATL Jacob Instantly connected to my soul," he tweeted. "Even tho wait for u is a sample and not an original recording I still put featuring Tems if u wasn't familiar with her work. Thank u Tems," Future added.
Last year, her and Wizkid's song "Essence" became the first Nigerian track to make it to the Top 10 of the Billboard Hot 100 chart. Tems also released an EP, If Orange Was A Place, in September 2021. She is currently touring venues and festivals in Europe but will make a stop at New York's "Let's Get Fr.ee" festival on August 20 and 21.