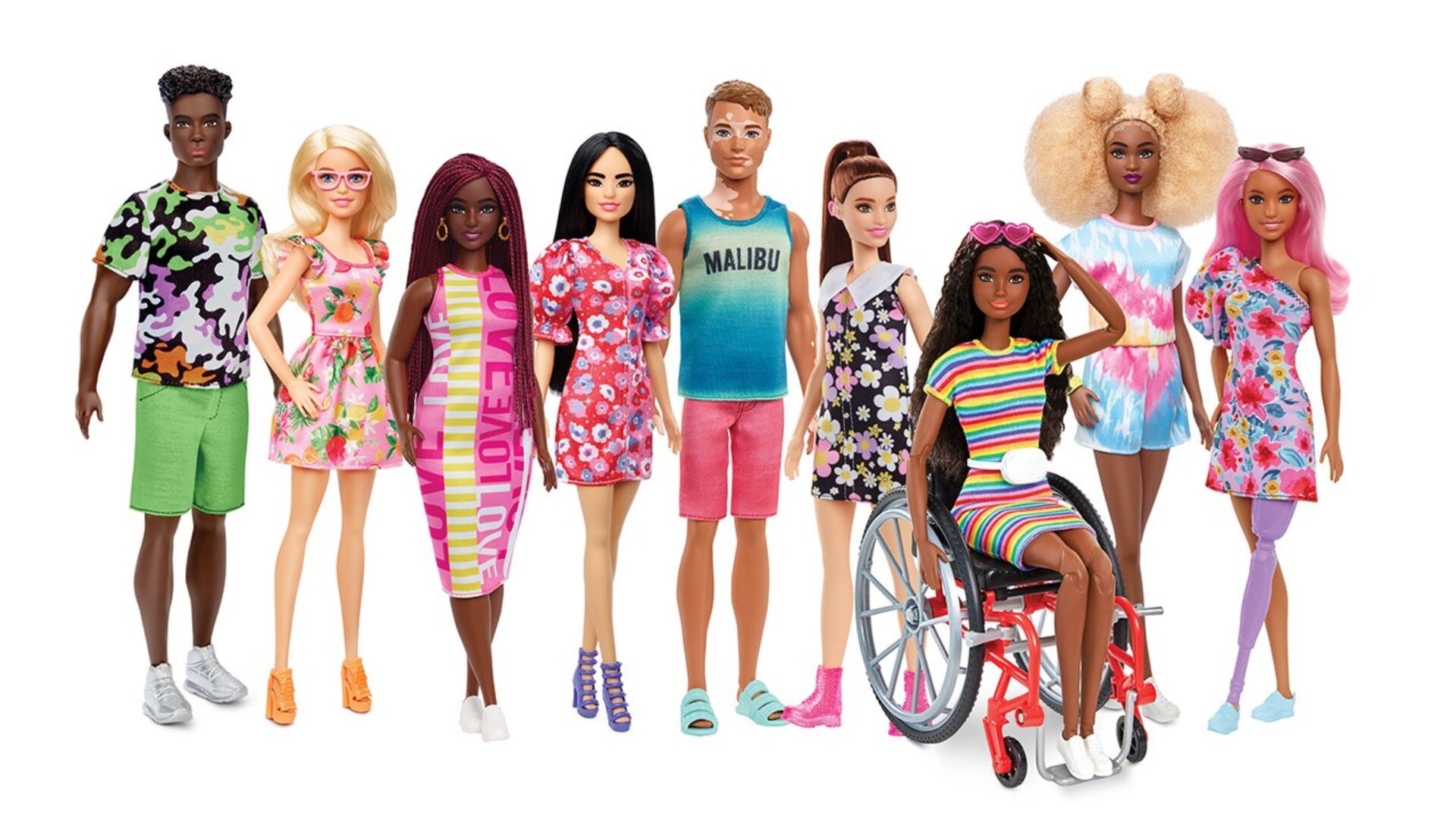 Mattel Introduces Barbie Doll With First-Ever Behind-The-Ear Hearing Aid
The new doll will be released as part of the company's diverse 2022 Fashionistas line.
Mattel, the company behind the iconic Barbie doll, is diversifying its line of dolls. The company unveiled the first look at its first-ever doll with a hearing aid as part of its "most diverse and inclusive doll line," according to the brand's Instagram.
Available next June, the new doll is part of the company's new Fashionistas collection. The line also includes a Ken doll with vitiligo, a doll with a prosthetic leg, and a Barbie who uses a wheelchair. The new line is said to "[offer] a variety of skin tones, eye colors, hair colors and textures, body types, disabilities, and fashions, to inspire even more stories," according to their social media.
"Our Barbie Fashionistas line features a range of skin tones, body types, and disabilities to reflect the diversity kids see in the world around them," shared Lisa McKnight, Mattel's global head of Barbie Dolls. "Knowing that kids' early childhood experiences help shape how they perceive the world, we are dedicated to reflecting a multi-dimensional view of beauty and fashion in our dolls."
First debuting in 1959, the Barbie doll now comes in over 175 looks and features different body types, skin tones, hairstyles, and textures, as well as disabilities, according to CBS News.
"It's important for kids to see themselves reflected in the product and to encourage play with dolls that don't resemble them to help them understand and celebrate the importance of inclusion," said McKnight in a statement. McKnight continued to share that a Barbie doll wearing a hearing aid was highly requested from fans. The company consulted medical experts to make sure the device was represented with accuracy. 
"As an educational audiologist with over 18 years of experience working in hearing loss advocacy, it's inspiring to see those who experience hearing loss reflected in a doll," said Dr. Jen Richardson, an expert in educational audiology, in a statement. "I'm beyond thrilled for my young patients to see and play with a doll who looks like them."
The full 2022 Barbie "Fashionistas" line will be available on shelves at Amazon, Target, and Walmart for $10 starting in June 2022.
Photo Credit: Barbie