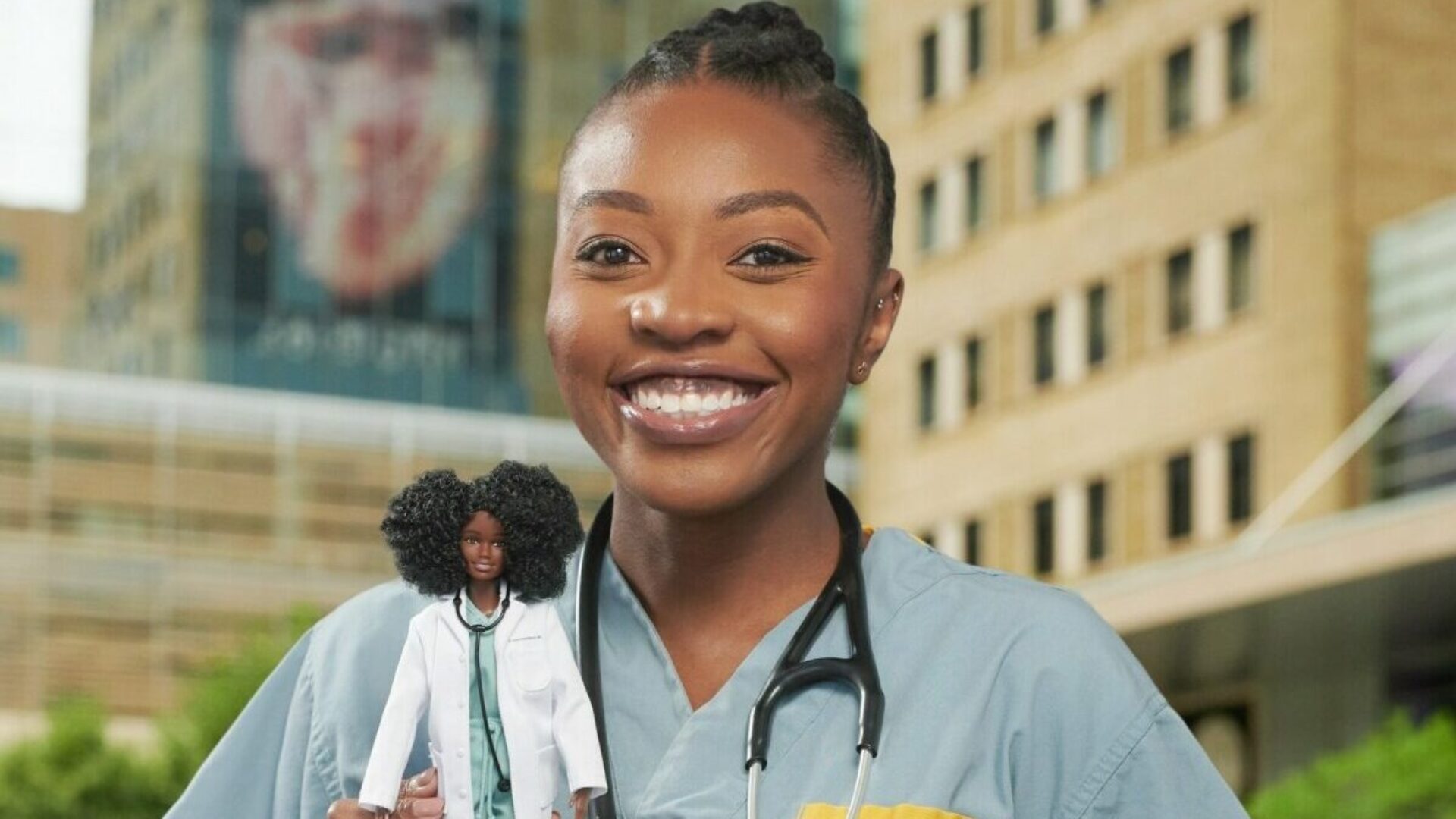 Mattel Honors Pandemic Medical Heroes With Honorary Barbie Dolls
This collection is part of Mattel's #ThankYouHeroes program.
The world wouldn't be what it is today without the help of our pandemic heroes in the medical field. From nurses to surgeons, these life-saving individuals have given hope to the world in a time where answers, and assistance, are needed. Mattel, a world-renowned toy company, has decided to spotlight these heroes for the impact that they've had throughout the past year and continued efforts into 2021, as reported by Good Morning America.
As part of Mattel's #ThankYouHeroes program, which kicked off last year with their "Play it Forward" platform to honor those helping fight the virus, these new Barbie dolls are honoring womxn across various areas of medicine who contributed to the relief of civilians across the world. The honorees include Professor Sarah Gilbert from the U.K.; Amy O'Sullivan, RN, and Dr. Audrey Sue Cruz from the U.S.; Dr. Chika Stacy Oriuwa from Canada; Dr. Jaqueline Goes de Jesus from Brazil; and Dr. Kirby White from Australia.
"We are proud to use our global platform to share the incredible stories of resilience and determination of these six real-life heroes during such a challenging time," Mattel's SVP and Global Head of Barbie & Dolls Lisa McKnight said in an exclusive statement to Good Morning America. "By elevating their leadership and accomplishments through Barbie, we hope to inspire the next generation of heroes to continue believing they can be anything."
Click here to learn about Naomi Osaka's exclusive Barbie partnership with Mattel.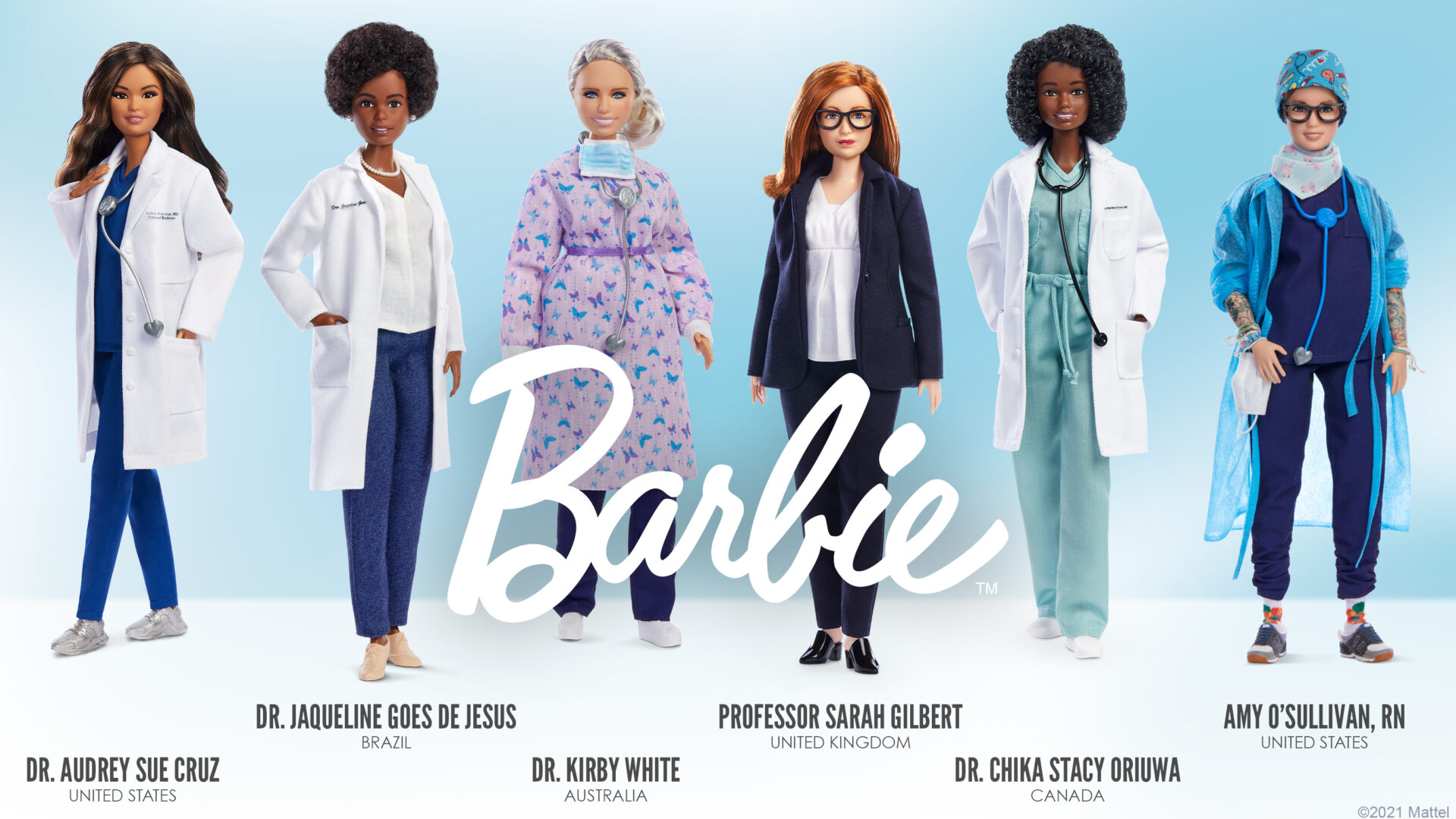 Canada's own Dr. Chika Stacy Oriuwa, To Do Canada, is a psychiatry resident at the University of Toronto with an emphasis on children's mental health and systemic racism in the healthcare system. "I remember playing with Barbie as a young girl and imagining them as having the careers I aspired towards, even if the dolls weren't dressed like that career," said Dr. Oriuwa in a statement.
"Imagining that they were doctors and writers and performers allowed me to live out my dreams at an early age and to explore all the possibilities available to me," her statement continued. "I am truly honoured to be a Barbie Role Model and I hope that I can inspire the next generation of girls to set goals and work hard to reach their limitless potential."
In an Instagram post, Dr. Oriuwa, 27, expressed her feelings of being "excited and honoured" to not only be recognized as a Barbie Role Model but to receive a one-of-a-kind lookalike doll. "It's surreal to think that I was once playing with my Barbie dolls and dressing them up like doctors, poets and performers and imagining that I could be those things one day – and now I am!," she wrote.
Read our exclusive interview with Christina Milian about her collaboration with Betty Crocker and Barbie's Dream Gap Project initiative.
Photo Credit: CNW Group/Mattel Canada