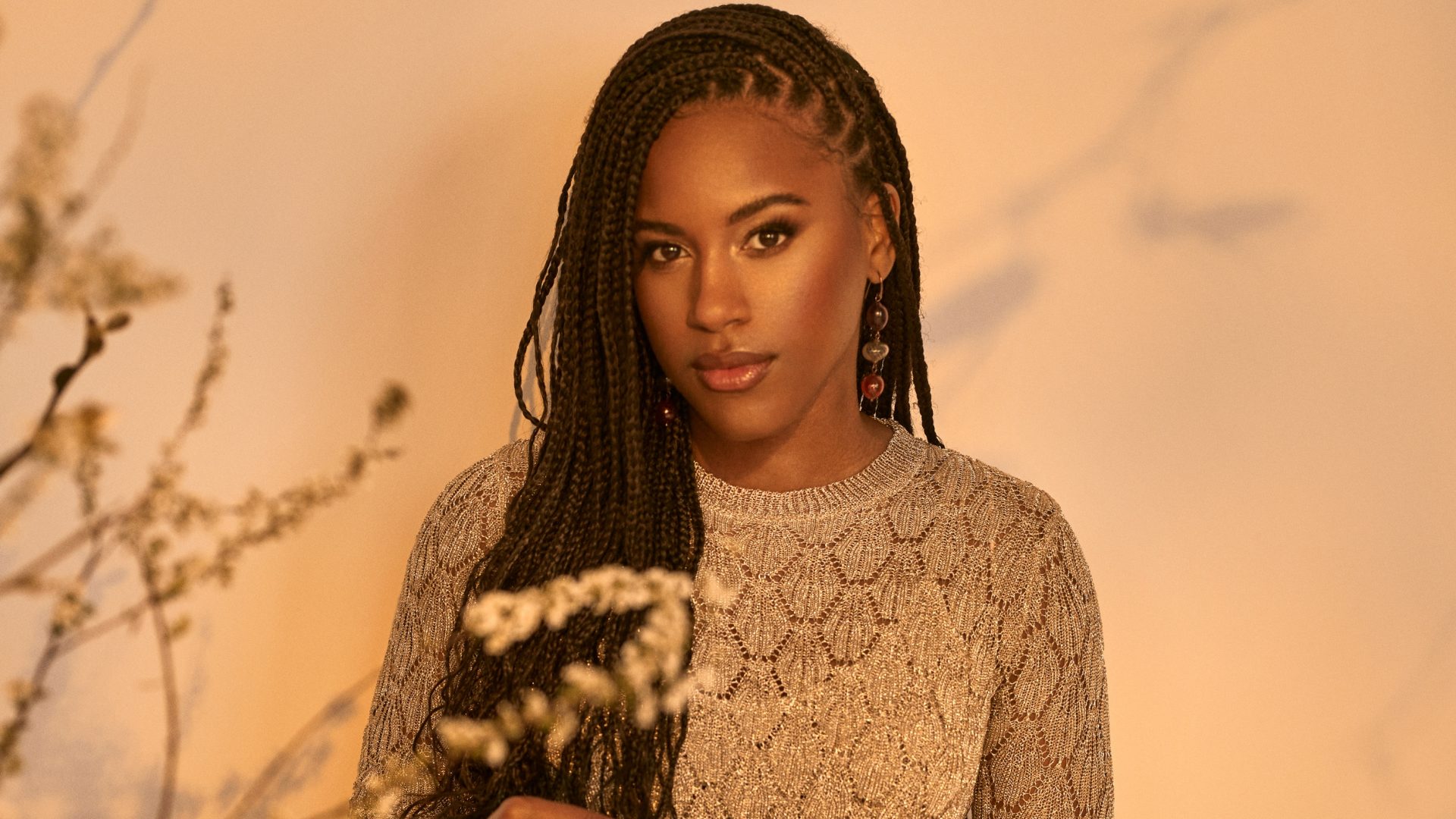 Asha Bromfield's 'Hurricane Summer' Tackles Colorism Head On
The author talked to GU about her debut Y.A. book.
You may recognize Asha Bromfield from her portrayal of as Melody Jones, in the CW's series Riverdale, but now she's exploring a new avenue of storytelling. Her debut young adult book, Hurricane Summer, described as "a love letter to the beautiful island of Jamaica," was a young Black girl, Tilla, as she visits her estranged father in Jamaica.
"Being an actress, I oftentimes couldn't relate to a lot of the material I was auditioning for because it was very one-dimensional, and I had this desire to expand the way that we tell stories about young Black women," Bromfield told Girls United. "Our lives are so rich and filled with deep nuance, and I was passionate about creating art that reflected that." Throughout Hurricane Summer, she addresses the adultification of young Black girls, the father/daughter dynamic and the effects of that relationship. "Young women deserve a safe space to step into themselves, their sexuality, and their pleasure. They deserve to know their power. I believe this book, although painful at times, is a celebration of that," she said.
Girls United caught up Bromfield about the inspiration behind the book, her personal experience with colorism in the entertainment industry, and how her character Tilla is relatable to other Black girl readers. Check it out below.
On tapping into her childhood nostalgia to write Hurricane Summer:
Growing up, I spent many summers exploring the countryside of Jamaica, so my memories of the island are definitely infused throughout the book. Jamaica is such a vibrant, rich, alive place, and the people are bursting with magic and creativity. I'm so proud to be Jamaican, and it was important to me to incorporate the mystical elements of the island into the book. Even though it's a tumultuous summer for my main character, Tilla, she is shaped by ruggedness of the island. She is recrafted by the waters and molded by the land. The island holds so much alchemy and it helps her discover her own ability to transmute pain into power.
On how Hurricane Summer tackles colorism and classism:
You can't heal what you don't first bring to the light, and that's exactly my hope with Hurricane Summer; that it starts a discussion. We need to have more honest conversations about the insidious effects of slavery and colonization, and the impact that it's had on the inner workings of our communities. I think the conversation of colorism goes hand in hand with the discussion about racism and Black Lives Matter. It was deeply important for me to bring attention to those topics because that is where the healing begins – when we start to tell the truth.
On her personal experience with colorism in entertainment:
I've been told I'm too dark for a role and I've been told I'm too light. I recognize my privilege as a brown-skinned girl – I fall in the middle of the spectrum and because of that, I feel a deep responsibility to speak up for my dark-skinned sisters. I am my sister's keeper. We all are, and we have a responsibility to each other and to our community to start having more honest discussions about it.
On the inspiration behind Hurricane Summer:
I wanted the title to feel literal and metaphorical. There's a literal hurricane on its way to the island. Tilla's life is in danger, but there's also a metaphorical hurricane coming into her own life because everything she knows to be true is about to be destroyed. I really love this title because it demonstrates everything that I've learned throughout this process – that destruction is necessary. It's a key part of our evolution. Sometimes things need to be destroyed so that we can begin again. The beauty is we can always begin again. Hurricane Summer is a story about the development of deep resilience and the journey into personal power.
On how she and other Black girls can relate to Tilla's character:
Tilla's vulnerability is her superpower and I definitely relate to that. She's emotional and sensitive and I think that's what makes her so beautiful. I'm so inspired by her ability to follow what feels good for her, even if others think she's making the "wrong choice". I appreciate her authenticity and her desire to love and be loved. She's a beautiful soul, and I think she can be triggering to some readers because she represents the parts of us that we often judge and shame. The tender, sensitive parts of ourselves that we were taught to hide away. The young girl inside of all of us that at some point was asked to shrink. I pray the hurricane leads them home to the truth of who they are.
Purchase Asha's Hurricane Summer book on Amazon as a hardcover or kindle.