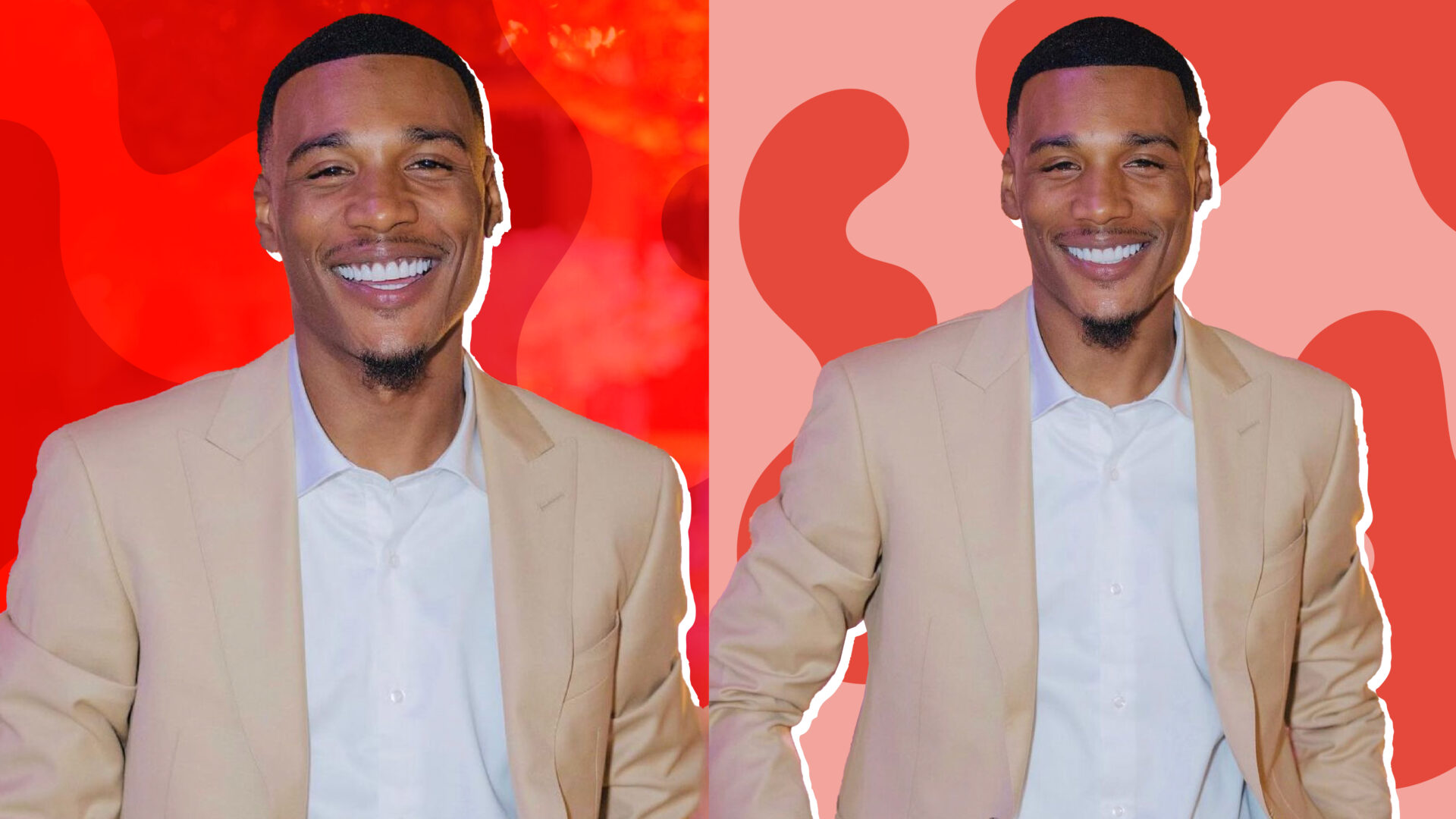 GU Jams: Ar'mon Warren Is Preparing for Bigger and Better In 2023
The R&B singer credits real-life experiences to motivation in music.
For Ar'mon Warren, music fell into his lap way before YouTube. He began singing at three years old and playing the piano and drums with his little brother Trey. Church laid the foundation for his passion for the technical side of music, like the importance of tone and the difference between sopranos, altos and tenors.
In his hometown of Detroit, Michigan, he reflected on the limited opportunities for music and decided to take matters into his own hands. Back then, iPhones were expensive and out of reach, so Warren and his brother used to record and post content from a Samsung Galaxy until they finally convinced their mother to purchase an iPhone so they could post their content on Vine (yes, Vine).
Being in his teens, Warren had no clue that singing on the internet would catapult him into a long career and presence in the public eye where he could do what he truly loves: music. But his story does not end there. The 25-year-old has been in the YouTube game for about 10 years, becoming a veteran, and his new chapter has begun.
He also became a father to his daughter Legacy, preparing him to fully branch out as an independent artist. "We're doing our solo thing right now," Warren told GU. "Different moments in our [lives] led us to write songs that we feel are personal."
Through those personal experiences, the genre that keeps him motivated to tell his story is R&B. Now, of course, there is a meaningful conversation surrounding the topic of the state of the genre. Still, Warren is definitely on the side of knowing it's not dead, but it keeps him inspired.
"If you understand music, you could never get bored with R&B," he said. "I love the production, how singers can put backgrounds [and] the way it's melodic."
He's always open to everlasting learning, which encouraged him to make as much music as possible, leading him to score his first Billboard hit No. 11 for digital sales for his song "Hol' It Down," featuring his muse Reginae Carter.
While Warren was in the studio creating music, his producer Dwayne "D2" Washington, knew he found the right song for him. "He called me and was like, 'Yo, I think I got it, I think I got the one," he said. At that moment, he realized that was the type of hands-on collaboration that kept him inspired and encouraged when creating new music.
Warren knew he wanted the song to start with Carter expressing her wants and needs within a relationship, "I need you to reciprocate the energy that I'm going to reciprocate, because if you don't, then I'm gonna be mad all the time, 'cause I'mma be like 'dang I wanna do this for him,'" she said in the song.
That intro leads to the rest of the song's flow, sharing his perspective of how he will hold down his relationship. He reflected on how in the past, he was not inspired to get into the studio before. Still, once he started dating Carter, she brought that spark back into what he loved about making music: real-life experiences.
"She allowed me to be an artist," Warren told GU. "She doesn't push me to be anything but myself."
Through his musical journey, he's been able to find confidence in the work he puts into every melody and hook that prepped him for the music industry. "I feel like God put me through a developmental stage to where I know that I can't just drop a song and think [that's it]," he said.
Warren realizes now that it takes more, and with the work, a proper roll-out, and his fans' massive support, anything is possible. "I challenged myself to be a better father, person and artist," he said. Now he's ready to be bigger and better.
About Kenyatta: Kenyatta Victoria is an entertainment and culture reporter passionate about music, pop culture, and marginalized stories. She has bylines in publications such as Chicago Reader, INSIDER, Girls United, TransLash Media, and the Chicago Tribune.