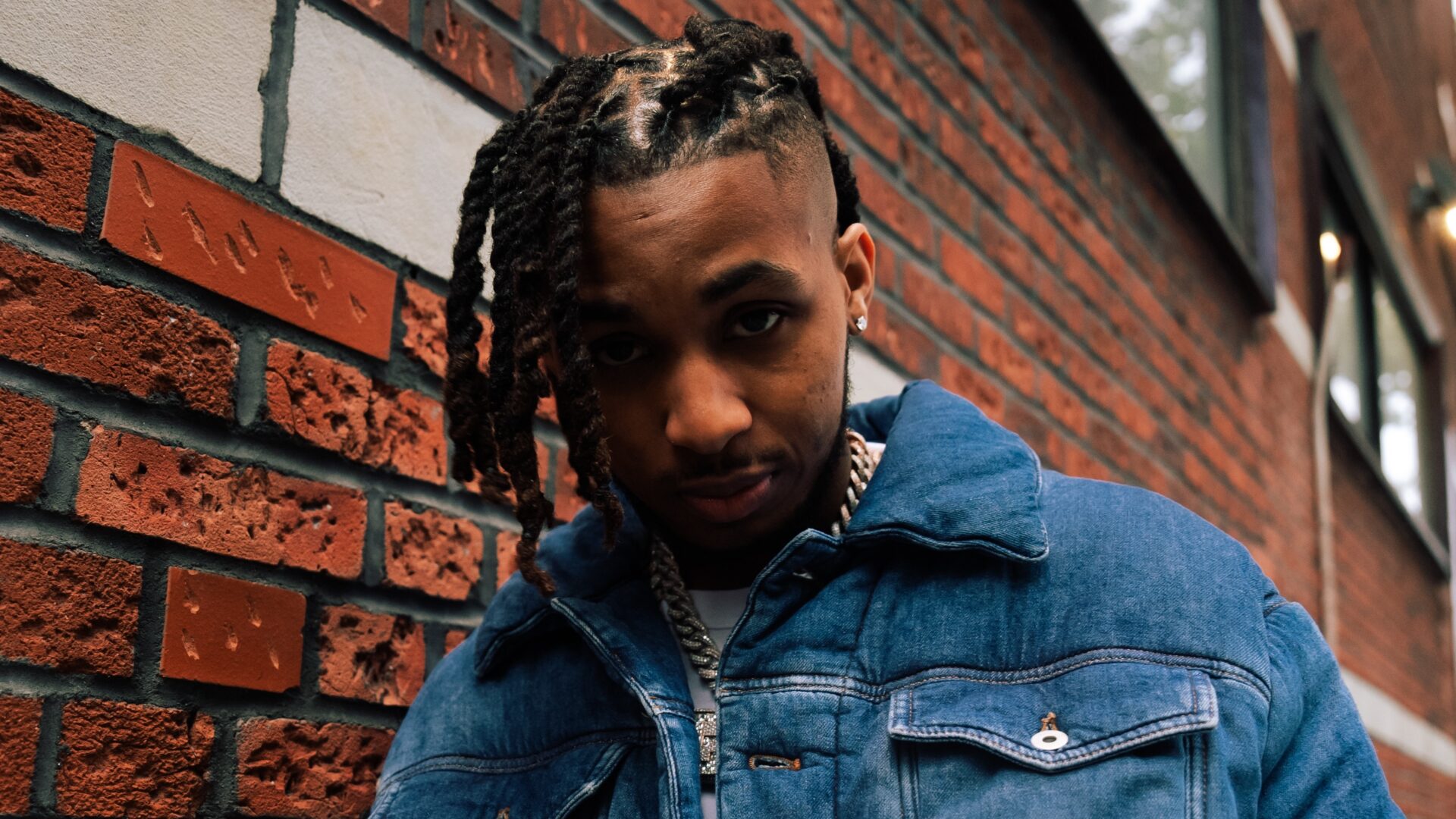 DDG Does Not Want To Box Himself Into The YouTube Space, And We Support Him
The rapper recently released his album, 'It's Not Me, It's You,' on September 30.
Oh, YouTube – you just had to be there. From singer-songwriter Tori Kelly and rap sensation Megan Thee Stallion to beauty influencer Jackie Aina, the video streaming platform was once a place where talents were shared, stories were told, and safe spaces were curated for fun content of all kinds for everyone of every niche to behold. Now, the label of "YouTuber" has almost been disbanded as our favorite content creators are peeking their heads from out of the narrow lane and embarking on new adventures in entrepreneurship, music, brand deals, and more. For DDG, this meant using his platform to show his audience what his music skills are made of.
Born Darryl Granberry, DDG began his YouTube journey back in 2014 and was easily raking in thousands of dollars per month. The Pontiac, Michigan native has always prided himself in content creation meeting vulnerability from purchasing his multi-million dollar mansion in California at 21-years-old to his trips to Disneyland with his Grammy-nominated girlfriend Halle Bailey and his family. Now, he's applying the same pressure to his music career and has been since signing a deal between his own label DDG Entertainment and Epic Records in 2019.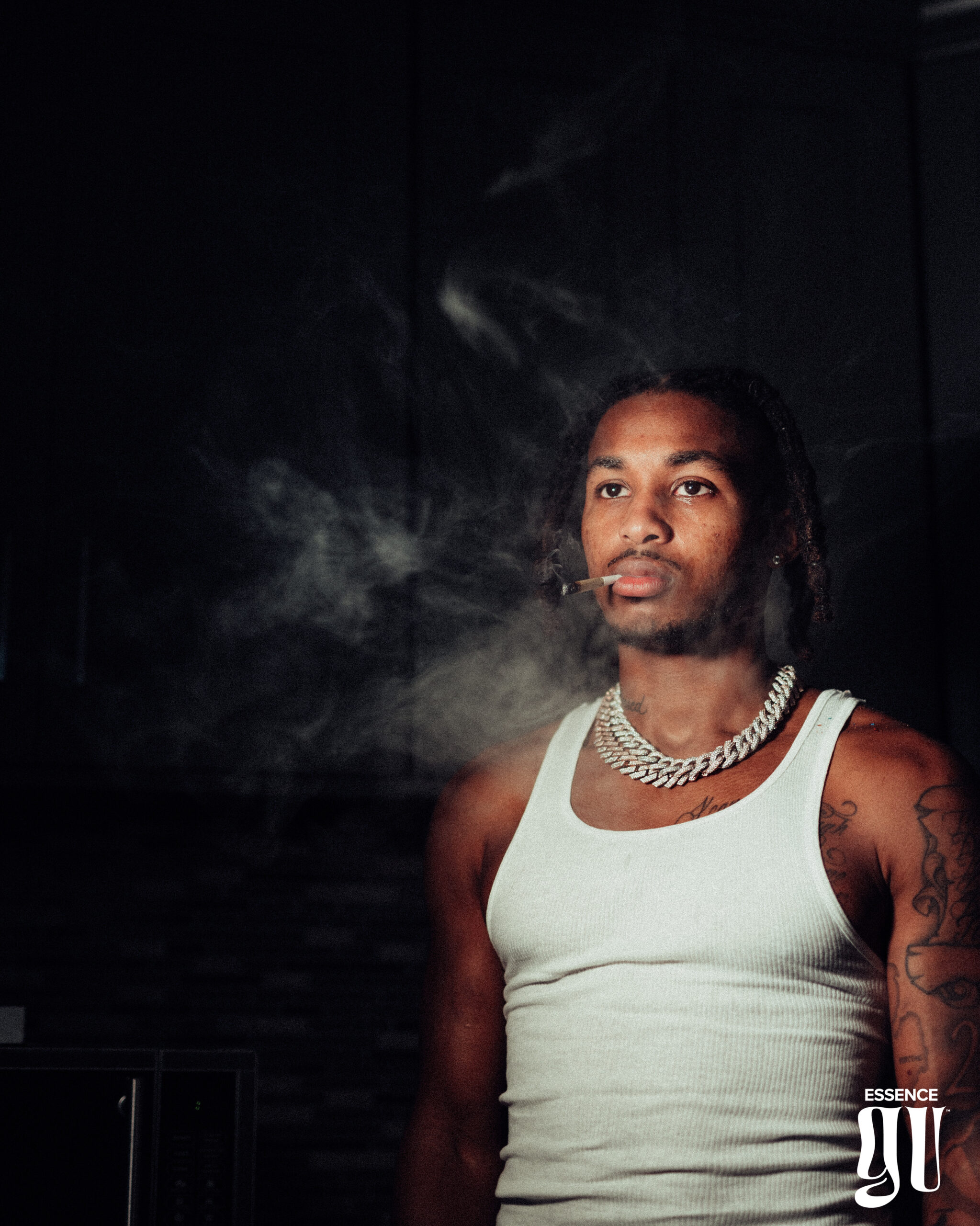 While he describes his transition into the music industry as "very, very difficult," DDG recognizes his talents and ability to curate good music in addition to having a solid brand behind him as a content creator. "I feel like I'm blessed to have great music, so when I finally get somebody to take a chance and press play, I feel like it's a great success rate on making them a fan of the music," DDG, 25, told Girls United confidently. Though his music has received co-signs and acclaim from fellow industry table shakers and rising artists who are up next, he also knows the realities of having the foundation of a YouTuber prior to dipping his toes into the music pool.
"It's definitely a hard transition because I got thousands and thousands of videos on YouTube. I know that's how I came up, so it's sort of like having that family member that's trying to make music and you just don't really want to just look at him as a rapper, you look at him as family," DDG continued. "So it's like, 'He's just making music [or] whatever,' but it's different with me because it's actually great music. I'm a platinum-selling artist so I just got to keep getting my flowers."
The same amount of honesty and candid nature that he puts into his YouTube videos when he's in front of the camera is the same quantity of vulnerability that he spits in the booth. He pulls inspiration for his music from his everyday life, which can be found throughout his video uploads dating back eight years ago. "If I ain't got [an] idea to make music about it, I can just go on my YouTube and rap about what happened in the video – and it's real life stuff. I feel like the people that grew up tuning into my life, they can relate to it because they actually visualized it and seen it," DDG continued.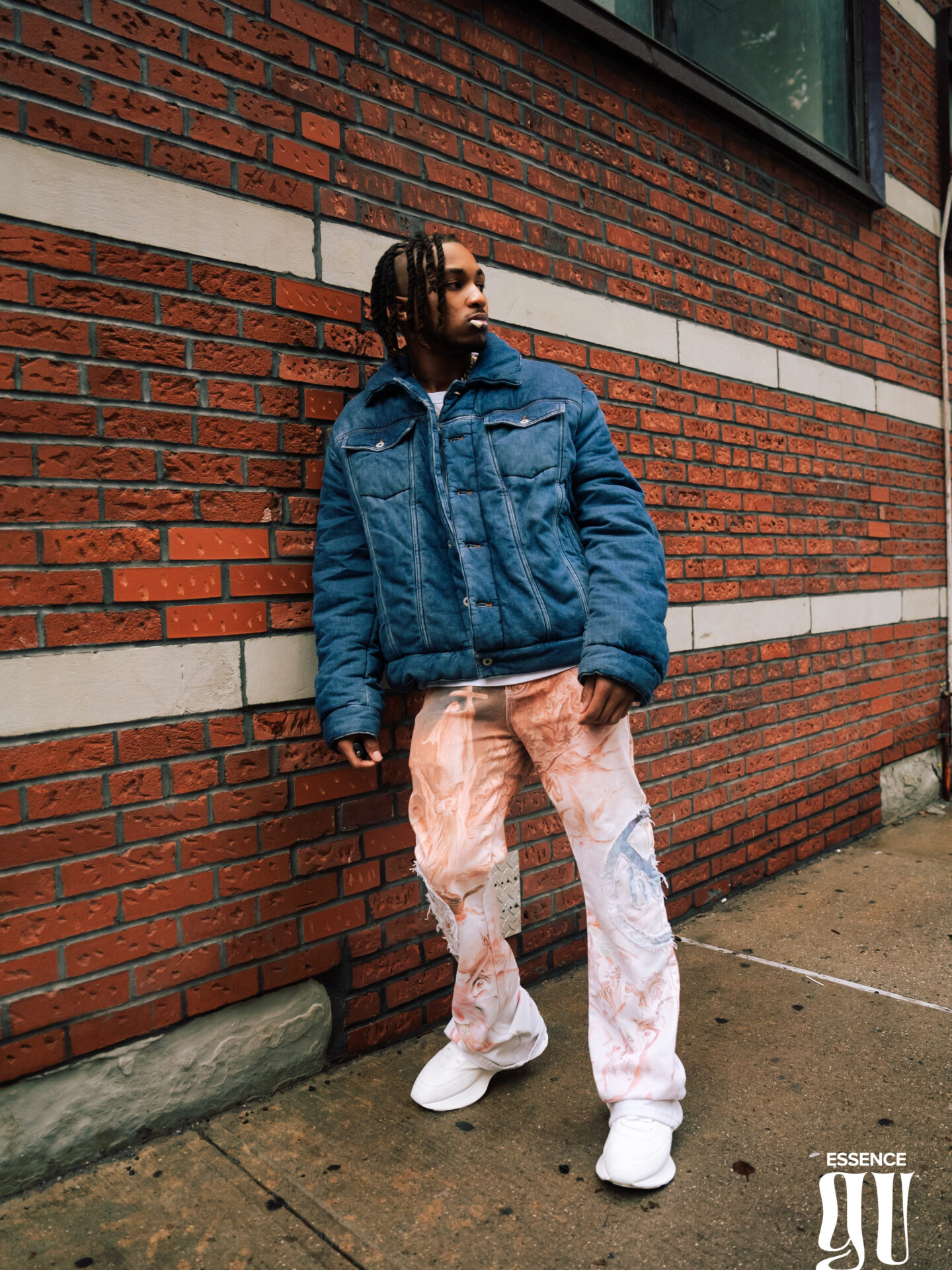 As a social media star and influencer veteran himself, he knows first-hand the power of social media and the consumption of information and trends. With trending music from new artists from DDG himself to Lakeyah's "Mind Yo Business" and Armani White's "Billie Eilish," the artist dubs entertainment consumption as an "overnight type of thing" with Generation Z and Generation Alpha driving the numbers and popularity rather than being in the hands of the industry itself.
"I just feel like music is moving so fast. Every week it's just something new, something new, something new so digesting the music is just way quicker than when it used to be," DDG said. "It's like you really got to stay consistent and stay in people's faces because the following week after you drop is somebody else dropping. That's something that I'm trying to work on because the music business is very, very slow, so you got to stay on top of it."
Obviously with fame and fortune comes naysayers and haters, but DDG knows that the world of social media is nothing more than a highlight reel and takes every comment as just a compilation of words on a screen. Confident in himself, the content he curates, and the music that he produces, he lets the hate roll off of him like water off a duck's back. "I just look at it as the internet. I'm a firm believer in if I turn off my phone right now, nothing on the internet matters anymore so it's really just this cell phone," he said calmly.
DDG continued, "If I decide I want to just go to Joshua Tree or something and put my phone on airplane mode or leave it at home and leave for a month and I come back like a caveman, I wouldn't know nothing. It's just in the palm of our hands so that's why we feel like the internet and social media is so important."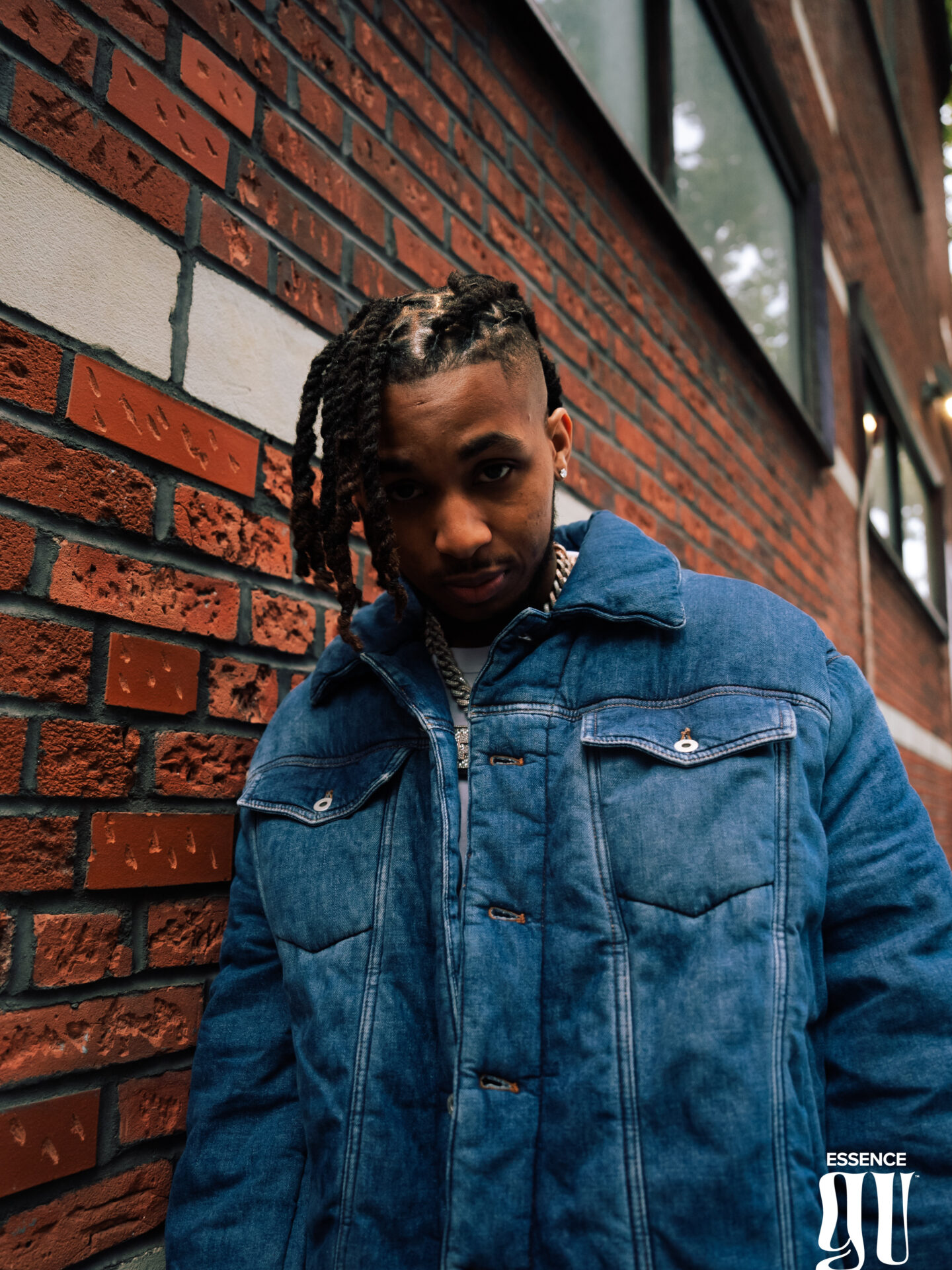 Throughout it all, he has a solid support system including his girlfriend Halle Bailey. From showing his candid reaction to the official The Little Mermaid trailer to being by her side as she was honored with a Variety Magazine cover, the two have become everyone's favorite Generation Z couple with their singing lessons, amusement park trips, and playing her cat Poseiden. DDG and Bailey even came together recently for the premiere of his music video "If I Want You," with Bailey as his leading lady on-screen providing the melodic background vocals.
"We basically live together. We don't live together, but we be with each other 24/7, so it's regular. It was lighthearted, fun, [and we] had a great time. It's always easy working with somebody that you love and be with all the time," DDG shared about his creative process with Bailey for the song. While many on social media add in their two cents about their relationship, DDG and Bailey know that this is what comes with the territory of being in the public eye.
"It's just millions of opinions from people that's not in our real life. People just misconstrue things and try to create narratives and negatives. Whether it's negative or positive, it's just a bunch of people in our business so it's like we can't be regular people in this relationship because it's already public and everybody is tapped in. It's a little annoying, but it comes with it," he said.
As with any healthy relationship, DDG says that the "Do It" singer pushes him to be a better artist, creative, man, and overall human being in and out of their time together. "She gives me a lot of ideas, just being with her every day and seeing how the female works and the mindset of a woman. The mysterious mindset is interesting and it gives me motivation and ideas to write about new music."
As he reflects on the journey of his career from his very first YouTube upload to the recent release of the deluxe version of his sophomore album It's Not Me, Its You on Friday, October 7th, DDG is proud of himself and knows that this is only the beginning of his career.
"I feel like I've improved a lot. I'm getting a lot more comfortable with my music, and I'm a big fan of my own music, so I know that. I got strong tastes, so I know other people would enjoy it," he said. "To my younger self, I would just say just keep going, keep having fun with it. Eventually, everything going to work out. You're going on the right path."
It's Not Me, It's You comes three years following his 2019 debut album Valedictorian and includes features from Polo G, NLE Choppa, Gunna, Kevin Gates, and Babyface Ray. The deluxe comes with musical assistance from Offset, Coi Leray, and Lakeyah with four new tracks — creating a grand total of 16 songs. Though he is still riding the wave of his latest releases, DDG has big plans for his music career including touring and visual releases, and doesn't show any signs of slowing down.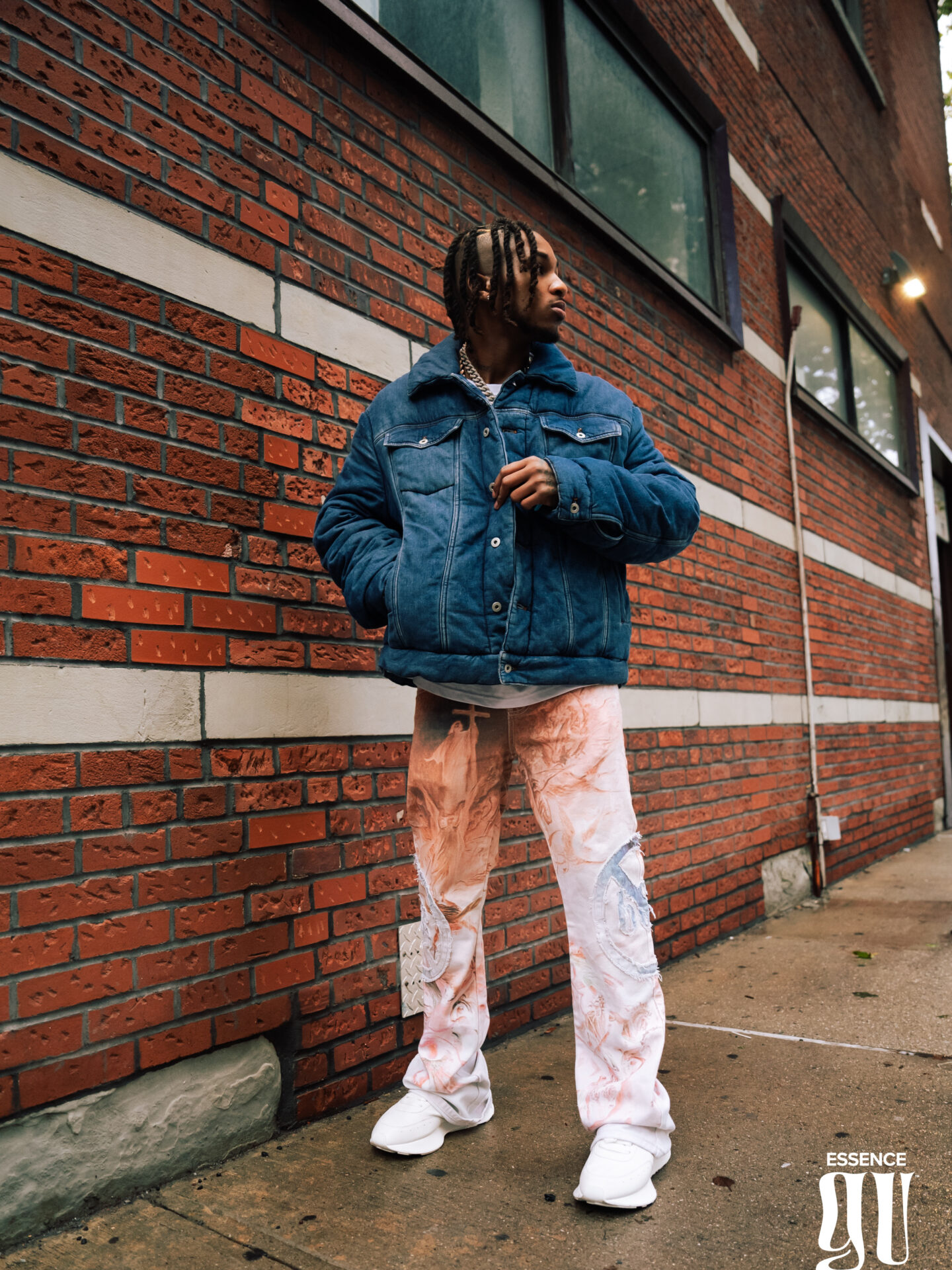 "I would say being yourself is how you can really capture the fan base that you want and where you really want to be. Because at some point, it's a lot of people in the industry that kind of fake it and they're not really [themselves] but I'm definitely not one of those people," he advised young content creators who look to his career journey as the blueprint of success.
"I feel like being yourself, it just makes it easier on you. You ain't got to act for nobody. You can just be you and people just going to love you for you rather than trying to love you for something that you're not really even about for real. That's where it really come from. Even doing YouTube, I didn't do it just for money. I was just having fun, and then the money came. Same thing with music – if you do it for reasons of it contributing to your happiness, I feel like it's always way more beneficial."
About D'Shonda: Born and raised in Brooklyn, NY, D'Shonda Brown is the Associate Editor at Girls United. When she's not interviewing or writing, she enjoys running, dancing, buying sneakers, and binge-watching Lifetime movies.
Photo Credit: Edmund Tan/Purple PR Agency