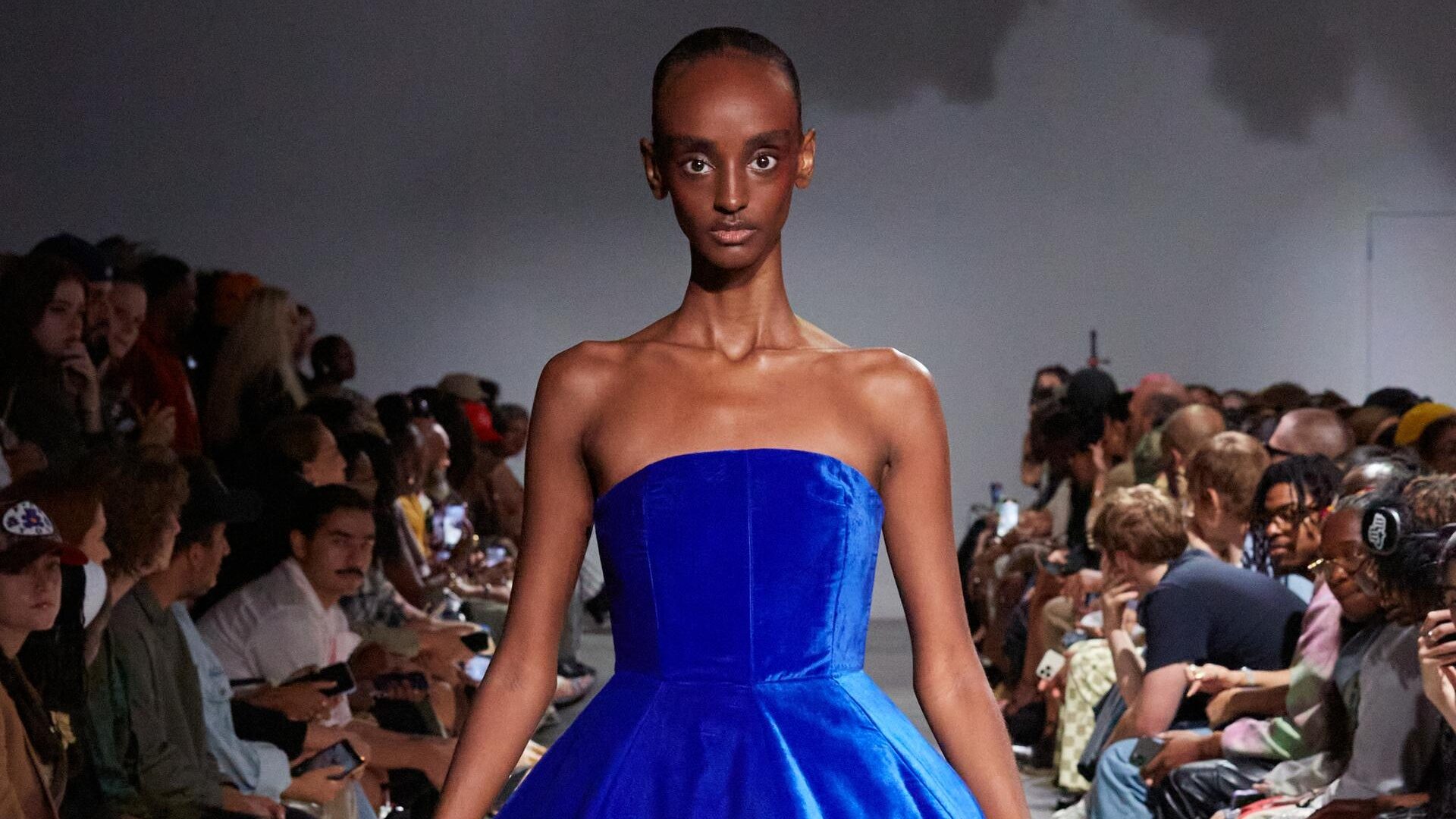 Advisry SS24 Takes Us Through The History Of Technicolor
Keith Herron's ability to storytell through each look made for an unforgettable runway show.
What do you think of when you hear the word 'technicolor?' The first thought that comes to many is the iconic Wizard of Oz (1939) scene of Dorothy entering Sepia. Keith Herron, founder of Advisry, walked us through his color story for the SS24 runway show Technicolor.
Technicolor, also known as Season 10, explores how the then-advanced technology was achieved by combining three color film strips on one clear strip. Herron uses his creations throughout this collection to guide the film's color processes. This collection is also Herron's final numbered seasons, starting with black and white and leading to color.
Read 'Everything We Saw At The Ghetto Friends Pop-Up'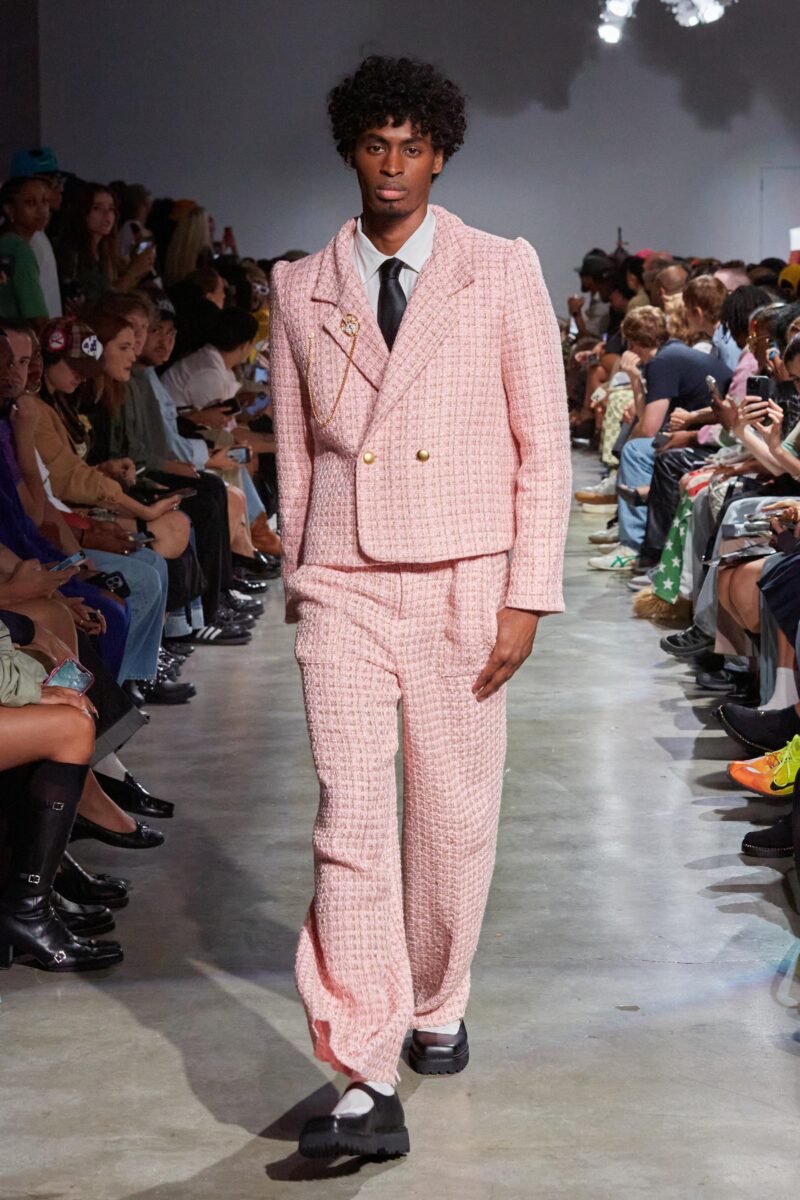 Photo Credit: Fujio Emura
We saw everything from tweed, leather, silk, knitwear, and denim and debuted a pair of heart-shaped Mary Jane shoes with different inspirations behind each piece. In addition to Wizard of Oz (1939), Herron developed the Academy of Art concept. It influences not only Advisry but all forms of multidisciplinary artists. As a designer, he believes it's important to uplift other designers through inclusivity and support.
Another concept, Altered America, touches on America being an unjust, fractured state. These designs were achieved by modifying the American style's appearances and objectives. The last inspiration concept is Checkers, dignifying how the rules of chess appear in everyday language.
Technicolor showed us just how cohesive and versatile Herron is. We saw various streetwear, evening wear, and avant-garde pieces. While every work is inclusive to all genders, almost every look has its own masculine and feminine versions in pants and dress form, some of our favorites being the intro.
Read 'The Most Showstopping Looks At Sami Miró Vintage'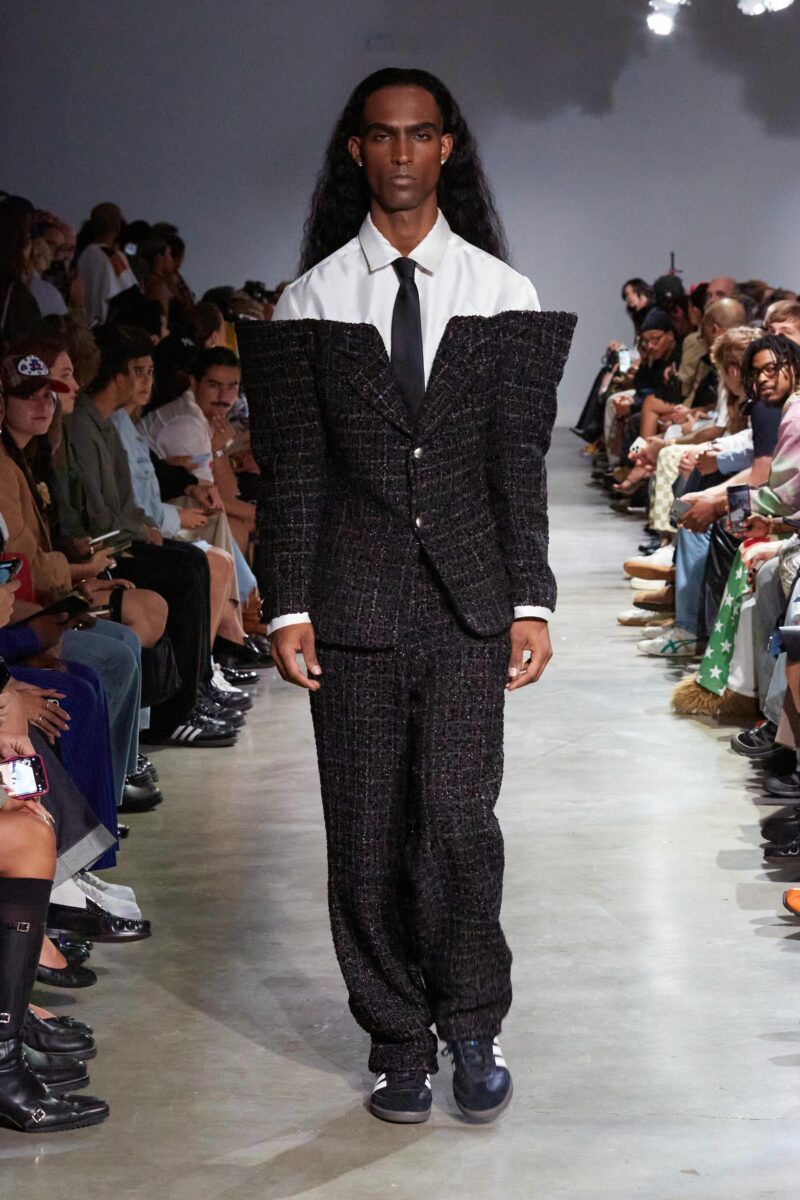 Photo Credit: Fujio Emura
The show's first look was a shoulderless tweed suit worn by New York City Council Member Chi Ossé at the 2023 Met Gala. The suit was originally a custom creation for Ossé but will now be available to purchase this week. The last three looks were showstoppers that left the crowd on their feet. They tied back the idea of Technicolor by crafting three vibrant, 3D spherical pieces: a pink mini dress, a spherical yellow top, and a blue maxi dress.
Herron also added a new bag this season that appears more as a chic version of a Birkin. Its pastel yellow color is embossed with a subtle checker pattern that reads "adv" throughout.
Luckily, every seat was front row, as the ample space allowed for one giant row throughout the runway. Everyone was dressed to impress, with attendees wearing the Advisry Mary Janes, his camera bags, and pillows that were handed out at last season's show.
Many familiar faces were in the crowd, including Brent Faiyaz, JELEEL!, June Ambrose, Ambré, Bktherula, and many more.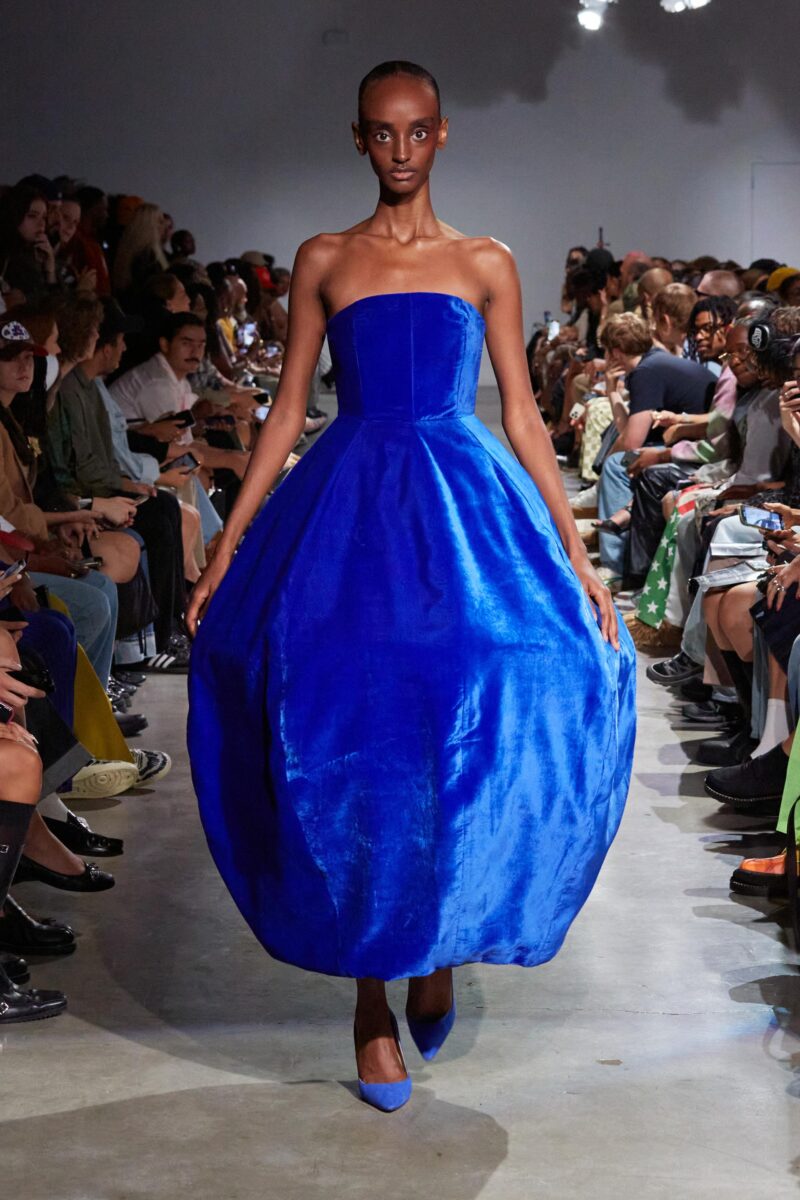 Photo Credit: Fujio Emura
Herron began Advisry when he was 13, taking inspiration from icons like the late Virgil Abloh, Pharrell, and Kanye West. Now in his early 20s, Technicolor displays how quickly Advisry is taking off and evolving.