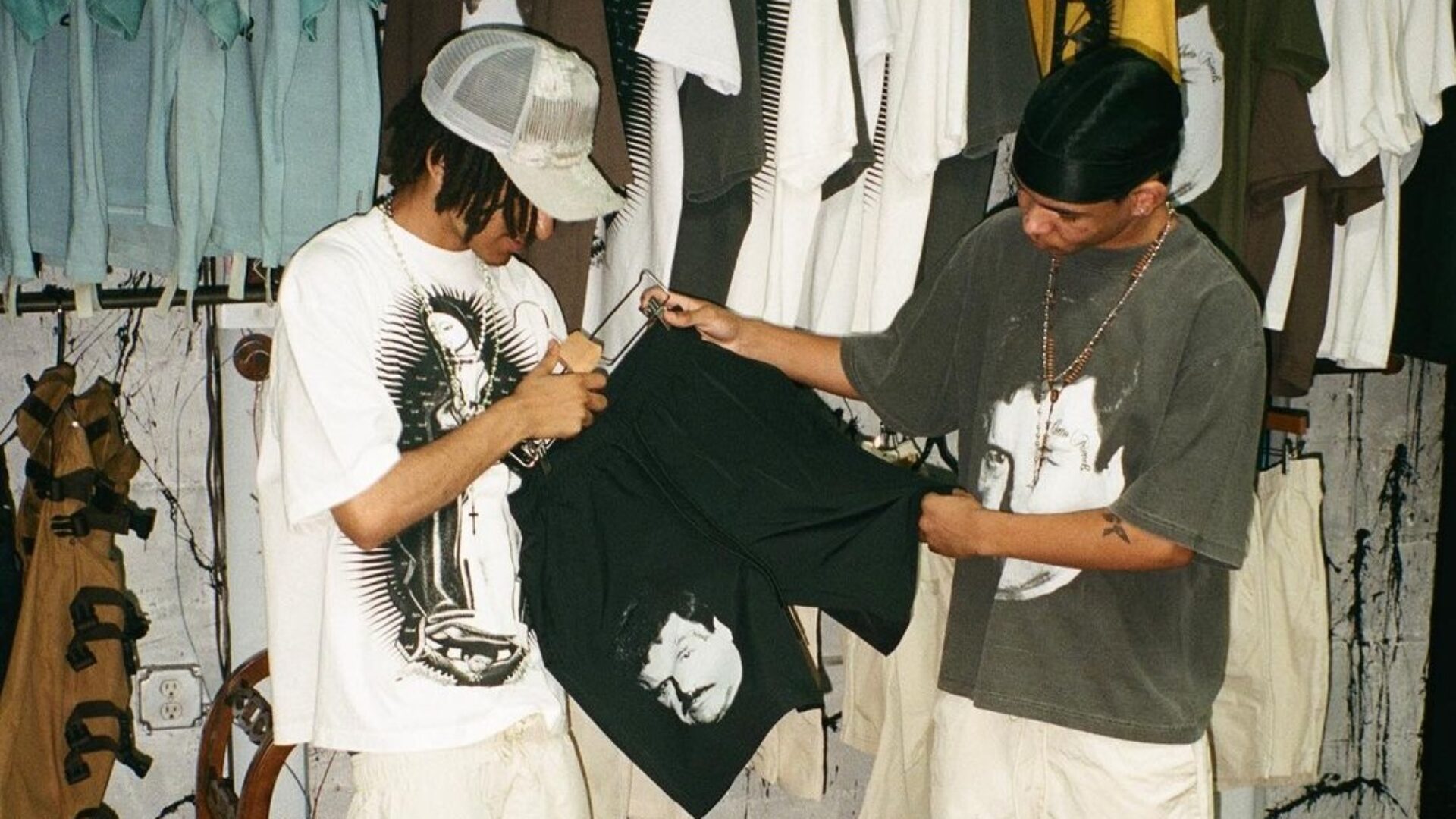 Everything We Saw At The Ghetto Friends Pop-Up
This was the spot to be if you were in the Lower east Side on Saturday.
Set up on the side of the road in the heart of the Lower East Side, New York City-based streetwear brand Ghetto Friends sold exclusive garments at their New York Fashion Week pop-up.
The pop-up was perfect for anyone who loves souped-up, classic cars as Ghetto Friends parked their low riders behind the sprinter van where they held the pop-up out.
Co-founders and brothers Noe and Elias Zepada sold unreleased pieces and exclusive garments unavailable to the public or limited quantity products. The affordable yet sleek brand creates distressed hats, bags, wallets, graphic tees, multi-pocketed shorts, leather bags, and more.
Ghetto Friends is known for their signature graphic of El Chapo with a photoshopped "Ghetto Friends" tattoo on t-shirts, hoodies, hats, and shorts above his eyebrow. They also recently became known for their Pablo Escobar mugshot t-shirts — which sold like hotcakes at the pop-up.
The brand is widely known in New York City's underground scene. However, the emerging brand is gaining traction as notable artists like Coi Leray posted upholding the Ghetto Teddy Bear. Every product the Zepadas make is handcrafted and created in-house.
Last week, Ghetto Friends held a giveaway of the Ghetto HiPPiE bag on Instagram. In addition to giving five lucky people a bag, the Zepadas exclusively sold the patchwork bags at the pop-up show, and we can't forget the piñata that had goodies in it. Whether people knew about the pop-up or not, people walking down the street took an instant interest in the garments — many not leaving empty-handed.
While you may have FOMO if you didn't attend the pop-up, you can shop the brand online at ghettofriends.com.