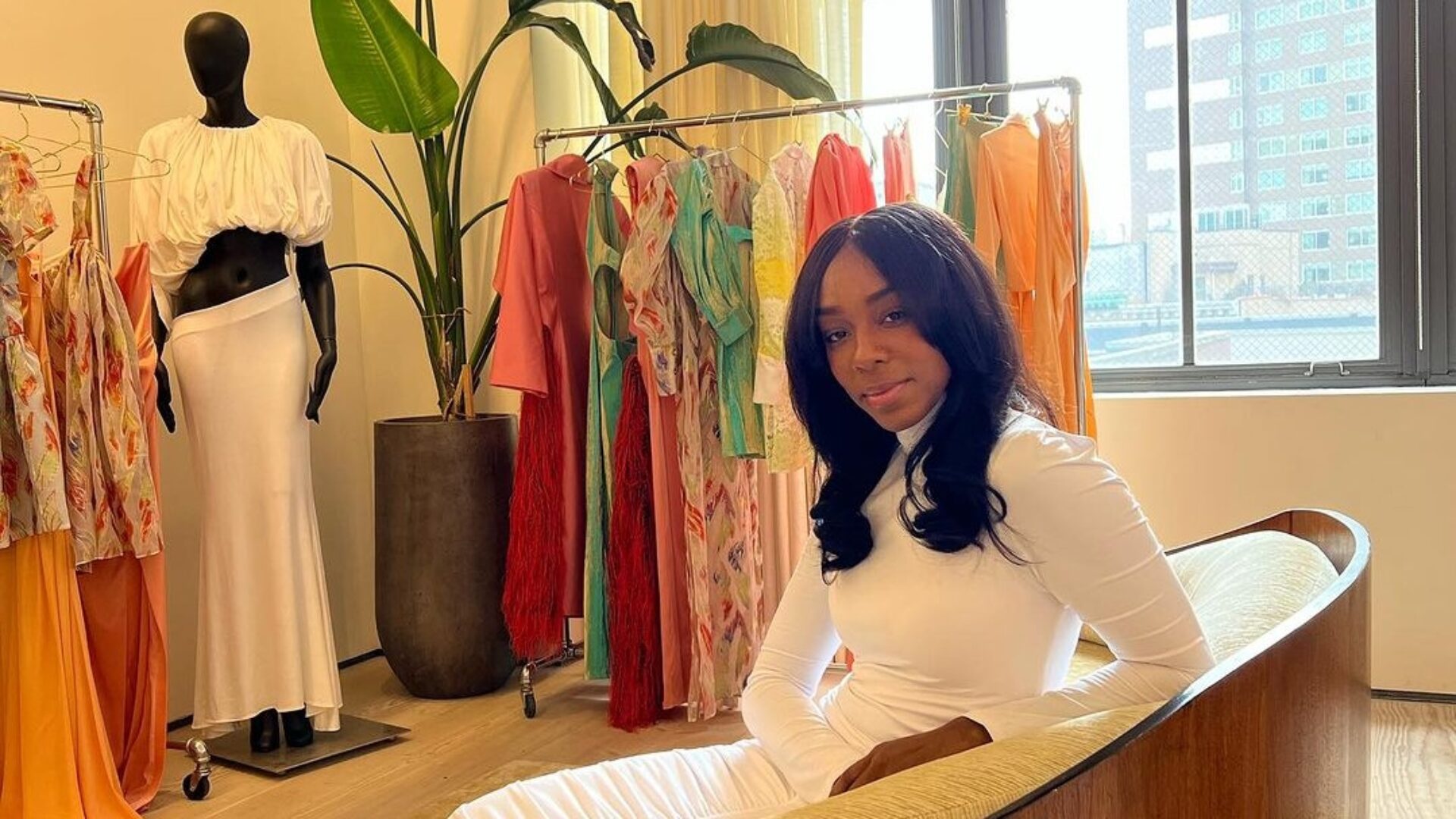 Black In Fashion Council Shows Our Roots During NYFW 
Your new favorite brand may be in this story.
Throughout this season's New York Fashion Week, 10 Black designers from all over the world got the chance to display everything from ready-to-wear, swimwear, and jewelry and accessories. Black in Fashion Council partnered with IMG to bring these emerging designers' visions to life.
The ten designers included Ciara Chyanne, Fumi the Label, Kaphill, Khoi, Kilentar, Korlekie, Lurelly, Onalaja, Tejahn Burnett, and Tia Adeola. At Spring Studios, we saw a lot of characteristics that resemble traditional colors, patterns, fabrics, and textures found in Black history.
Hayet Rida, founder of the sculptural jewelry brand Khoi, creates everyday pieces that can elevate any look. She delves into her Ghanaian culture. Her handcrafted, abstract, and elegant jewelry pieces are also affordable for anyone to wear. She displayed her newest collection, Rafia, with adjustable and interchangeable pieces.
This collection was inspired by Rida losing a previous job and using that opportunity to open her creative mind.
"You can either weave a nest or basket out of it," Rida said. "That's how I came up with the name and the inspiration. The collection is divided into two pieces: cage-like structures and more fluid nest-like structures. Even in the visuals you'll see a clear differentiation between cage and nest."
Michelle Adepoju, founder of Kíléntár, also draws inspiration from her British-Nigerian roots. Her designs come from local artisans like weavers and dyers in Nigeria and Burkina Faso. She also promotes sustainability by using recycled leather, patchwork, and fabrics.
"In 2018, a year before I started my brand, I traveled to West Africa," Adepoju said. "I went to Dakar in Senegal, Ĉote d'ivoire, and Nigeria. I was heavily inspired by what the artisans are doing with handweaving and hand-dying, so I used that as an inspiration to start my brand."
Black in Fashion Council was founded by the movers and shakers Lindsay Peoples and Sandrine Charles after Peoples wrote a New York Magazine article titled "What It's Like To Be Black In Fashion." She soon realized she could be the change she wanted to see in the fashion industry. She and Charles then collaborated with journalists, publicists, models, and various Black artists and haven't looked back since. They've been at the forefront of advancing Black artists and creatives in the fashion industry.