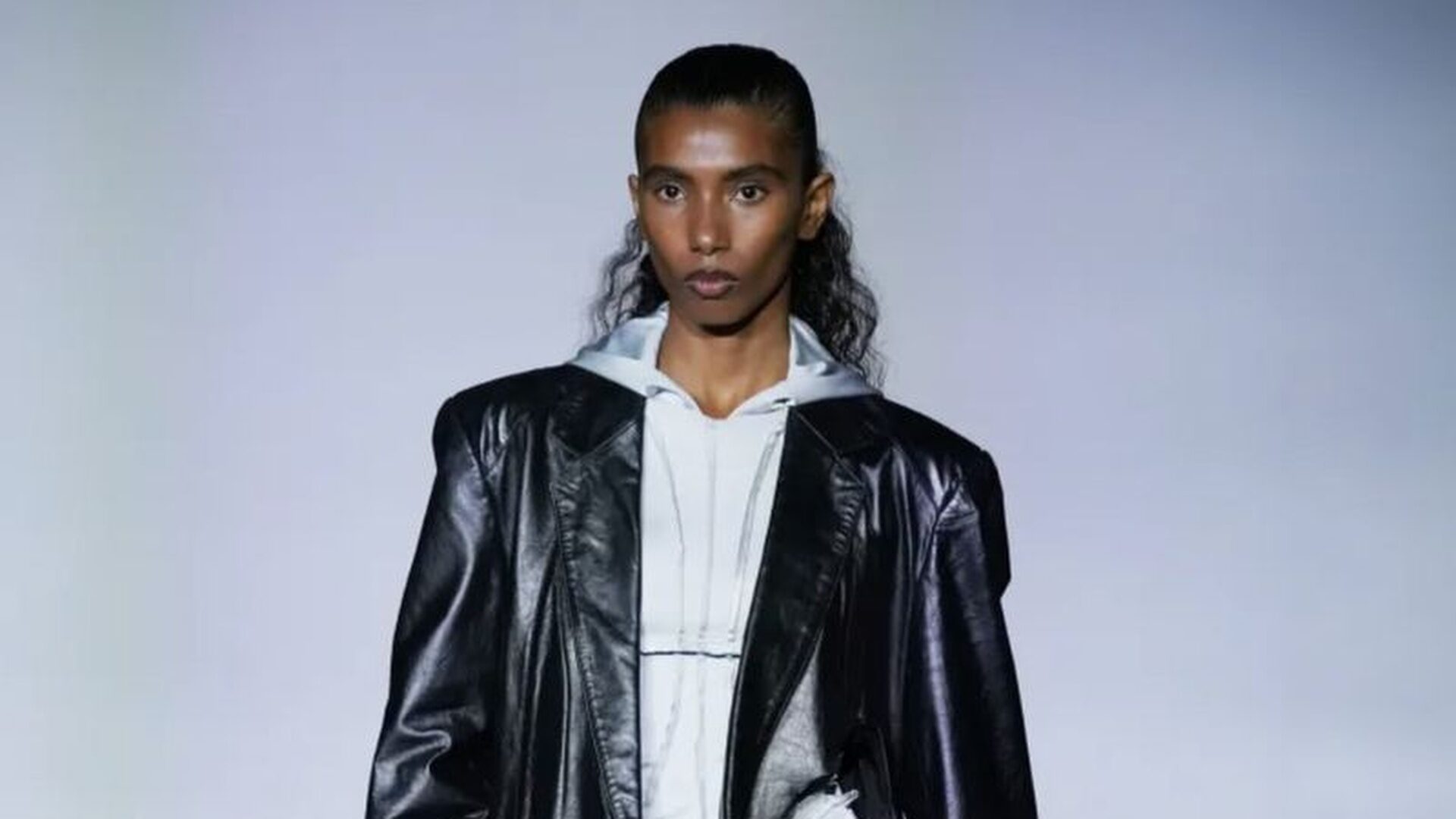 The Most Showstopping Looks At Sami Miró Vintage
The CDFA Vogue Fashion Fund Finalist showcased her first runway collection
Sami Miró debuted her new collection, "Zero Waste," at New York Fashion Week, bringing awareness to sustainability. Through its eco-friendly chain supply, the ultimate goal is to continue to be intentional about the clothing being safe for the environment. "Protect Mother Earth, without her, we do not exist," she says.
"It wasn't something that was really planned," Miro told Fashionista. "The amount of preparation time is probably not ideal for somebody's first show, but I really get creative enjoyment out of the pressure. I love to learn, and I love to learn by doing… Although it's wildly difficult and stressful at times, I will truly be a new person after this experience for the better."
The clothing brand has received visibility from celebrities like Cardi B, Bella Hadid and Selena Gomez, so all eyes were on the young designer this season. The pieces consisted of deconstructed and monochromatic colors on the runway.
"A conscious path in fashion. A less waste is more future, that is zero waste," a voiceover said during the show. "We choose to thread a story of transformation, inspiration, and a commitment to a brighter, more sustainable future."
Here are some of the most showstopping looks from the Sami Miró Vintage 2024 show.
Reworked Blazer
When it comes to blazers, we're seeing a resurgence in having fun with different sets. Through this collection we're seeing a trend of large shoulder pads create a sophisticated yet modern silhouette.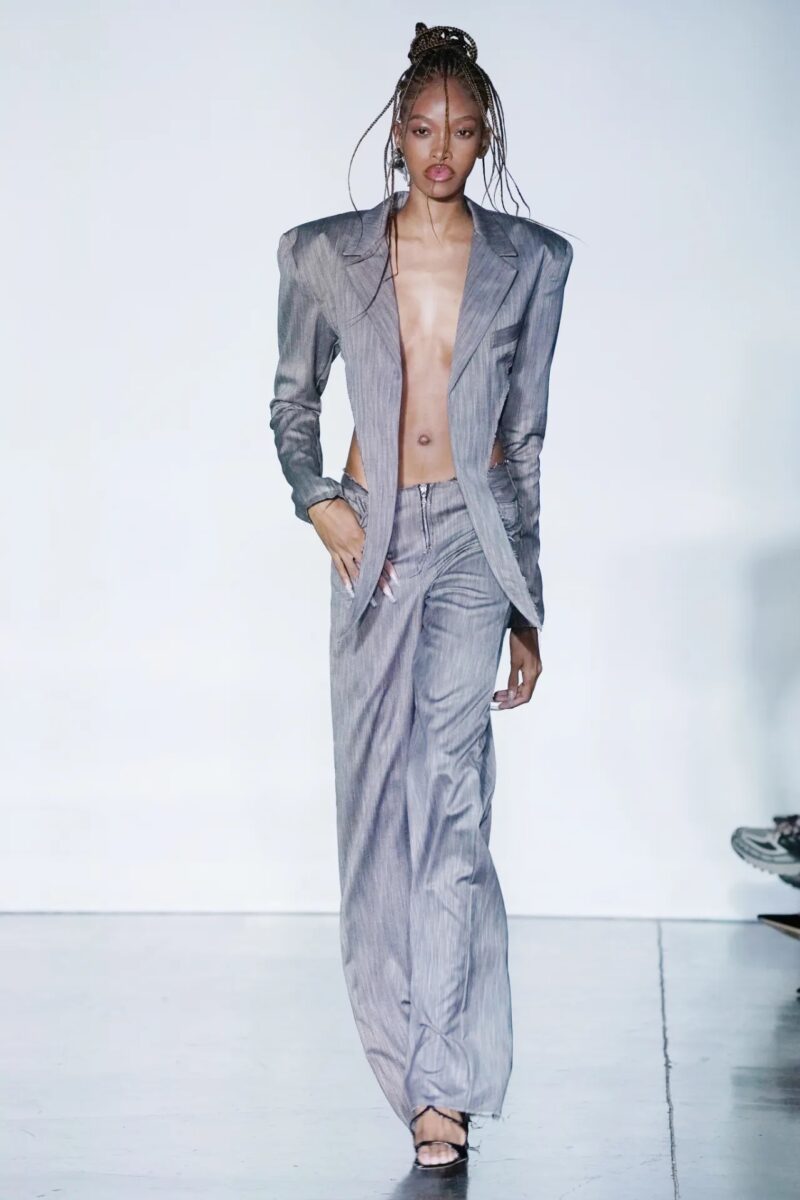 It's All About The Mesh
You can never go wrong with a mesh bodysuit especially with the seasons changing. The suit shows off the entire figure and allows consumers to dress it up or down for whatever occasion.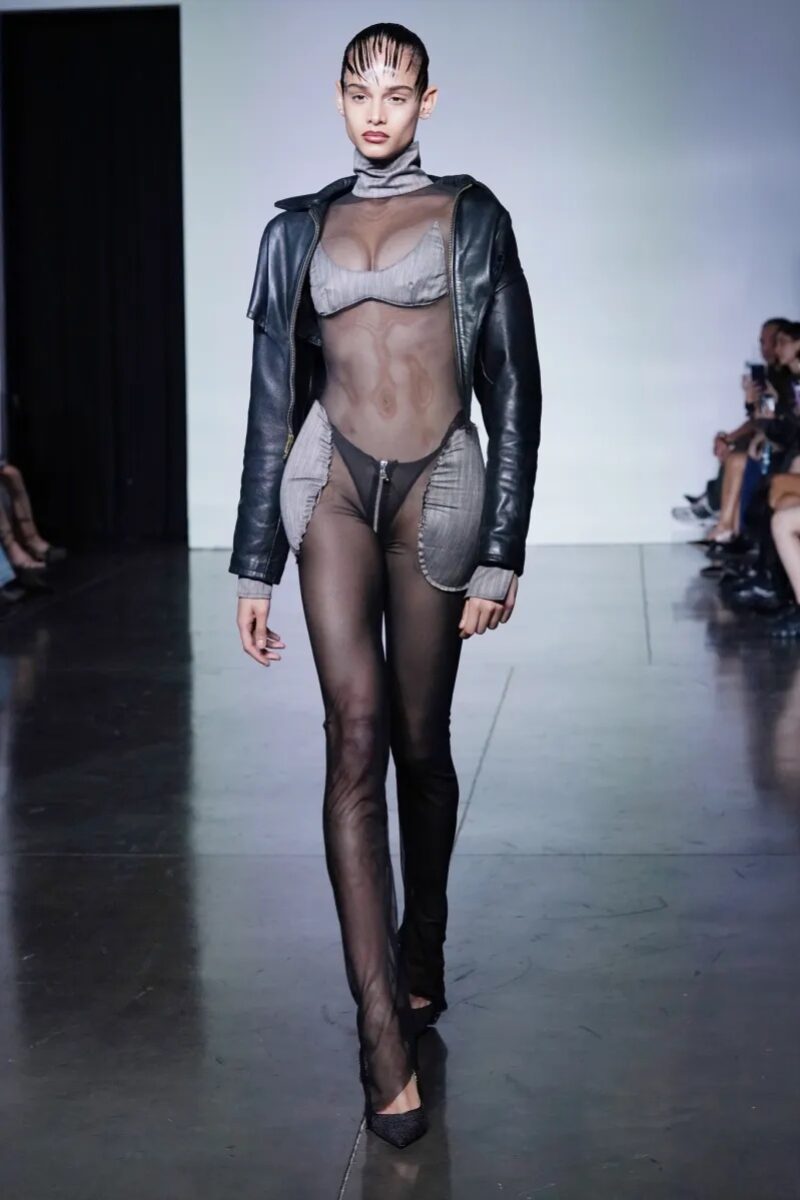 In The Office
This ensemble is the perfect fit for any upscale occasion in a professional setting. Think of all the stares you'll get when you step into the office with this fitted piece with breathable material.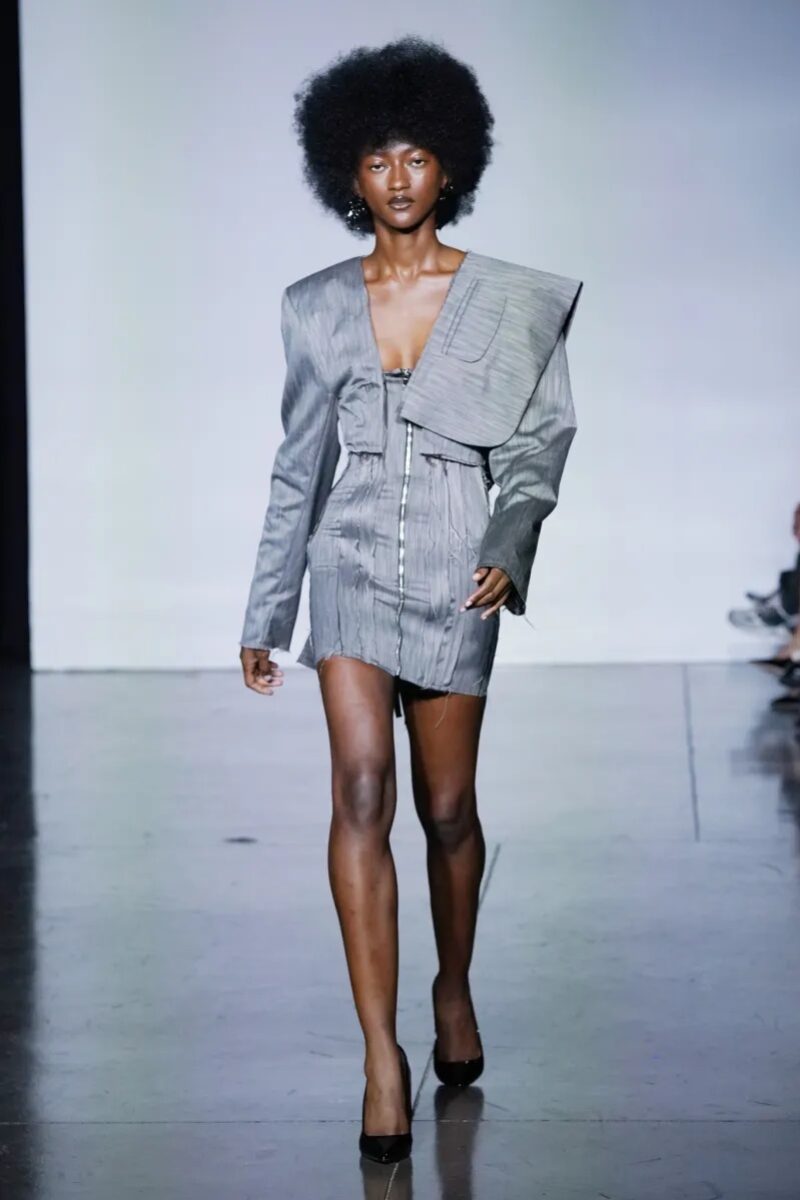 Baggy Trousers
Since the beginning of her career, Sami Miró always had a unique perspective on styling denim in a different way. These baggy trousers are the perfect example of allowing creativity to take over with additional fabrics.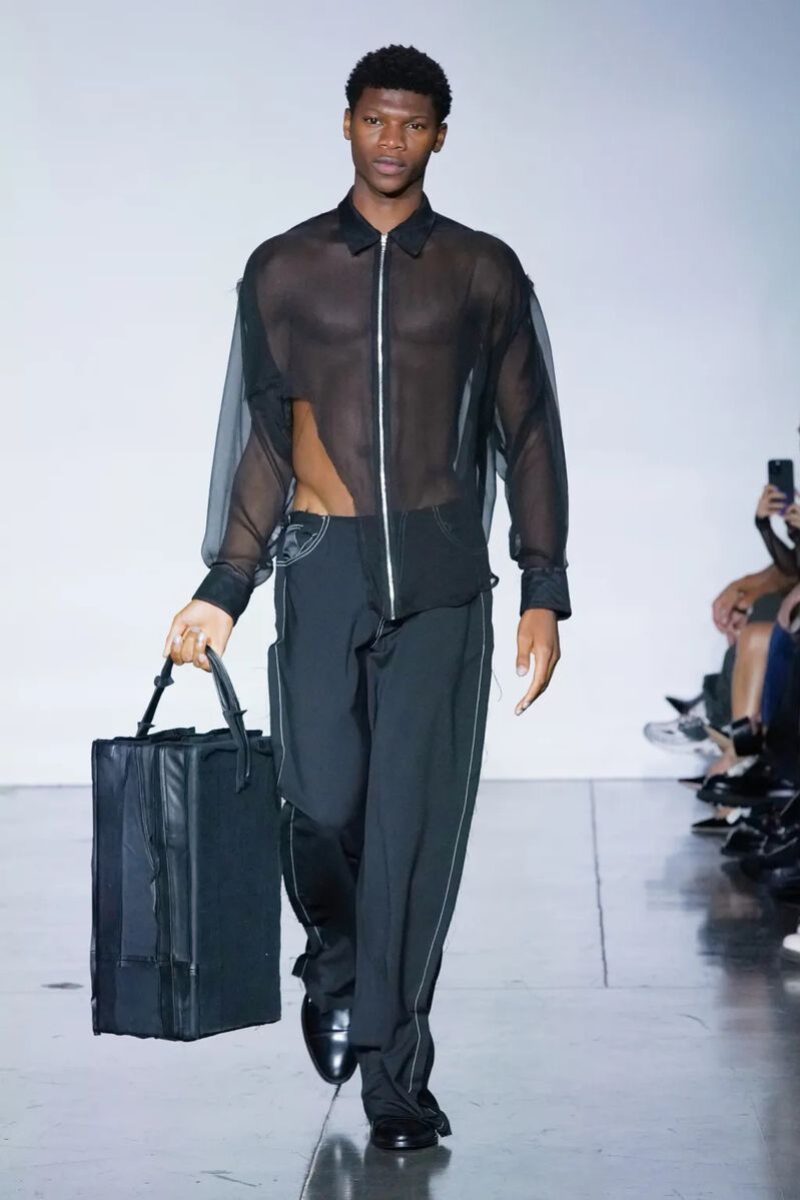 Deconstructed Hoodie
There's always something about a hoodie that'll add edge to any look, and with this piece we see Miró challenge herself. With added textures and patterns the piece stands out.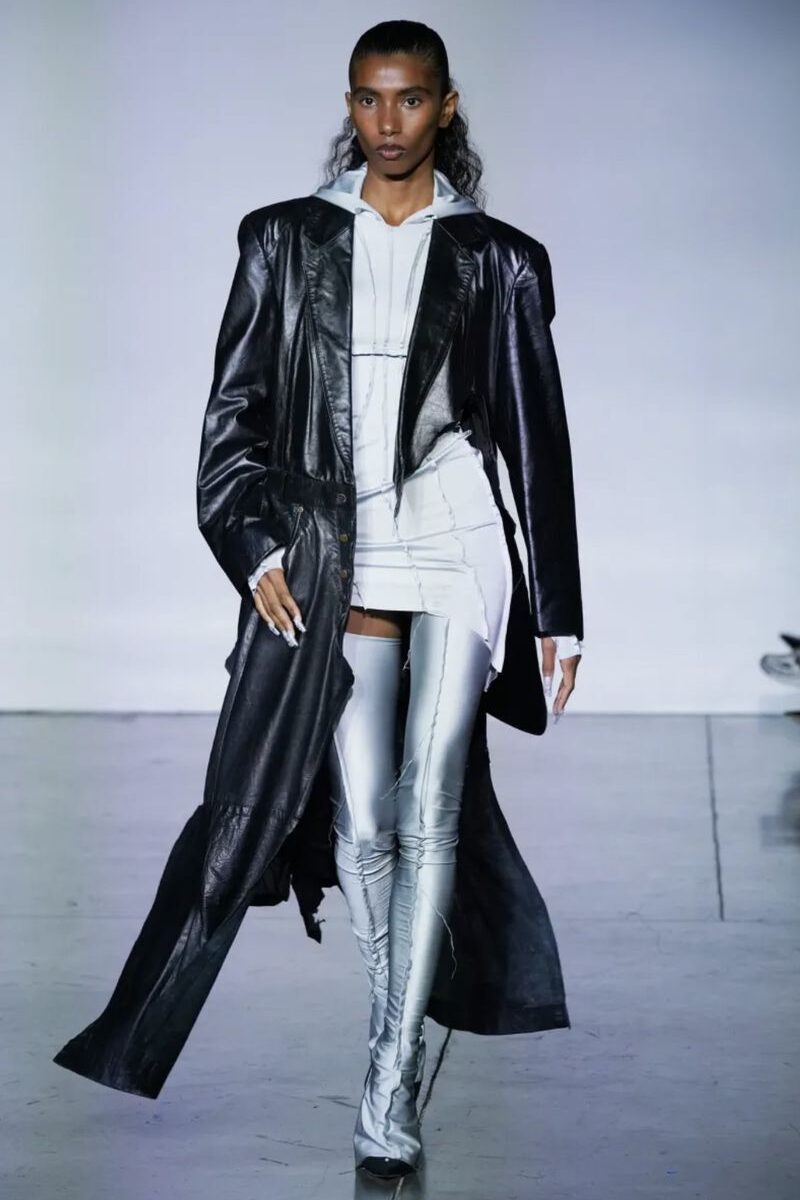 Photo Credit: Giovanni Giannoni/WWD
About Kenyatta: Clark Atlanta University and Medill School alumna Kenyatta Victoria is the Girls United writer covering everything from news, pop culture, lifestyle, and investigative stories. When not reporting, she's diving deep into her curated playlists or binging her favorite comfort shows.