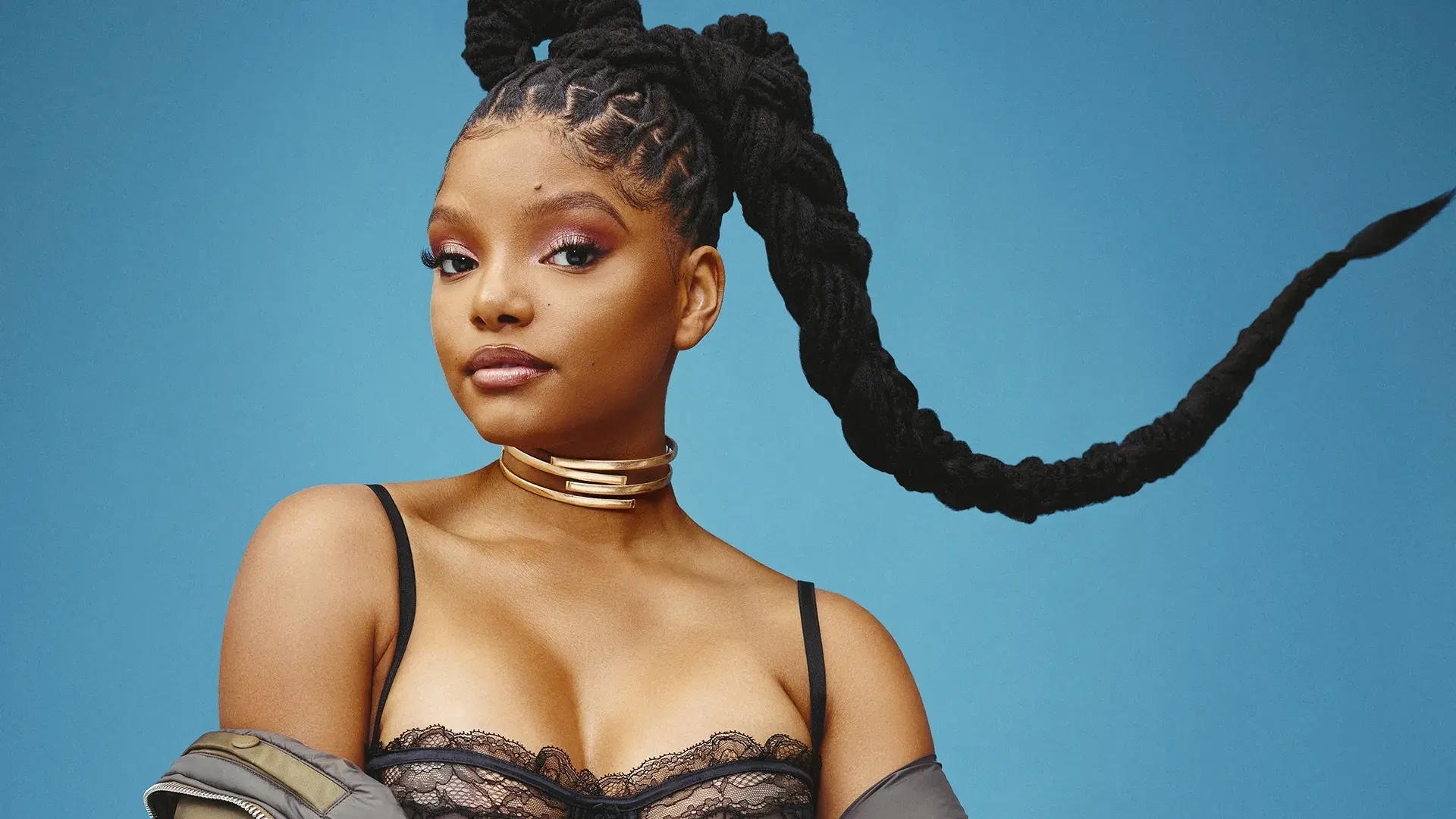 Halle Bailey's Long Awaited Debut Single Is Set To Release Friday 
The Little Mermaid star, Halle Bailey, announced the release of her debut single, "Angel," set to come out this Friday, August 4, 2023.
In 2012, Chloe and Halle Bailey first hit the scene as a singing sister duo by making covers on Youtube, which got the attention of Hollywood, landing them on The Ellen Show. A few of their famous covers include the Beyoncé songs "Best Thing I Never Had" and "Pretty Hurts."
Following this, the duo appeared on Disney Channel's Next Big Thing, but their Disney journey didn't stop there. This opportunity landed them an appearance on Austin and Ally performing "Unstoppable" the same year. Soon after, they became best known as Beyonce's protegees, signing with Parkwood Entertainment in 2015.
Read 10 Ways That Chloe And Halle Have Redefined Their Locs
Chloe x Halle made their professional debut, under Parkwood, with their EP, Sugar Symphony, released in April 2016. A year later, the duo released a mixtape and continued to release music together until 2020. While simultaneously playing Sky and Jazz in Kenya Barris' Grownish.
On July 3rd, 2019, Disney announced that Halle had been cast as Ariel for their live rendition of The Little Mermaid. The film marks Halle's first solo endeavor since her rise to fame with her sister Chloe. Though, there was a lot of controversy around Halle being cast for the role. Many viewers believed since Halle was African-American, the part was not consistent with the original cartoon version of Ariel. Despite this, both director Robert Marshall and the original voice of Ariel, Jodi Benson, came to her defense.
"After an extensive search, it was abundantly clear that Halle possesses that rare combination of spirit, heart, youth, innocence, and substance—plus a glorious singing voice—all intrinsic qualities necessary to play this iconic role," Marshall said in a statement. "The most important thing is to tell the story and that the spirit of a character is what really matters," Benson added.
In October of 2021, Halle had her first solo performance celebrating 50 years of Walt Disney World, performing "Can you feel the love tonight."
Soon after this came the rollout of The Little Mermaid, which ignited something in every little Black girl worldwide. Halle's singing abilities are undeniable, and this movie only excited people for what will come next from the actress-singer.
Read Halle Bailey Surprises Disney Dreamers Academy Students
She assured us that after The Little Mermaid wraps up, she will begin focusing on her singing career as a solo artist. This new single did not come as a surprise but was definitely heavily anticipated. After watching Halle rise for the last 11 years, with a heavy heart, I can say with no doubt that we expect nothing but greatness for her newest endeavor as a solo artist.
Halle's debut single, "Angel," will be available on all platforms on Friday, August 4, 2023.