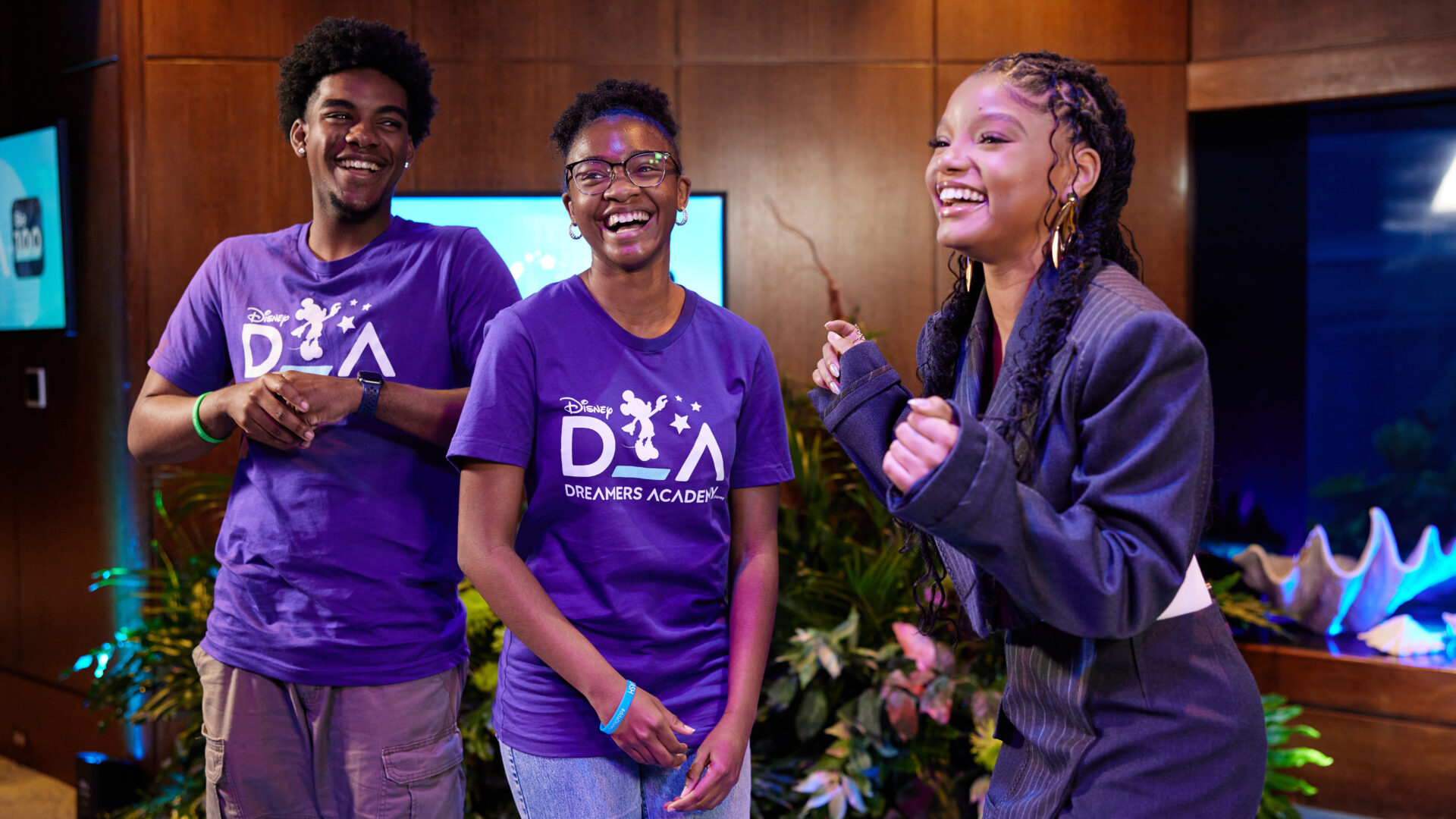 Halle Bailey Surprises Disney Dreamers Academy Students
"If it wasn't for my mentors, I wouldn't be where I am today," Bailey said.
Halle Bailey stopped by for a fun-filled weekend at Walt Disney World Resort in Florida to surprise Disney Dreamers Academy students. Bailey serves as this year's celebrity ambassador.
The program is centered around Disney's initiative surrounding diversity for the next generation through mentorship and community. The Little Mermaid star is one of several Hollywood stars participating in the Walt Disney World Resort's annual mentoring program.
100 students from around the country joined together for an immersive weekend and received visits from other celebrities including H.E.R., Marsai Martin, and Dominique Thorne.
"If it wasn't for my mentors, I wouldn't be where I am today," Bailey said. "I'm excited to work with these students and be a mentor for them as they find their passions in life.
She shared personal insights with the students, pulling from her own unique experiences, about the journey of playing Ariel in The Little Mermaid. For the program, 100 students are selected from thousands of nationwide applicants. A program is designed to assist the next generation in identifying and pursuing their dreams.
"Disney Dreamers Academy is an important part of Walt Disney World's commitment to supporting Black students and teens from underrepresented communities across America by encouraging the next generation to think big and to carry what they learn back home with them," said Tracey D. Powell, Vice President of Travel Services and Disney Dreamers Academy executive champion. "We hope to encourage these dreamers to relentlessly pursue their dreams and make a difference in the lives of others."
About Kenyatta: Clark Atlanta University and Medill School alumna Kenyatta Victoria is the Girls United writer covering everything from news, pop culture, lifestyle, and investigative stories. When not reporting, she's diving deep into her curated playlists or binging her favorite comfort shows.