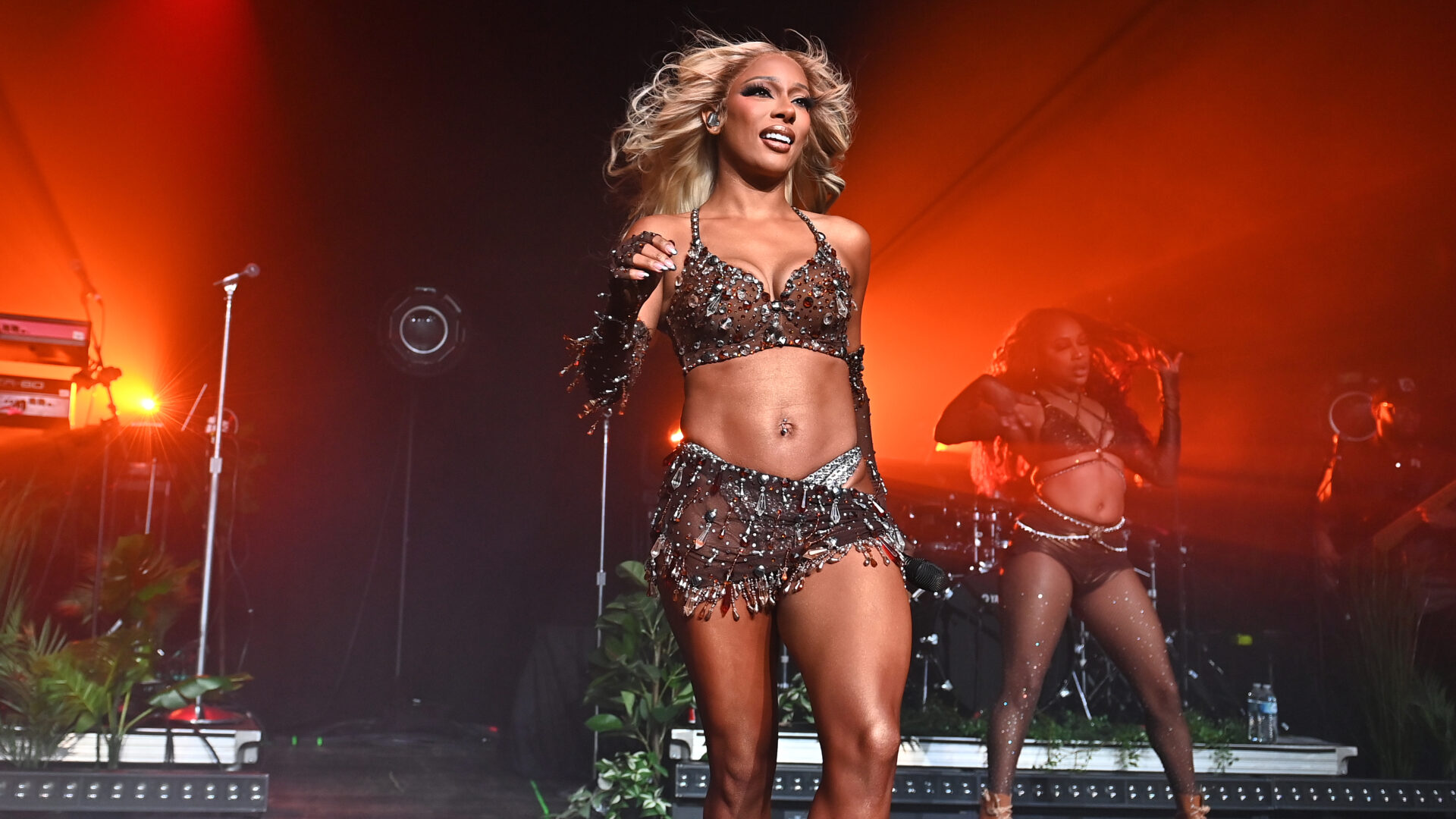 Victoria Monet Commands The Stage During Jaguar Tour 
In the middle of her first headlining tour, Victoria Monet made a stop in Los Angeles at the Fonda Theater
"I got a feeling that you brought me to you" Victoria Monet draws out during the opening line of her beloved single "Moment." The singer floats through a cloud of smoke onto center stage revealing a beautiful brown bralette and matching skirt at the Fonda Theater in Los Angeles on October 11, 2023.
The crowd, adorned in similar brown attire, erupts into cheers as Monet hits her first stance as a fan blows her blonde hair while the chords of "Moment" come with full force. In the first thirty seconds of the show, the performer makes a clear statement that she has fully and finally arrived. She is prepared to transport everyone into her world of sensuality and joy.
The Jaguar Tour, helped to support Monet's two-part album Jaguar Part I and II. A double album that guided Monet to find her signature sound inspired by 1970s R&B and funk, filled with horns, guitars, and 808s.
Read 'Victoria Monét Shares Adorable "Nothing Feels Better" Video For Baby Hazel'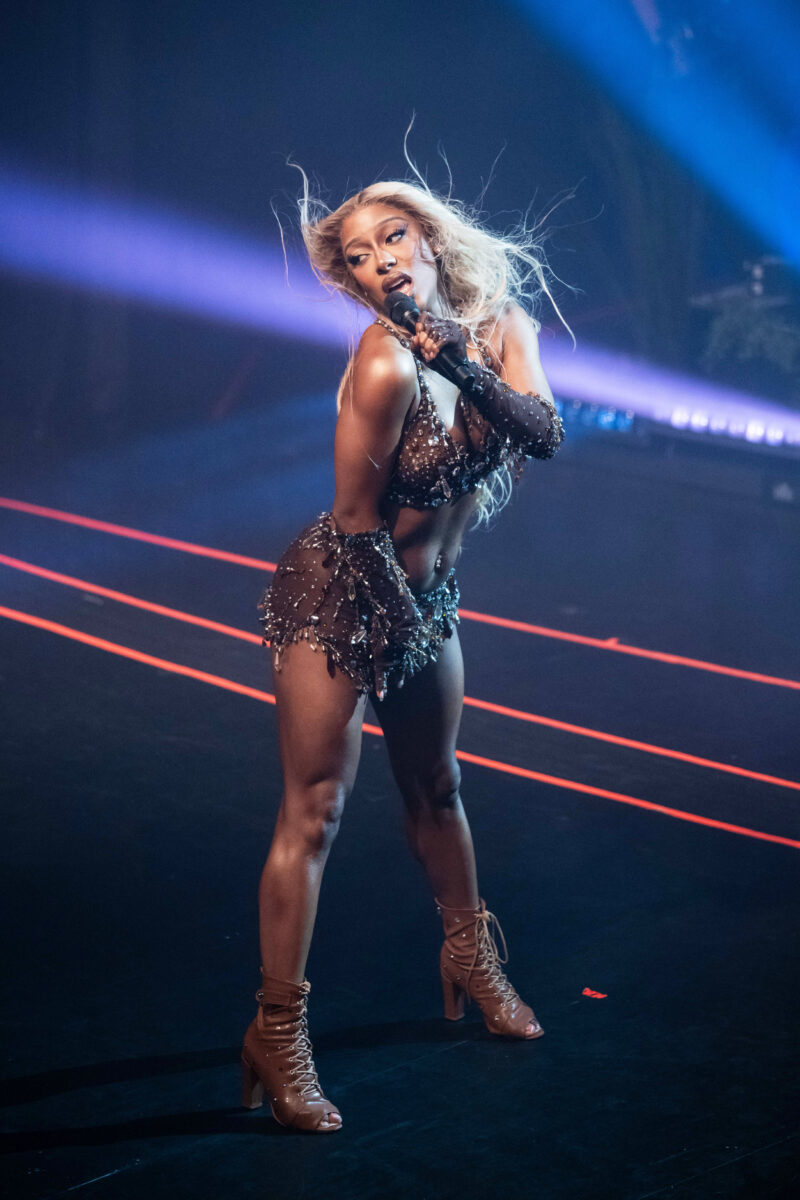 During the hour-and-a-half runtime, which featured a strong opening set from R&B singer-songwriter Ambre — Monet cements her journey of self-discovery and sexual liberation.
After continuing the opening number of "Moment" by showcasing her head voice with beautiful ad-libs and a guitar solo, a seamless transition into "Big Boss" and then "Ass Like That," make a nice use of drums and percussion. Which made way for one of the biggest highlights of the show; the viral dance break to "Some Cut" by Lil Scrappy and Trillville. The choreography served as both a great showcase of Monet's ability as a dancer and also as a tribute to some of her early 2000s influences.
Monet then slows things down with "Dive" and "How Does It Make You Feel." This allows her to give a spotlight to her deep and rich tone. Monet sings "Dive" with an unexpected but welcome sincerity that is in line with "How Does It Make You Feel."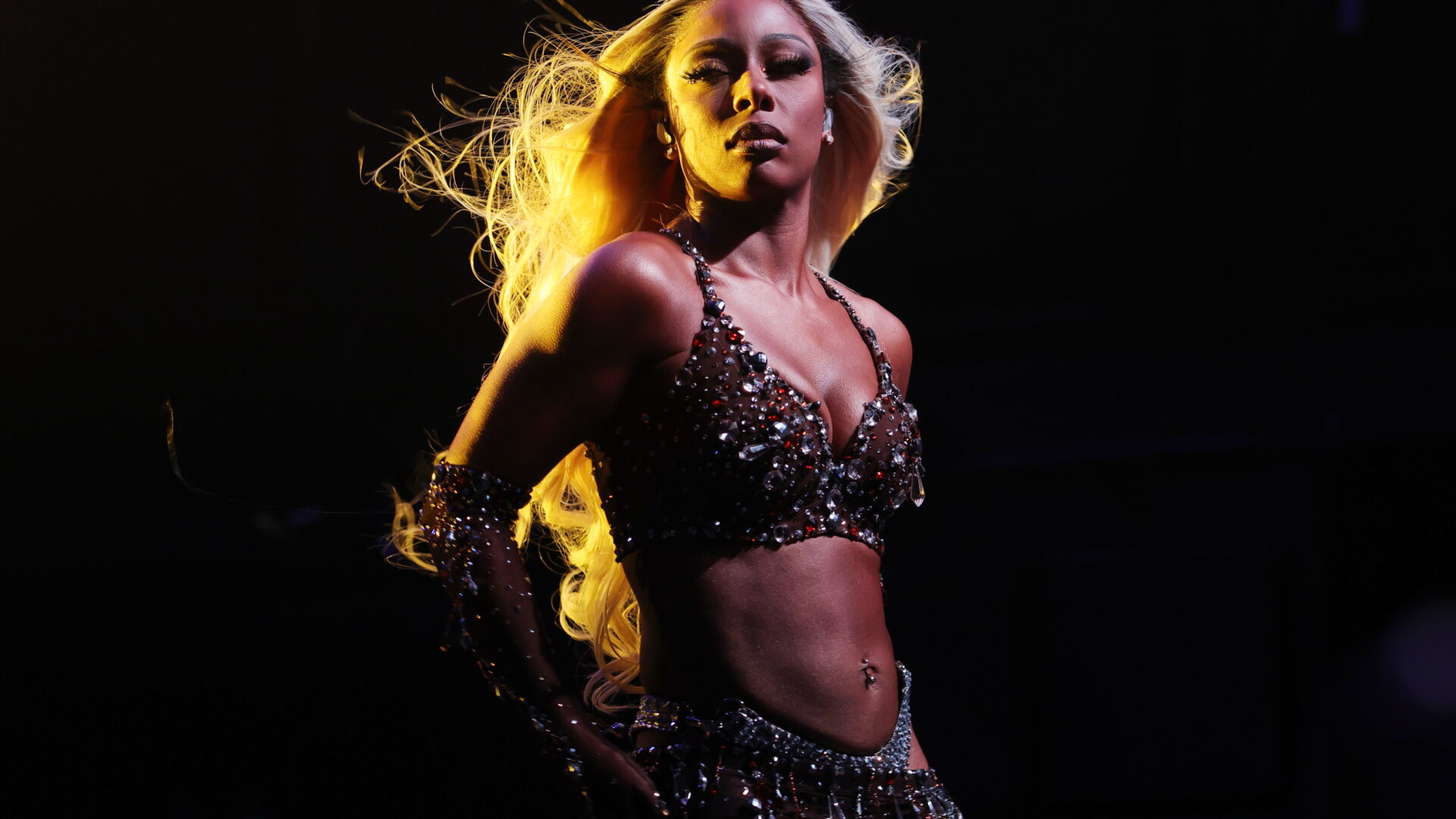 The energy picks up once again with a short cover of "Stop In The Name of Love" by the Supremes which goes directly into "Stop (Askin' Me 4 Shyt)." It's clear that the song is a mantra for both Monet and audience members. Monet continued the tradition of giving her opinion on things that need to be stopped and specifying it for each city. In Los Angeles, she rightfully stood up for the writers' strike saying "Stop the strikes and give the writers their money" along with "Stop pitting Black female artists against each other."
While watching the numbers "Smoke," "Touch Me," "New Love," "Monopoly," "F.U.C.K," and "Coastin'" Monet made the feel of the venue adapt with minimal set decoration. Making standouts "Smoke" and "Coastin'" feel both bombastic and "Touch Me" and "F.U.C.K" feel like a salacious secret.
Monet returns with her dancers in a brown suit, hat, and cane to perform "Cadillac." During this selection, particularly through the second half of the setlist, it became clear that this tour deserved a much larger venue. Monet continues her pitch-perfect vocals moving from chest to head voice smoothly, but this time with Janet Jackson inspired choreography.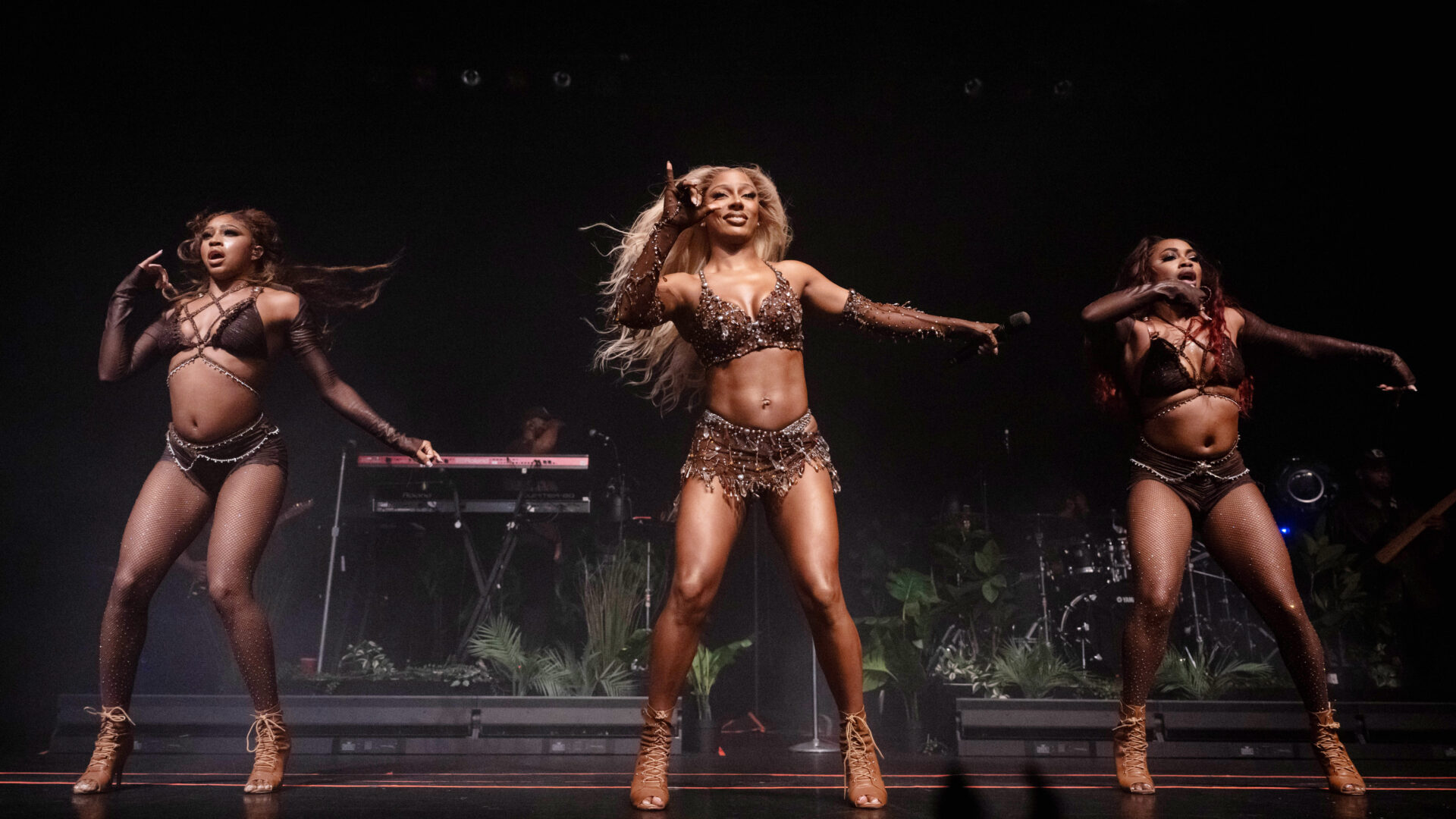 Throughout the night, Monet is performing at such a skill level, on her very first headline tour without breaking a sweat, that it can be taken for granted. She is performing with the kind of stage presence that we only get ever so often and usually takes years after an artist's first headlining tour to master.
"Alright," "Party Girls," and "Experience" were all very smart live arrangements and mixes. "Alright" notably brought together collaborator Kaytranada's signature electronic sound and live instrumentation harmoniously.
At the end of the night, the singer ended the show with the title track "Jaguar," which almost seemed like the perfect apex or crescendo to close with. It almost seemed that the more intimate numbers were all leading up to this show-stopper.
That is until the encore, Monet comes back in a Jaguar themed hat, bralette, and low-rise brown pants to perform her hit "On My Mama." Monet hits Sean Bankhead's choreography with such force and ease. There is a focus and but also infectious joy radiating through the number almost making the venue shake. Monet exits the stage as she comes in a flood of smoke and darkness.
The Jaguar Tour was nothing short of astounding. From the consistently crystal clear vocal deliveries, gorgeous instrumentation, and sharply executed choreography and pacing of the show. Victoria Monet has proved herself to be one of the most primed, exciting, and innovative multi-talented musical artists working today, who is too important to be lurking in the shadows behind anyone else ever again.
Want to see more conversations like this? Register now for the free 2023 GU Disruptor Summit