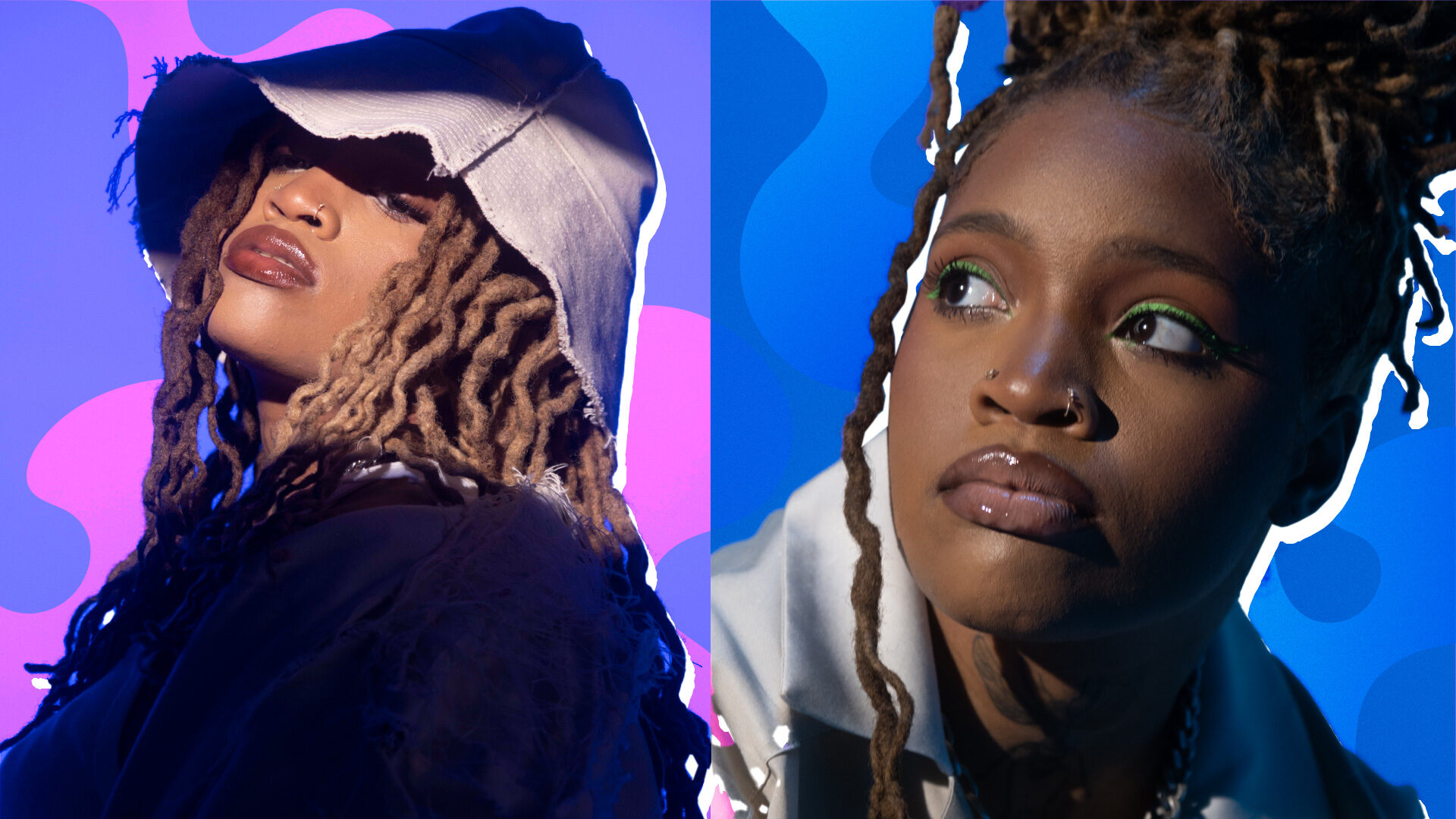 GU Jams: Ambré Is Ready To Take Center Stage
The R&B singer is preparing for her Made In America Festival performance.
For many people, the early morning of August 23rd, may have been paired with sleep before a new day at work. For R&B artist Ambré, it felt like the perfect time to spontaneously release a reflective cover of Diddy and Bryson Tiller's recently released "Gotta Move On." A self-taught musician, self-proclaimed perfectionist, and singer whose sound effortlessly blends dark topics with a light, sultry voice, Ambré meticulously constructs her music and when it feels right, releases her art for the world to judge.
The New Orleans native and proud Virgo isn't necessarily worried about 'keeping up with the Joneses.' Instead, Ambré recognizes that being real and authentic is the fastest route to success. In fact, the smooth-voiced performer is actually a soft-spoken artist who is just as nervous as her fans.
Ambré rings into the phone interview in the midst of preparing for a performance at the lively, Made In America Festival. Despite the pressure that is intertwined with being a recording artist, Ambré neglects any preconceived opinions that are thrust upon her. Rather than stress about several upcoming career milestones, Ambré uses her energy to manifest and connect with her supportive fans.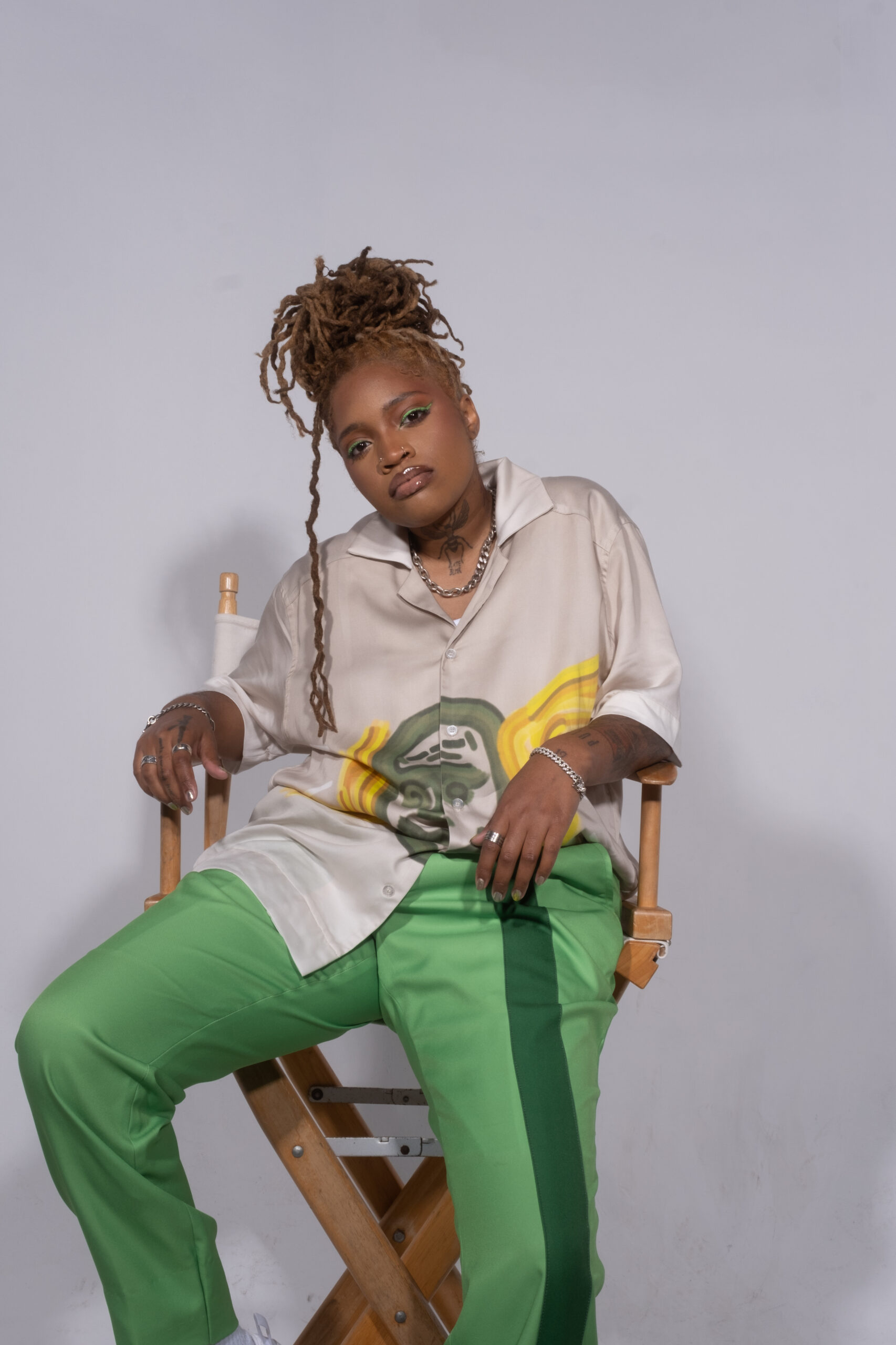 Ahead of her Made In America festival performance, Girls United caught up with the singer about her new music video, connecting with fans, finding her tribe in music, and more. Read our conversation below.
Girls United: You recently released a cover of Bryson Tiller and Diddy's "Gotta Move On" on Soundcloud. What was it about this song that made you want to cover it?
Ambré: Initially, when I first heard the song, I loved Bryson Tiller. I was excited to hear a new song from him. I just loved the song. Personally, I've been going through a break up so it was kind of on theme with my life.
GU: You will be performing at Made In America – congrats! How different is prepping for a festival compared to prepping for a concert?
Ambré: It's pretty much the same. The thing with festivals is some of them don't allow you to do a sound check. Now that I know that, I mentally prepare myself to be ready and work out all the kinks. [I like] to make sure that, even if we don't have a soundcheck, everything will still be great. It's a different type of crowd at a festival. [There are] definitely more people and you have to prepare yourself to be able to entertain that many people. [There are] so many other artists too that [are] performing [and] it's not just a small concert with a few people. So, you gotta really do your thing.
GU: Do you still get stage fright when performing or pre-stage jitters?
Ambré: I don't have stage fright but I do get nervous. I feel like that's going to never go away. I'm only nervous right before the show. In the days leading up to it, I don't [get] nervous. It's usually right when I'm about to walk on stage that I get nervous and then it goes away when I start singing.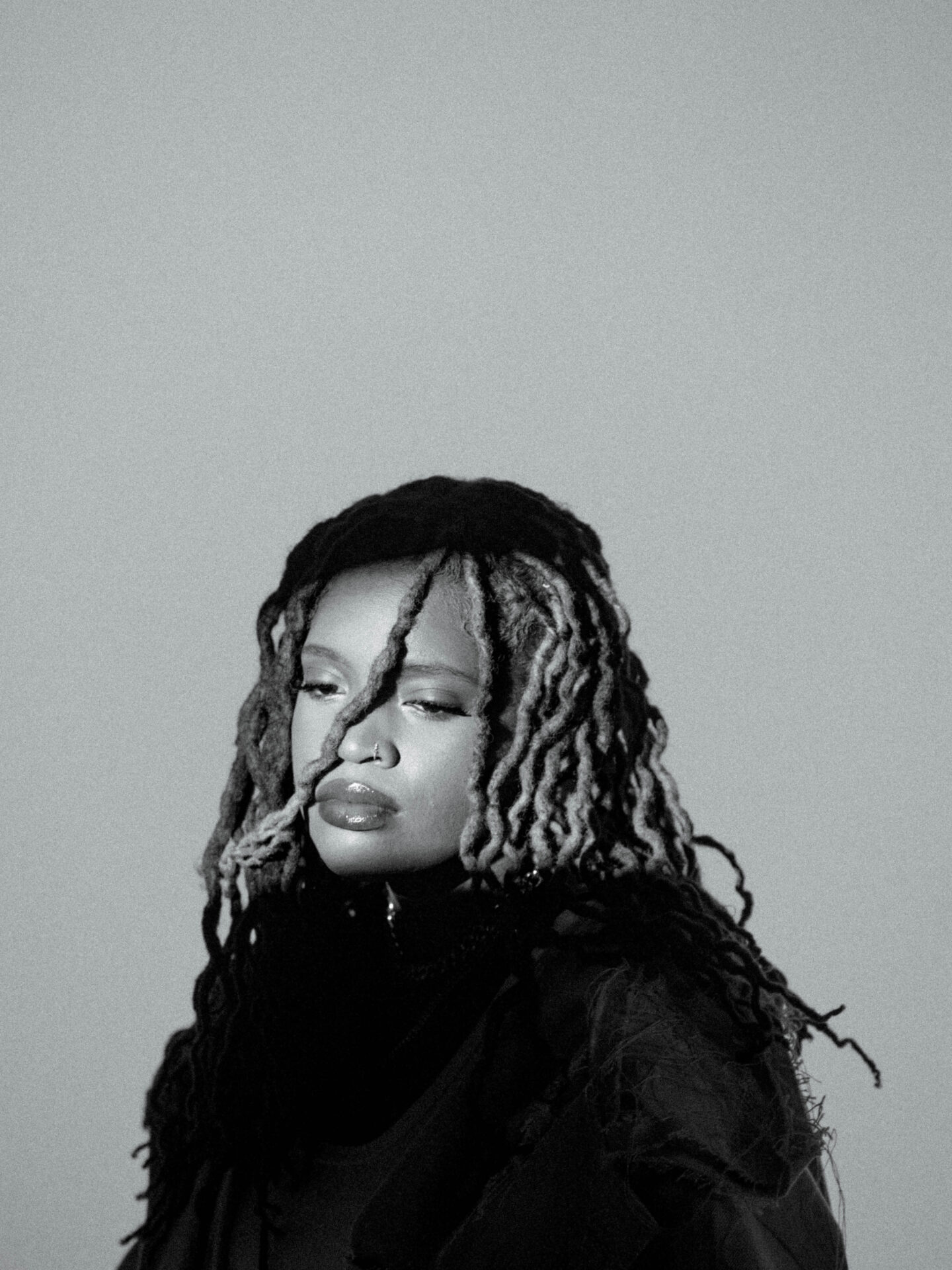 GU: How do you center yourself before performing?
Ambré: I don't meditate, but maybe I should start. I do drink tea with honey and cayenne pepper. I just take a moment to myself [and] chill before the show. [I try] not [to] have too much going on, [minimize] talking, and I warm up my voice.
GU: You have a lot of support from fellow artists such as Kehlani. What has it been like finding your tribe in the music industry?
Ambré: It feels good to be liked and respected by your peers. I will say that every friendship that I have in the music industry, so far, has been really organic. It's not an industry friendship, you know what I'm saying? I can't really do the halfway thing. If we cool, we cool. Outside of music it's a real friendship. Can't complain.
GU: Your new music video for "Illusionz" which is directed by Child, is coming out soon. What was your creative process and experience with this music video?
Ambré: It was very much a collaborative process because Child is literally a genius. I definitely had an overall vision for all of the videos for this project and we put our brains together, and came up with this short film. We went to New Orleans, shot everything in a week, and 'Illusionz' was a part of that. It [came] out on my birthday!
GU: You recently celebrated your birthday. What are a few things that you want to accomplish both personally and professionally within this next year?
Ambré: That's a good one! Personally, I want to become a more organized person. I want to be more organized and more zen. I'm a chill person but I just want to be more accepting of my reality in the sense [that] I know that everything is not in my control and I'm okay with that. Cause I'm very controlling. I'm a Virgo, everything has to be perfect. A career goal would be to sell out my own tour.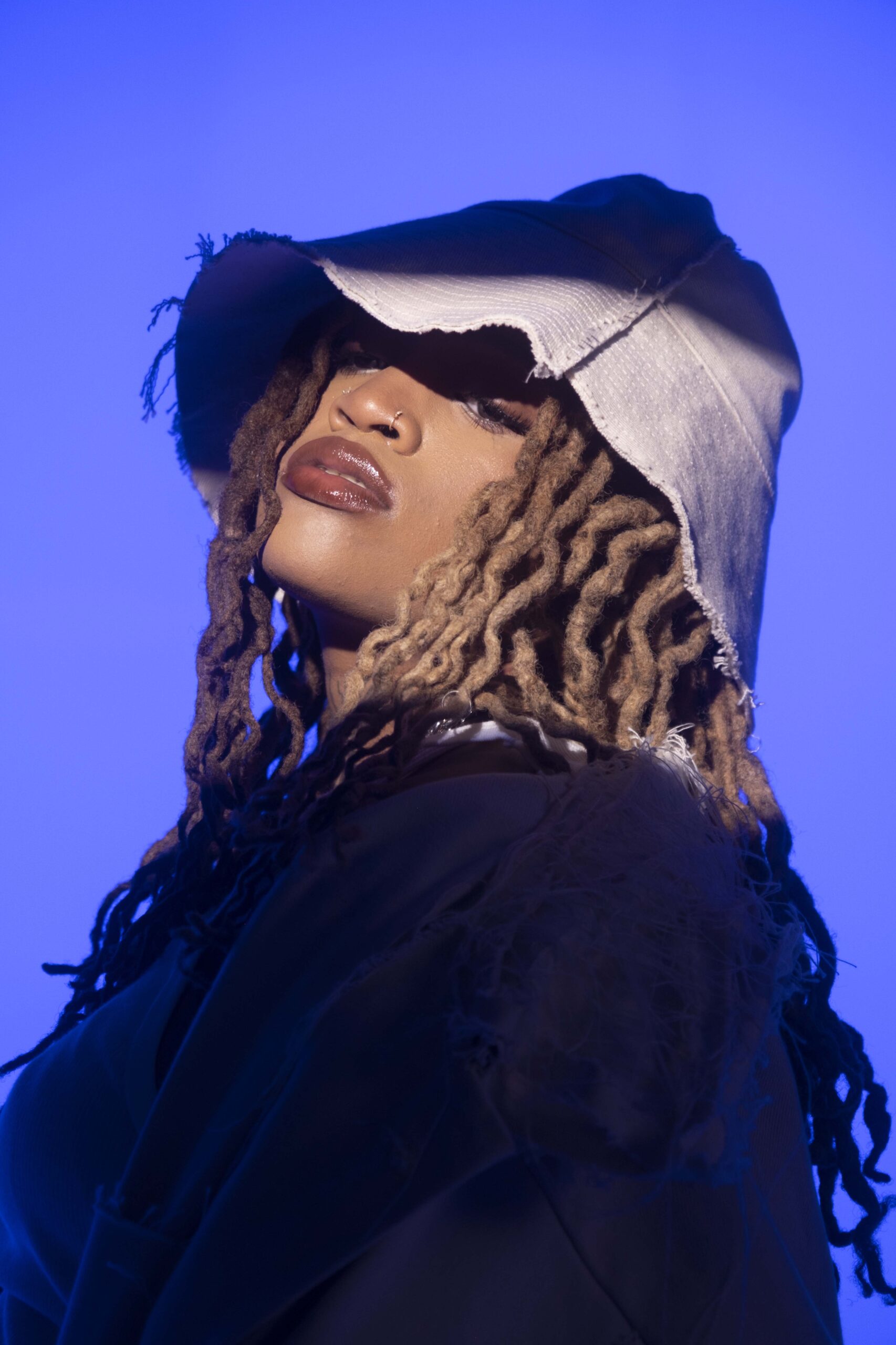 GU: Someone recently tweeted, "Pretty girls listen to Ambre." It seems like you are always connected to your fans and aware of how they feel. How has your relationship with your fans evolved, especially throughout the pandemic?
Ambré: I definitely feel a connection to a lot of people who listen to my music, especially certain people that tweet me and comment all the time. I'll be like, "Oh, that's such and such!" We kinda build a little friendship, so it's cool. It feels good cause it's not just [them] supporting me, I feel like I can give that same support back whenever I can. Sometimes that's just having a conversation or checking up, "Hey, are you alright?" The pandemic has given me time to think and [do] stuff like that.
GU: People comment on how everyone looks and sounds the same in music today, but you have a very unique aesthetic and sound. What has it been like finding your voice?
Ambré: Music and my career has grown with me as [I've grown] up as a person. I dropped my first song when I was in high school. I'm about to be 26, so I'm naturally, a whole different person. As I'm growing in my life, I try to be super organic and real, so I'm not brainstorming who I want to be every time [I drop] a project. I'm just being myself as I'm learning who I am. Sonically, it's kind of the same thing. I've had people who've influenced me and I take that. The people who influenced me are in the back of my mind, subconsciously, and I think that [transfers over] when I'm making music. Over time, I've figured out what I like, what I don't like, and how I want to sound. I think it just came over time.
About Desjah: A Brooklyn girl keeping it real in LA, Desjah Altvater is a writer for Girls United who loves to dissect culture and entertainment. She also writes for Her Agenda and Insider, aiming to uncover interesting and underrepresented stories in the media.