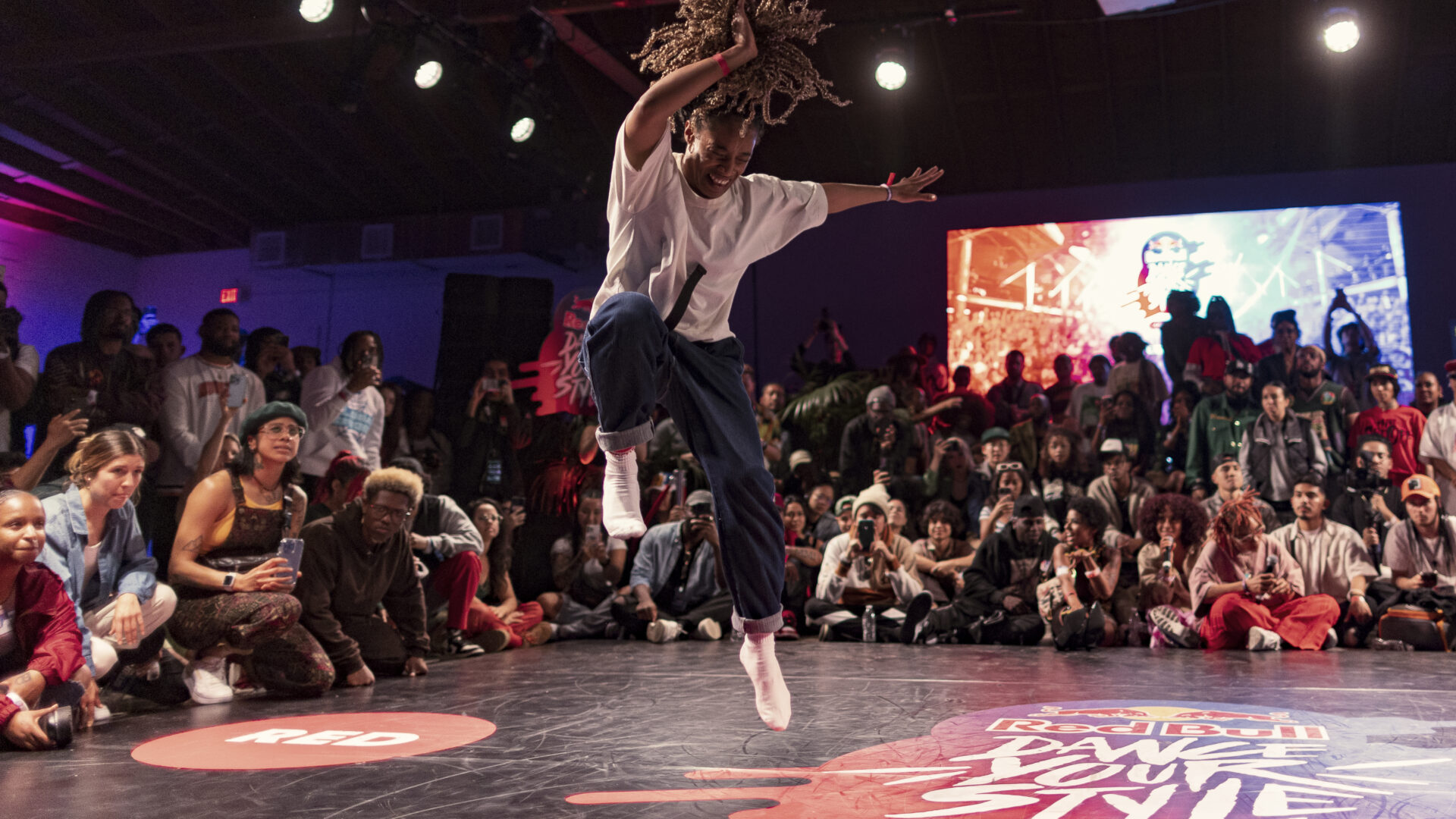 How TikTok Shifted The Dance Community
Choreography still breathes in the streets.
Jeremy "JT" Taylor grew up on the west side of Chicago, where his fondest memories derived from the latest dance moves to come out of the windy city. From juke foot working to stepping, Taylor was deeply immersed in street dance culture, kinaesthetic movement, and dances of the African Diaspora. The 25-year-old did not want to do anything but dance because it came so easy to him and was all he knew.
As he preps for the Los Angeles Red Bull Dance Your Style competition, surrounded by hardcore street dancers who eat, sleep and breathe battle culture, he realizes this is the type of dance he was born to do. 
For people like JT and many others, the cultural significance behind the craft cannot be commercialized. Styles like battling, krumping and tutting have been around the street dance scene for decades.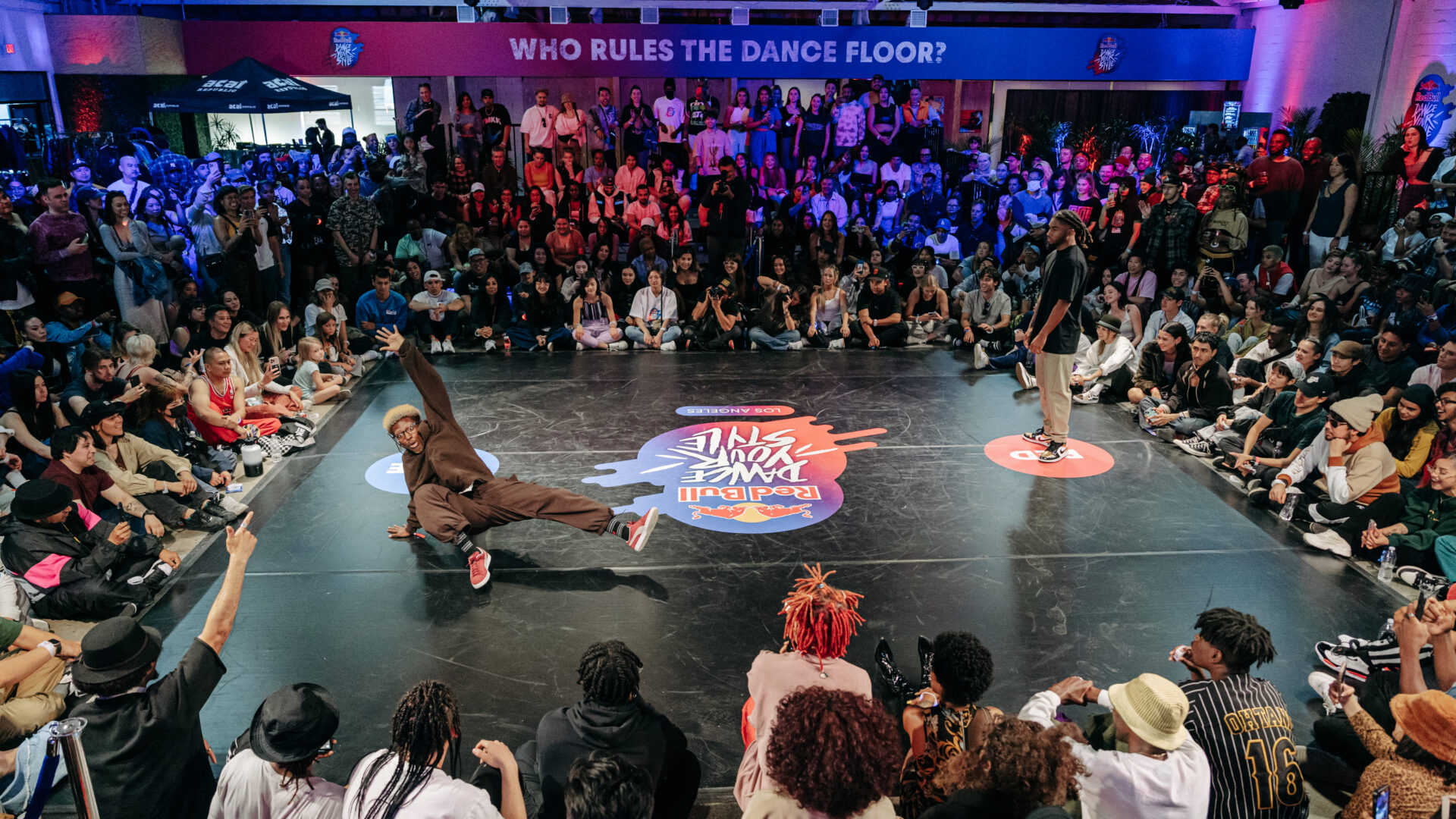 JT competes against RUCBOI at Red Bull Dance Your Style Qualifier in Los Angeles, CA, USA on April 1, 2023. // Natt Lim
"There are some people who I consider dance historians because, for me, they are people who not only love to dance, but they want to continue to grow, evolve, educate themselves, and educate others with dance," Taylor told GU.
As a Gen-Z'er, he reflected on the evolution of dance and saw the new age way to step into the dance scene through social media. Since the early 2000s, the rise of social media has become a gateway for dancers to showcase their talents and serve as virtual auditions for important people to recognize them. From Youtube when Beyoncé discovered the Tofo Tofo group to TikTok when Keara Wilson had us all practicing the "Savage" choreography. 
Growing up in the digital age and seeing a shift in how people dance and consume it showcases how the style has evolved, especially for Black creators. Over the past year, the hashtag #BlackTikTok has been viewed over 13.5 billion times globally, growing 139.2% since January 2022. There have been over 9.4 billion video views in the US under the #BlackTikTok hashtag.
Platforms like TikTok, Instagram, and Youtube have seen these creators' power in developing the newest trendy moves. Dancers have become critical figures in music and entertainment solely through their dance moves and have ultimately boosted streams and helped artists chart, but does that take the feeling out of the raw element? 
"It can create this industrial feeling where it just misses the vibe like in person and then keep people separated," said competitor Rebekah Denegal.
TikToker Ariana Taylor found the key to meshing her dance background and social media when she went viral for dances like the #HomecomingxTWENTY and #CryBabyChallenge. "The TikTok app in itself helps the dance community all around because of its different niches of dance," she told GU. "There's not just one TikTok dance or one category of TikTok dancing now, and I feel like that's helping dance evolve."
Taylor sees in real-time through her "For You" page that TikTok is breaking the stigma behind those who claim they are not natural-born dancers and creating a more encouraging environment. For Red Bull competitor Kyle Bennet Jr. also known as FlasHDrive social media helped boost his confidence as an artist. 
"I'm very hard on myself, and I've become my worst critic," Bennet said. "People around you support you, but not everyone who supports you might tell you, but on social media, people who are your online friends are always quick to be like, 'Yo, you got this,' and it's very encouraging, motivating, and inspiring."
For Bennet and other street dancers, the most significant thing they want to continue for the dance community on social media is to give creators their credit. As we've seen since 2020, there's been a constant discourse surrounding giving people the recognition they deserve regarding dances, styles and looks they create online.
In May 2022, TikTok introduced the first iteration of its creator crediting tools that enable and encourage the Global TikTok community to credit creators and trend originators on TikTok. Creators can now tag and credit others through a new button directly.
Overall, it seems that TikTok is creating a safe environment for Gen-Z'ers to tap into their inner dancer, whether they've studied the craft for years or just started yesterday. Though the platform allows more people to enter the dance scene, the main issue stems from over-commercializing dance culture and not giving others their credit.
Still, TikTok implementing new programs highlighting these creators shows that the digital age continues to show progress for creatives.
About Kenyatta: Clark Atlanta University and Medill School alumna Kenyatta Victoria is the Girls United writer covering everything from news, pop culture, lifestyle, and investigative stories. When not reporting, she's diving deep into her curated playlists or binging her favorite comfort shows.