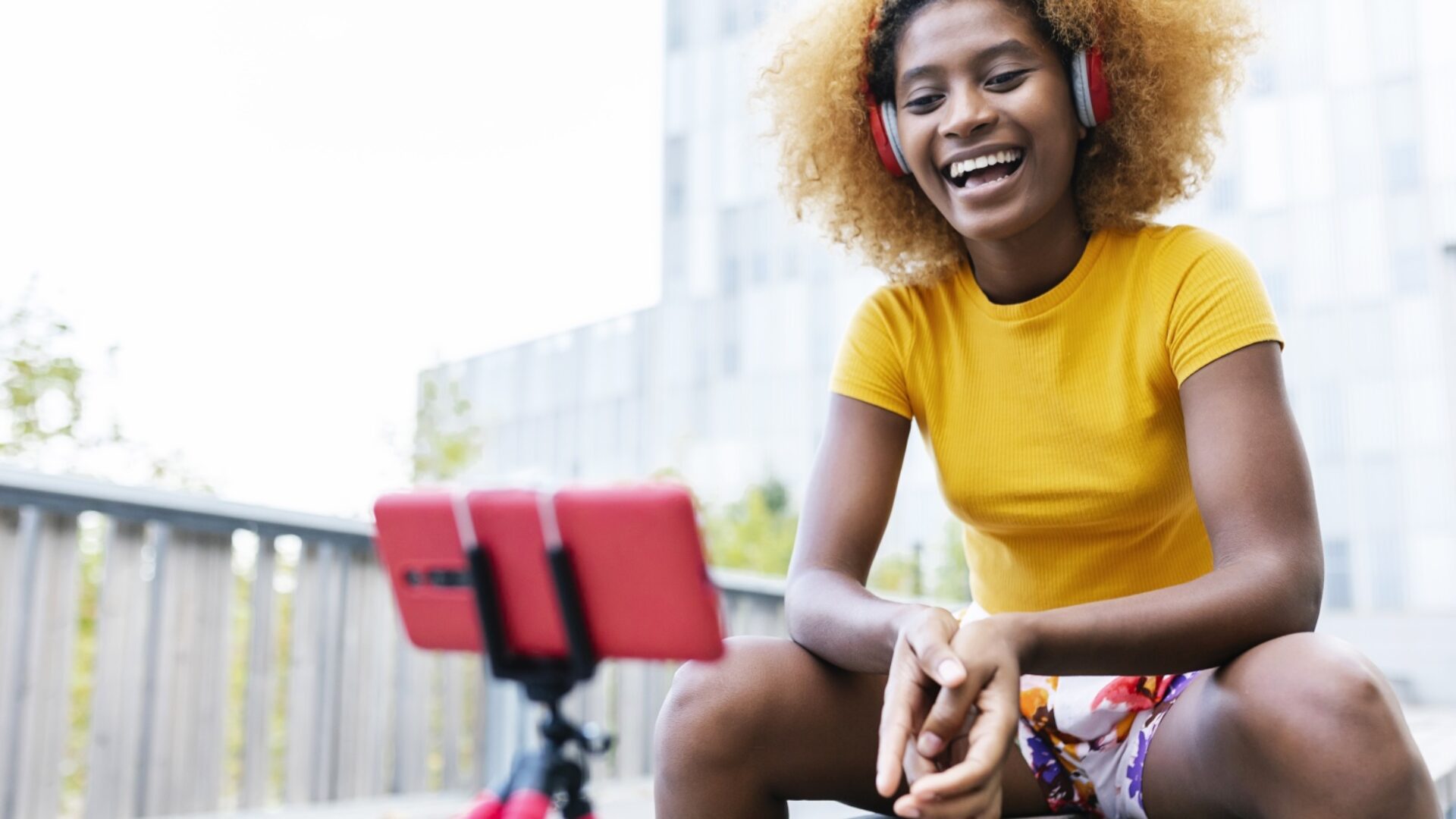 TikTok Ban Update: Black Creators Will Suffer The Most
We asked these creators how this will affect them.
As we dive into a new month and season, it's time to get honest about the status of TikTok after the recent reports of the TikTok ban placing a negative fear on creators on the platform, specifically Black creators.
Robert Lucas is a self-taught cake artist and baker who garnered almost three million followers on TikTok and emphasized the importance of visibility for Black creators online. "TikTok has great reach, and content can be viewed by users who may not have initially found interest in the videos shown on the For You Page," Lucas told GU. "A ban would limit growth for creators and a way for creators to communicate with their supporters."
The TikTok chronicles continue after Montana became the first state to pass the bill that enforces the ban. The bill prohibits mobile app stores from allowing Montana residents to download TikTok effectively on January 1, 2024—though it does not specify how the state would enforce or monitor aspects of the ban.
Read "The TikTok Ban Poses More Of A Threat Than We Thought"
According to Forbes, a $10,000 fine will be issued per day to any app store that still allows TikTok to be downloaded and to any "discrete violation" of the bill, which the statement says is any time a user accesses TikTok or is "offered the ability" to do so.
"TikTok is enjoyed by over 150 million Americans, including five million businesses, who use the platform to make a living, innovate, and find community," said a TikTok spokesperson. "TikTok has taken unprecedented actions to protect our users' experience and address national security concerns by securing U.S. user data on U.S. soil."
Through the conversation surrounding the TikTok ban, the main focus has been on the creators' stability regarding visibility, income, and fairness. Tony Weaver Jr. is an award-winning storyteller known for sharing his love for anime and manga on TikTok. Through the platform, he's been able to educate the next generation and provide the historical context behind anime to his 705,000 followers.
"A potential TikTok ban would negatively impact all of the work I do for my community," creator Weaver said. "Over just a few years, TikTok has enabled me to support hundreds of thousands of young people around the country."
The pandemic helped catapult many creators' careers on TikTok. With this restriction, things could worsen, especially because many Gen-Z'ers are taking the creative route to become influencers and creators.
For business owner Baedri Nichole, TikTok has helped her become a creator that allows young entrepreneurs to start their own businesses. She's built a rapport with her followers to the point where they have become her family." A TikTok ban puts not only our ability to create at risk but also puts a space where people finally feel like they can be themselves in jeopardy," Nichole said. "It's bigger than just the creatives; it's about the Tiktok community as a whole and the void a ban would create."
With the government trying to implement these new restrictions, TikTok has created a new initiative called Project Texas. This new endeavor focuses on working to address U.S. national security concerns.
Project Texas is an unprecedented initiative dedicated to making every American on TikTok feel safe and confident that their data is secure and the platform is free from outside influence. The company has spent the last two years developing a framework through discussions with the Committee on Foreign Investment in the United States (CFIUS) and spent $1.5 billion to date on implementation.
"Building trust with our diverse and vibrant community is critical to achieving our mission to inspire creativity and bring joy," a TikTok spokesperson told GU. "We will continue working to build a safe, secure, and innovative platform for our one billion-strong community."
Read "How TikTok Shifted The Dance Community"
About Kenyatta: Clark Atlanta University and Medill School alumna Kenyatta Victoria is the Girls United writer covering everything from news, pop culture, lifestyle, and investigative stories. When not reporting, she's diving deep into her curated playlists or binging her favorite comfort shows.