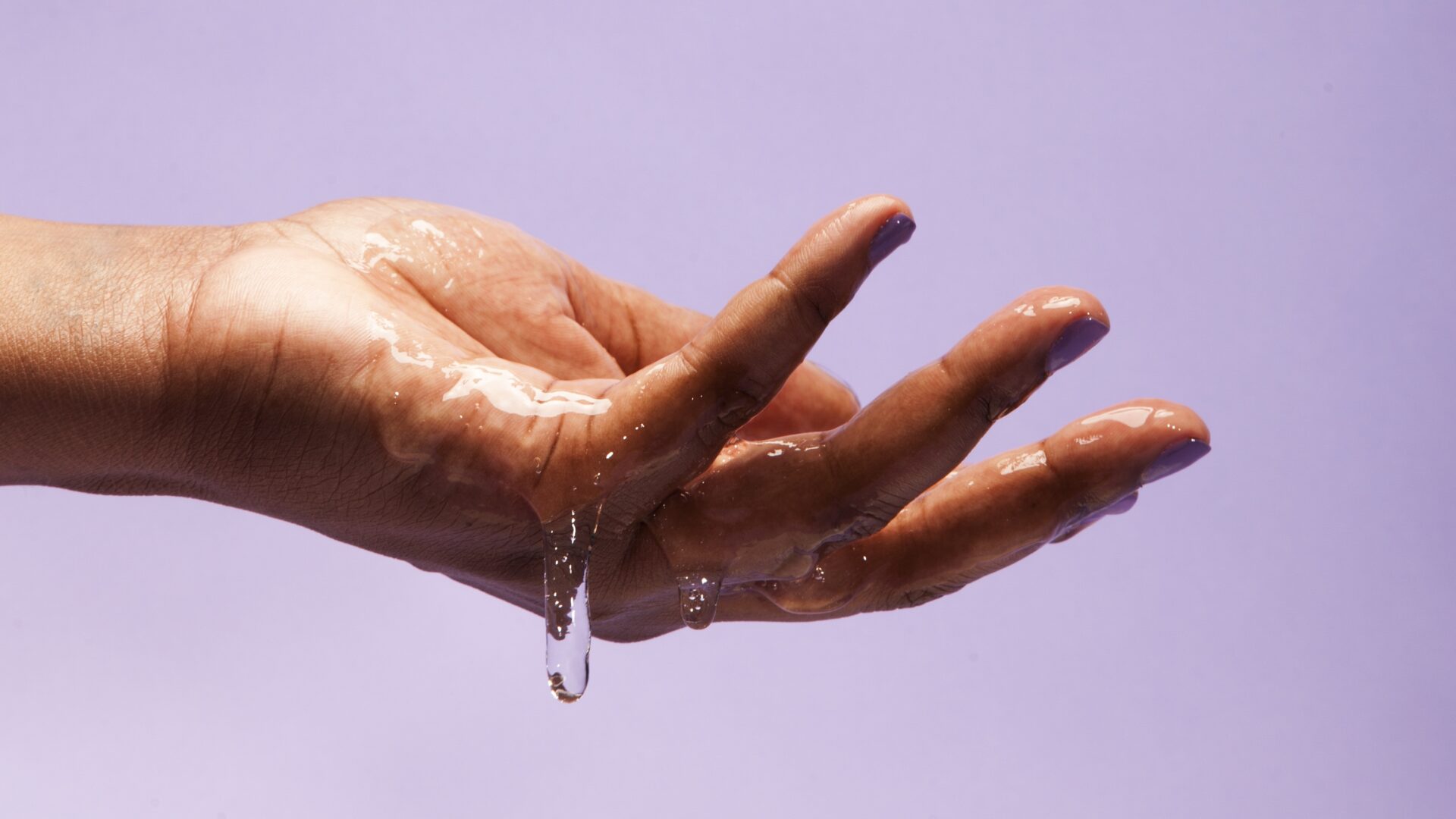 This New TikTok Hack Includes Unusual Ingredient For #LubePrimer Challenge
Skin experts and dermatologists are not a fan of this trend.
Yes, you heard that right. The latest viral trend on TikTok, which currently has close to seven million views has all makeup enthusiasts ready to get their hands slippery.
Popular makeup artist (MUA) TikToker Lukáš Kohutek appears to be the creator of the #lubeprimer makeup hack. In several videos, Kohutek is seen using Durex's Original Play lube to prime his face for his makeup. However, the trend quickly went viral after Sean Anthony — another popular TikTok MUA posted a video attempting the trend for his 350,000+ followers on October 11th. The video, which currently has more than 1.5 million views and over 100,000 likes features Anthony raving about the benefits of mixing lubricant with his foundation, even dubbing it a life-changing hack. Since then, the trend has quickly been attempted by other creators on the platform as well. 
Need a good laugh? Check out China Anne McClain's funniest TikToks to date!
According to users, the lube dries down to a tacky texture, making it the perfect base for makeup application. Additionally, people have been mixing lube with their foundation for a smoother, more skin-like appearance. However while the lubricant trend may leave you with the ideal flawless finish, there are health downsides that make this trend dangerous for the skin. Durex's verified TikTok account even commented on Anthony's video, as reported by Allure, "We appreciate the creativity here (and your makeup looks great) but we don't recommend using our lubricants on the face as makeup primers."
Why you might ask? Because most popular lubricants contain ingredients that can irritate the skin. "[Lubricant] can dehydrate the skin leaving it dry and more prone to inflammation. Furthermore, it can also block pores on the face. The products have not been licensed for use on the face for a reason, and therefore will most likely cause long-term issues," Dr. Victor Wong, medical director of Laser Clinics U.K explained in a recent Newsweek article. "The skin will also be more prone to damage from UV like hyperpigmentation and inflammatory disorders such as acne," he added.
Suffering from acne and acute breakouts? Check out this article about what your acne says about you!
So what can you do to achieve that flawless, #IWokeUpLikeDis looking makeup? Well, Dr. Wong has an answer for that as well. "Long-term use of medical-grade skincare products with active ingredients such as vitamin C, retinol, and glycolic acid can also improve the texture of the skin, which will ultimately lead to flawless makeup application."
If you're considering using lubricant as a new addition to your beauty routine, you may want to rethink your strategy. Though you'll get a nice, sexy, dewy glow, this TikTok hack may not be the most conducive for your skincare routine.
Photo Credit: Megan Madden/Refinery29 for Getty