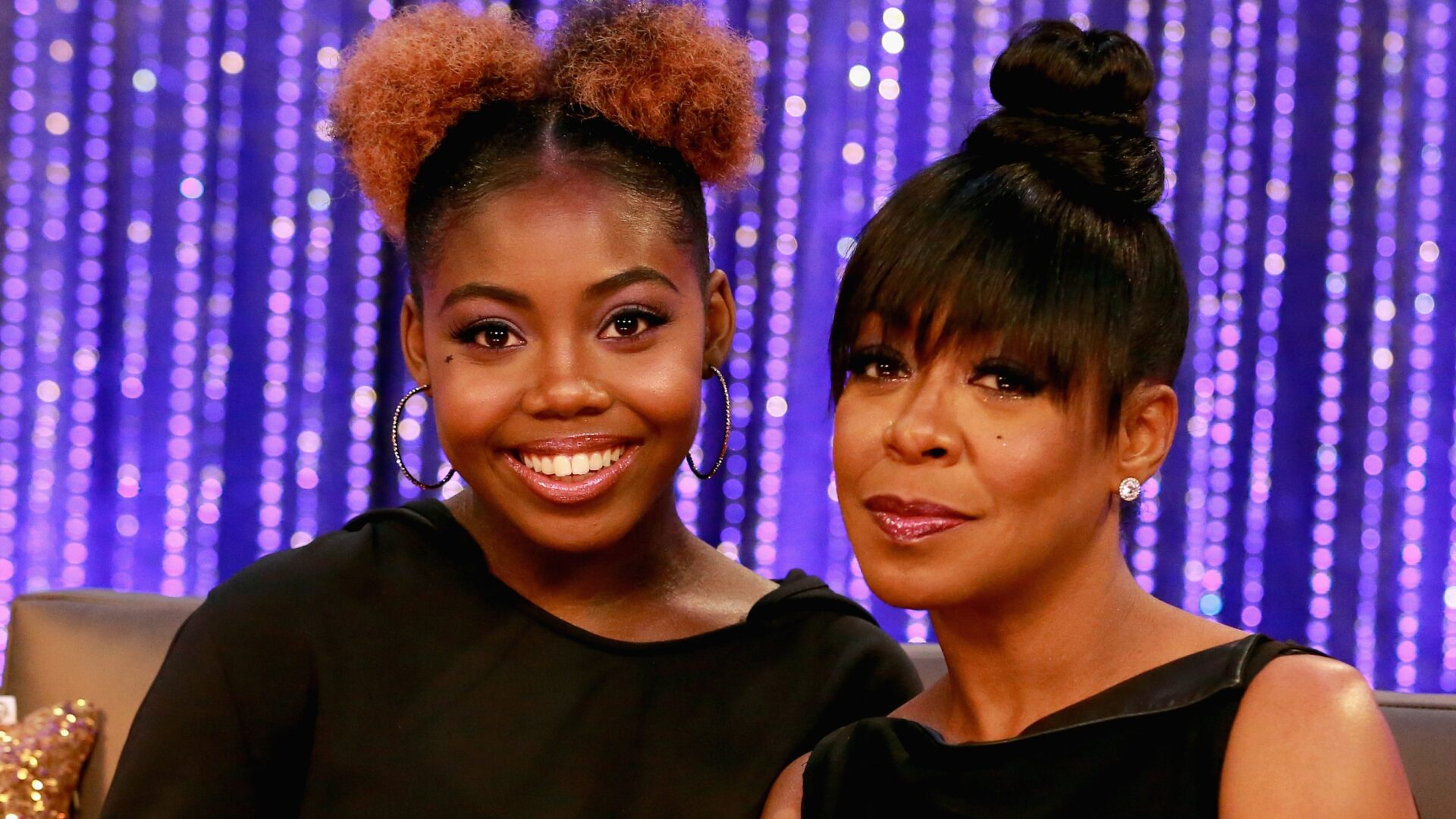 Tichina Arnold Was 'Fully Supportive' When Her Daughter Alijah Pursued Singing
The 'Martin' actress will serve as the host for the Paramount Music Showcase.
Written By Oyindamola Bamgbola
Despite having the talent, it can be difficult for people to break into the music industry. Thankfully, Paramount Media Networks and MTV Entertainment studios are breaking down barriers with their new initiative presented by Paramount Music, Creative, and Production teams in partnership with Paramount's Office of Global Inclusion.
Today, October 27, the first-ever Paramount Music Showcase will take place at New York City's Chelsea Music Hall featuring three emerging artists from underrepresented communities. These artists – Long Island-based artist Rellz, queer poly-disciplinary performance artist Synead, and Cajicá, Colombia-bred artist and producer Pardo – have been selected and spent weeks mentored by the top minds in the music business including the Director of Marketing at Roc Nation, Bianca Nicole Edwards, and will have the opportunity to showcase their talent.
Actress Tichina Arnold, best known for roles in Martin and Everybody Hates Chris, will serve as the first host of the showcase. When asked about her decision behind joining this initiative, Arnold told Girls United, "I was drawn to the idea of giving the unheard a voice and the opportunity for them to learn the business side of the music industry."
Music has always been a significant part of Arnold's life as she grew up singing in churches and performing in musical theater. Although she never pursued a professional music career, her love of music transferred to her daughter, Alijah Haggins, who dropped her first single "Ultimatum" this past summer.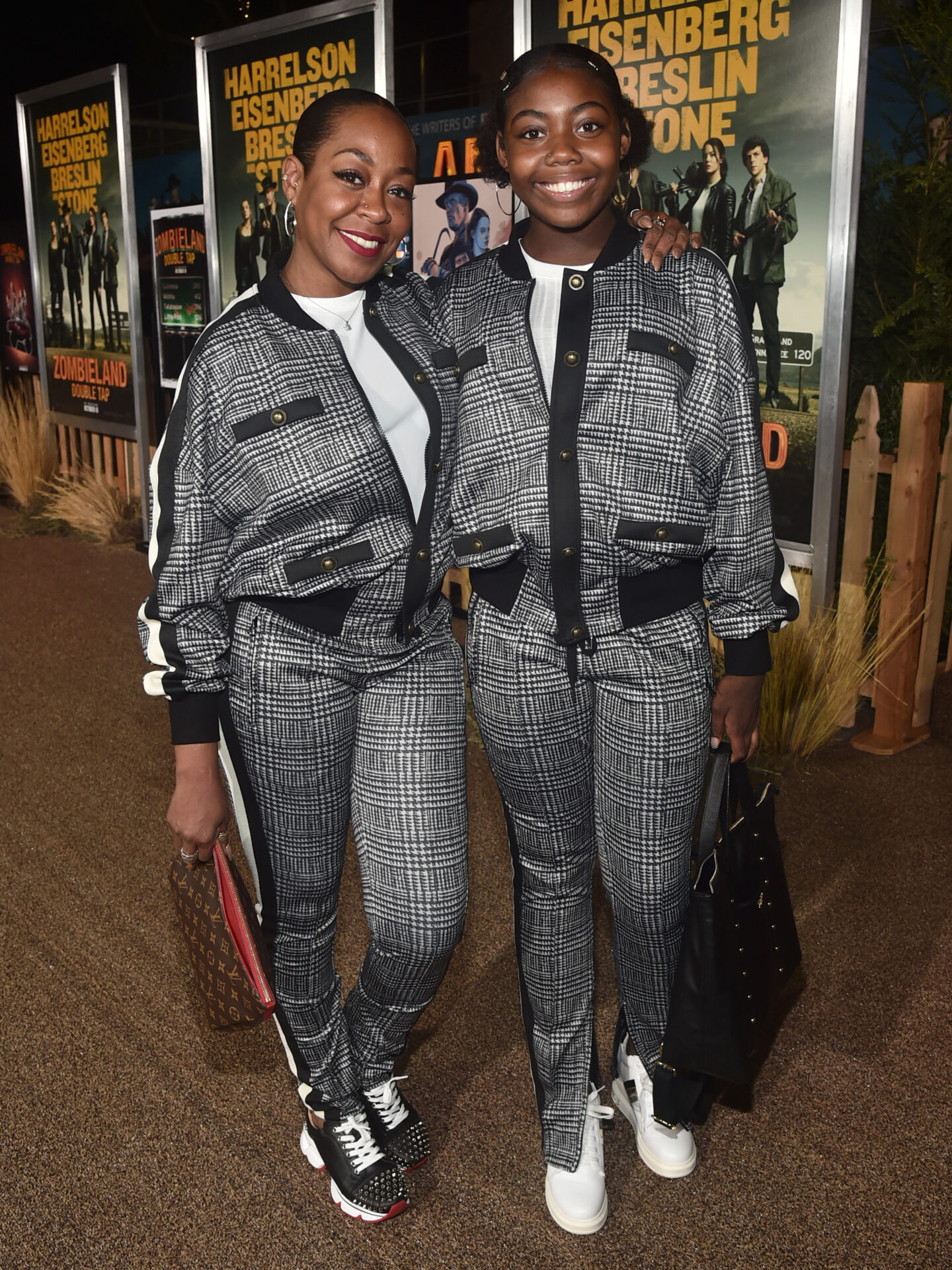 WESTWOOD, CALIFORNIA – OCTOBER 10: Tichina Arnold and Alijah Kai Haggins attend the premiere of Sony Pictures' "Zombieland Double Tap" at The Regency Village Theatre on October 10, 2019 in Westwood, California. (Photo by Alberto E. Rodriguez/Getty Images)
Haggins, who goes by her stage name Alijah Kai, started singing alongside her mom during car rides, and by the time she was thirteen, she knew she wanted to pursue music as a career. "I always wanted my daughter to sing because I loved singing, but there was never any pressure for her to pursue music, so when she decided to become a singer, I was fully supportive and got a team for her," Arnold added.
Speaking on the advice she would give to young artists like her daughter, Arnold said they have to love music because it's that love that will get them through difficult moments in their careers. The former One on One actress said, "This industry isn't just about knowing how to sing, you also have to understand the business and build your brand." While young artists tend not to know much about the industry in the beginning of their careers, Arnold continued to express how initiatives such as today's partnership with MTV Entertainment's showcase are paramount to becoming an artist. See what we did there?
In addition to hosting the showcase, Arnold checked off another career accomplishment by directing her first short film for Breast Cancer Awareness this month titled Oh Baby Baby, which premiered on BET Plus on October 8. Recounting her experience, Arnold noted, "This was a subject matter that was very important to me, and I wanted to tell these women's stories authentically and shed light on how cancer affects Black women." Directing isn't a one-and-done project for Arnold, as she hinted at her hopes to direct a comedy special up next.
During her long tenure in the business, women such as Gladys Knight, Nell Carter, and Lily Tomlin have served as a blueprint and inspired Arnold to create meaningful stories and evoke emotions in audiences. "For me, the most important part is that I just move people to feel anything. Just to laugh, cry, whatever you need to get it out – I'm after the truth," says Arnold.
About The Author: Oyindamola Bamgbola is a Nigerian-born freelance writer whose work has been featured in Byrdie, Shondaland, Blavity, and Medium. She is passionate about pop culture, beauty, and entertainment. You can find her on Twitter and Instagram.
Featured Image: LAS VEGAS, NV – NOVEMBER 17: Alijah Kai Haggins (L) and Tichina Arnold attend the Post Show for the 2018 Soul Train Awards, presented by BET, at the Orleans Arena on November 17, 2018 in Las Vegas, Nevada. (Photo by Leon Bennett/Getty Images for BET)