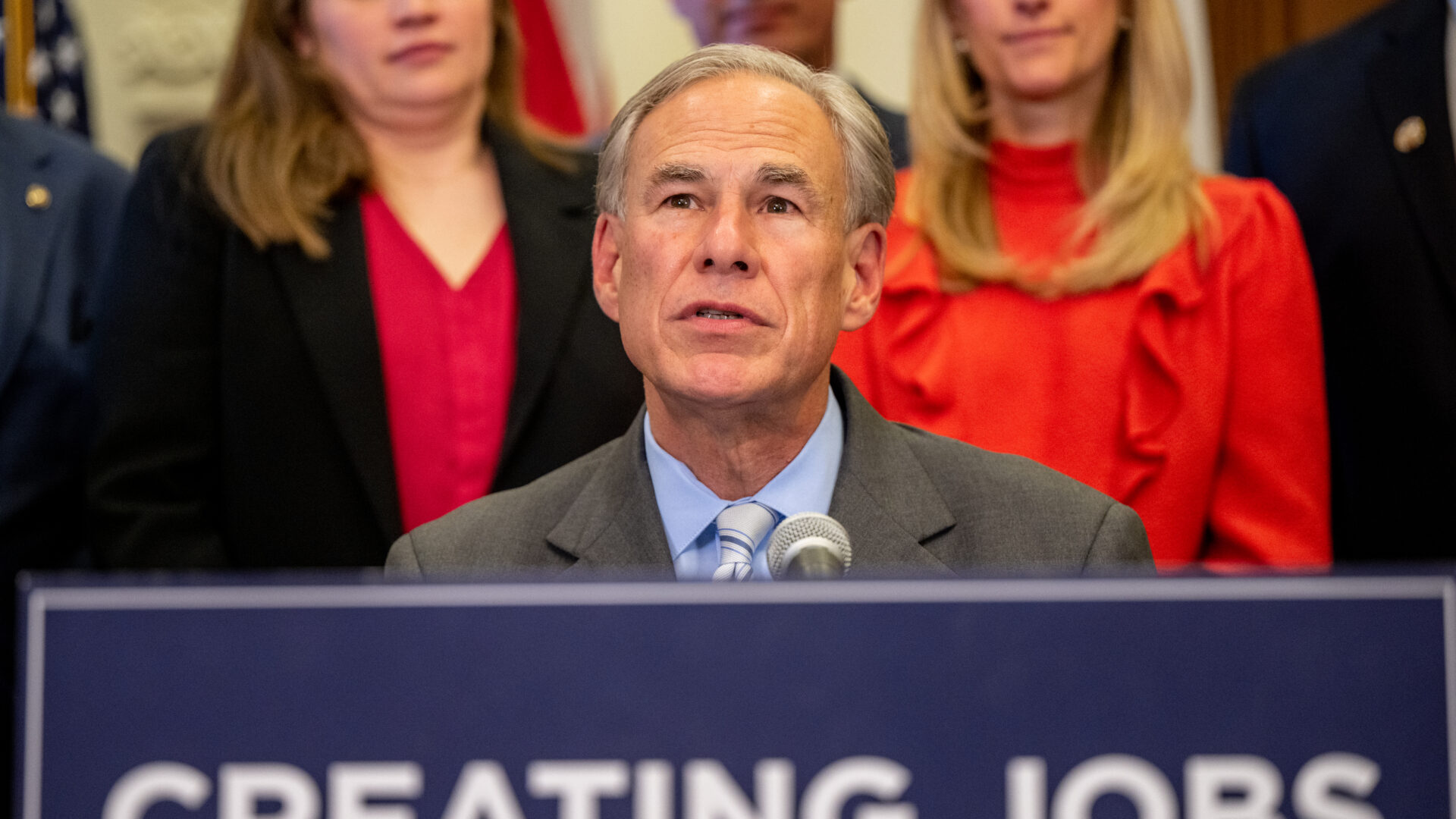 Here's What You Should Know About Texas' Latest Problematic Bills
The government has a right wing shift
Since Donald Trump's term, society has begun seeing a shift in the right-wing movement. Though citizens felt his presence across the states, Texas seemed to feel his impact the most. 
"The things that [Trump] stands for — the white nationalism, the anti-LGBT [sentiment], the just flat-out racism, just the absolute meanness — that's what the Republican Party has been in Texas for quite some time," Gilberto Hinojosa, the state Democratic Party chair told the Texas Tribune.
Texas Republicans started enabling and embracing the former president's actions, leading to a problematic aftermath that still puts people in danger. The state is becoming a trending topic for quite some time after recent reports of the problematic bill and policy implementations.
The safety risk on minority voices is at an all-time high regarding how lawmakers are heading as they continue to project their dated and conservative thoughts on Texans.
From LGBTQIA+ to educational rights at stake, Texan activists decided to take a stand against discrimination. Though there are several efforts to create change in Texas, many people don't know how dangerous the new policy implementations are for the future.
LGBTQIA+ Restrictions
There has been a constant attack on LGBTQ+ Texans as lawmakers continue to silence their voices and create a dangerous environment. Recently Senator Byran Hughs introduced a new bill where drag performers would receive a $10,000 penalty on business owners hosting a "sexually oriented performance" with anyone younger than 18 present. The new bill includes harmful verbiage that targets drag queens and trans people and accuses them of negatively influencing children and creating a toxic environment.
In addition, House Bill 112 would also criminalize gender-affirming health care, and legislation would ban healthcare providers from offering various gender-affirming procedures and treatments for children, including puberty blockers and testosterone or estrogen doses.
According to a January report from the Trevor Project, a national LGBTQ youth suicide-prevention organization, 71% of LGBTQ youth said debates over bills affecting how they live negatively impact their mental health — and 86% of transgender youth reported negative mental health repercussions from such legislation.
Policing Bodies With Abortion Laws
The battle against Congress and abortion laws have been a nightmare for citizens, especially in Texas, as legislators passed the bill in May 2021, and it became effective in September 2021.
According to CBS, the measure allows private citizens to bring civil lawsuits against anyone who provides an abortion after six weeks or helps a woman access the procedure, such as a friend who drives a woman to obtain an abortion or clinic staff. 85% of women receive abortions in Texas after being pregnant for six weeks, and Senate Bill Eight wants to ban the majority of abortions immediately. 
Education
The education system and the Republican Party have been in a never-ending battle regarding censoring student rights. Governor Greg Abbott recently created the 1863 Project to challenge Nikole Hannah Jones' "1619 Project."
Abbott was highly vocal about critical race theory being taught in schools and signed the bill to limit teaching. Critical race theory is an educational term that studies the intersectionality between race and racism and how it affects the United States.
Government officials like Abbott and Donald Trump have made it their mission to ban federal employees from training those on critical race theory and white privilege, labeling it as propaganda.
Border Patrol
Since former President Donald Trump entered his term in office, the conversation around immigration has turned for the worst. The government constantly targets immigrants, and Texas continues to push that agenda. House Bill 20, proposes creating traveling police units consisting of "law-abiding citizens" – raising the number of armed officers confronting those at the border.
The bills are expected to pass the Republican-controlled Legislature. As the bill continues to develop, it could test the boundaries for states implementing immigration rules, which the Constitution assigns to the federal government.
About Kenyatta: Clark Atlanta University and Medill School alumna Kenyatta Victoria is the Girls United writer covering everything from news, pop culture, lifestyle, and investigative stories. When not reporting, she's diving deep into her curated playlists or binging her favorite comfort shows.