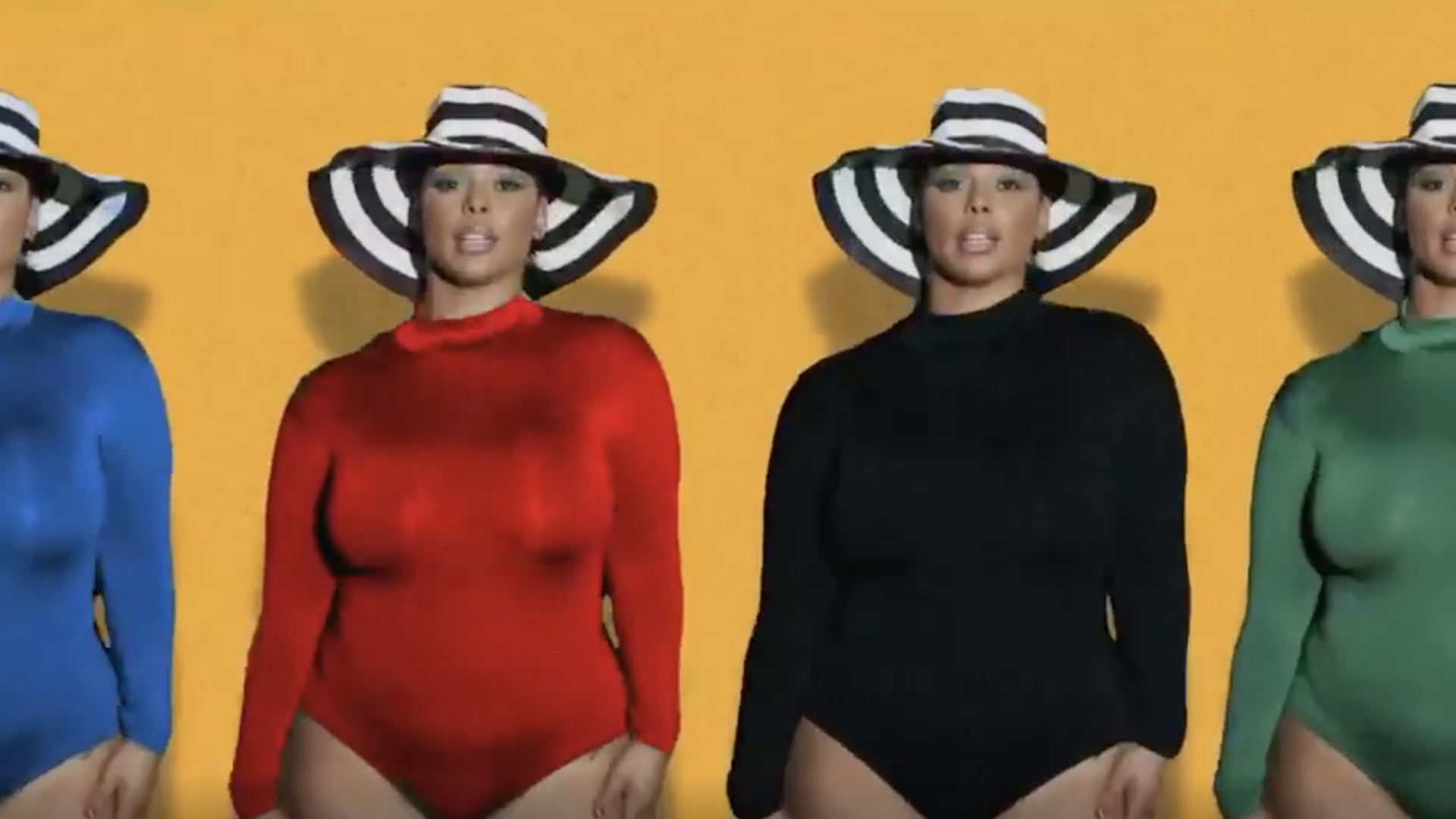 Model Tabria Majors Breaks The Internet With 10-Minute Tribute To Beyoncé
She included nods to iconic music videos like "Crazy in Love," "Deja Vu," "Countdown" and "Partition."
What better way to show your appreciation for Beyoncé than to recreate several of her music videos in her honor? Tabria Majors did just that with "Beylloween," the ultimate ode to the 'Black Is King' starlet. Complete with a series of perfect costumes, intricate dance routines and dazzling sets, the production is one of the contenders for the best Halloween flex ever. She included nods to iconic music videos like "Crazy in Love," "Deja Vu," "Countdown," "Partition" and more.
Majors is a model, who many recognize from her work with Fashion Nova. She most recently participated in Rihanna's Savage X Fenty Vol. 2 show and also released a line of swimsuits last summer with Fashion To Figure. Additionally, Majors has been featured in Sports Illustrated.
She first teased "Beylloween" on Instagram on October 29, noting that the full release would be available the next day. In the caption of the official post, she wrote "I know y'all are over me lol but 'Beylloween' is finally here! I wanted to do something different this year for Halloween and pay tribute to someone that I admire and respect so much—BEYONCE!"
The model also spoke on how difficult it was to bring the full project together, but was sure to emphasize how much fun she had. "This project was incredibly stressful to make but so much fun! I am NOT a dancer by any means—my friends always clown me for it lolll But I wanted to apply Beyoncé's infamous work ethic to this project and see how far I could push myself." Kudos to you sis, because you definitely slayed!
The clip was shot by Matt Alvez and choreography was handled by Kany Diabaté, who worked on a few of the videos from 'Black Is King.'
Watch "Beylloween" here.
Photo credit: Tabria Majors