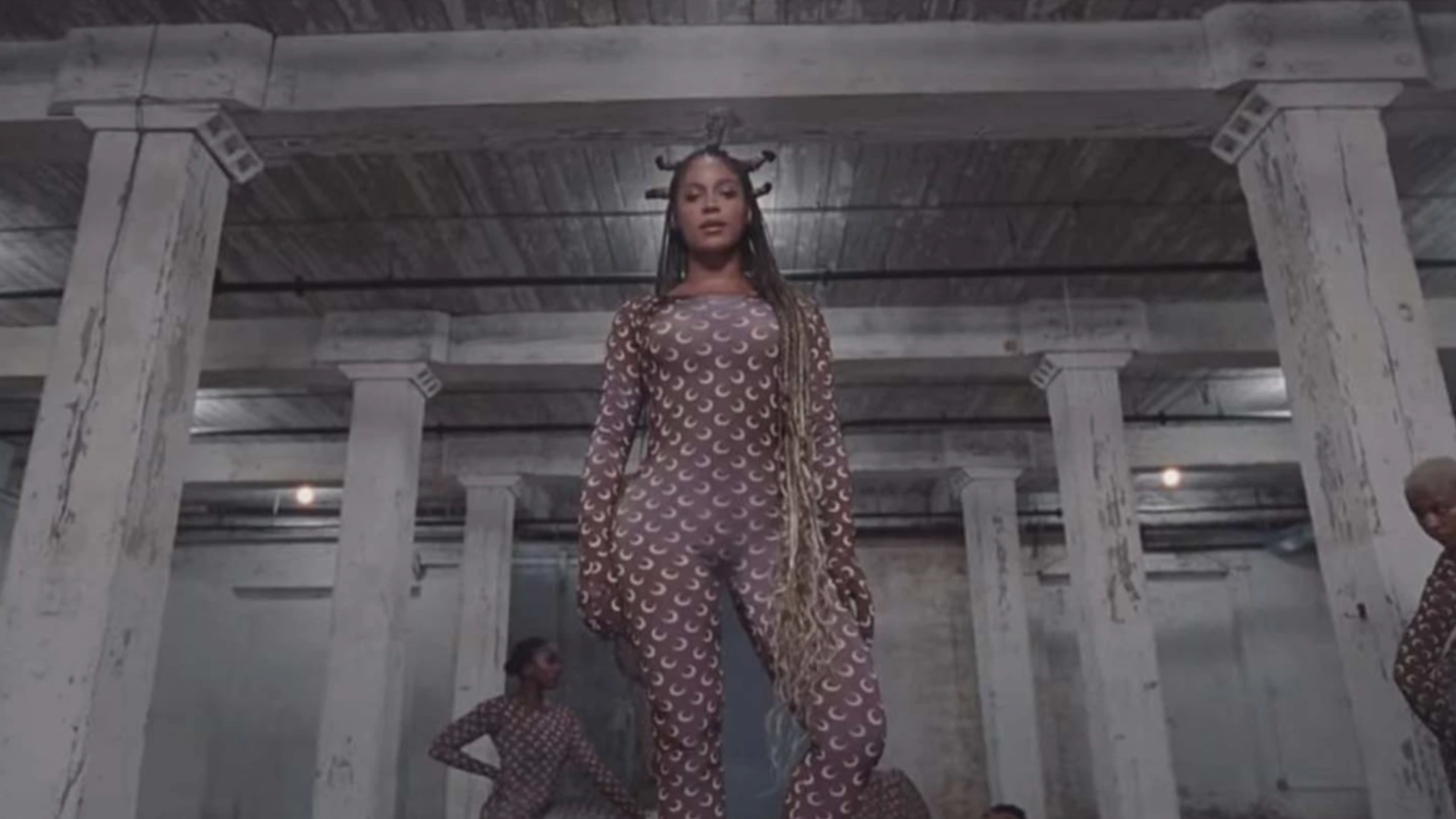 Marine Serre Is The French Fashion Brand Celebs Are Loving Right Now
Beyoncé wore the brand's catsuit in the "Already" music video.
Last night, Beyoncé shared 'Black is King,' her new visual album and a self-described "labor of love." The iconic singer also gave us the standalone video for her track "Alright," and wore French fashion brand Marine Serre in one of the scenes.
If you've been keeping an eye on Queen Bey's style, you'll know that she stepped out in the instantly recognizable brand a little over a year ago. She wore Marine Serre's black catsuit with red crescent moons to an NBA Playoffs game in Houston, Texas.
A number of Black stars and influencers have been spotted in the Parisian threads this year, including both of the City Girls, Nick Coutsier, and Coley Ru.
Marine Serre is intentional about her designs and is wholly divested in becoming a superstar—even though it's clear that she's on her way. "I never dreamed of being a star, like the designers of the 1990s," she said in a 2018 interview with British Vogue. "Even when I began, I didn't start because it was a dream, it was always about the garment."
Check out more of Marine Serre's unique designs here. Watch the video for "Alright" below.
Photo credit: Disney