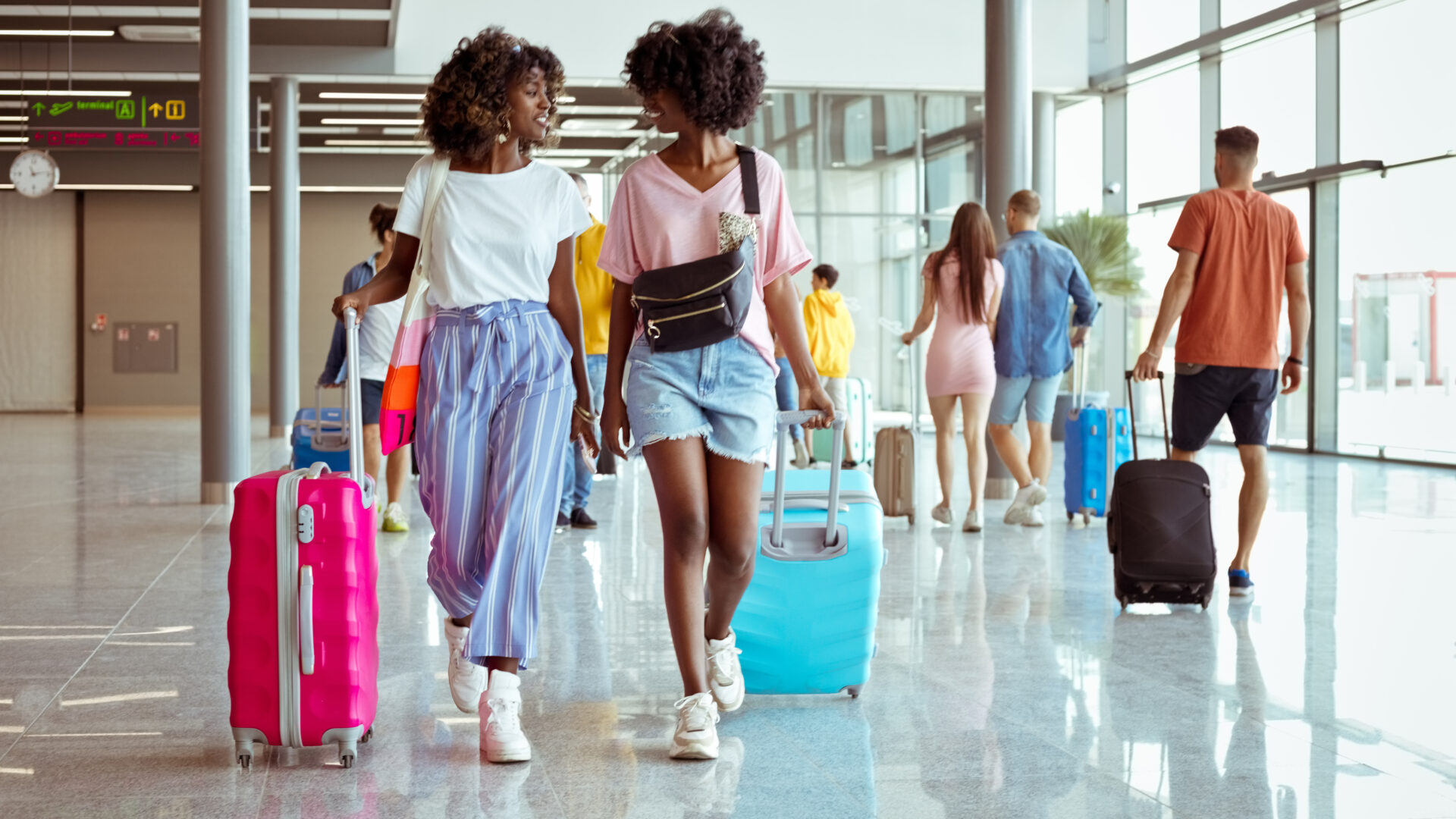 Get Ready For Summer Vacay With These Traveling Essentials
Walk through TSA with ease.
Spring break was a test drive compared to all the traveling during summer vacation. Whether you'll be a jet setter, road tripper, or cruising around the islands, you'll always need a few essentials to make your trips smoother.
Make sure your skincare is intact with the Cadence Six, or enjoy the entertainment on your flight with your Bluetooth headphones. Whether you have red eyes or prime time, shop for these must-haves to prepare for the fun.
Shein Clear Toiletry Bag, $6
Instead of scrambling for plastic bags to put your worn clothes in, keep your dirty laundry away from clean fits with Shein's Clear Toiletry Bag. Available in cute pastel colors, this reusable bag will fit perfectly in your suitcase without taking up space and can be easier to throw in your laundry basket.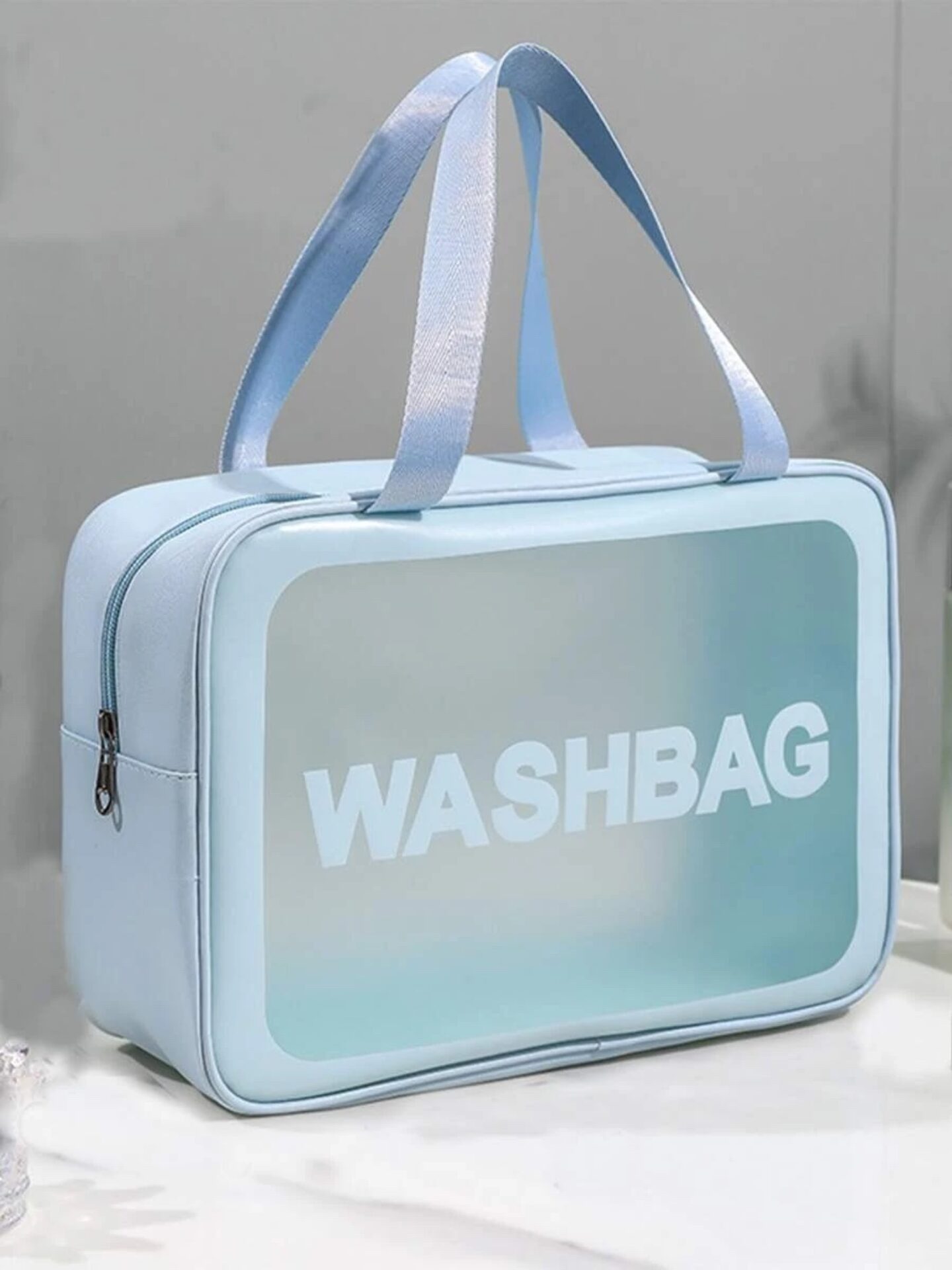 Nafeeko Collapsible Water Bottle, $14
Although you can't bring water to the airport, you can get a bottle. This collapsible design will fit on your keychain, purse, or backpack, which is convenient. Outside of traveling, this is a must for the outdoors lover.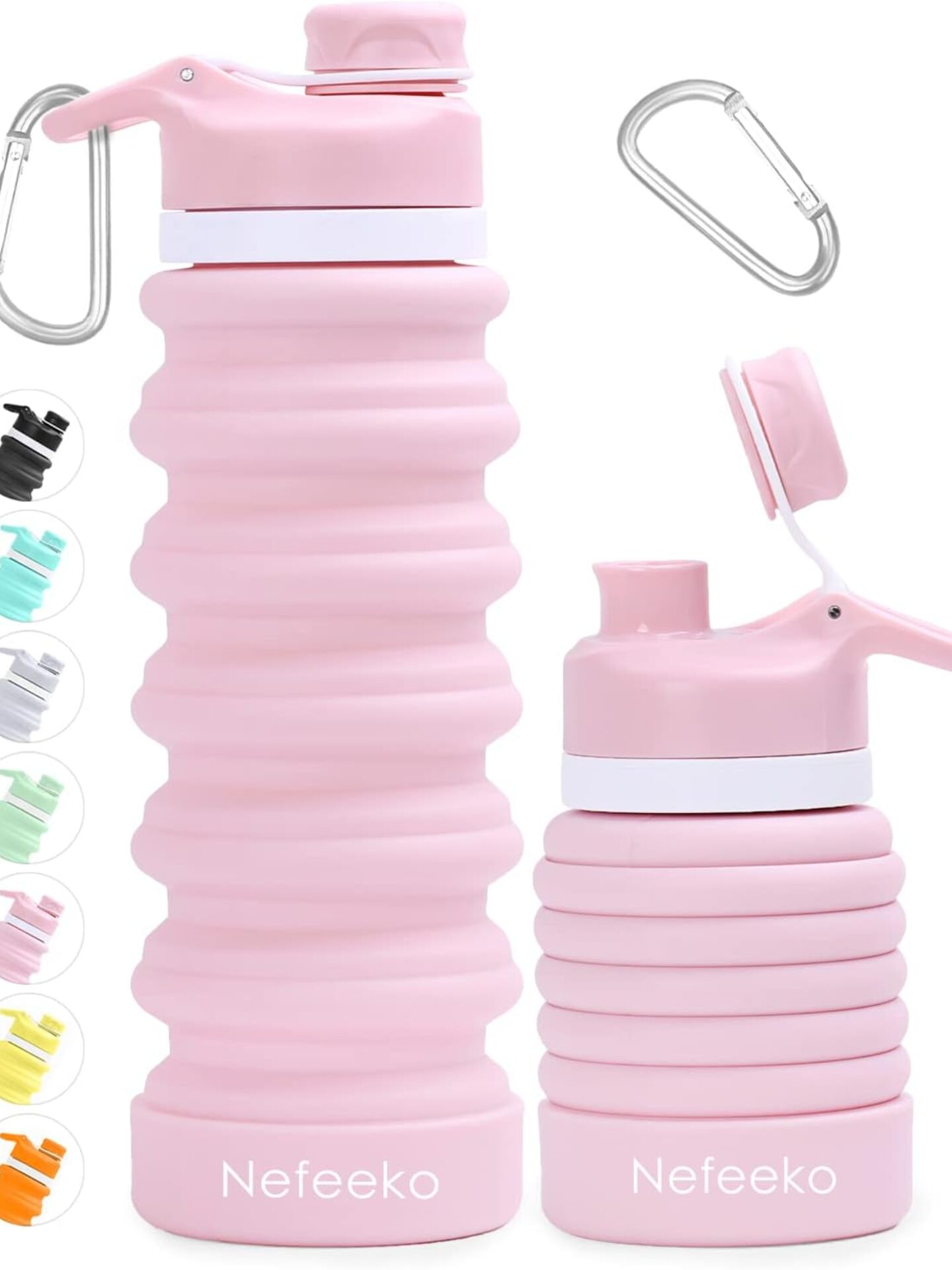 Avitoro 8 PCS Travel Packing Cubes, $19
Only some people are excellent packers or enjoy packing, but travel packs can make it better. Equipped with eight pieces in various sizes, Avitoro's packing cubes will bring organization to your suitcase and even allow more room for backup fits.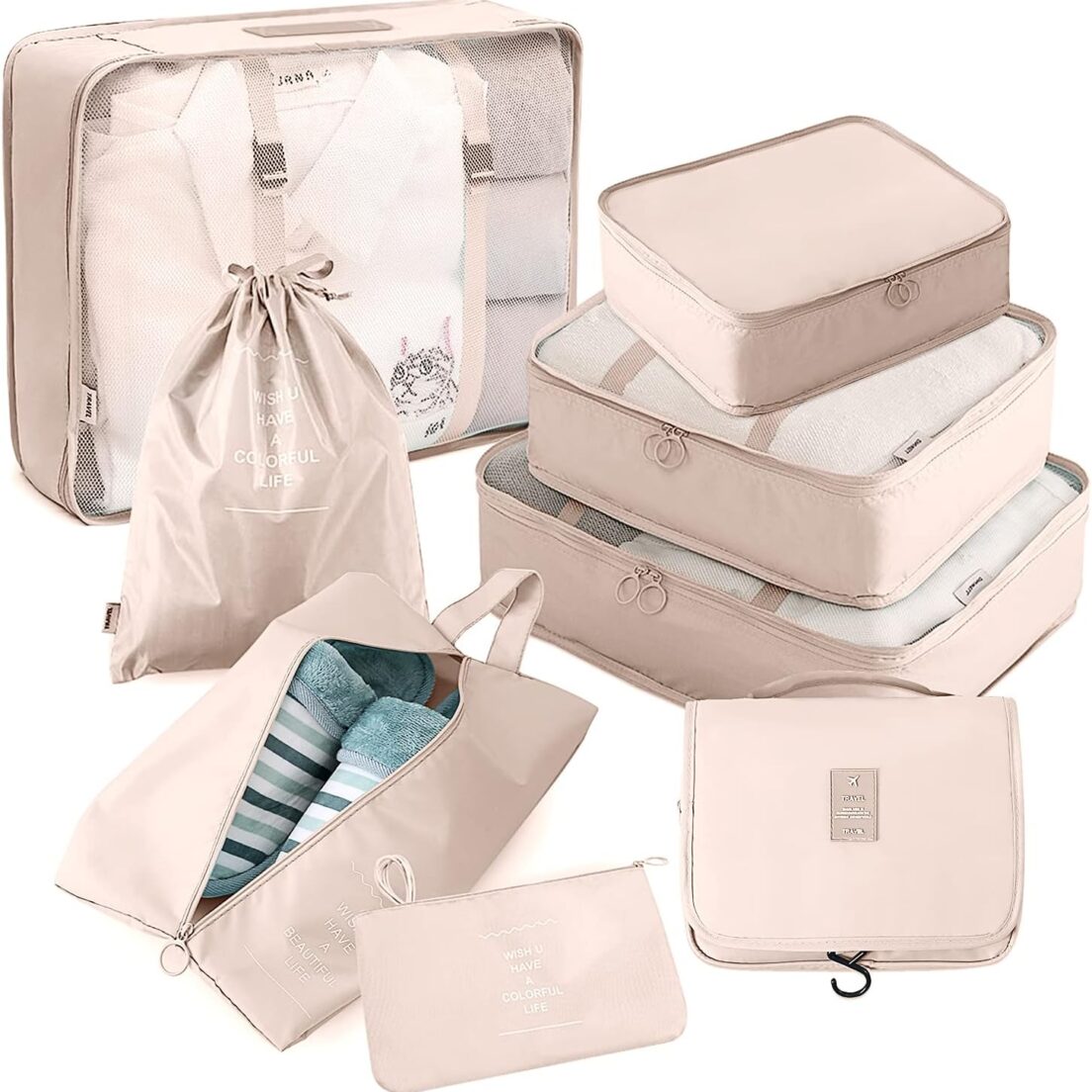 UGREEN Bluetooth 5.0 Transmitter, $24
Bluetooth headphones may have taken over society, but they have yet to reach the planes. For those who live at the airport, snagging a transmitter that'll connect your earphones to the entertainment during your flight may be beneficial. This also works anywhere an auxiliary plug is available.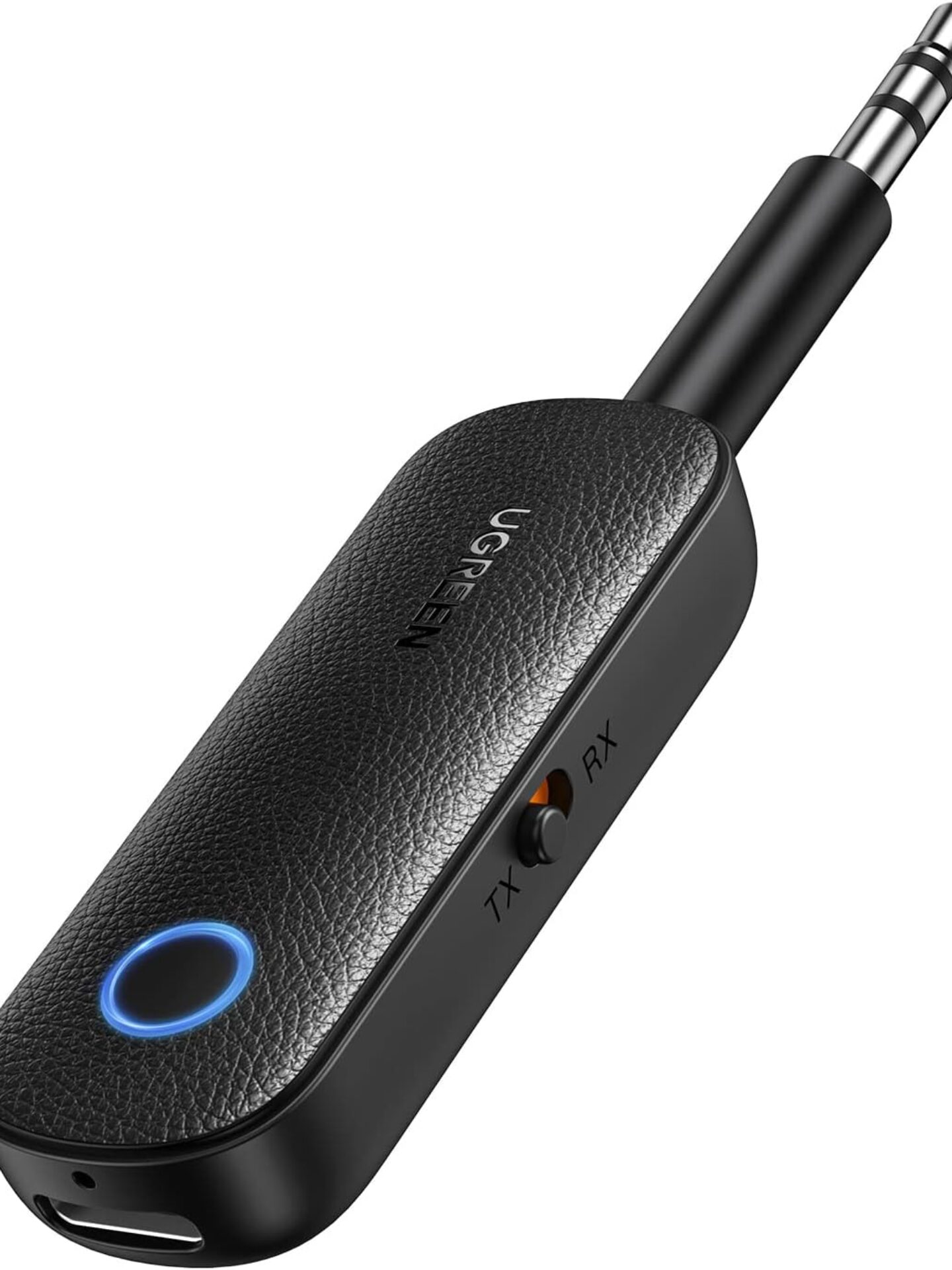 Cadence Build Your 6, $76
We've all caught up with our beauty products at TSA, or something spilled when we finally reach our destination. Don't ruin your luggage and outfits, and get Cadence. The build your 6 are sturdy, customizable capsules filled with skincare, makeup, and jewelry. Plus, they're magnetic, so they'll all stick together.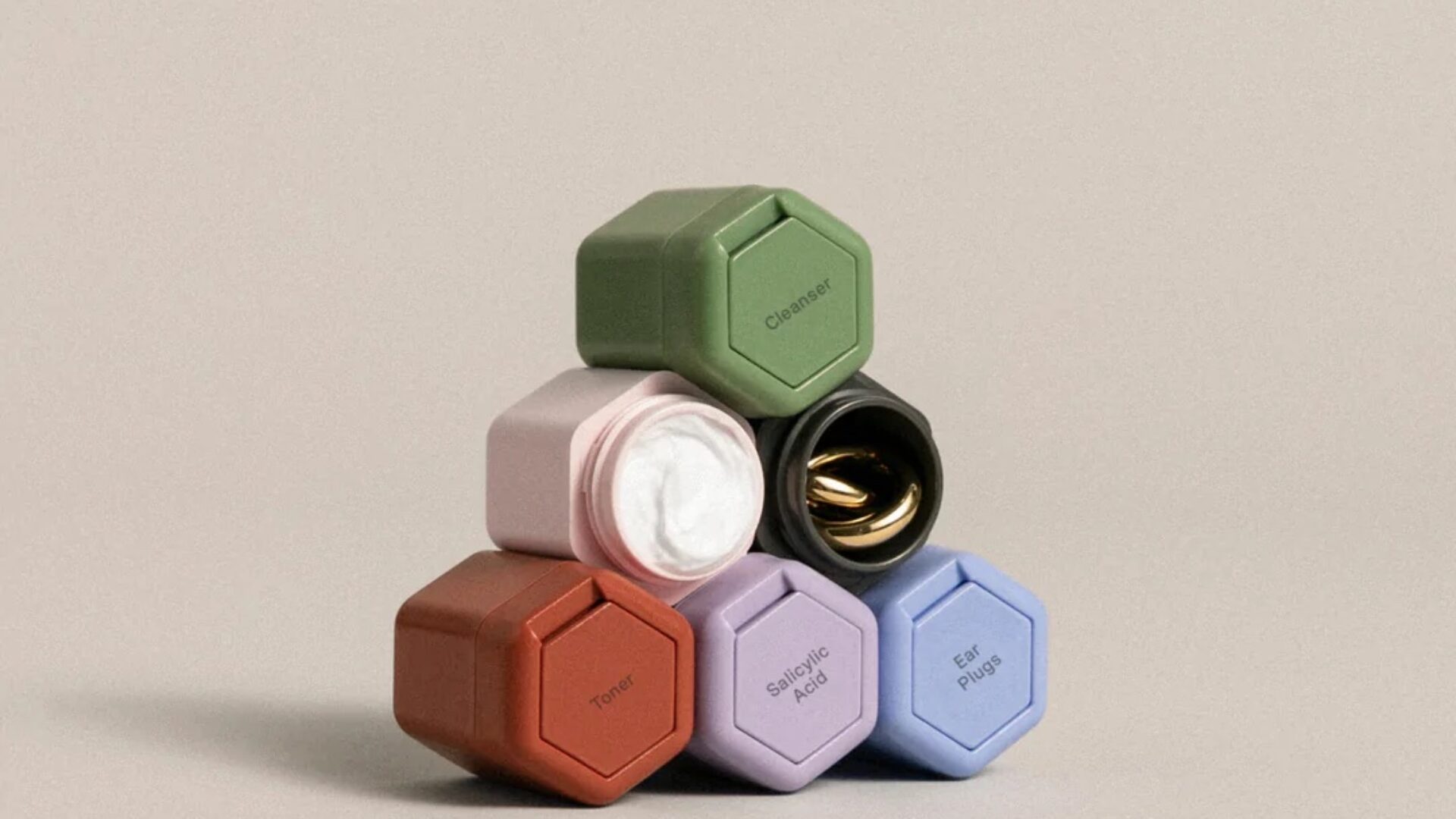 Herschel Heritage Hardshell Medium Luggage, $300
The number one travel essential is luggage. The Hardshell Herschel Heritage suitcase makes maneuvering through the airport a breeze. With loads of space for your needs, a solid case to avoid damage and 360 wheels to twist and turn to your gate, this is perfect for those who are always on the go.