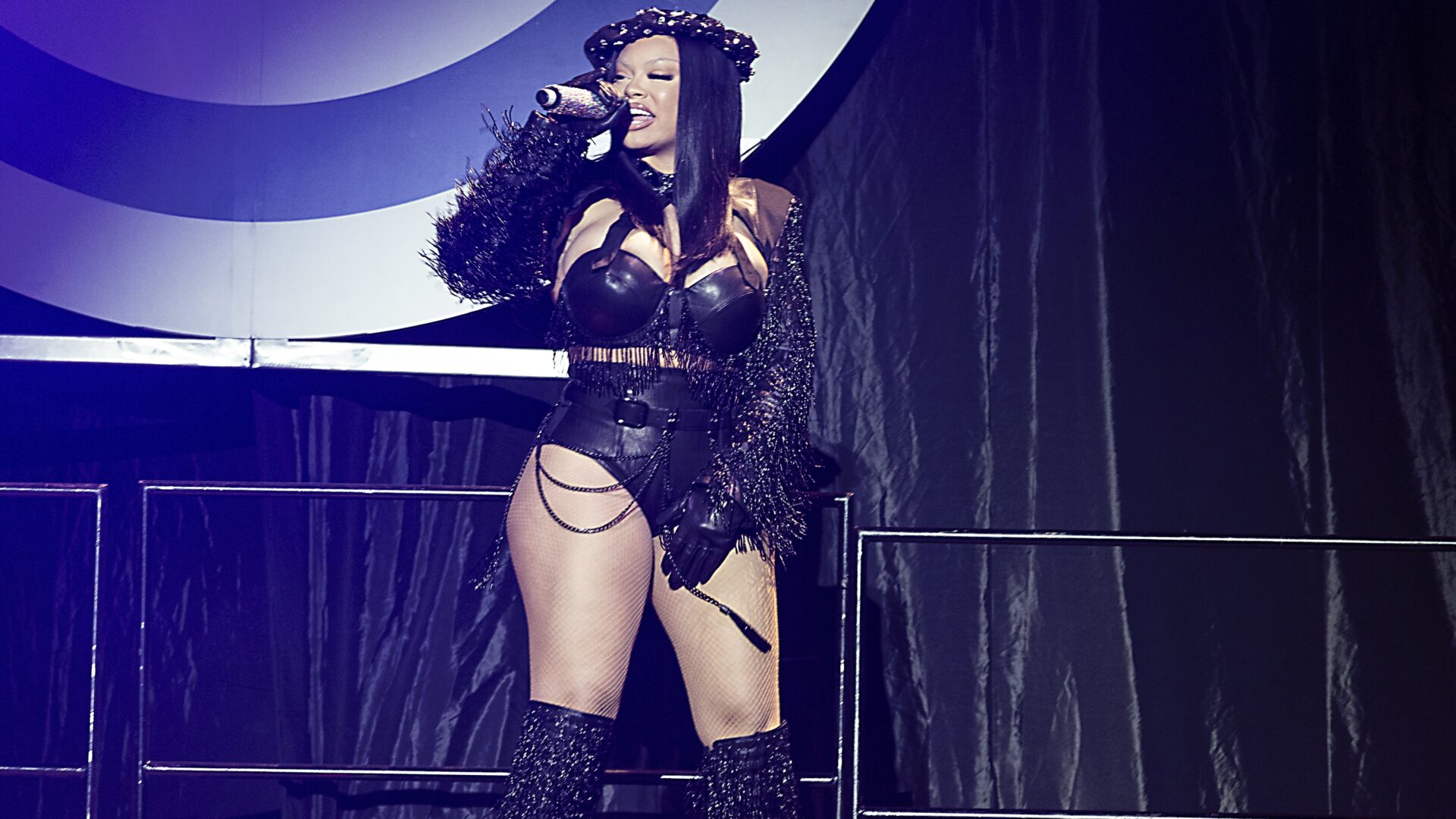 Stacey Abrams Joins Latto On Stage To Advocate For Abortion Rights
Abrams is currently running for Democratic governor in Georgia.
Stacey Abrams is branching out to artists as part of her campaign for Georgia's gubernatorial seat. On October 22, she appeared on stage as Latto performed the opening set for Lizzo's The Special Tour in Atlanta, Georgia.
The Democratic governor candidate stepped on stage while holding a sign that read "My Body, My Choice," while Latto performed her single "Pussy." The song was written by the 23-year-old rapper in response to the overturning of Roe v. Wade and as a statement about reproductive rights.
Abrams addressed the crowd with a message about the upcoming midterm election and the importance of reproductive justice. "I'm not going to interrupt your fun. I just want to remind you if you believe 'It's my body, my choice,' I need your vote. You gotta show up. This is our time. This is our choice, and this is our year. I need your big energy! Let's get it done," she said as the audience cheered.
Recently, Latto has used her platform to shed light on the importance of reproductive rights. In July, she partnered with Planned Parenthood to support abortion rights following the overturning of Roe v. Wade. 
"Thank you for sharing your stage with me Latto," Stacey Abrams wrote on Instagram. "Time to vote and protect a woman's right to choose," she added before linking her campaign website.
This year's midterm elections hold significant importance when it comes to reproductive rights. "This fall, you must elect more senators and representatives who will codify a woman's right to choose into federal law once again," President Joe Biden said in a June 24 address, as reported by CNN. "This fall, Roe is on the ballot. Personal freedoms are on the ballot. The right to privacy, liberty, equality — they're all on the ballot. Until then, I will do all in my power to protect a woman's right in states where they will face the consequences of today's decision," he added.
The 2022 midterm elections will be on November 8. Watch Stacey Abrams on stage during the The Special Tour above and watch Latto's official "Pussy" video below:
About Kyra: Kyra Alessandrini is a news writer at Girls United and a freelance journalist. Her work has appeared in publications such as Time, The Hollywood Reporter, InStyle, and Elle. Born in New York and raised in Paris, France, she is passionate about culture, street photography, and travel.
Photo Credit: CHARLOTTE, NORTH CAROLINA – OCTOBER 20: Latto performs at Spectrum Center on October 20, 2022 in Charlotte, North Carolina. (Photo by Jeff Hahne/Getty Images)