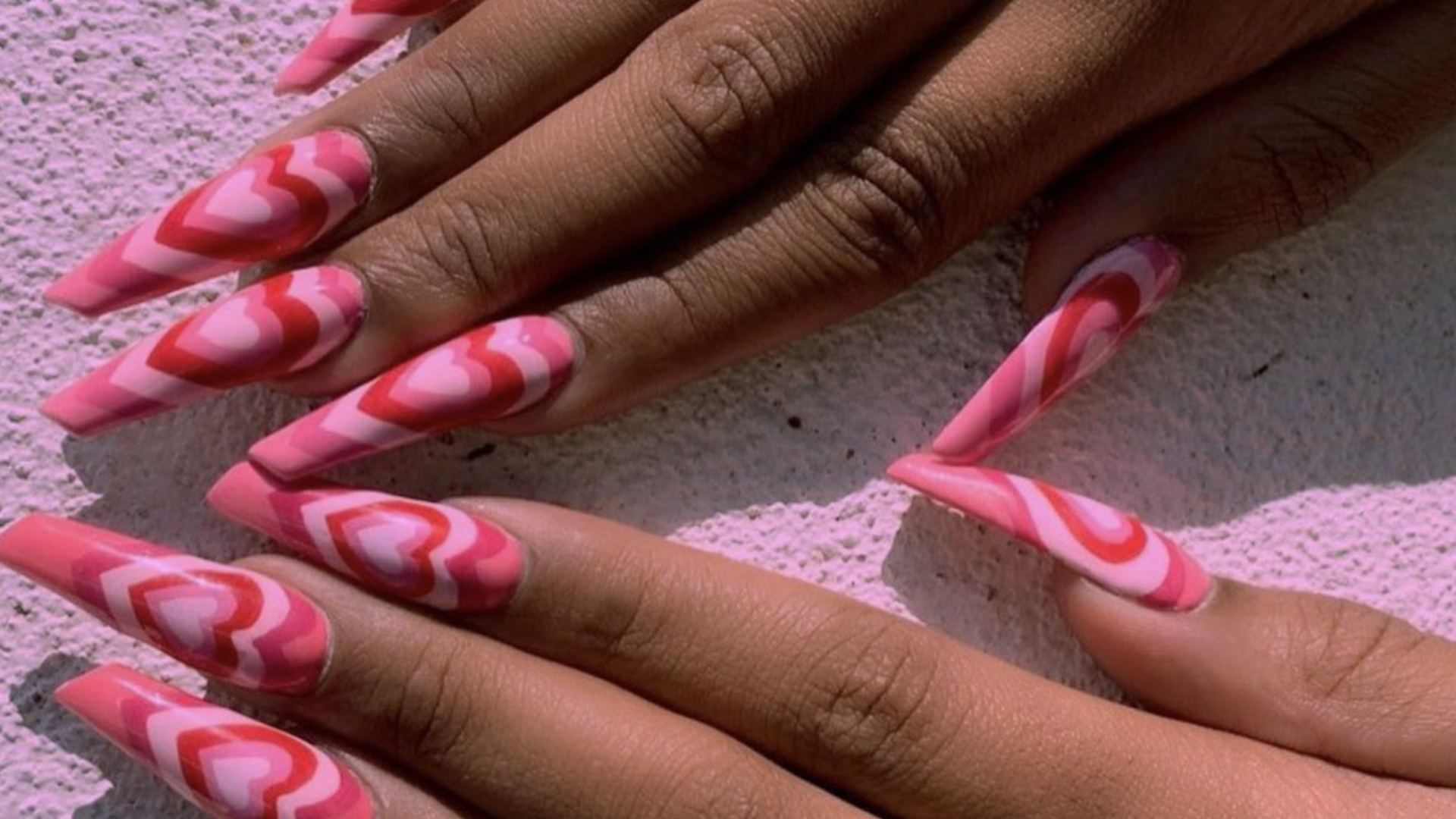 Update Your Mood Board With These Spring-Inspired Nails
The seasons are changing, so it's time for some fun
We survived the winter months, and now it's time for our spring reward. When the seasons change, that means we have permission to have a full transformation from head to toe, but in this case, we're all about the nails. 
There's no better feeling than heading to the salon for a fresh set of nails to welcome in the spring vibes. From monochromatic sets to classic floral patterns, we're here to share some of our top picks for your nail inspiration this spring season.
Soft Girl Florals
Sorry Miranda Priestly, but florals in the spring are groundbreaking, especially on the hands. You know the seasons are changing when the girls pop out with their floral nails embodying the soft girl essence.
Pastels Galore
Pastels and spring are synonymous with each other due to the theme of new beginnings, so it's okay to ditch the old and welcome new colors, beginnings and eras into your life with a pretty pastel to match.
The Brighter The Better
For the girls who wear dark-colored nails all year round it's time to switch it up and come to the bright side. Springtime is all about embracing the exciting and festive colors and being open to experimenting.
The Yassified French Tips
Nothing says spring like the classic french tip, whether you're going to prom, graduation or spring break, you can never go wrong with an elevated french tip set.
Retro Y2K
There's nothing wrong with being fun with your nails when the sun comes out, and having graphic y2k inspired nails will help bring your ensembles together.
About Kenyatta: Clark Atlanta University and Medill School alumna Kenyatta Victoria is the Girls United writer covering everything from news, pop culture, lifestyle, and investigative stories. When not reporting, she's diving deep into her curated playlists or binging her favorite comfort shows.