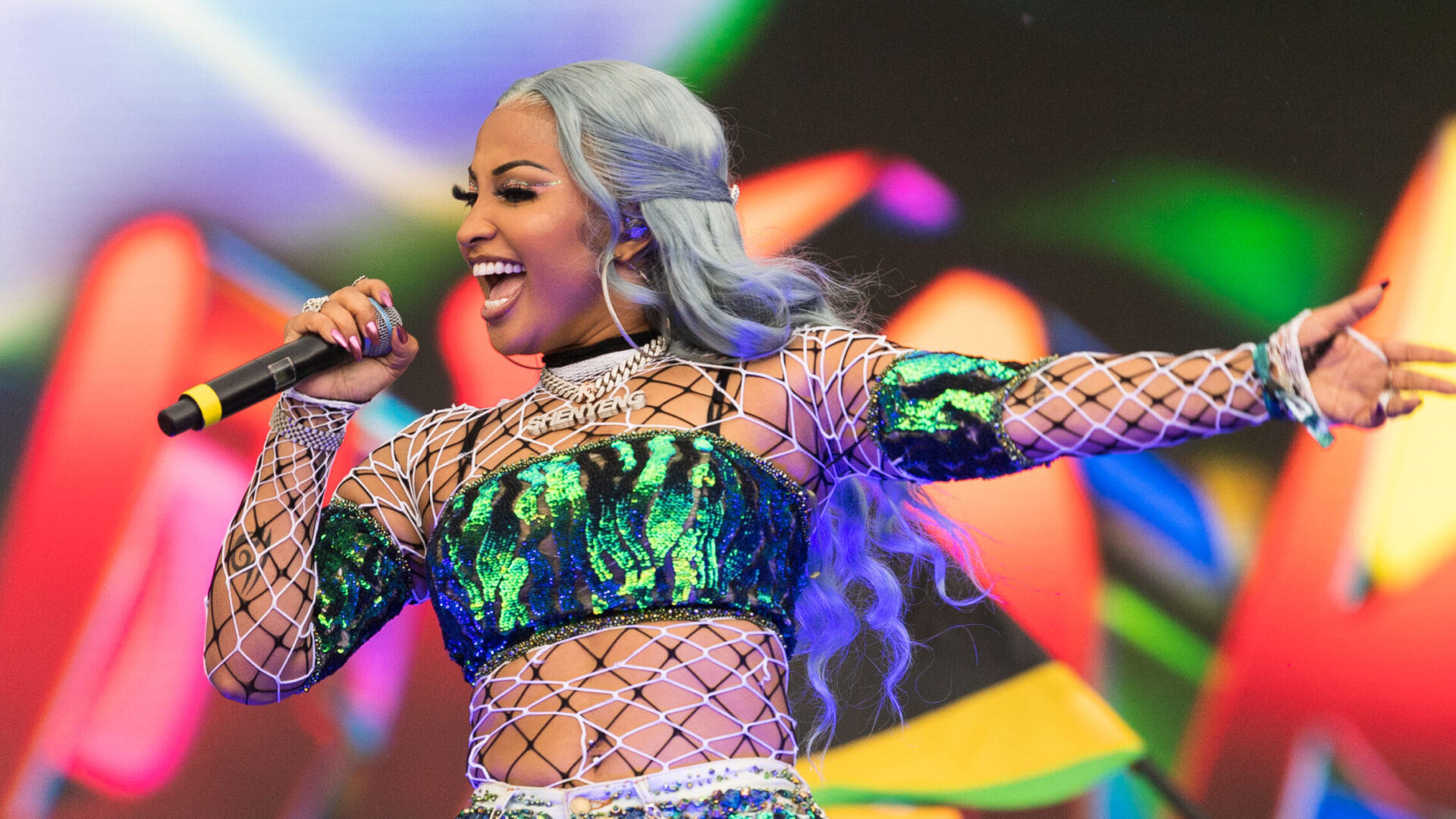 Shenseea Kicks Off 2022 With New "Dolly" Visuals And Single
The single is released via Romeich Entertainment
Courtesy of Romeich Entertainment, Jamaican star Shenseea has officially released her first single and music video during the first weekend of the new year. Serving body and that feel-good fusion of dancehall, R&B, and hip-hop, Shenseea dropped "Dolly" as a testament to self-love, confidence, and busting down insecurities and negative talk about body shaming.
"Dolly keep it cute, dolly attitude
Dolly name nah call 'pon every yute
Nuh mix up, mi nuh friendly, suh move
Nuh mon or gyal cyaan get mi fi use."
In the accompanying music video, "Dolly" features Shenseea as a life-size Barbie doll, which some believe is paying homage to fellow Caribbean rhymer Nicki Minaj. The video also features cameos from industry peers such as Prettii Prettii, TC, and Moyann. Throughout 2021, Shenseea proved that she was here to stay and she is truly "Blessed." From her countless freestyles, her performance at this year's Hot 97 Summer Jam, and her appearance on Kanye West's DONDA, Shenseea has proved that she is here to stay.
"My music is definitely energetic," she said of her sound to E! News. "It speaks truth because I normally try to write about what I'm going through or somebody else is going through. Because I like to write music that people can relate to. When they hear it, they feel like I'm talking to them."
Premiering on January 2, 2022, Shenseea's "Dolly" has already amassed over 738,000 views on YouTube.
Shenseea was also recently featured in Pandora x DJ Khaled's "What's Next" campaign, which highlighted her as an artist to watch. "This is why I love Pandora because I discovered you on Pandora," DJ Khaled told Shenseea, which made her smile from ear to ear. "I love Caribbean [music], I love dancehall, I love reggae," DJ Khaled continued during the #JustPressPlay advertisement.
Speaking of pressing play, go ahead and do so on Shenseea's "Dolly" music video below.
Photo Credit: Shenseea "Dolly" Official Music Video