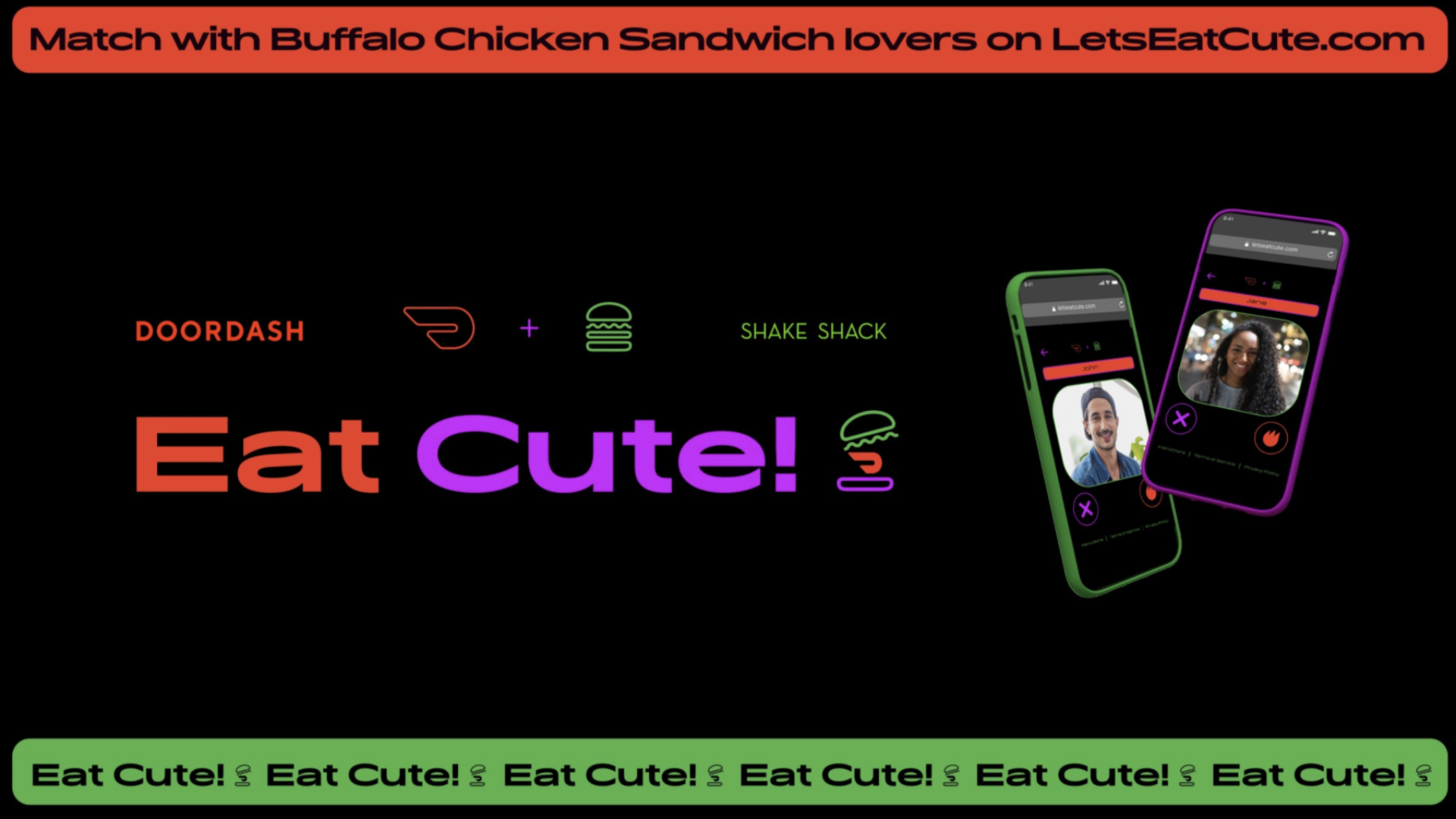 Shake Shack And DoorDash Are Partnering To Create A Spicy Dating App
It's for a limited time only, lovebirds.
You know what can take any Netflix and chill session to the next level? Food.
Thankfully, DoorDash and Shake Shack are here to help, and just in time for Valentine's Day, too.
On February 3, the delivery service and restaurant rolled out "Eat Cute," a temporary dating app created to promote Shake Shack's new Buffalo Chicken Sandwich. Matching with a compatible person (you plug in your spice level during the profile creation process) will grant you both a promotional code for a free sandwich. Potential love and chicken? What more could you want?
Read about how you can order Girl Scout cookies via DoorDash here.
"As singles embark on their 'Eat Cute' journey, we're not only wishing them luck in love, but we're also hoping their phone screens can withstand the heat," said Kofi Amoo-Gottfried, Chief Marketing Officer at DoorDash. "We're continuing to build our relationship with Shake Shack by presenting a bit of levity with 'Eat Cute' this year, ideally sparking the start of something new for singles looking for love centered around their shared interest in delicious food."
To participate, head to LetsEatCute.com. If you're on a computer, the site will present a QR code to scan that will take you to a mobile site. Once there, you'll create your profile. It's simple—you'll just need to add in your name, a photo and the spice level we mentioned. Spiciness ranges from "Lettuce Just Be Friends" to "Too Hot Too Handle."
Additionally, singles will have a chance to win a $5,000 DoorDash gift card. To enter, you just take a screenshot of your Eat Cute profile and post it on Twitter. You must use the hashtags #EatCuteWithDoorDash and #Sweepstakes. The content, and the dating app, ends on February 15.
If you're in a loving relationship, don't worry, you can get in on the fun as well. From February 3 – February 7, DoorDash customers can enjoy free fries on orders of $15 or more including a Buffalo Chicken Sandwich. Check out more details here.
Happy eating!