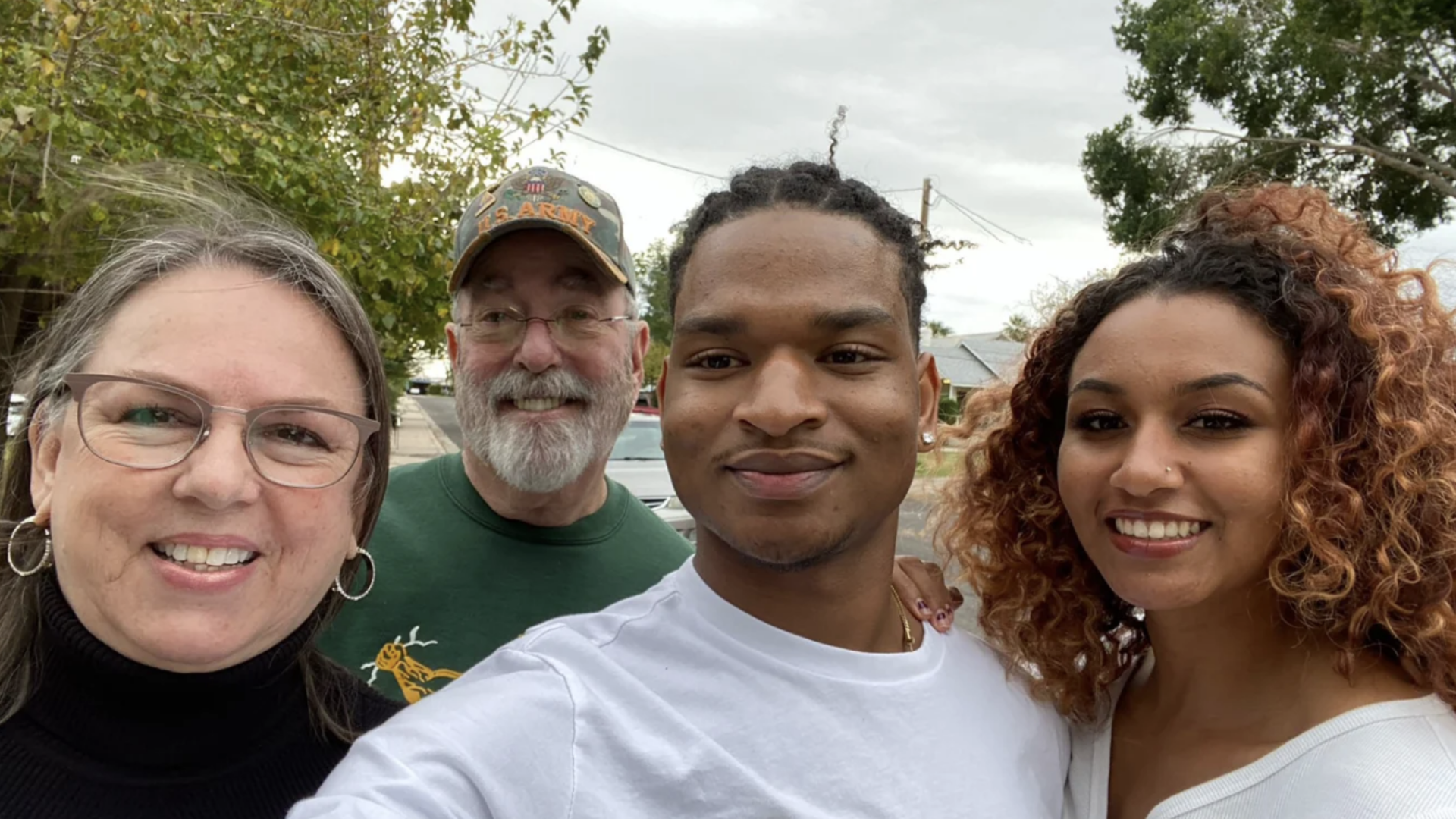 Netflix Is Making A Movie About The Grandma Who Accidentally Invited The Wrong Person For Thanksgiving
The film will be called "The Thanksgiving Text."
In 2016, an Arizona grandmother accidentally invited the wrong person to her Thanksgiving dinner. The exchange turned into a holiday tradition, which quickly went viral on social media. Now Netflix is turning this heartwarming story into a live-action feature film.
The Thanksgiving Text will recount the story of Wanda Dench, who thought she was texting her grandson to verify if he was still attending Thanksgiving dinner at her house. Dench texted the wrong number and had actually sent the message to Jamal Hinton, a high school senior at the time. Hinton accepted the invitation anyway and has attended Dench's Thanksgiving feast every year since.
In their initial exchange, Hinton was invited for dinner at 3pm. After asking who had sent the text, Dench replied "Your grandma". The pair quickly realized the mistake after exchanging photos of themselves. After Hinton asked if he could still get a plate for Thanksgiving, Dench replied: "Of course you can. That's what grandma's do… feed everyone." Hinton had dinner with Dench ever since.
Lonnie, Dench's husband of over 40 years died of COVID-19 in April 2020.
Jamal Hinton took to social media to announce the news. "I am very excited to announce our new partnership with Netflix. We thank every single one of you for your love and support in our journey the last 6 years. We can't wait to tell our story on the big screen!" he wrote.
Abdul Williams, the mind behind Salt-N-Pepa and The Bobby Brown Story is writing the screenplay. Producers include Robert Teitel and George Tillman, Jr. from State Street Pictures, the company who produced feature films such as The Hate U Give and Men of Honor. Lawrence Mott will serve as the film's executive producer. Netflix has yet to announce a director and the cast.
"We are excited to share our story with the world. We hope it inspires more people to reach out and make connections that they wouldn't ordinarily make," Dench and Hinton said in a joint statement communicated to Variety. "We are so blessed to find a genuine friendship brought together by God from a mistaken text message."