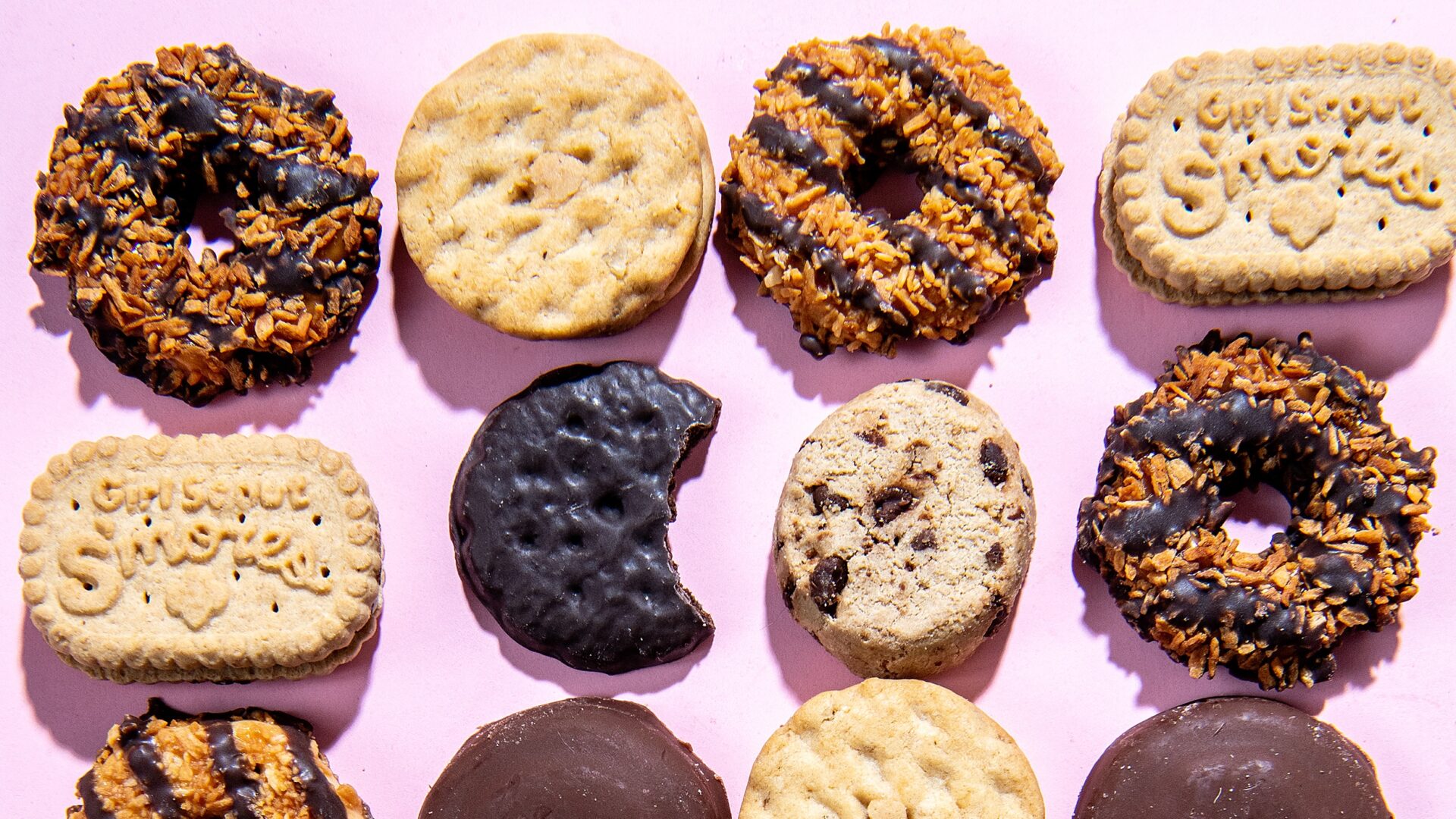 Here's How You Can Order Girl Scout Cookies Straight To Your Front Door
Girl Scouts is also introducing a new cookie, Adventurefuls, which is filled with caramel-brownie goodness!
The Girls Scouts of America kicked off the 2022 cookie season this Tuesday, January 11 and just in time for the new season, the program is rolling out a new initiative to make getting your favorite snacks a bit easier. As reported by Food and Wine Magazine, the organization has now partnered with the popular on-demand delivery service DoorDash to make it easier for cookie enthusiasts to score their favorite sweet treats. Yes, you read that right. You can have Thin Mints, Tagalongs, and Caramel deLites right at your doorstep. 
The Girl Scouts announced that while DoorDash ordering will be available to limited locations this month, there will be wider availability by February. 
"As a Girl Scout Cookie lover myself, I am so excited to welcome Girl Scouts of the USA to our platform, providing a fast and convenient option for customers to access beloved Girl Scout Cookies on-demand while empowering Girl Scouts to meaningfully grow their cookie businesses," said Shanna Prevé, the VP of DoorDash's business development and strategic partnerships in a press release. 
Chocolate lovers will also be excited to hear the announcement of a brand new cookie flavor which will be called Adventurefuls — a brownie-inspired, caramel filled treat drizzled in chocolate sauce which according to the famed cookie brand themselves, will "take cookie lovers on a delicious taste adventure."
The Girls Scout Cookies of America have been working hard to ensure support for both their beloved customers and the young girls in the program even in the midst of the COVID-19 pandemic.
"In 2021, Girl Scouts created new ways to be successful in their cookie businesses so they could continue to use their cookie funds to power experiences like camp, troop activities, and service projects in their communities," said Judith Batty, interim CEO of the Girl Scouts of USA. "We are inspired by the resilience and ingenuity of Girl Scouts and cannot wait to see the girl-led innovations in the 2022 Girl Scout Cookie Program. You may see cookies, but we see leadership and adventure in each box."
Looking for something to treat that sudden sweet tooth? Visit www.girlscoutcookies.org to find cookie booths in your local area or text COOKIES to 59618 for more cookie information.
Photo Credit: Mariah Tauger / Los Angeles Times via Getty Images