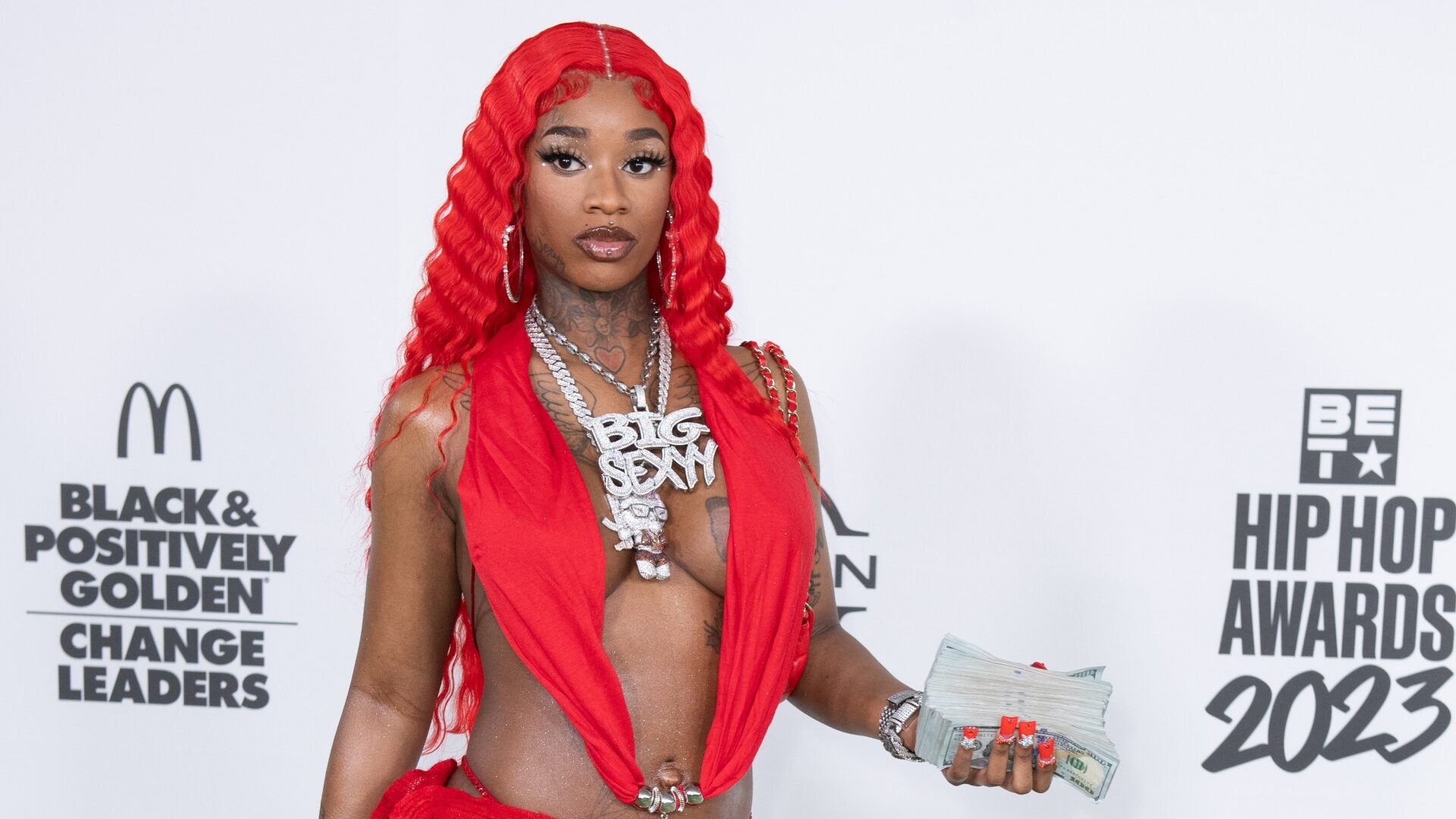 Sexyy Red's Pregnancy Proves Women In Rap Can Have It All
The 25-year-old made her pregnancy announcement on Instagram
Sexyy Red broke the internet over the weekend after announcing her pregnancy with her second child on Instagram. The "SkeeYee" rapper posted an Instagram photo with SZA revealing her baby bump. "Team boy or team girl @sza," she captioned.
SZA brought Sexyy Red out as a special guest at her St. Louis tour stop, where the duo shared the stage to perform "Rich Baby Daddy" from Drake's newest album, For All the Dogs.
The rapper is having a dynamite year after her hit song "Pound Town" went viral, and she gained recognition from artists like Travis Scott, Nicki Minaj and Drake.
"I just be telling the truth and being myself, and it's not a lot of people that are just going to keep it raw and cut like me," she tells GU. "I literally don't have no filter."
Read 'The Authenticity And Grit Of Sexyy Red: She Is Who She Says She Is'
Over the years, women in rap continue to redefine the standards and expectations placed on them. For years, women were advised not to have children so early into their careers. Despite what naysayers think, this is the era of women in hip-hop being able to have it all.
Women like Cardi B, Yung Miami, and now Sexyy Red continue to push boundaries for women in rap and show other women in their careers that children are not an obstacle like they were projected to be in the past.
Although society tries to place barriers and standards on women, people like Sexyy Red continue to play by their own rules and be limitless.
Read 'Sexyy Red's Explicit Music Doesn't Justify Revenge Porn'
Zillennials continue to disrupt societal norms by not living by the traditional timelines misogyny and patriarchy are trying to place on their lives. "I don't care about what people say. That doesn't phase me," she says.
In this next stage, Sexyy Red is ready to take on the next chapter of her career and motherhood, showcasing that it's never too late to chase your dreams and build your family in the hip-hop community.
Want to see more conversations like this? Register now for the free 2023 GU Disruptor Summit
About Kenyatta: Clark Atlanta University and Medill School alumna Kenyatta Victoria is the Girls United writer covering everything from news, pop culture, lifestyle, and investigative stories. When not reporting, she's diving deep into her curated playlists or binging her favorite comfort shows.