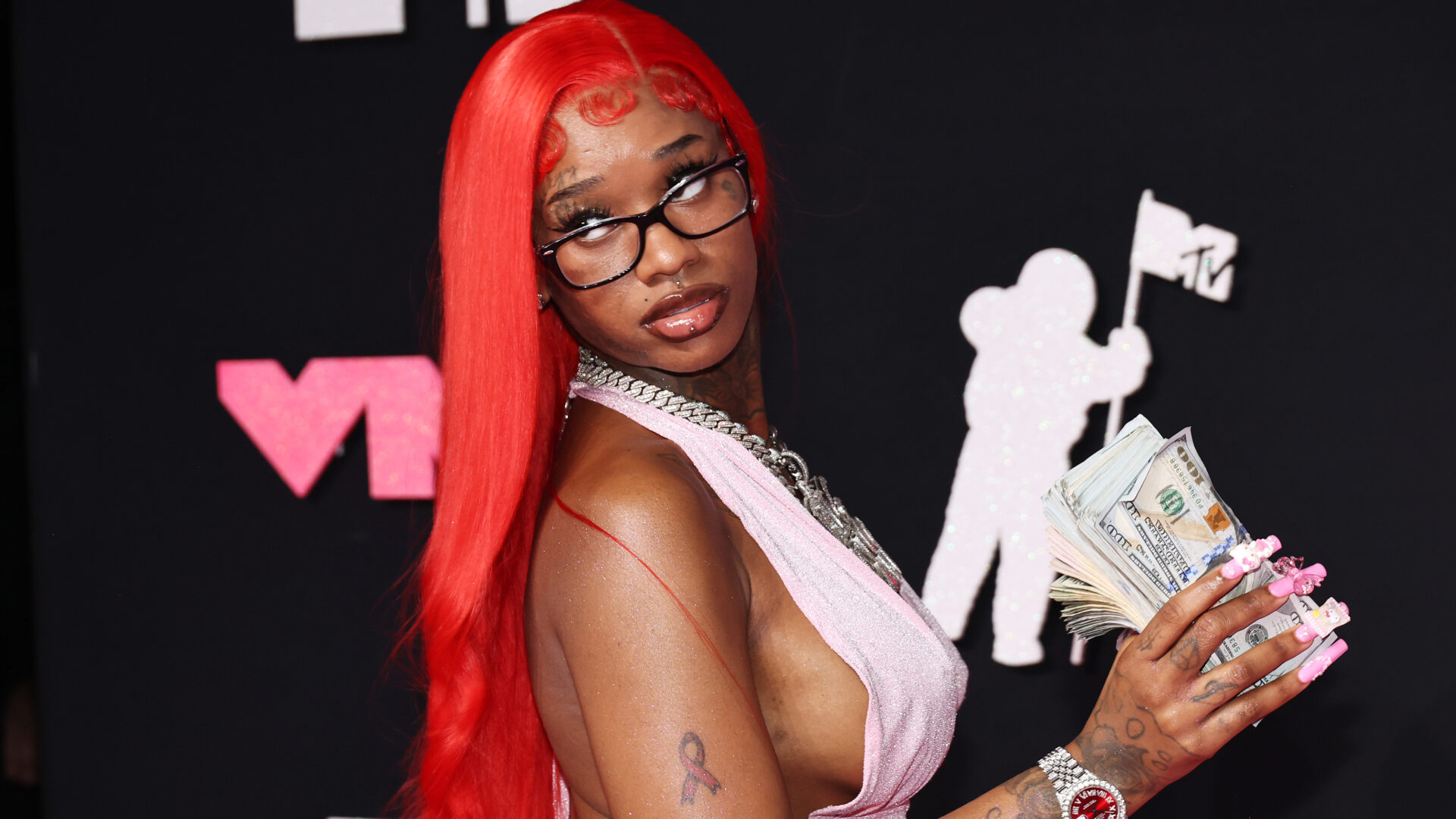 Sexyy Red's Explicit Music Doesn't Justify Revenge Porn
Owning your sexuality should not equate to your privacy being violated
Sexyy Red's career has been on a significant rise from her singles "Pound Town" to "SkeeYee," it's been liberating to see another young Black woman own her sexual power in music. Unfortunately, the 25-year-old experienced rapid misogyny over the weekend after her Instagram was hacked, uncovering her sex tape.
Although the first instinct should be to surround the rapper with love and support after exposure to such a vulnerable state, she was met with torment and judgment. "Sad [Sexyy] Red is hurt by the [sex] tape leak, but it is actually on brand based on the music," Ebro Darden, Hot 97 radio personality, tweeted.
The video began circulating within minutes while social media users included her lyrics from "Pound Town." The raptress took to Twitter to address the incident and turned off her replies under the tweet.
"I'm so heartbroken anybody that know me knows I wouldn't do no goofy sh*t like that," she says. Rather than providing a safe space for someone, the internet and public figures decided to surround her with endless comments and tweets questioning whether she was a victim due to her music. Although Sexyy Red takes ownership of her body, she's still a victim of revenge porn.
In a recent survey of 810 undergraduate students (72.7 percent female and 23.3 percent male), 13.7 percent of the participants had, at some point in their life, distributed nude, or sexual pictures of someone else without consent, and 28.5 percent had experienced such victimization.
Throughout the celebration of hip-hop 50, it's essential to hold gatekeepers accountable, especially regarding women in rap. Whenever Black women are sexually liberated in music, men assume that art should imitate life.
Women in hip-hop are constantly scrutinized and humiliated online, and people credit the humiliation to the explicit lyrics, forgetting that these women are still human. Since the beginning of rap and hip-hop culture, men are allowed to be raunchy and degrading but continue to be hypocritical regarding women's lyrics.
Though Sexyy Red endured a traumatic event, it shed light on the double standard women face in music from fellow rappers and other figures in power in the hip-hop community. With social media, the next generation can continue holding people accountable for trying to push misogynistic agendas.
"I don't care about what people say. That doesn't phase me. People talk about me every day, saying I'm ugly, dirty, skinny. They say a lot of stuff, and if you let people get to you, you become whatever they say about you," Red tells GU.
Read 'The Authenticity And Grit Of Sexyy Red: She Is Who She Says She Is'
About Kenyatta: Clark Atlanta University and Medill School alumna Kenyatta Victoria is the Girls United writer covering everything from news, pop culture, lifestyle, and investigative stories. When she's not reporting, she's diving deep into her curated playlists or binging her favorite comfort shows.