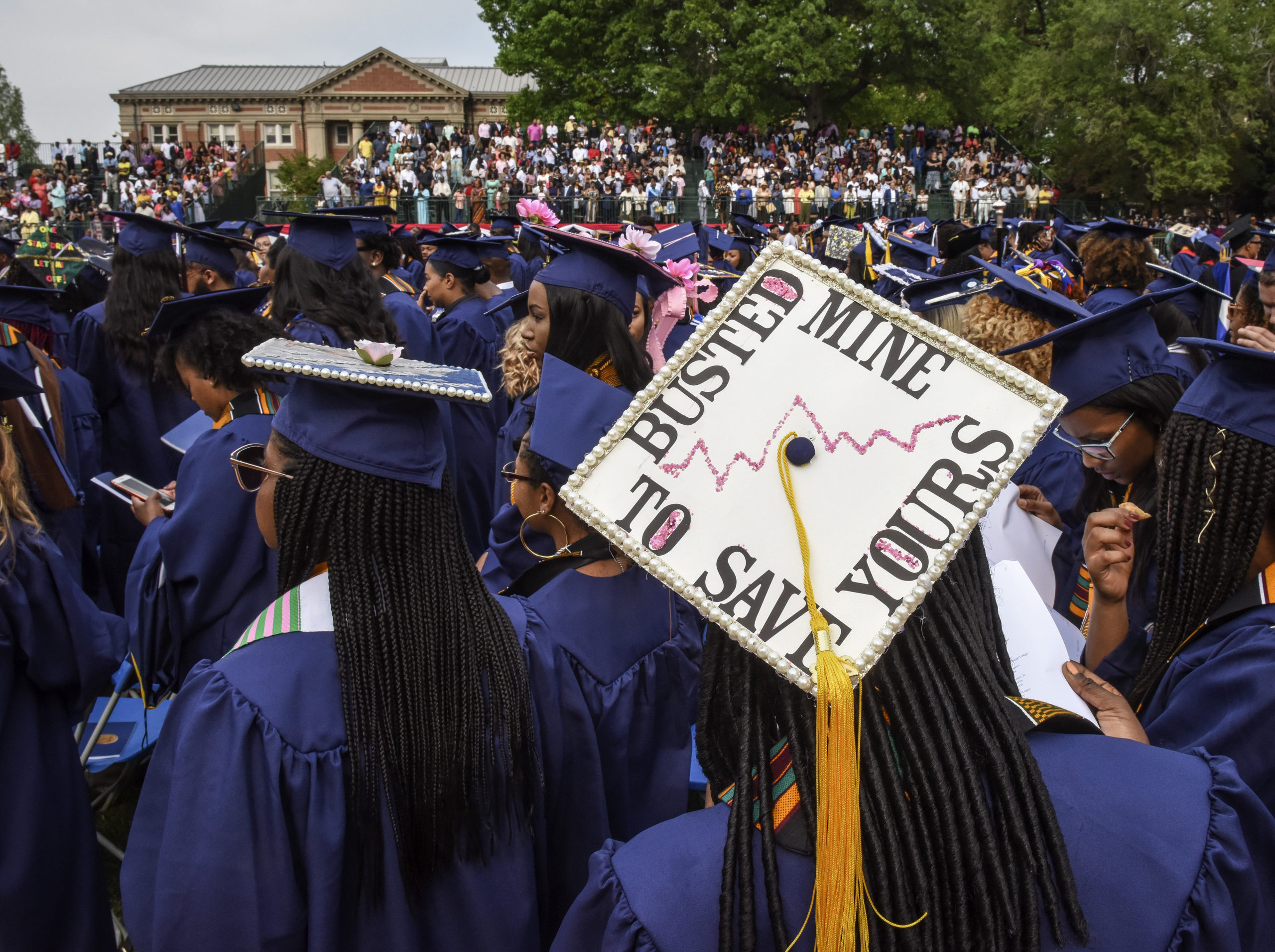 Scholarship Displacement Is Harming College Students And Their Families
Zaniya Lewis thought a $25,000 scholarship would be beneficial during her last two semesters of college. Instead, she ended up in debt.
When college senior Zaniya Lewis received the Taco Bell Foundation's grand prize scholarship in mid 2019, she was overjoyed. What student wouldn't be? Student debt can immobilize graduates by slowly deteriorating their credit, which can lead to problems with securing housing and transportation. Also, even though Black women are the most educated demographic, we graduate with the most debt*, too; so, an extra $25,000 couldn't hurt, right?
What Lewis didn't realize was that the scholarship money would do her more harm than good. "When I gave it to my university so that they [could] put it into my account, they told me since…I received a Taco Bell scholarship, they decreased my financial aid, including my work study," she told Girls United. "[A]nd also, they took away most of my need-based aid scholarship and then increased my loans." This was done without Lewis knowing.
This practice is called scholarship displacement. Although it's not extremely common, its effects can be ruinous. In 2017, Maryland outlawed scholarship displacement. This made it illegal for universities to change how much financial aid a student receives in the instance that they are granted an external (private) scholarship. Maryland, however, remains the only state with this type of protective law in place. Scholarship displacement isn't exactly a hot topic either, meaning that some students don't know that it can happen to them.
"The options [are] either get a loan for my outstanding balance, or pay it out of pocket."
Lewis realized that since her financial aid was cut, she now owed her school more than she would've had she not accepted the scholarship. "I only have two options," she said. "The options [are] either get a loan for my outstanding balance, or pay it out of pocket." Her university has also prohibited the use of a private scholarship to pay the balance. Additionally, Lewis' family isn't able to help her by taking out more loans. So in reality, any of the options available to her will bring her financial stress, which is what she sought out lessen by applying for a scholarship.
Instead of throwing in the towel though, Lewis is raising awareness about what displacement is through her non-profit organization, the YesSheCanCampaign. She's using her platform to share information she's picked up along the way — like the fact that there's a loophole for incoming freshman. "If you're [an] incoming freshman at the university and you receive a scholarship after May (of the year you're starting school), they do not practice scholarship displacement," Lewis revealed. The YesSheCanCampaign is also pushing for a nationwide ban on scholarship displacement, so that what happened to Lewis doesn't continue to affect students and their families.
Through it all, Lewis is keeping her head held high as she fights for herself and her peers.
Keep up with Zaniya by following her on Twitter.
*When compared to white men and women.