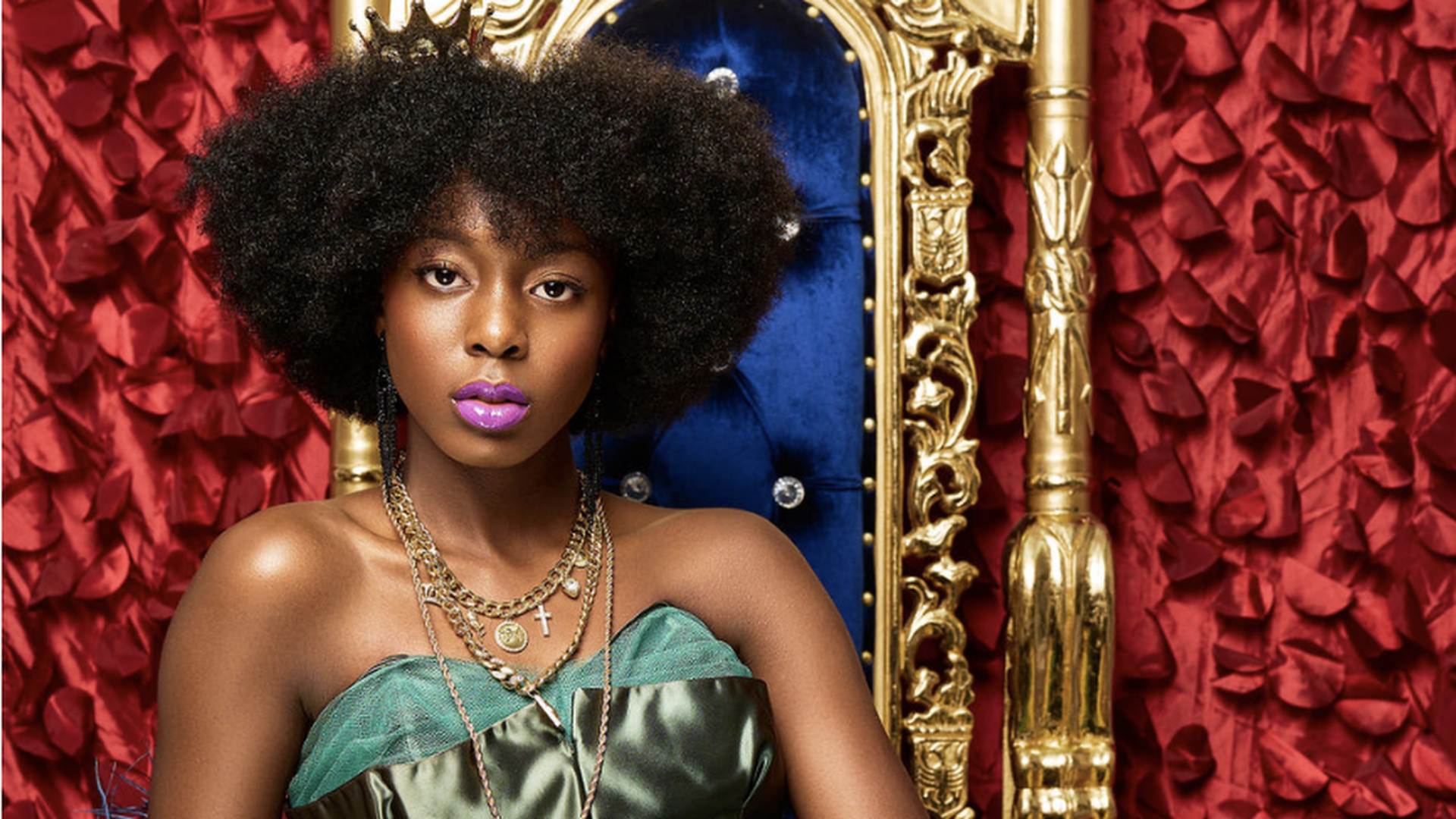 Meet The Star Of Marsai Martin's Newest Show 'Saturdays'
The Disney+ show is ready to break barriers on March 24
When Danielle Jalade first saw Coco Jones on the Disney Channel movie Let It Shine, it changed her life. For the first time ever she felt seen as she witnessed a dark skin Black girl grace her television. "I memorized all the lyrics to all the songs, and I would put it on, and I pretended to be her character," Jalade told GU. "I was like, 'whoah, she looks like me, and her character is so fun and cool?' I want to be just like that."
The 15-year-old always had a passion for the arts and saw herself one day being in the same place as Coco Jones. She started acting at five and attended Amazing Grace Conservatory for theater. Her breakout role came to fruition when she was nine, and she landed the role of young Nala in the Lion King Broadway show.
Through her experience being on tour for over a year, she nurtured her craft and understood the fundamentals of acting. "When I get into character, it's so much fun for me," she said. "I'm always imagining, what is this character thinking? How are they feeling right now? It helps me get into character so I can differentiate myself from [them]."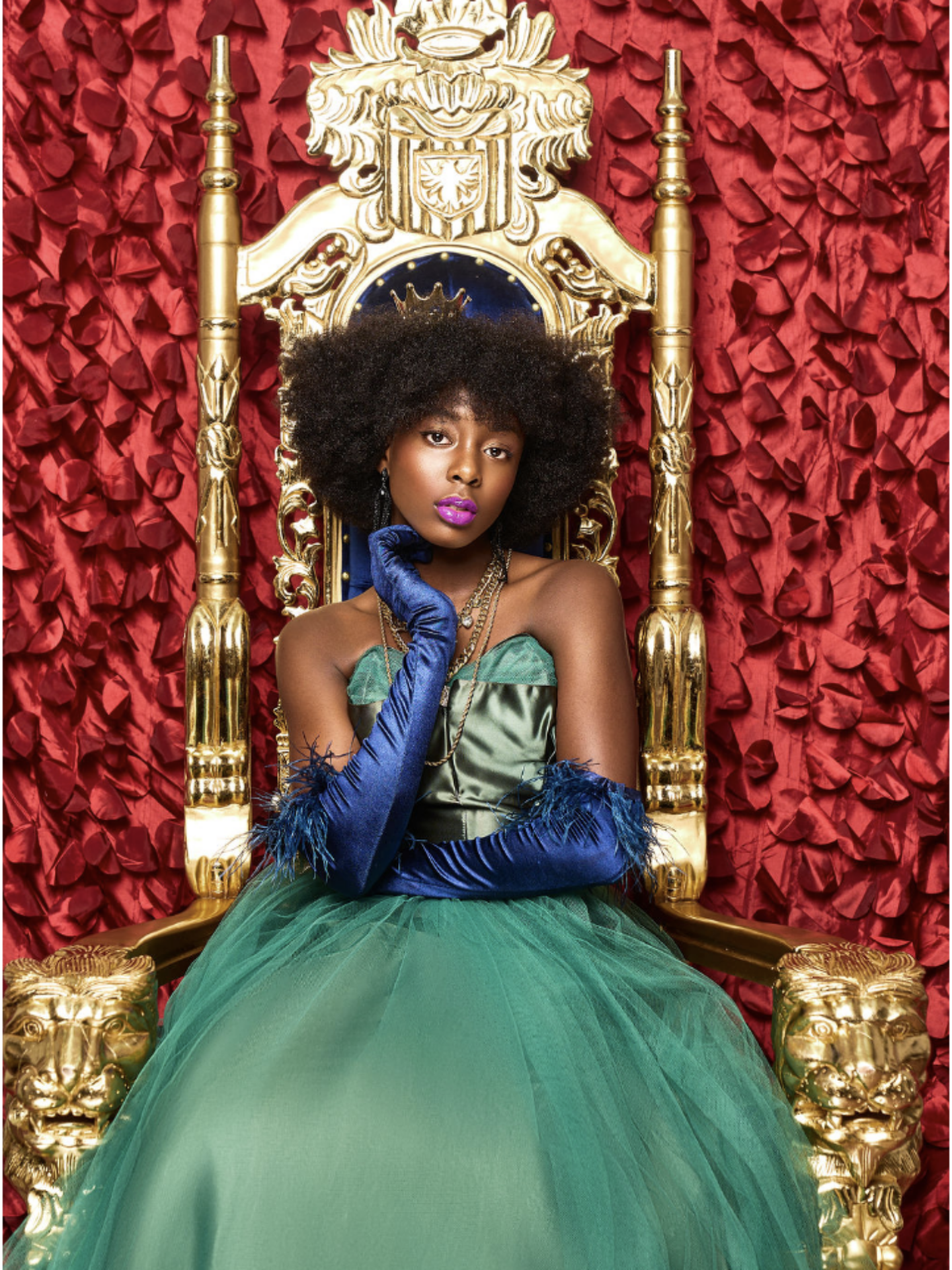 Photo Credit: @TeenWorkATL
All the practices and tests prepared her for the moment she received the news that she would be the leading lady on Saturdays. "My mom got a call and, usually, when you get calls like that, it's like, 'Oh, okay," she told GU. "They were like, 'you're going to be Paris Johnson, Danielle and I fell down the stairs [and] I was crying and running everywhere. I was super happy."
The Marsai Martin produced show follows Paris Johnson, an enthusiastic roller skater who loves to spend the weekends with her best friends practicing and working toward winning The Goldies at their local skating rink, Saturdays. The show stars Jalade alongside Golden Brooks and Omar Gooding.
"I loved how Paris had such a big personality," Jalade said. "I really think the viewers are going to appreciate the fun little antics that she gets into."
Being an avid watcher of Black-ish, Danielle had been a longtime fan of everything Marsai built behind and in front of the camera, so getting to be the lead on her show was a dream come true.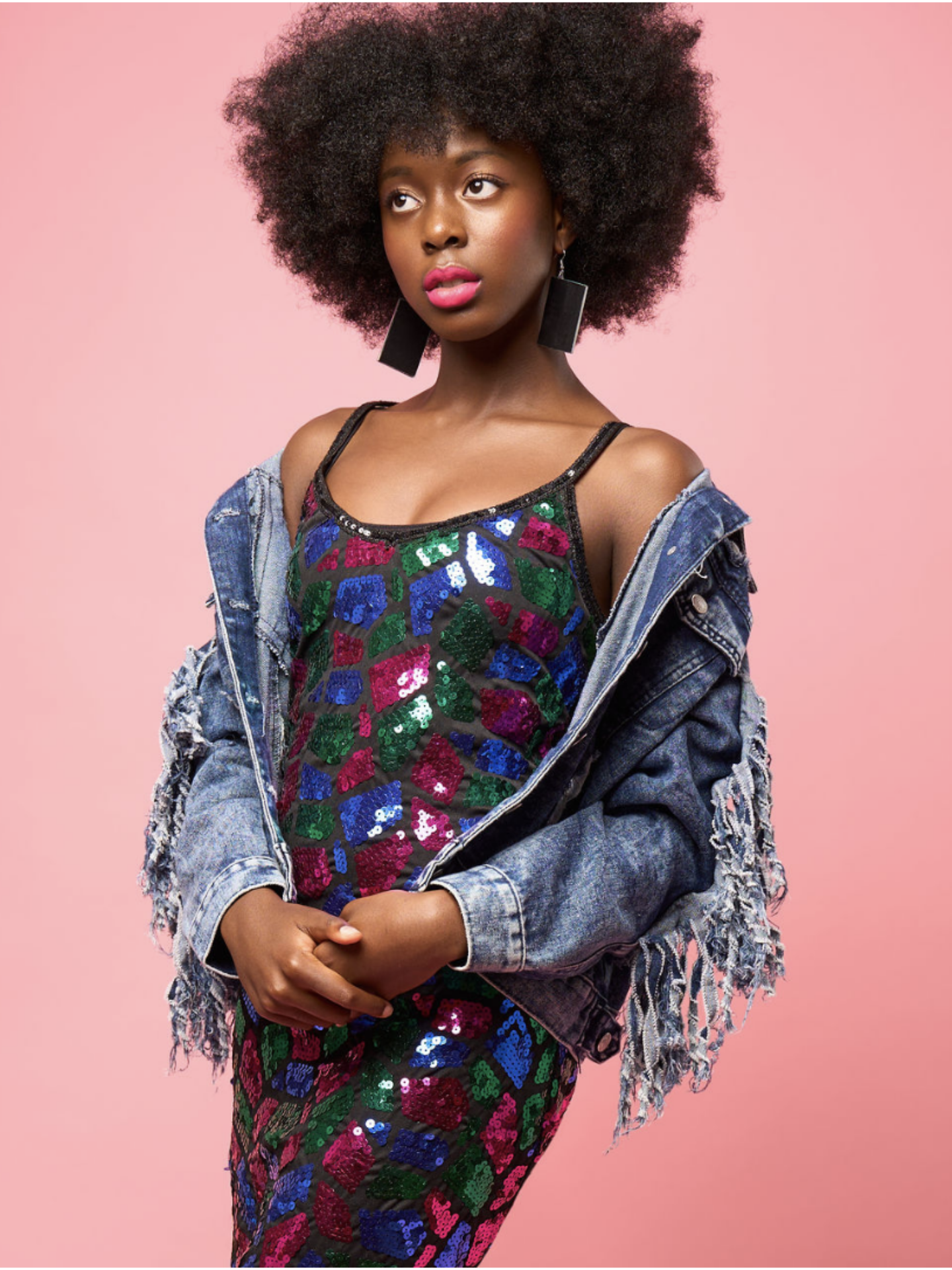 Photo Credit: @TeenWorkATL
"When I found out it was being produced by her I was like, 'Oh my gosh, this is crazy' it felt so unreal," she said. "Being able to work with her is very inspiring especially since we're closer in age it's amazing."
Jalade's rise to fame continues to grow and after working closely with Marsai, she's been able to understand the need for boundaries her age regarding career and teenage life. "I have a great balance with juggling work and being a regular kid. I try to keep in my mind, 'Danielle, you're a kid.'"
Though she continues to enjoy her childhood, her eye remains on her goal of becoming a producer and director for her own content she dreams of one day creating. The blueprint Marsai Martin is building showed Danielle that young creatives have the chance to dream big. "We just need to remind ourselves that we can do anything we want to," she said.
As Saturdays come to your screens on March 24, 2023, Jalade looks forward to the barriers the show will break. "It's opening a lot more doors," she said. "I feel like with Saturdays [we're] breaking stereotypes [Black] kids growing up watching Disney will feel seen."
About Kenyatta: Clark Atlanta University and Medill School alumna Kenyatta Victoria is the Girls United writer covering everything from news, pop culture, lifestyle, and investigative stories. When not reporting, she's diving deep into her curated playlists or binging her favorite comfort shows.