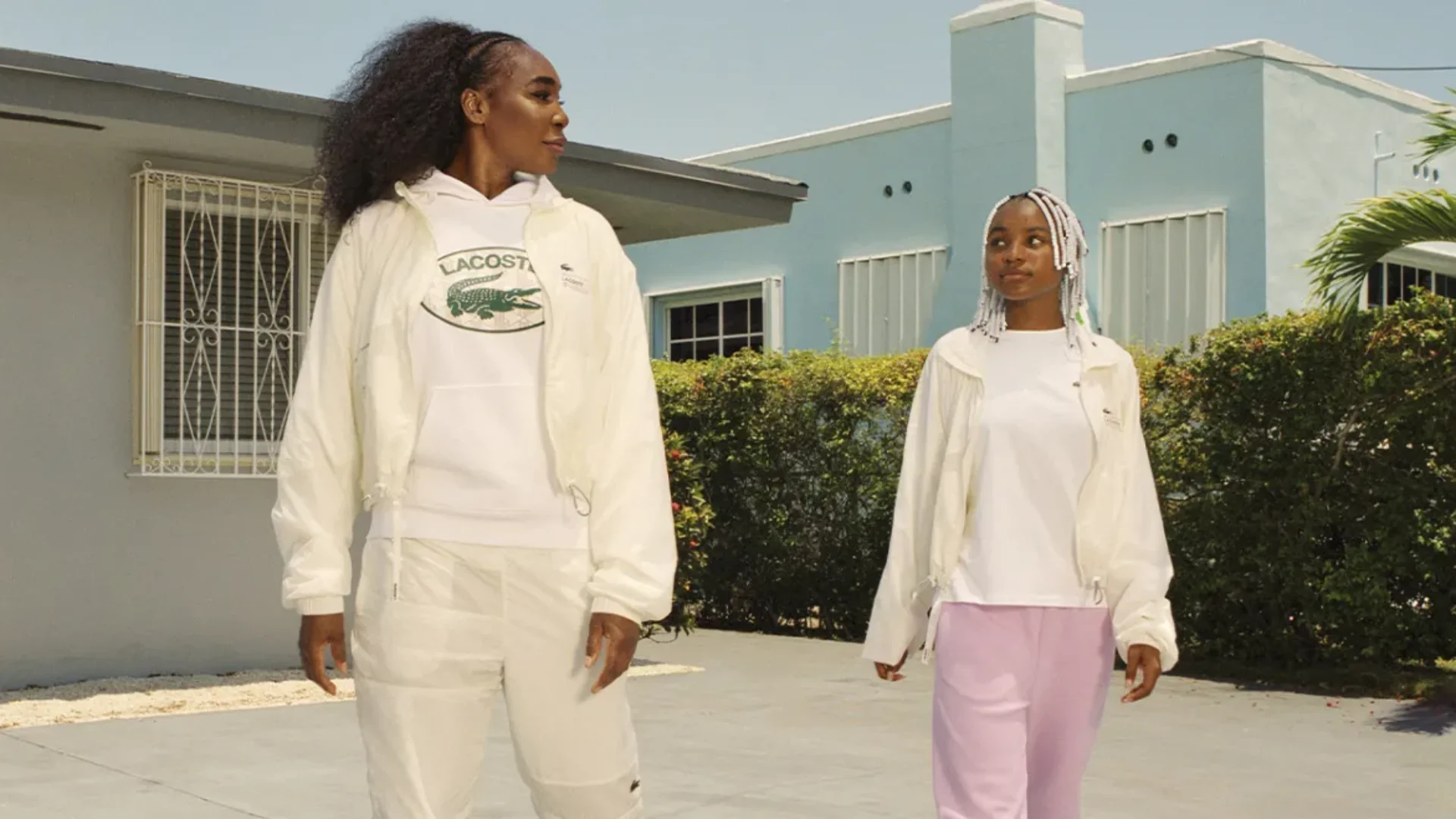 Saniyya Sidney Reunites With Venus Williams For FW22 Lacoste Campaign
The duo joined forces to promote the brand's FW22 collection.
Talk about a timely reunion. Following her U.S. Doubles Tournament at the U.S. Open against her newly retired sister Serena, King Richard star Saniyya Sidney and tennis icon Venus Williams are the stars of Lacoste's new Fall/Winter 2022 campaign. In the short film, Williams is seen walking around a neighborhood before Sidney catches up with her and offers her Lacoste's latest nylon white jacket launch.
Directed by Jonathan Salmon and Abdi Ibrahim, the commercial was shot in Miami. Lacoste's new collection includes items that can be worn both on-court and off-court. They "gather individualities around a common sense of style," according to the tennis brand. 
"Dream come true campaign with the incomparable Venus Williams," Sydney wrote on social media. Williams commented under her post, "such a fun campaign and an honor to do it with little me."
The 15-year-old actor portrayed a young Venus Williams in the Oscar-winning biopic King Richard alongside Will Smith as Richard Williams and Demi Singleton as Serena. The teen star was nominated for Outstanding Performance by a Cast in a Motion Picture at Screen Actors Guild Awards. Moreover, she won an award for the Ensemble Cast Award at the Palm Springs International Film Festival.
For Venus Williams, King Richard was one of the rare projects chronicling her life that she fully enjoyed. "People ask me [if I liked King Richard] and I'm like, 'Yes!' I have to be honest. There have been times where people have had films or projects about themselves or books or whatever it may be that they didn't like and I'm happy to say I love the film," she said in a YouTube video discussing the film. "That's a really special moment. That's something that's probably going to be around forever that you actually like."
Watch Lacoste's Fall/Winter 2022 campaign below.
About Kyra: Kyra Alessandrini is a news writer at Girls United and a freelance journalist. Her work has appeared in publications such as Time, The Hollywood Reporter, InStyle, and Elle. Born in New York and raised in Paris, France, she is passionate about culture, street photography, and travel.