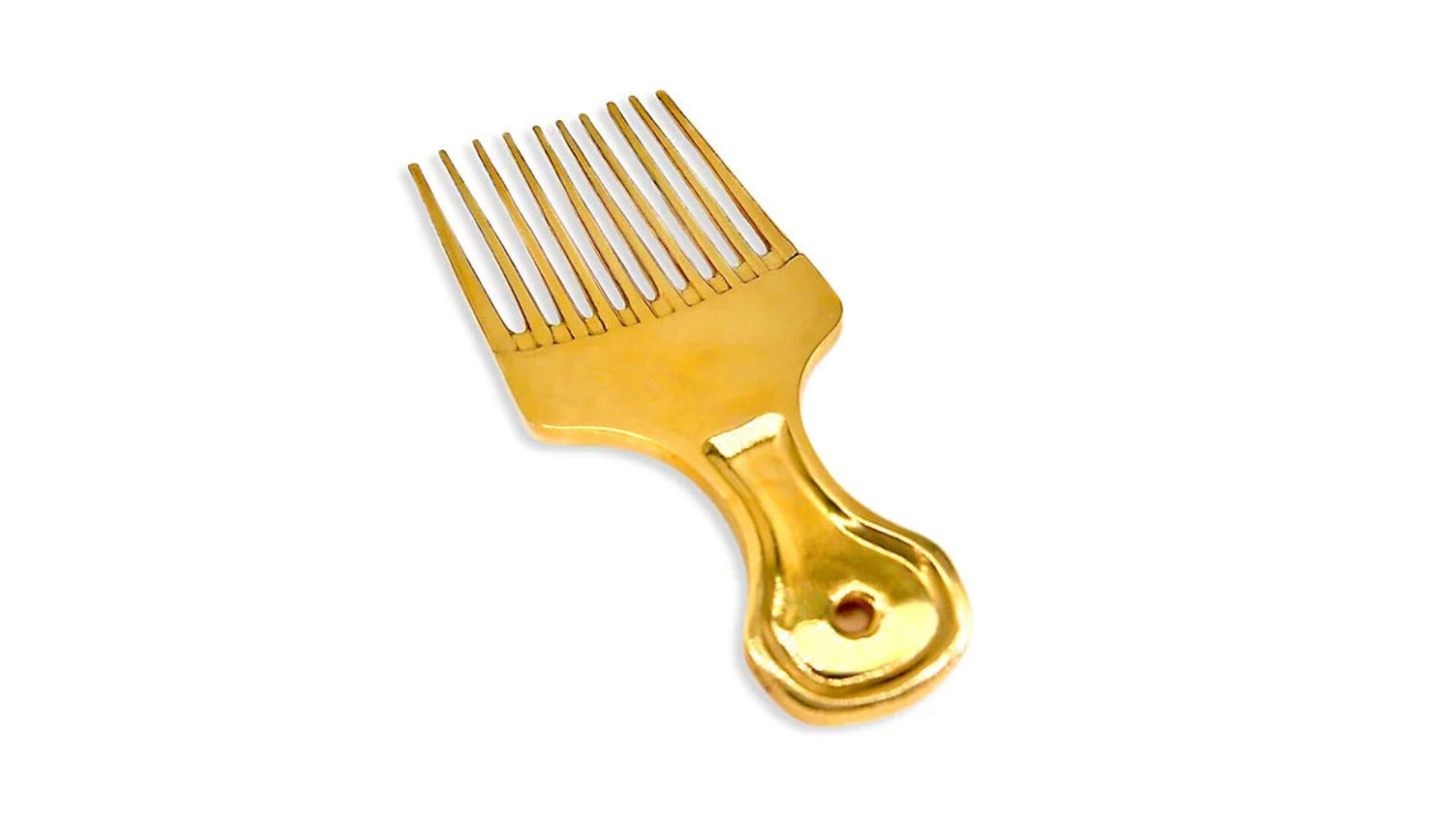 Here's The Story Behind Saks Fifth Avenue's $600 Golden Afro Picks
These pricey picks have meaning.
Luxury department store chain Saks Fifth Avenue is now offering afro picks with a luxurious twist. The gold afro pick is being sold for $600 and is limited edition.
Saks' website also made a note to state that the comb is not functional, but rather an art piece. A smaller version is also available for $300. "Afro Pick Comb designed for the confident & traditional trendsetter: featuring a high shine plate with prestige flowing through every bristle," read the official description of the product. "Designed exclusively for you and available while supplies last. Be bold, be known, make your mark!" Though the merchandise is still leaving some people confused, with some calling the luxury art piece cultural appropriation.
However, a Black-owned brand behind the golden hair tool is trying to put a spin on beloved hair tools. AFRA is a jewelry company that is inspired by African culture and fuses the traditional aesthetics of the time with the modern world of fashion now. The high-end brand has been featured on Vogue, Wall Street Journal, and more.
Get ready to transform your winter hair care routine into the spring with this Issa Rae co-founded natural hair care brand!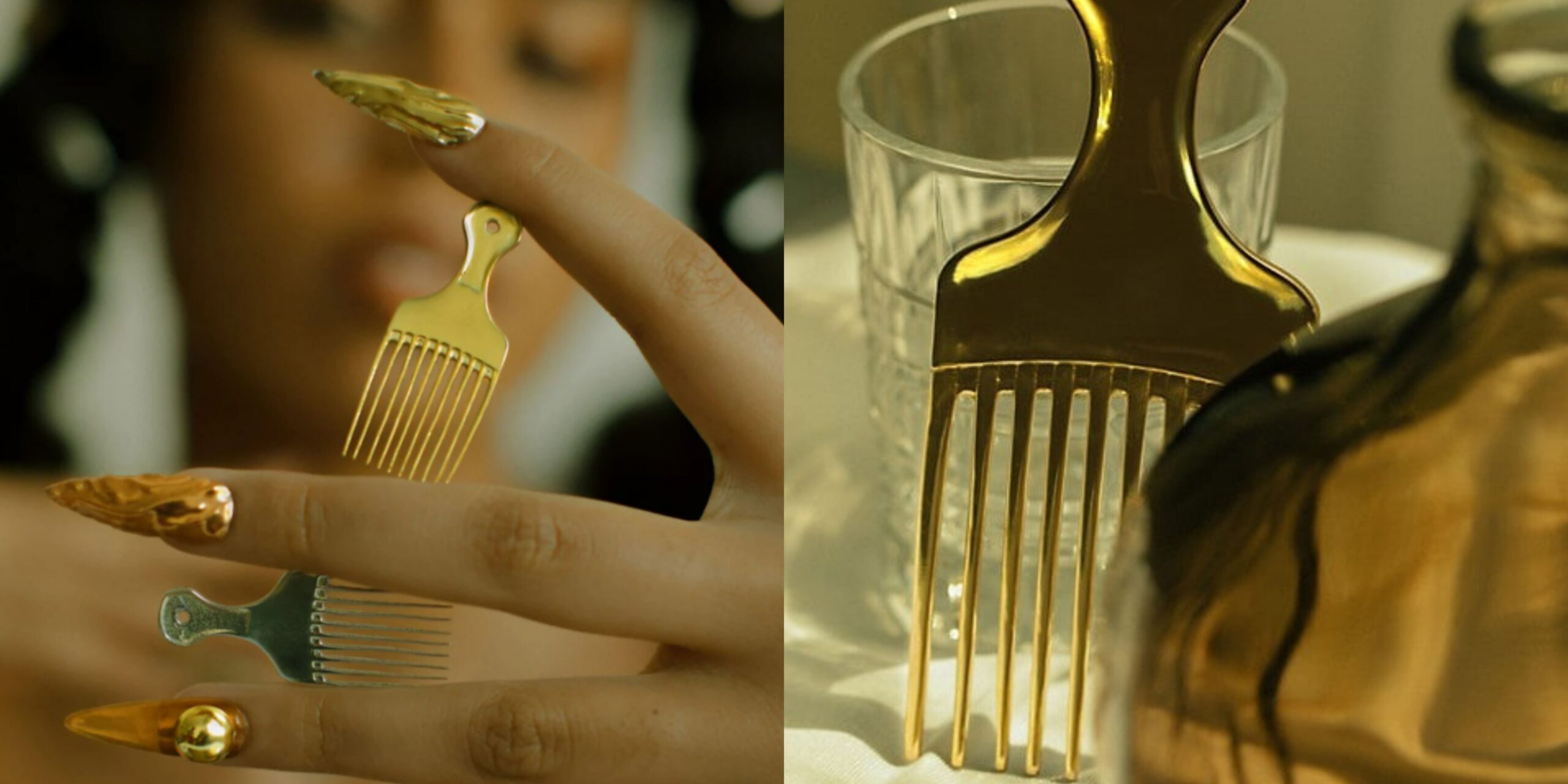 Photo Credit: Saks Fifth Avenue
"AFRA extracts the quintessence of black beauty, our ability to turn anything into gold," as stated on their website. "AFRA brings these products back to the market as polished and pristine functional art objects. Because honestly, we deserve it."
The brass gold afro pick is described on Sak's site "the confident & traditional trendsetter." It features high shine plates with prestige flowing through every brittle. Designed exclusively for you and available while supplies last. Be bold, be known, and make your mark!" as per the store's website.
The Afro-pick hair comb has been around for over 6,000 years, with its origins dating back to Ancient Egypt and Sudan. The afro-pick also has widely been associated with the 1970s following the Black Power movement during the 1960s and 70s. Since then, the hair accessory has been an iconic figure that represents a political emblem that stands in opposition of social inequities and oppression. The afro pick is now a staple in Black culture and is still popular today, with stars like QuestLove often rocking a pick in his iconic fro.
Read more about Girls United's breakdown of the history of natural hair.
Saks also released a 4-piece loc band set that is currently going for $340 and is described to, "elevate[s] the standard loc band into a more modern luxury form." Other items include a large and small hair bead, for $100 and $80 respectively.
Photo Credit: Saks Fifth Avenue