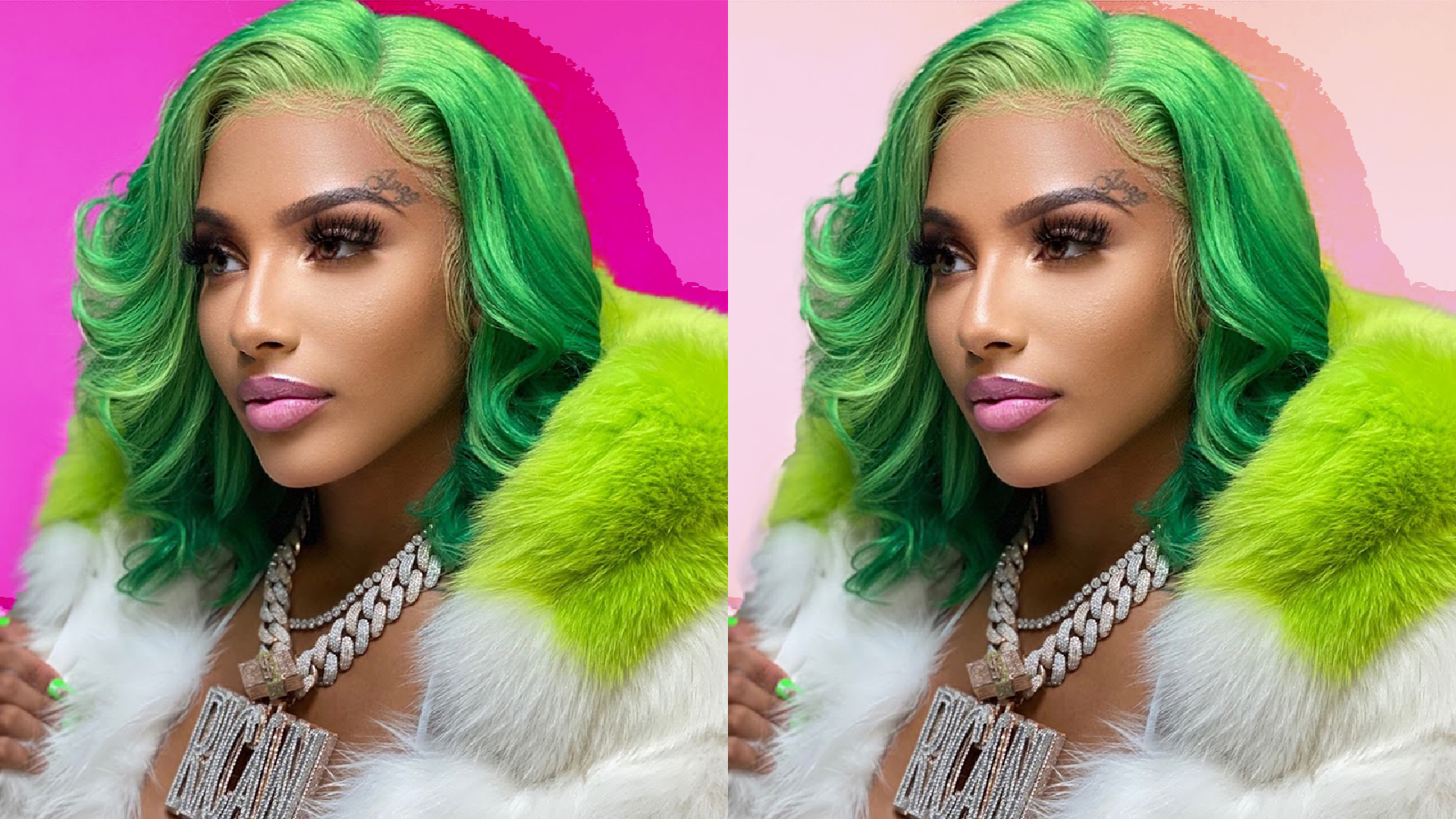 GU Jams: Get To Know Rapstress Rican Da Menace
The femcee went from social media freestyles to collabs with Lola Brooke and Moneybagg Yo
Rican Da Menace's name has created some buzz across social media as viewers watched the Baltimore rapper come through with a simmering, slick lyrical dominance and definite energy.
Being from Baltimore gave her the tough skin she needed to experience what the music business has to offer. She lived with her mom and occasionally visited her father and four other siblings in Pennsylvania.
While experiencing the hardships of an inner city, she realized her hustle mentality would be her ticket to the lifestyle and career opportunities she always wanted.
Her rap career began at the meek age of 12 when she would play in studio sessions, venting about events during her formative years. "Everybody just kept making it seem like I was a problem," she told GU.
Read 'Leave Kayla Nicole Out Of Travis Kelce's New Love Life'
She recalled the moment she knew she had to choose herself after an incident on February 27, 2021, when she was shot and suffered from wounds in her hand, leg, and arm and was hospitalized for two weeks.
"That was [my] wakeup call," she said. "I decided to take music more seriously at that point. There were so many years that my mom told me I was the reason her phone was never on silent because I'd call her up at 3 AM locked up. I needed to move differently. I knew a blessing was coming, though."
She took her hustle mentality to the next level and began utilizing social media to document the moments of her coming up. Rican Da Menace became the persona she wanted to use to symbolize owning her flaws and talents before people tried to label her.
After building her social media, she landed a deal with BuVision Records and Columbia Records, where she can empower herself on her terms through her new music. "When you hear me, you'll know it's me," she says. "I'm telling my story, and each song needs to be like a movie [because] I'm describing my life and who I am."
Read 'Here's How Gen Z'ers Can Practice Wellness On Vacation'
Now, the 22-year-old is on the grind, releasing new music for new fans to glimpse her world. After releasing her debut single, "Ain't Going Back," the femcee set the tone for how she's making her mark in the rap game.
"I feel like this is a great way for people to get to know me," she says. "You get to see my confidence and everything. It's a great way to be seen because I've been seen in many bad ways, so this is a change and something good to be seen for."
In her past, Rican realized she was not intentionally behind her actions, but through her growth and maturity, she and the people around her see the steps she's taking to make something of herself. Now, with the help of her team and label, she can take her music to the next level, including scoring features with rap stars like Moneybagg Yo and Lola Brooke.
Now, with her newest record, "F No," coming soon after teasing on socials, she's ready to listen to her intuition about her artistic choices, "In this industry, you must have a strong mind," she says. "You can't sit down and take everybody's advice. You can listen to what makes sense, but trying to please everybody is one thing you can't do."
Through her consistency and grit, she sees herself inspiring the next generation, specifically in her community, and showing them they can achieve their wildest dreams through hustle and passion.
About Kenyatta: Clark Atlanta University and Medill School alumna Kenyatta Victoria is the Girls United writer covering everything from news, pop culture, lifestyle, and investigative stories. When not reporting, she's diving deep into her curated playlists or binging her favorite comfort shows.