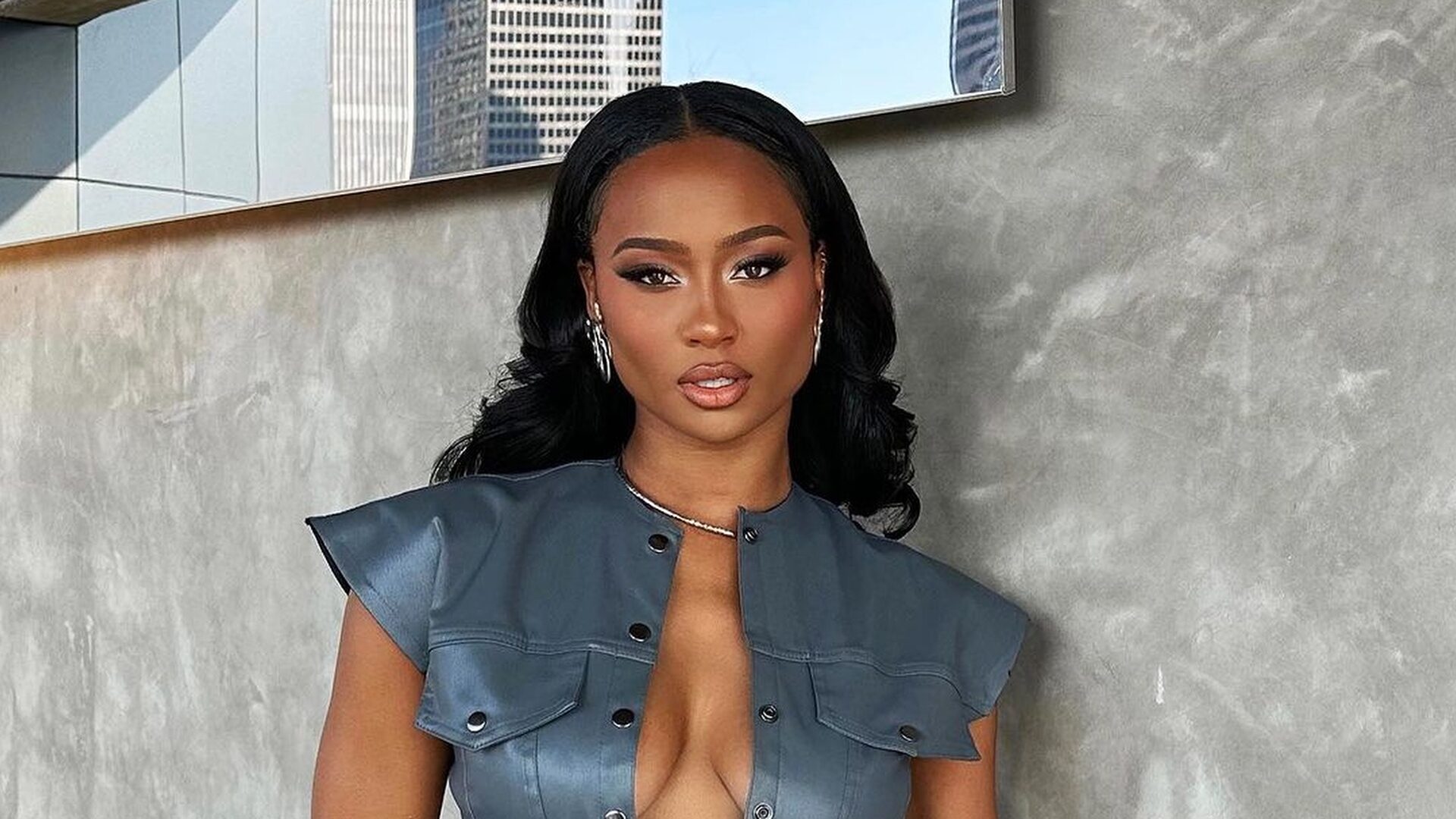 Leave Kayla Nicole Out Of Travis Kelce's New Love Life
Black women deserve to move on in peace, too
Kayla Nicole is many things, from an on-air sports journalist to a fashion connoisseur. Unfortunately, even though these accolades are worth noting, she now finds herself entangled in a non-existent love triangle regarding her ex-boyfriend Travis Kelce and his rumored romance with Taylor Swift.
Nicole and Kelce started dating in 2017 and were in an on-again, off-again relationship for five years. In an interview with The Pivot Podcast, the NFL star shared that he was on the market and focused on his career.
Over the weekend, Kelce and Swift broke the internet when the "Shake It Off" singer showed up to the Kansas City Chiefs and the Chicago Bears game on Sunday, fueling more of the new relationship status conversations. 
Of course, the news circulated across all platforms as stans began to show excitement. Still, it can never be fun and games online when stans decide to take things too far. After the news broke, Swifties and trolls began harassing Nicole.
Under her photos are people commenting gifs of Taylor Swift and saying cruel things about her previous relationship. Though Nicole has not publicly commented on the situation and harassment as a collective, it's been hard to watch a Black woman face public scrutiny over a relationship she's no longer in.
Unfortunately, this is another case of how severe stan culture can cause people to feel invincible behind their phones and keyboards. Just because Nicole and Kelce are no longer together doesn't grant people access to invade her space online by bringing up his new partner.
Over the past few weeks, conversations have been circulating about the racism and hatred Swifties spew online. This situation highlights the ongoing online scrutiny and criticism that Black women face for things beyond their control. 
"Humans form attachments to media figures in similar ways as we do with people in our lives [through] familiarity or attraction. We seek to learn more about the person, formulate our opinions about what we've learned, and use those opinions and emotions to guide interactions with them," Psychologist Dr. Alfie Breland-Noble told ESSENCE in a previous interview.
From this situation, many see the misogynoir that stems from fans' parasocial relationships with musicians and athletes. Throughout the Twitter and Instagram spheres, Black women were subjected to seeing Nicole get harassed for absolutely no reason.
For Black women dating in the public eye, it can be incredibly challenging, from a death of personal privacy and overzealous fans who feel entitled to parts of their lives which should rightfully remain their own business. 
Though Nicole's silence shows her maturity, it doesn't dismiss the fact that this is bullying and harassment done by fans who don't understand the gravity of their comments. The amount of unwarranted remarks on this new dating rumor proves why Black women deserve advocacy and empathy toward Black women's mental well-being.
Despite being in the public eye, it doesn't dismiss the very real and human feelings. The negative backlash directed at Nicole in response to Kelce and Swift's romance must stop—as it's unacceptable for Black women to be used as scapegoats in any dating scenario.
About Kenyatta: Clark Atlanta University and Medill School alumna Kenyatta Victoria is the Girls United writer covering everything from news, pop culture, lifestyle, and investigative stories. When not reporting, she's diving deep into her curated playlists or binging her favorite comfort shows.