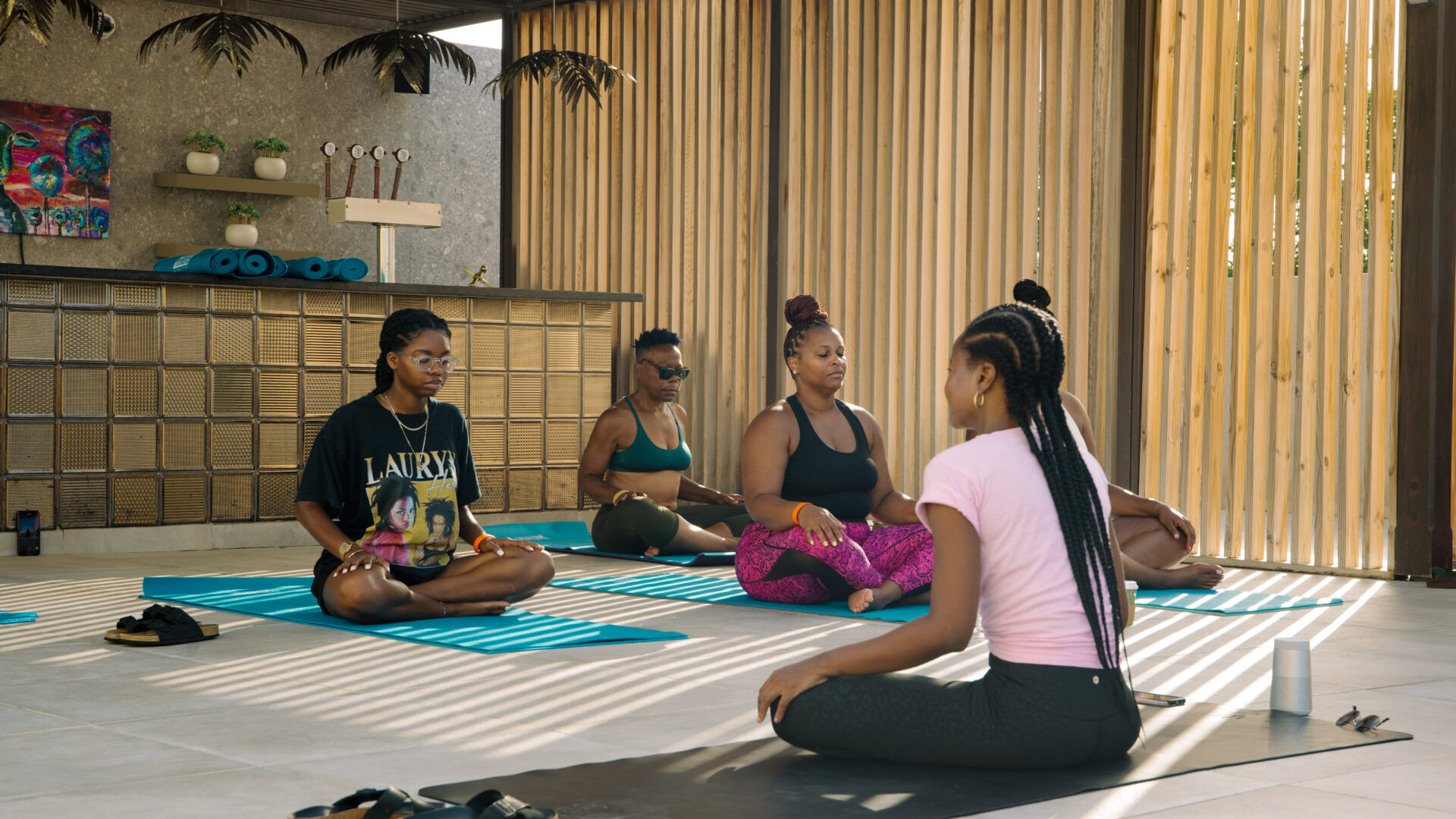 Here's How Gen Z'ers Can Practice Wellness On Vacation
Creating a healthy lifestyle inside and outside of the metaverse.
When traveling for vacation, the average Zillennial doesn't prioritize wellness. Instead, they may be more focused on a range of activities that can negatively impact your well-being sometimes without even realizing it.
This might include trying to squeeze in as many excursions as you can, mingling with locals, and throwing back as many rum punches as possible. While these activities may appear enjoyable and youthful, it's essential to remember that a trip to paradise should not leave you financially drained, physically exhausted, and most importantly, mentally fatigued.
Mirrors Wellness Club's (MWC) annual retreat ensures your trips don't have to be that way.  Created by COLTURE Holdings co-founder Ty Baisden, the wellness retreat was initially launched to allow women in the entertainment industry to take a break and experience an entirely curated vacation. "Financial wellness is cool, but it's not cool if you can't enjoy it or if your mental and physical [health] are not together," Baisden told GU. 
MWC's initiatives include creating a welcoming community-based environment that promotes balance and well-being. Through Web3 and IRL spaces, MWC focuses on financial, physical, and mental health wellness, emphasizing Black women. 
COLTURE co-founder Jayne Andrew explains that guests are invited to just arrive instead of planning the ins and outs of a trip. "Oftentimes, when it comes to relaxation, it's not even a matter of money, which is crazy, right?" she said. Now in its second year, MWC invited members to unplug in Christ Church, Barbados, regardless of their respective industry. Here's what we learned:
Read 'Here's Why You Need To Be At The 2023 GU Disrupter Summit'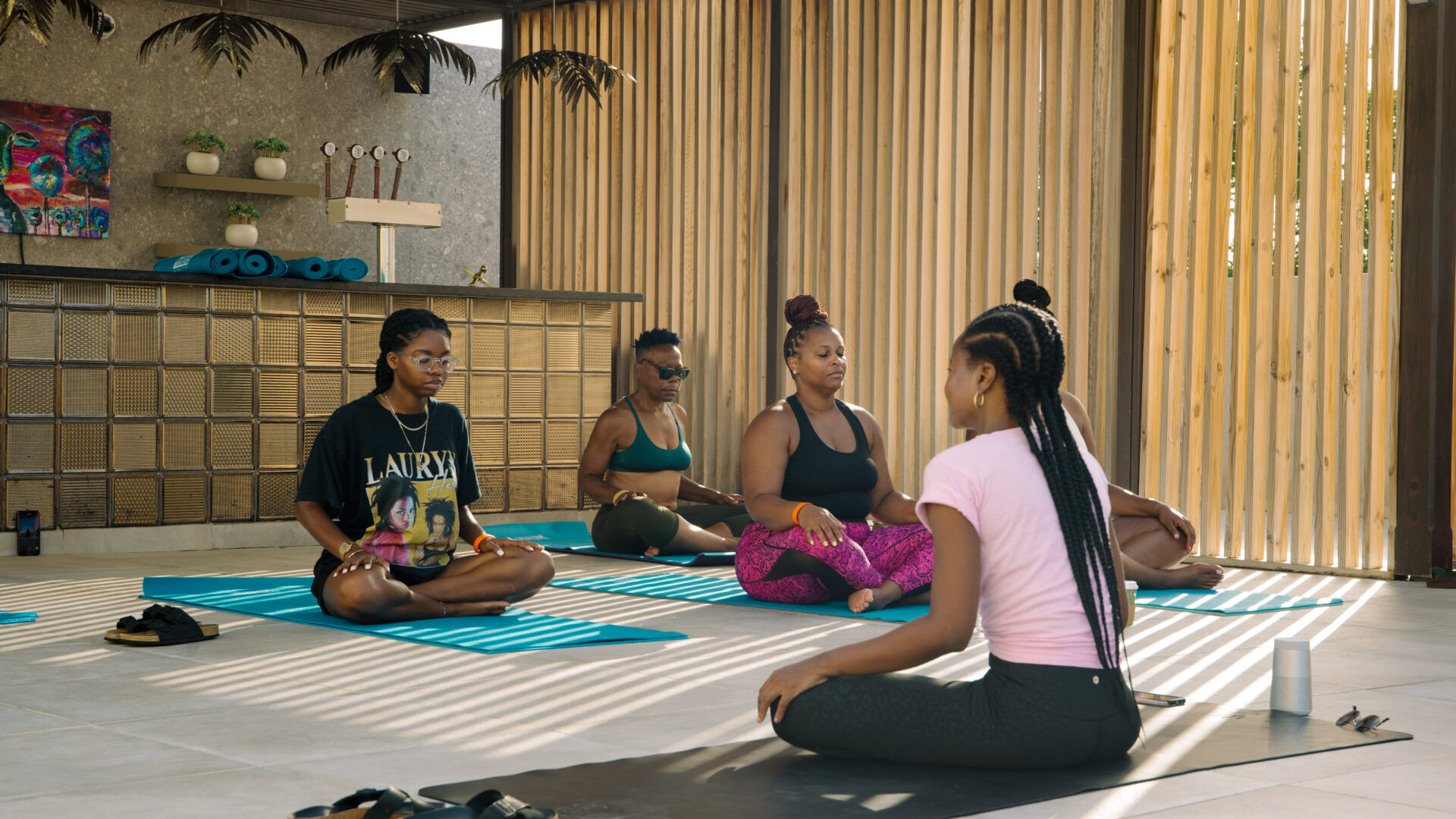 The Art Of Shutting Off
From the moment you arrive, the stress of traveling is taken away. Oftentimes, traveling as a Black woman, regardless of economic status, can be an unpleasant experience. This is why the team made it a point for participants to maneuver easily, starting at the airport.
Immediately after hopping off the plane, travelers are greeted and surrounded by warm and friendly brown faces, making you feel a part of a whole new world. Yet, what truly makes you feel like you're traveling abroad and sets the tone for this getaway is the singular request made by airline agents as you navigate the airport: no pictures.
There's a Drake line in his song "Emotionless" where he sings, "I know a girl whose one goal was to visit Rome/ Then she finally got to Rome/ And all she did was post pictures for people at home." In this era of social media, it's hard to enjoy a trip for yourself. There's always someone digitally enjoying it with you. This isn't always a bad thing, but it makes you realize sometimes even when you're "off," you're still somehow "on."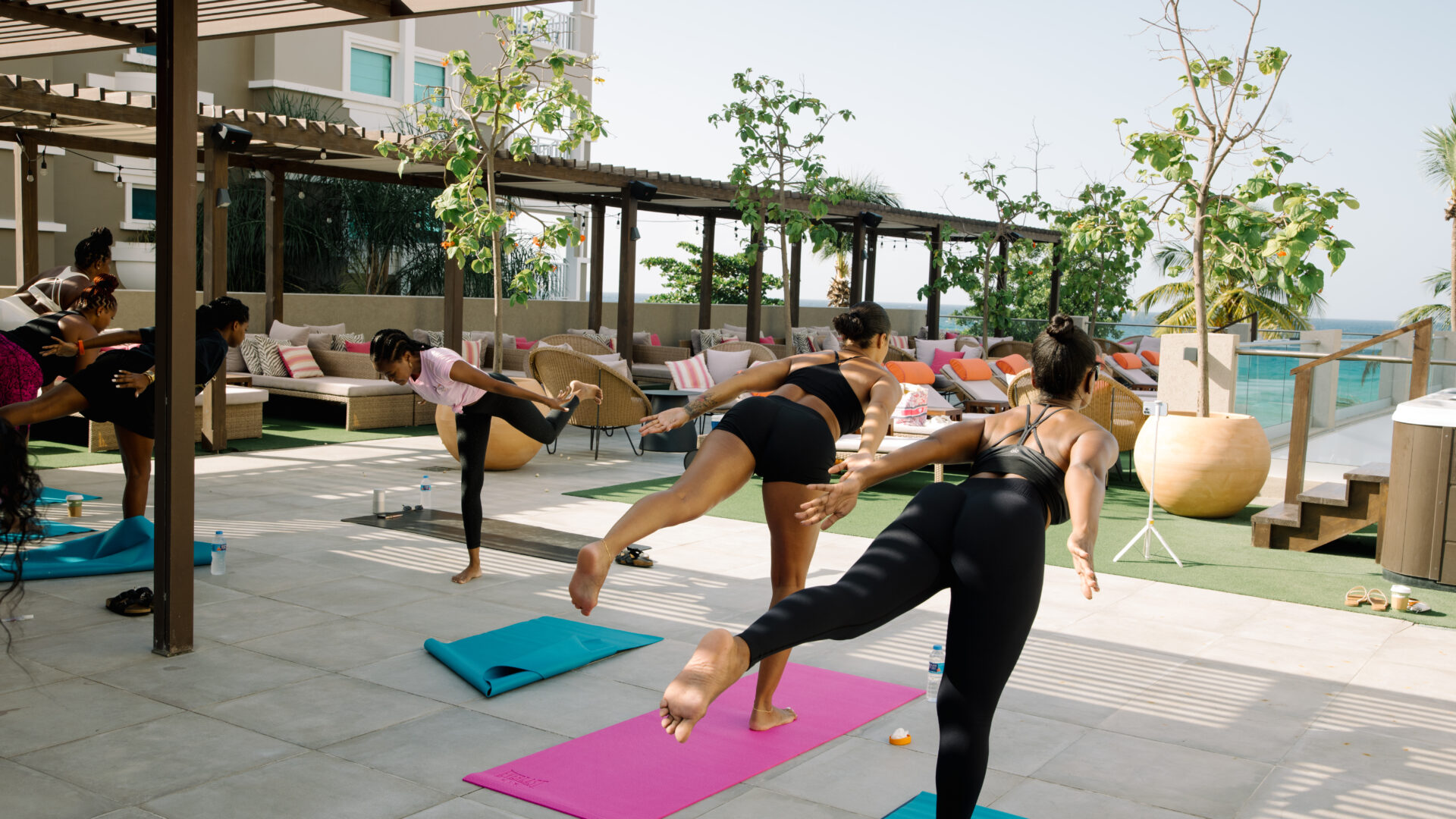 Keeping Your Pockets In Mint Condition
Although solo vacations are the hottest thing right now, there are so many benefits to traveling with a group. Not only is it cost-efficient but LinkedIn reported it can help assist with other responsibilities such as planning, booking, and organizing your trip. However, not everyone is fortunate to have the funds or a reliable group of friends who won't drop out at a moment's notice. Luckily, MWC membership benefits include three yearly therapy sessions, private investment opportunities, premium gifting, and travel scholarships to curated getaways with a group of like-minded individuals.
"There's a feeling of empowerment and gratitude in an environment that allows women to relax, feel catered to, and not have to plan or think about absolutely anything except for what they're going to wear," says MWC producer and event coordinator Venessa Gonzalez.
MWC thoughtfully curated experiences such as private dinners and water sports and cleared minds with sound bath meditation and yoga. Participants are also allowed to do absolutely nothing if they want to because the last thing you need is a vacation from your vacation.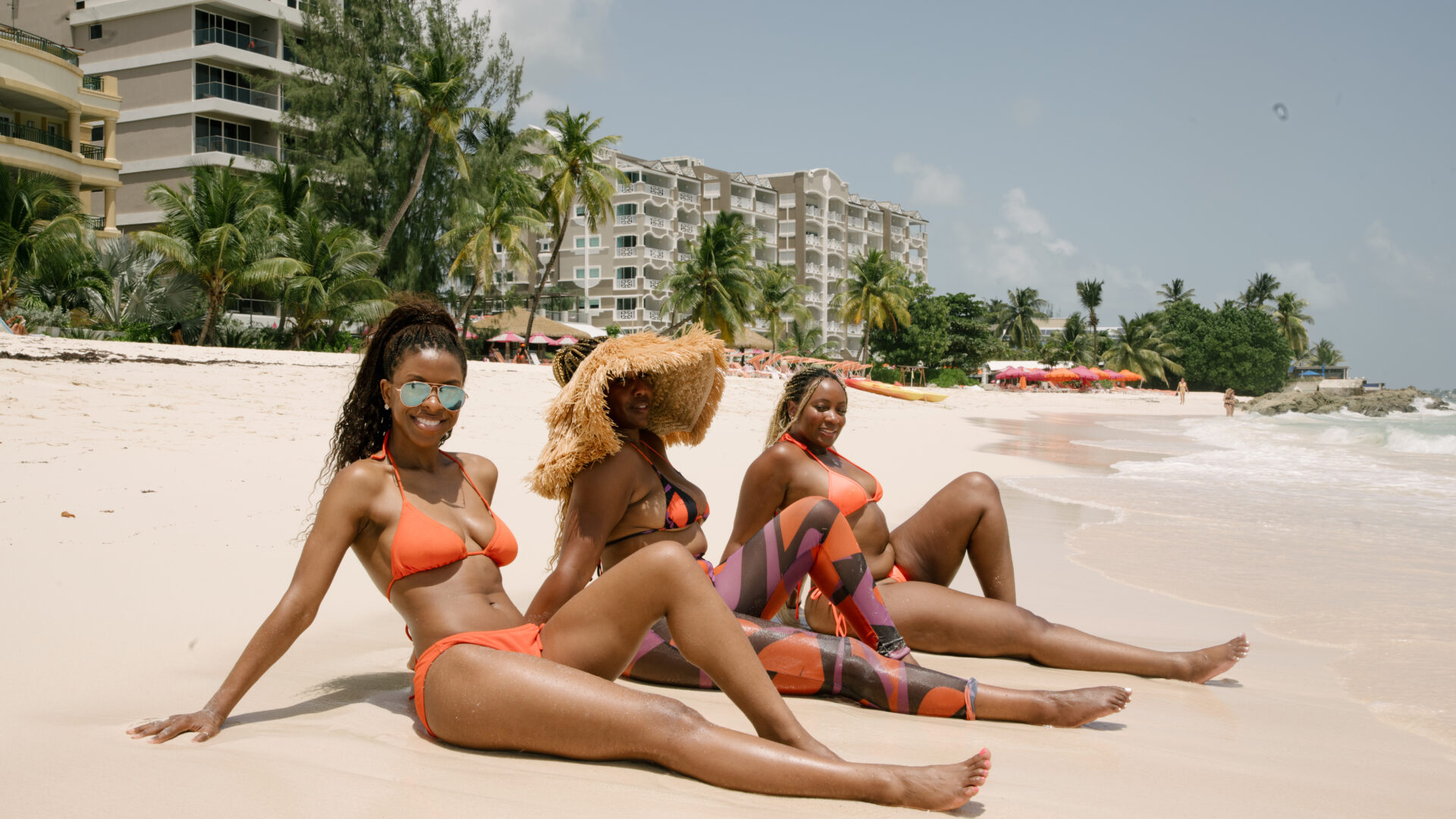 You Are Reflection Of What You Sea
Being surrounded by water is one of the best parts of being on a beautiful island, such as Barbados. According to ConvenientMD, people who live closer to the ocean have lower mental distress, explaining how in return, moving inland can cause an increase in one's mental stress. As Zillenials, our first instinct, while near the ocean, is probably to snap a cute picture for the 'gram. However, what makes for an even better picture (and story) is indulging in activities like snorkeling in the deep blue sea and kayaking alongside the infamous Bajan sea turtles.
"The core purpose of this experience and the NFT is to create a wellness space [where] people can be conscious of themselves, their experiences, how they feel [to themselves, and in] relation to other people, achievements, or goals," Andrew says.
Although unplugging and taking care of yourselves may seem simple in theory, it's more complex than you think. Mental, physical, and financial wellness are vital to our health and should be prioritized at home or on vacation. As a result, a new sense of life can occur, such as the birth of community, wellness, and womanhood. That alone is priceless.
Read 'How To Deal With Seasonal Depression According To Experts'