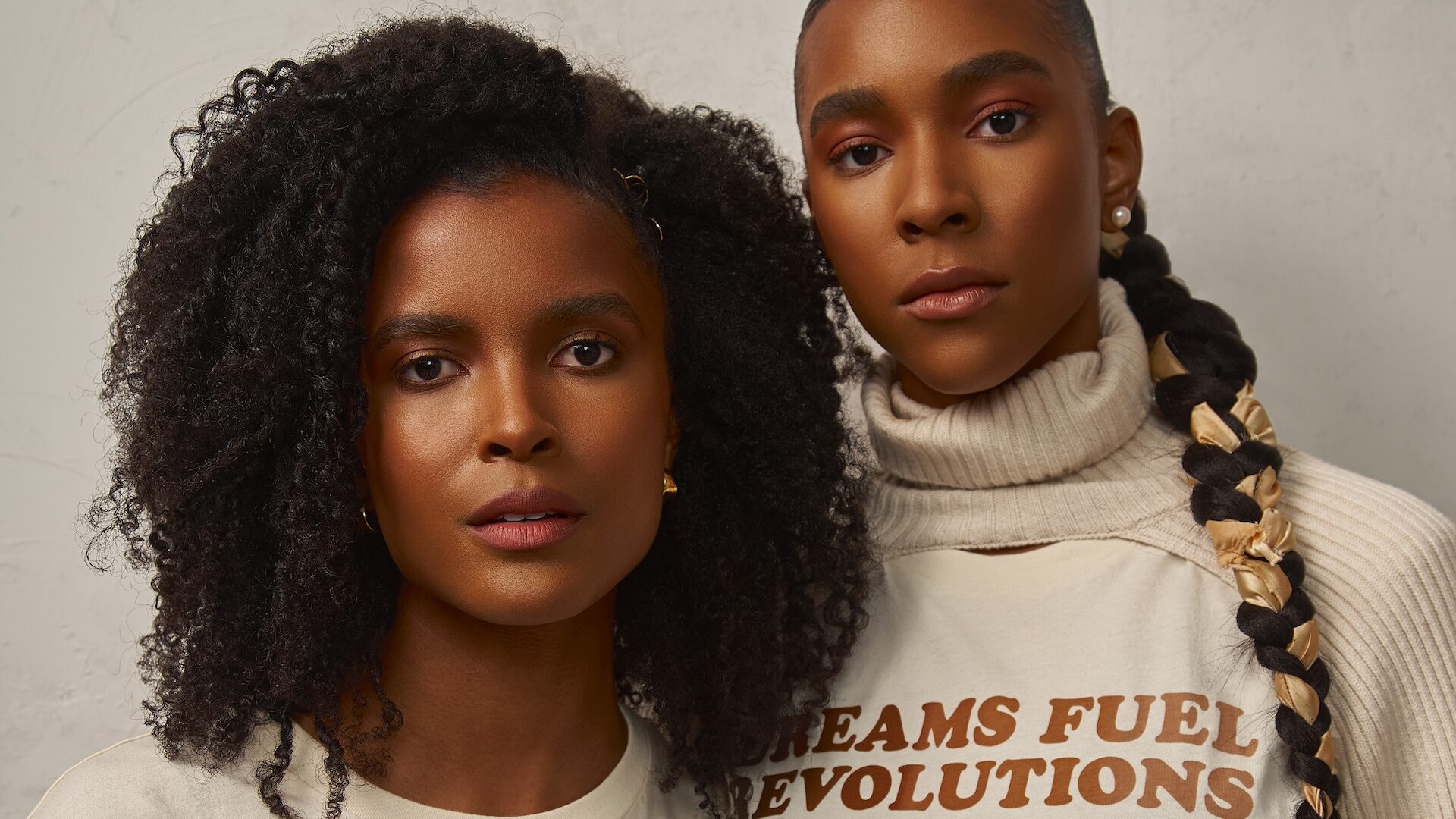 Meet The Revolutionary Sisters Behind This Fashionable Brand Collaboration
Justice and Nia Faith Betty are the proud founders of Révolutionnaire.
What originally started as a solution to modernize dance apparel and create a more inclusive community for young Black dancers and dancers of color has transformed into a social network for young change-makers. Bigger than they could have imagined, these two sisters curated a movement bigger than themselves and their initial mission. Now, they set their sites on inspiring individuals to fuel their dreams and kickstart them into revolutions while changing the way that people connect with one another and take action for the causes they care about.
Inspired by her journey as a young, vibrant Black ballerina, Nia Faith Betty longed for access to dancewear apparel in her melanated shade and "constantly felt alienated by my experiences in dancewear stores and the studio," she shared. "When I met Misty Copeland for the first time at 13 years old and learned that she also dyed her dancewear and shoes due to a lack of diversity in dance apparel, I knew something had to be done for Black dancers everywhere. I eventually launched Révolutionnaire as a dancewear line catering to dancers of color. I later expanded it to include a variety of apparel and accessories in a diverse range of shades for everyone," said 19-year-old Révolutionnaire co-founder Nia Faith Betty told Girls United.
Meet Joya Johnson, the 21-year-old dancer featured in Normani's "Wild Side" and Saweetie's "Motion" music videos!
Older sister Justice Faith Betty stood beside her sister's vision wholeheartedly and unapologetically as they sought out to launch what would soon be Révolutionnaire – the social network for changemakers. "From Nia's dream, we asked ourselves what it would look like if more young people with a dream of making their communities a better place had access to the network, tools, and information necessary to scale their impact," the 26-year-old co-founder shared about the escalation of her sister's dream.
Justice Faith continued to share how they recognized the challenges presented in existing platforms, as well as their overlapping experiences with community outreach and activism. By putting their brains and like-minded spirits together, Nia and Justice Faith created a space where Generation Z can connect, learn and take action on the issues they care about and recharge with resources grounded in the principles of self-care and sustainability.
"We are grateful to Roots for also giving us the opportunity to extend that into a clothing line that communicates our message to dream of and fight for a better future while celebrating the skin you're in," Justice told Girls United. Their most recent apparel collaboration includes a signature co-branded hoodie and sweatpants available in six colorways as well as graphic tees and an "I Am Révolutionnaire" weekender bag modeled after Roots' iconic Banff Bag. With a cozy gender-free fit and inclusive size range, the sizes range from the conventional sizes of XS – 4XL in women's and XXS – 3XL in men's.
Ahead of the launch of Révolutionnaire by Roots, Nia and Justice Faith gave Girls United the exclusive about the new collection collaboration with Roots, why they decided to partner with the lifestyle brand and each of their favorite pieces from the launch. Check out the full conversation below!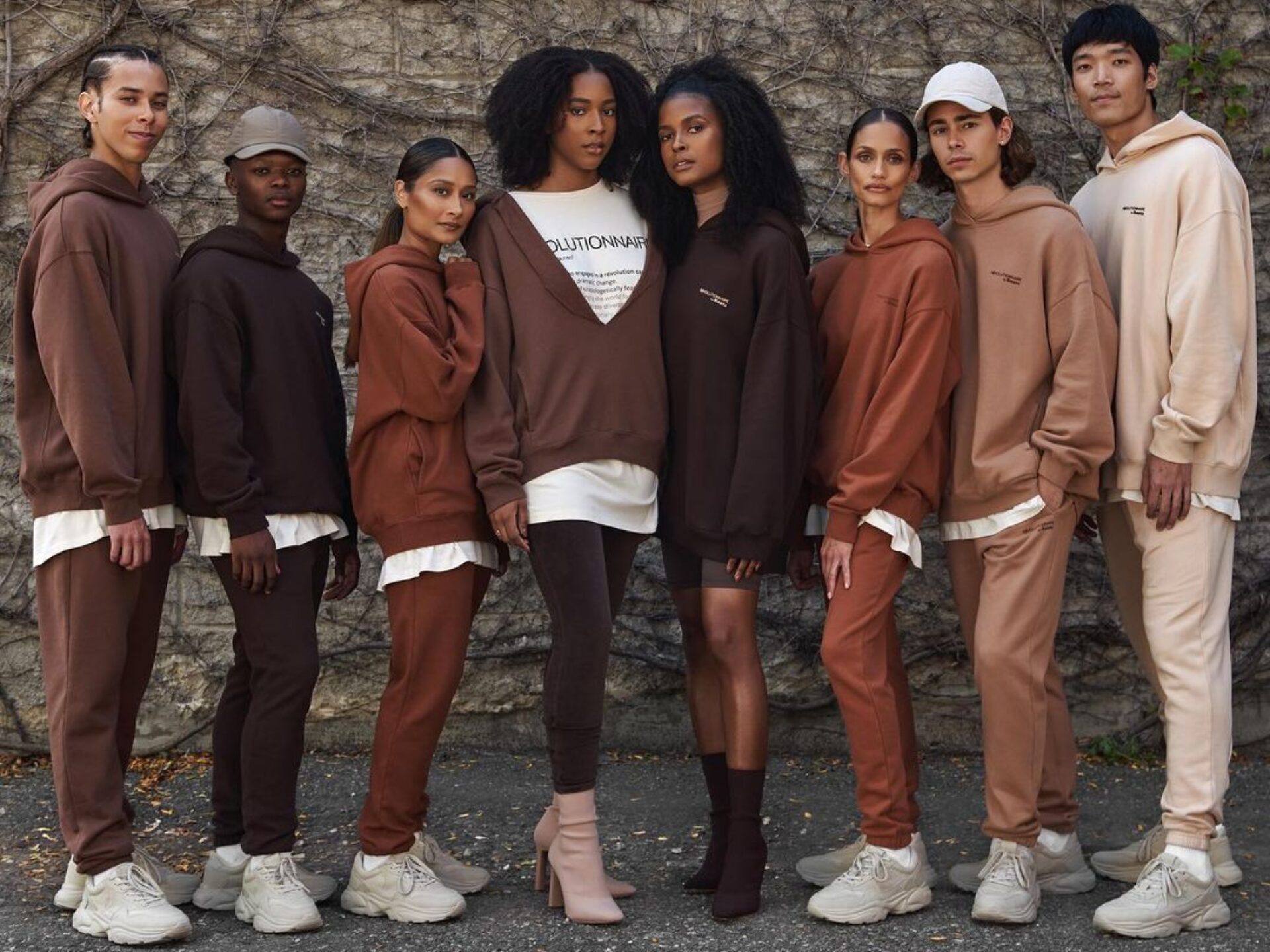 Girls United: How has social justice become increasingly important to Generation Z, and how is your platform amplifying young voices of color in the social justice movements?
Nia: As young Black female founders, it was most important to us to build an environment that could protect and amplify voices that too often are silenced. Our Community Guidelines center youth voices because young people are experts in our experiences. Unlike other social networks, we have zero tolerance for discrimination, hate speech and do not shadow ban. Révolutionnaire is an education, action and amplification platform for you and the causes you care about. Our members come together for action – for decisive action – because we understand that talk can only get us so far. 
Justice: Our generation lives at the unique intersection of powerful dynamics in society. On one hand, we are seeing simultaneous crises reach significant tipping points from systemic racism and police brutality to climate change, a pandemic, a rollback of voting rights, threats to reproductive rights, and more. At the same time, we have access to an unprecedented arsenal of tools at our fingertips that can drive widespread awareness and action for all to drive impact, regardless of age. These tools, such as Révolutionnaire's social network for changemakers, create opportunities to get involved.
Girls United: What influenced your decision to partner with leading lifestyle brand Roots?
Nia: We have been lifelong fans of Roots and grew up with the iconic heritage brand. Roots and Révolutionnaire are both mission and value-driven organizations that share a core focus on authenticity and inclusivity. I created Révolutionnaire to ensure that everyone has apparel and accessories options that empower them to celebrate the skin they are in and feel seen and reflected.  It has been an absolute dream to work with Roots to bring this message to wider audiences.
Read more about Drake's OVO collaboration with the NBA ahead of the 2021-2022 season!
Girls United: What is the meaning behind the powerful messages on the T-shirts and hoodies?
Nia: Dreams Fuel Revolutions is a quote from Justice's valedictorian speech at Columbia University and a nod to the historical significance of dreams. I recall sitting in the audience as Justice spoke about the importance of individuals keeping their dreams for themselves and their dreams for the world at the forefront of everything that they do. She cited, "History has taught us about the power of dreams, for it is dreams that fuel revolutions and humankind has never conquered any new frontier without finding inspiration in something that was first planted." This quote stuck with me and was integral in inspiring me to follow my dreams and create Révolutionnaire.
Justice: Our Definition tee proclaims how we define Révolutionnaire on an individual, community, and movement level. From the individual who engages in a revolution causing a complete or dramatic change, to a community of unapologetically fearless people dedicated to changing the world for the better, and a movement to celebrate diversity and empower dreamers to be revolutionary – that is Révolutionnaire. Our hoodies and jacket proclaim "I am Révolutionnaire" on the back, leaving a powerful statement behind as you leave a room. We hope that individuals feel inspired and uplifted by this messaging and consider the role we all have to play to leave the world better than we found it.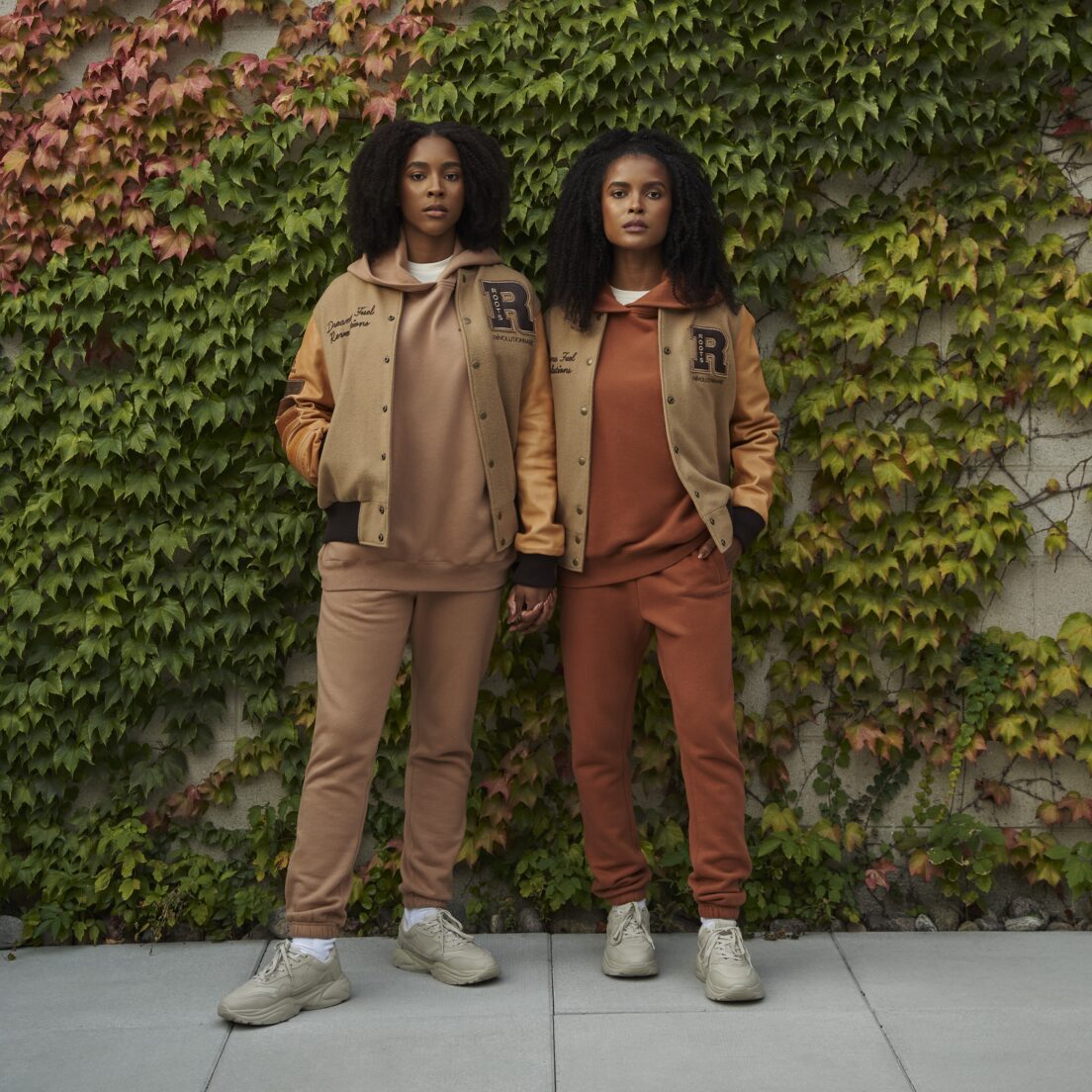 Photo Credit: Révolutionnaire/5WPR