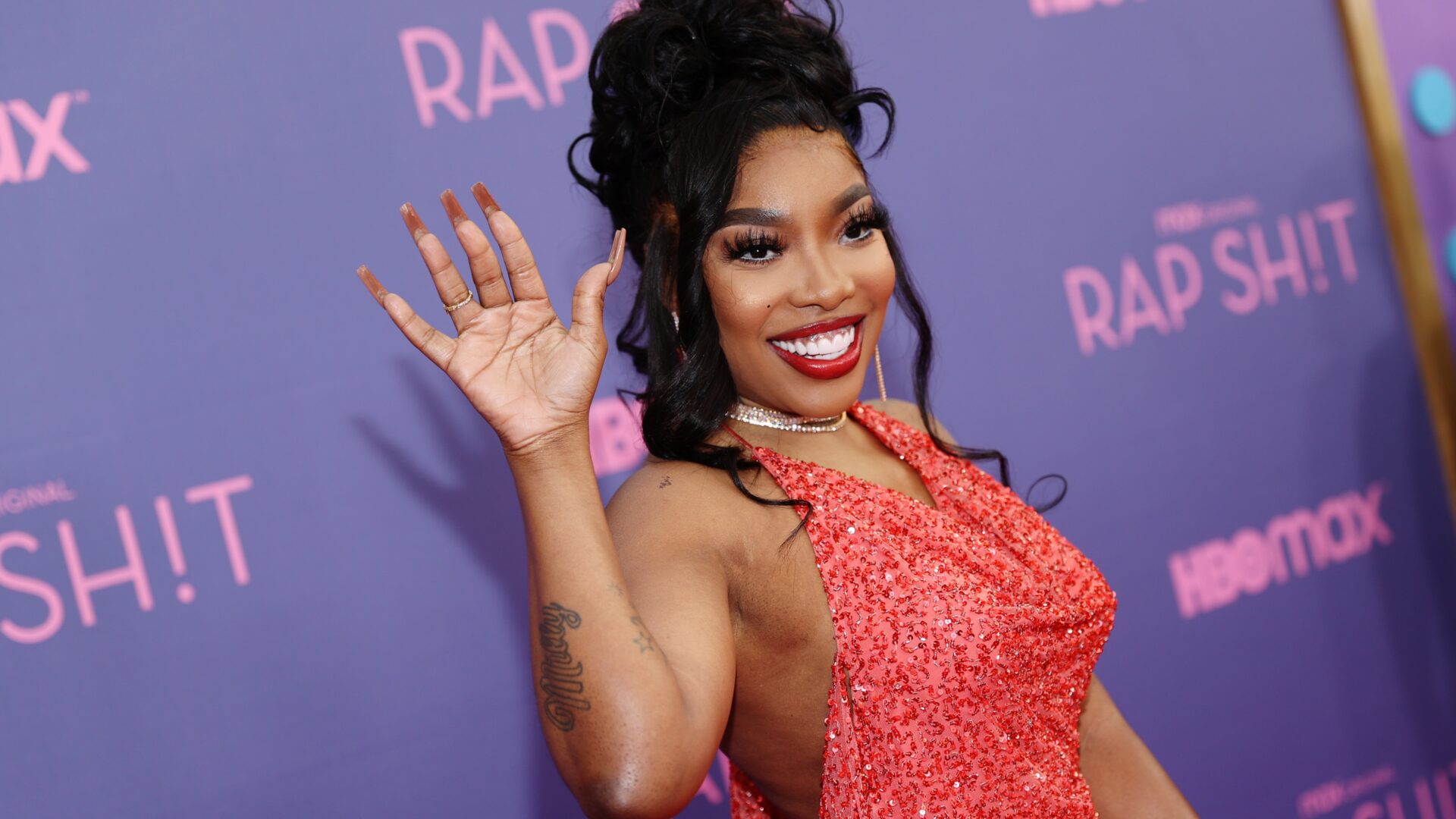 'Rap Sh!t' Star KaMillion Doesn't Mind Being The 'Underdog': 'I'm Cool With It'
Ahead of the season finale, the rapper and actress exclusively caught up with Girls United.
Since watching her mother practicing for her musical theatre performances after her work shifts, KaMillion has fallen more and more in love with music each day and was inspired to follow in the footsteps of her mother's musical talents. Today, the 33-year-old is making her mother – and herself – proud by starring in the Issa Rae-ideated series Rap Sh!t, where she gets to spit bars and dive into a new realm of entertainment on-screen.
While her maternal grandmother didn't understand how the music world worked, KaMillion's mother had the opportunity to sign to a record label but wanted to ensure that her daughter had the love and support that she would need to go far in her career. "She pushed me always to shoot for the stars and go for my dreams and always supported me. The rest of my family thought I was delusional because nobody from our city and nobody in our family was famous. So, how you going to do this?," KaMillion reflected. "My mom was always the one pushing like, 'You can make this happen.' That's why I bring my mom on the red carpet because she was there. She stood in the paint for your girl."
Fast forward to 2022, KaMillion is the industry's newest breakout star as she stars alongside Aida Osman as Mia Knight and Shawna Clark in Rap Sh!t, an HBO Max series about two estranged high school besties that reconnect to form an undeniably talented rap duo. But as they say, fame costs, and the first season of the series shows just what the Miami-based raptresses are willing to do to pay the price that comes with climbing to the top of the charts while balancing love, family, and friendship. Executive produced by, and inspired by the lives of, City Girls members JT and Yung Miami, KaMillion taps into her inner hustler while playing Mia as she seduces and schemes while juggling multiple jobs, being a full-time mother, laying down tracks, and co-parenting with the father of her child.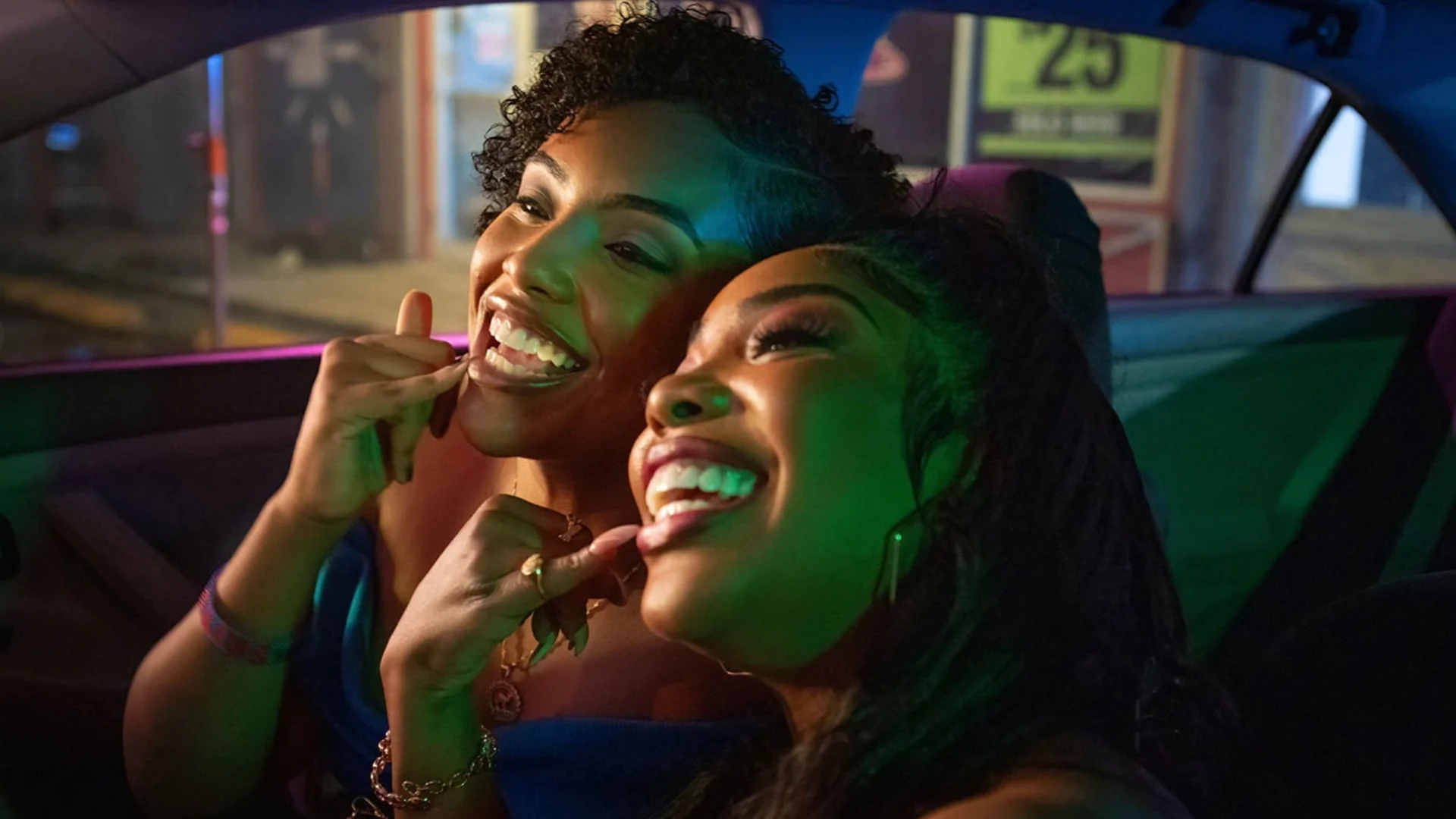 "Not immediately, immegiately. We say that in Florida – immegiately," KaMillion laughed as she reminisced on her instant connection to her character. "I was like, 'Wow, this is me.' When I did my audition, I'm like, 'I am Mia and Mia is me,' because literally besides a few small things, I just understand her struggle. I've had to do certain things to survive out here to make it to where I am today." Similar to Mia creating OnlyFans content to make extra money in addition to her other two jobs, the "Rich Bitch Walk" rapper remembers a time when she had to pick up a job at a strip club just to make ends meet.
"It wasn't me, but I was just trying shit to just keep the money flowing so I understand. I don't knock any woman for doing what she needs to do because everybody's story is different. Everybody's situation is different, and I think Mia really represents a woman of Renaissance because she had to be very versed and just be able to just pick shit up and go to make it happen," the former Love and Hip-Hop: Miami star praised of her fictional persona.
Ahead of the Rap Sh!t season finale, the Jacksonville, FL native had a candid conversation with Girls United about how the show tackles sisterhood, working with Issa Rae and showrunner Syreeta Singleton on the development of Mia, and the impact of Miami rap.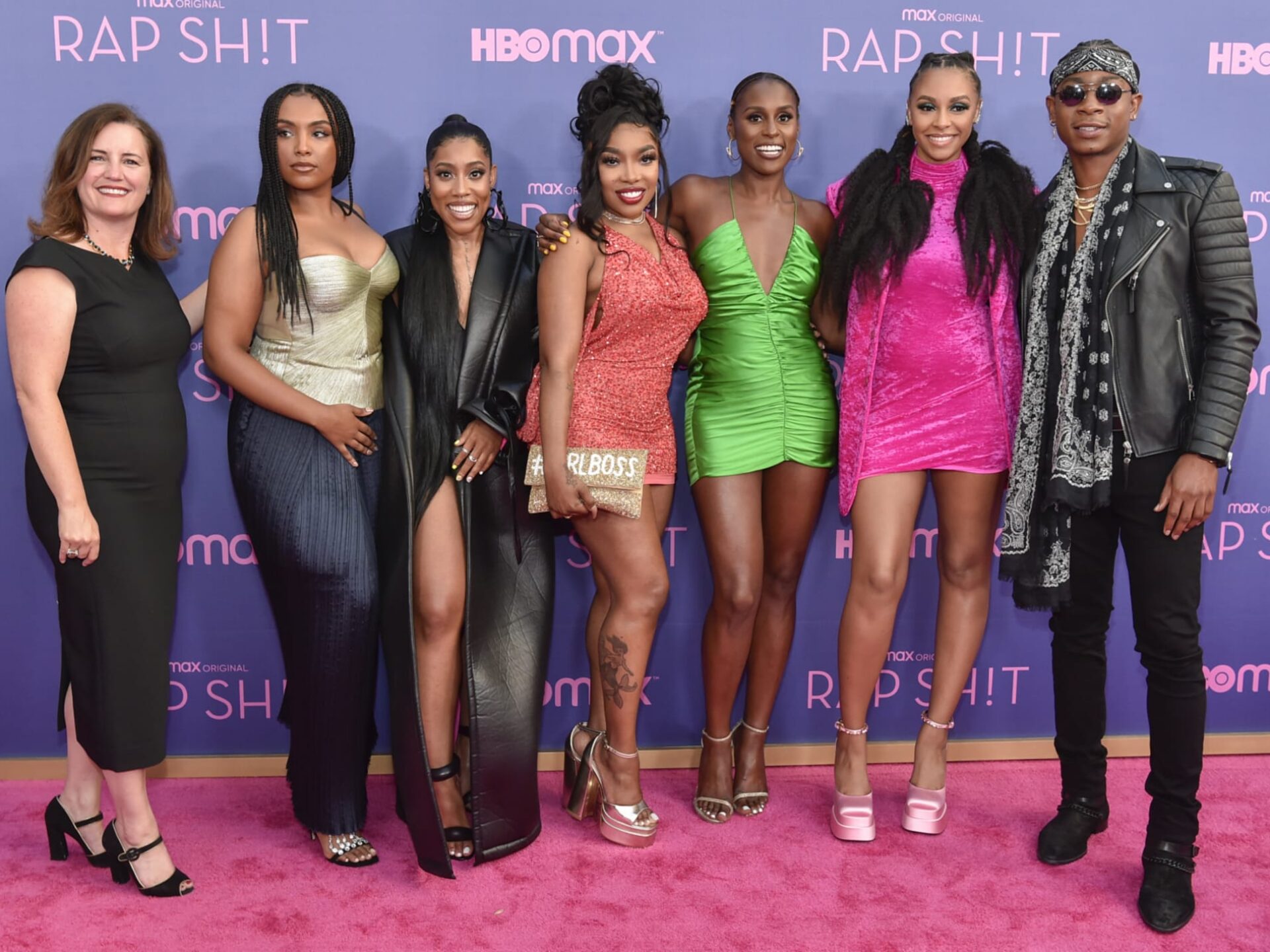 On deciding to take the role of Mia and joining the official Rap Sh!t cast:
"Well, there are two components. Number one, I wanted a job. I wanted to work with Issa Rae. It was so funny because I have a song called 'Fine Azz' that ended up getting placed on a show that she executive produces called A Black Lady Sketch Show. I remember when I was in the studio doing the song and they were like, 'Issa Rae is doing a soundtrack for a project,' and I was like, 'Okay, well that's cool. Y'all can submit it.' So when her name came up again, I'm like, 'I got to get on a project with Issa.'
"When I ended up auditioning for it, it was crazy. I got the email and they're like, 'they're using your song for Fine Azz.' So I don't think they correlated the two KaMillion's from the audition and then the song that they had chosen. When I opened my email, saw the script, and looked at Mia Knight and I'm like, 'Yo, this is me. Did someone take my life? Did someone really take my life and put it in a script? Is somebody watching my Instagram page or something?' It was just well written. I think that the characters were right now, that people could relate to. I was like, 'I got to be a part of this project for real.'"
On what she loves most about her character:
"What I love the most about Mia is that she's not judgemental. She has her separate pair of friends and she doesn't allow what these friends say about Shawna and didn't let the outside noise affect another friendship. Even though [she] and Shawna grew apart after high school and Shawna gave her her ass to kiss, she still gave her another chance. Because you know how it is. Sometimes you can't put your friends together. All your friends can't go out together. You got to keep them separate.
"For her to be able to navigate those times when they all were together, that's hard to do because some of my friends can't be around my other friends and it makes me feel uncomfortable. I don't know how to play the situation but Mia does a great job multitasking. Just in general, in her life being a mother, a baby mama, helping her baby daddy. Even when she says, 'I'm there for everybody. When somebody going to be there for me,' I felt that shit. I'm the one that's always there giving to people and when I need somebody, who going to be there for me? You got to be there for yourself."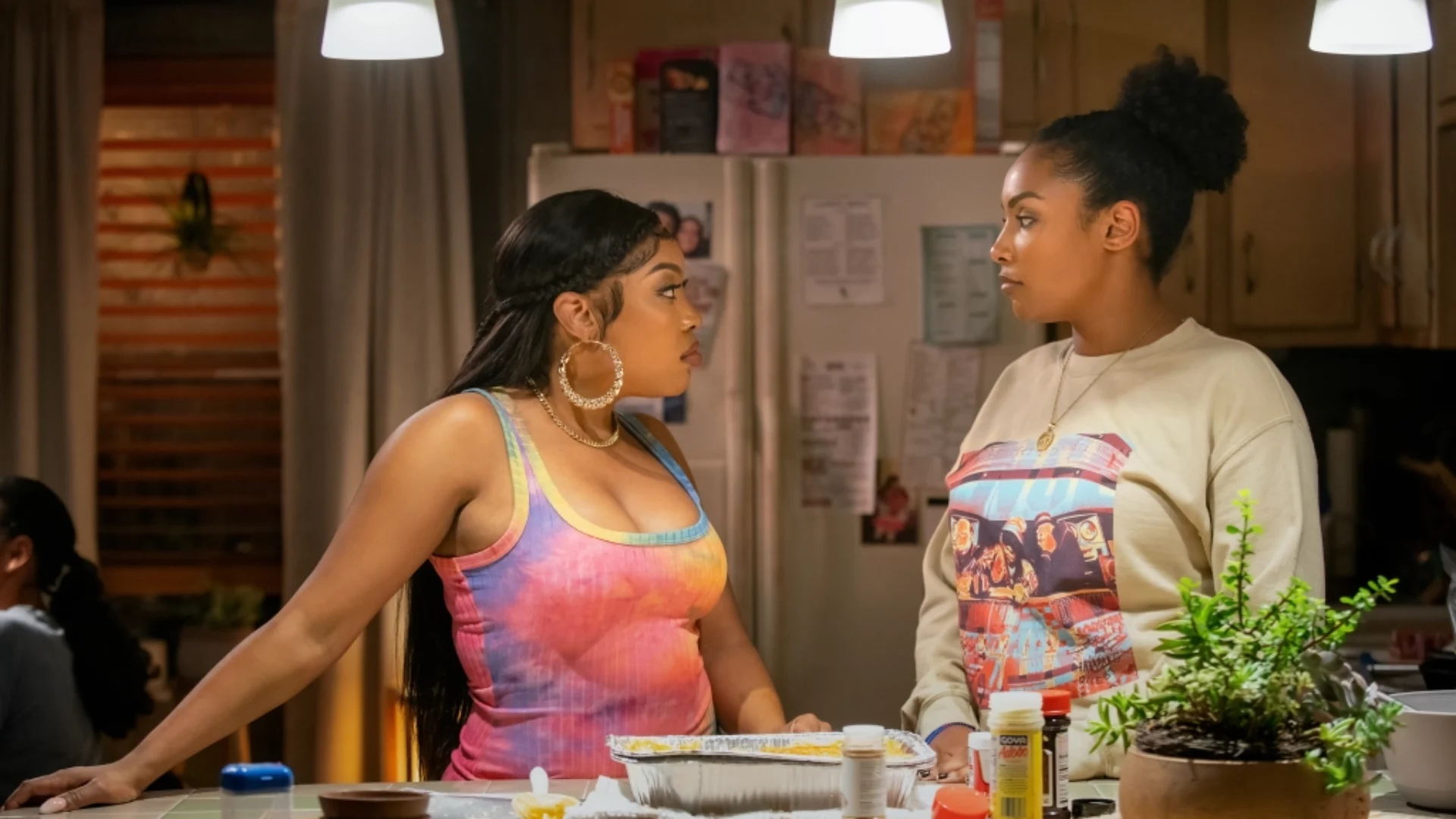 On filming Mia's mental health breakdown and depression:
"Filming that scene, we probably shot that scene maybe five times. It was crazy because reading it on paper, and then when we actually got in and did that scene, it was emotional. It was very emotional and I had to pull from somewhere to just really tap into that. Even the part where Mia says, 'Where they at? Come out. Who there? Where they at?,' that was improv. Everybody be saying you there. Okay, where they at then? Come out. Who the fuck going to be there? They actually kept that. It was a really kind of easy scene to shoot because you're the person that everybody expects to be okay. Everybody puts their burdens on and depends on and, who going to be there. It definitely came from a real place."
On empathizing with Mia and Shawna's rap career trajectory:
"Totally, I've been – and I still feel like I'm – an underdog. I mean, I'm cool with it because I know that my hard works speak for itself and you going to come up one day. This was one of my come-ups and salutes to the grind. It's underdog season. I really feel like not even in just showing just in my life, all the underdogs that I've seen working and have stuck with it, they're shining right now."
On the challenges of being a Black woman in the music industry:
"I don't think it's difficult as a Black woman to be in the music industry, just [in] my experience. My experience was never because I was Black, but because I was a woman. I'm very independent. I'm an independent artist. People used to think I had this big team because they saw my rise and all the things that I was doing. It was just me and my brother. My obstacles have always been being independent and not needing or getting up under hip-hop. All the girls who blew [up], they got up under men to validate them or to co-sign them. It's so crazy how a woman like Issa Rae just co-signed my whole life and she's the one that made the world see the diamond in the rough. It's always been, 'Oh, you need this person or you need to do this because you're a female,' or 'You're not light-skinned enough,' or, shit like that.
"It was never just because I was a Black girl. I know racism exists. When people be talking that racist shit to me, I make jokes about it. 'Bitch, you wish you was Black. You see this melanin. Y'all love us. Y'all love us. Everything about us y'all love, y'all want, y'all study us in science lab.' I don't get into that because you really love it. It was mostly just being a woman, not getting pregnant on my way up trying to chase this shit, and not letting men try to tell you who you are or what you should talk about. That's why I love this show because it is a bad bitch Renaissance, seriously."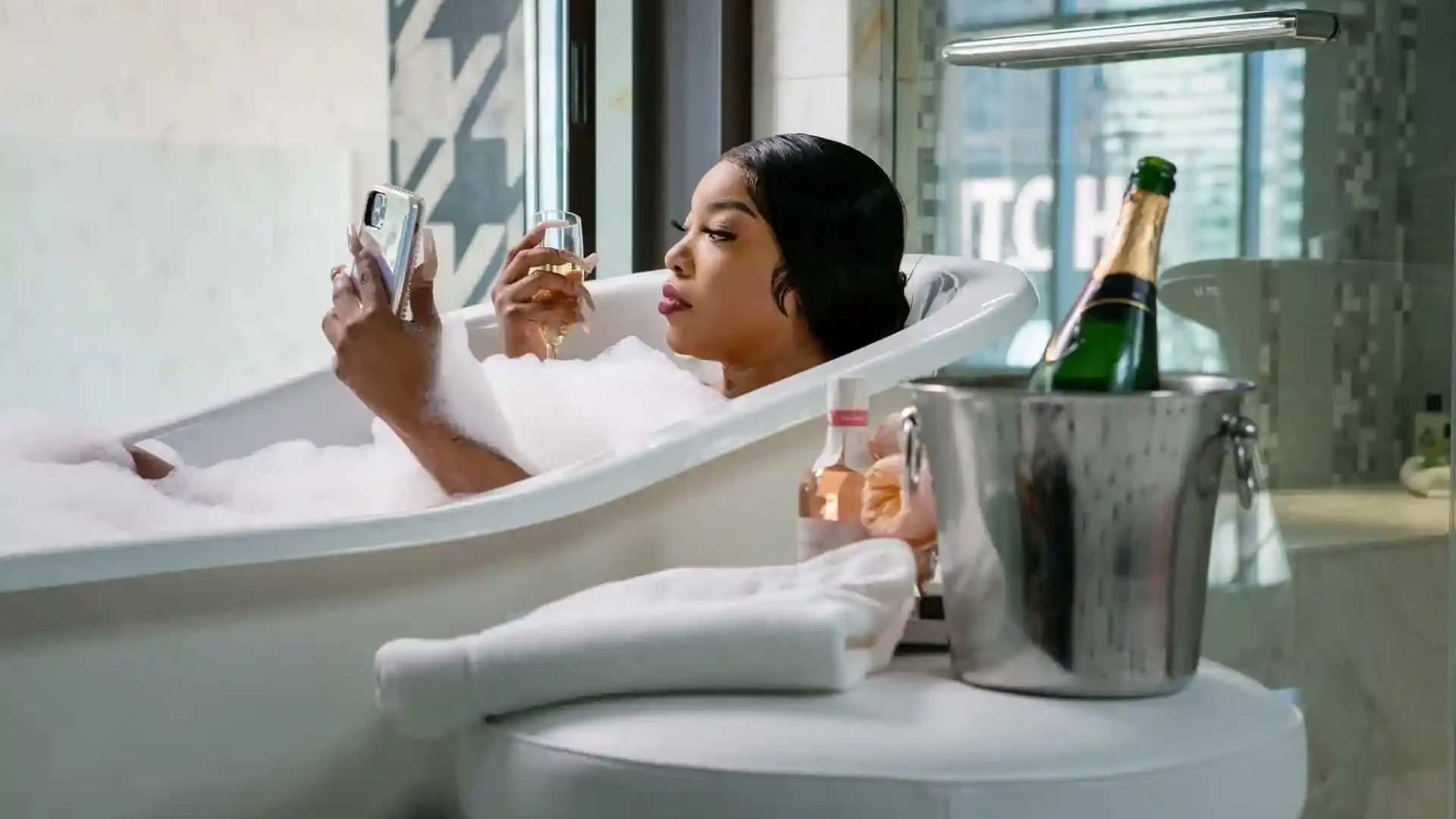 On the impact of Miami rap in the music industry:
"I think Miami is lifestyle music. Trina was talking about the lifestyle of girls from the other side of the tracks. It sounded glamorous and it was glitzy, but you had to take another path to come up. You had to rely on your looks and sex and all of these things. It's glamorized, but it's really where we come from [in] Florida. Most people come from the slums and especially females. People always say, 'Why girls always rap about sex?,' but it happens. This is one of the ways that we get ourselves out of poverty. People talk about how they want to hear other things, but the fact of the matter is people will base you on what you look like on the outside. They judge the book by the cover.
"Artists like Trina, artists like City Girls, wouldn't be so popping if the world wasn't like it is. People don't accept you for what you got in your mind or guys don't want you for what you think. Most of the girls that's getting treated and flown out, are the girls who are dividing the pie, dividing they legs, or bad bitches. That's just life and the working girls, the girls who try to grind it out, or wholesome or whatever it is, get looked over. For the strong Black women, the boss bitches who really got their own paper and try to come up on their muscles, it's harder and the guys ain't lavishing or showering them with those gifts.
"You would have to be a city girl to do. You coming up on another way, an alternative type of lifestyle. That type of lifestyle affects the music of Florida because that's really how people are getting by. Motherf***ers is scamming. We ain't come from that, so we going to get it by any means necessary, because y'all not going to give it to us. The whole of Miami was built on drugs, illegal shit, and people try to make it seem like the world shouldn't be like that. If it shouldn't be like that, why y'all get to do it? Y'all families is living good and y'all expect Black people or the minorities, so we got to find our way out, too. The rap music is our testimony or our journal to document these events of how we became, how we were liberated and how we got rich."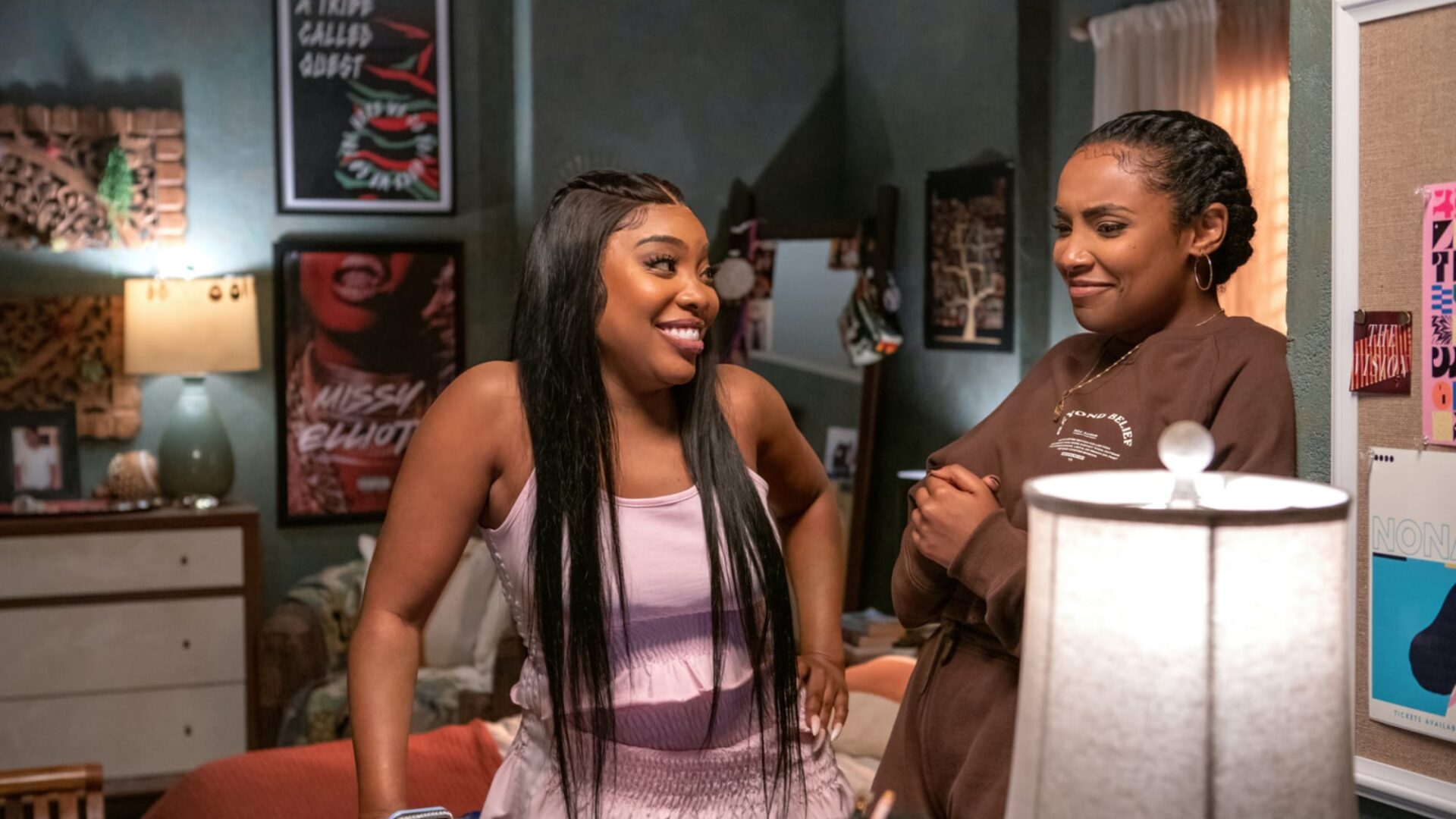 On her creative input on Mia's character development and story arc:
"Well, I was one of the castmates who's out of Florida. As far as how she speaks and certain things in the script, if that's not the slang that we're using, I'll tell 'em. Even helping Aida like, 'This is what we say.' [Issa Rae] definitely took some of the things that I brought to the table into consideration with creating my character even from the way my hair is. I remember the first day we came on set, I had a whole different hairstylist and makeup artist. I went to Issa and I was like, 'This ain't it, Issa.' All I know is, shit changed. It was better the next day. Issa definitely listens to us and she takes everything into consideration. I know she's rocking with us and she knows that we're never going to be on no bullshit, so she takes our opinions as credibility."
On Mia and Shawna's relationship:
"Growing up, I always had guy friends. I was the girl who hung around with a lot of guys and I always was like, 'Dang, I wish I could have a best girlfriend.' I would always feel like I was the loyal friend. I would never mess around with nobody's boyfriends. I would never tell nobody's secrets, but people will always disappoint me. Seeing the friendship and sisterhood in this show is very important because nowadays, a lot of what we hear about is creating strong bonds with girls. You might see two friends posting pictures together, saying 'besties,' or it's being advertised a lot about female friendships. It was important because we see guys have such a strong bond. It's like the guy code. Guys won't tell you anything.
"It's the bro code. They keep it. You never really see guys falling out. You never really see guys fighting over girls. It's like, whatever. [Issa] did that with Insecure too, displaying Black women friendships because they're really important for your growth, for your mental health. All of this is important as a woman. Even when it goes back to African villages, there's always a group of women working together. It's important for Black women to find groups of other women they really relate to. I'm sure girls who are friends, they're looking at the screen like, 'Okay, this bitch is Shawna. Bitch, you're Shawna. You see how you do me? You see how you do me? This is how I was feeling. This is how it looks.'"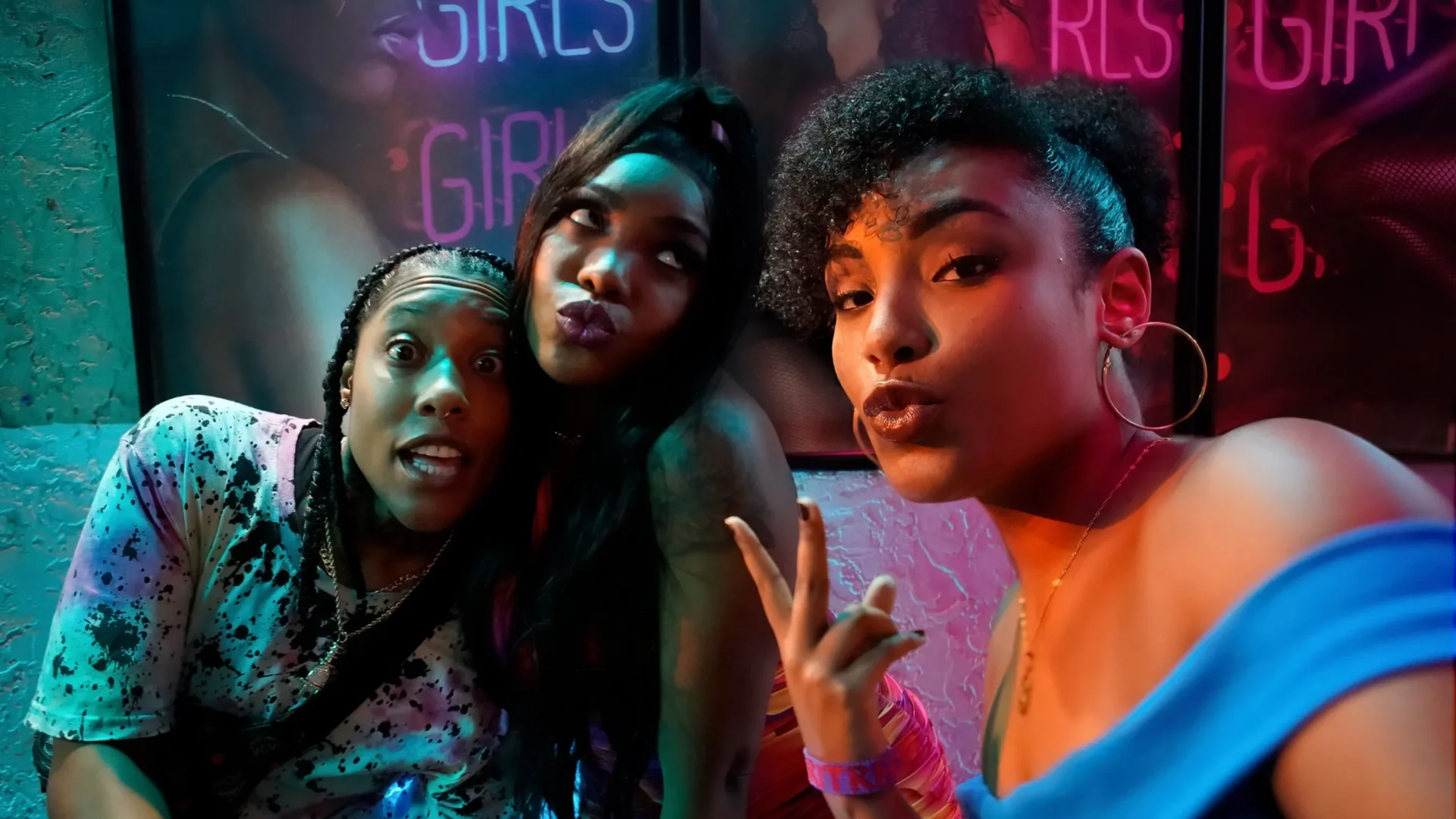 On advice she'd give young KaMillion on the come-up:
"I would tell her, 'Tunnel vision, keep going. It's going to happen.' I always knew that it would happen for me; I just didn't know when and I just didn't know how. Sometimes you get discouraged. There's a lot of people who have contemplated suicide because entertainment is all they know or all they want to do. It's so many people doing it and it's so much rejection before you are accepted. I'm not going to lie, I've been through that so I can relate to people who come to me with advice about suicide, being depressed, or not having a support system. I can identify with that because you want it so bad. Tunnel vision, stay focused, and stay consistent. Stay dropping. I don't give a damn if five people like your post – don't delete it. Don't take it down.
"Keep going because they going to see that shit. The algorithms will pick up and one day, you'll end up being what you thought you were in your head. How you saw yourself, you will see yourself. I'm just so happy. God is so good that I'm able to see myself how I saw myself because everybody don't get that opportunity. If I would've quit, I wouldn't have been able to see shit, so that's what I would say. Keep going and keep going so you can see yourself, how you see yourself."
Get on your Rap Sh!t and check out the official trailer for the show below, now streaming on HBO Max.
Photo Credit: LOS ANGELES, CALIFORNIA – JULY 13: KaMillion attends the Los Angeles series premiere of HBO Max's RAP SH!T at Hammer Museum on July 13, 2022 in Los Angeles, California. (Photo by FilmMagic/FilmMagic for HBO Max)
About D'Shonda: Born and raised in Brooklyn, NY, D'Shonda Brown is the Associate Editor at Girls United. When she's not interviewing or writing, she enjoys running, dancing, buying sneakers, and binge-watching Lifetime movies.