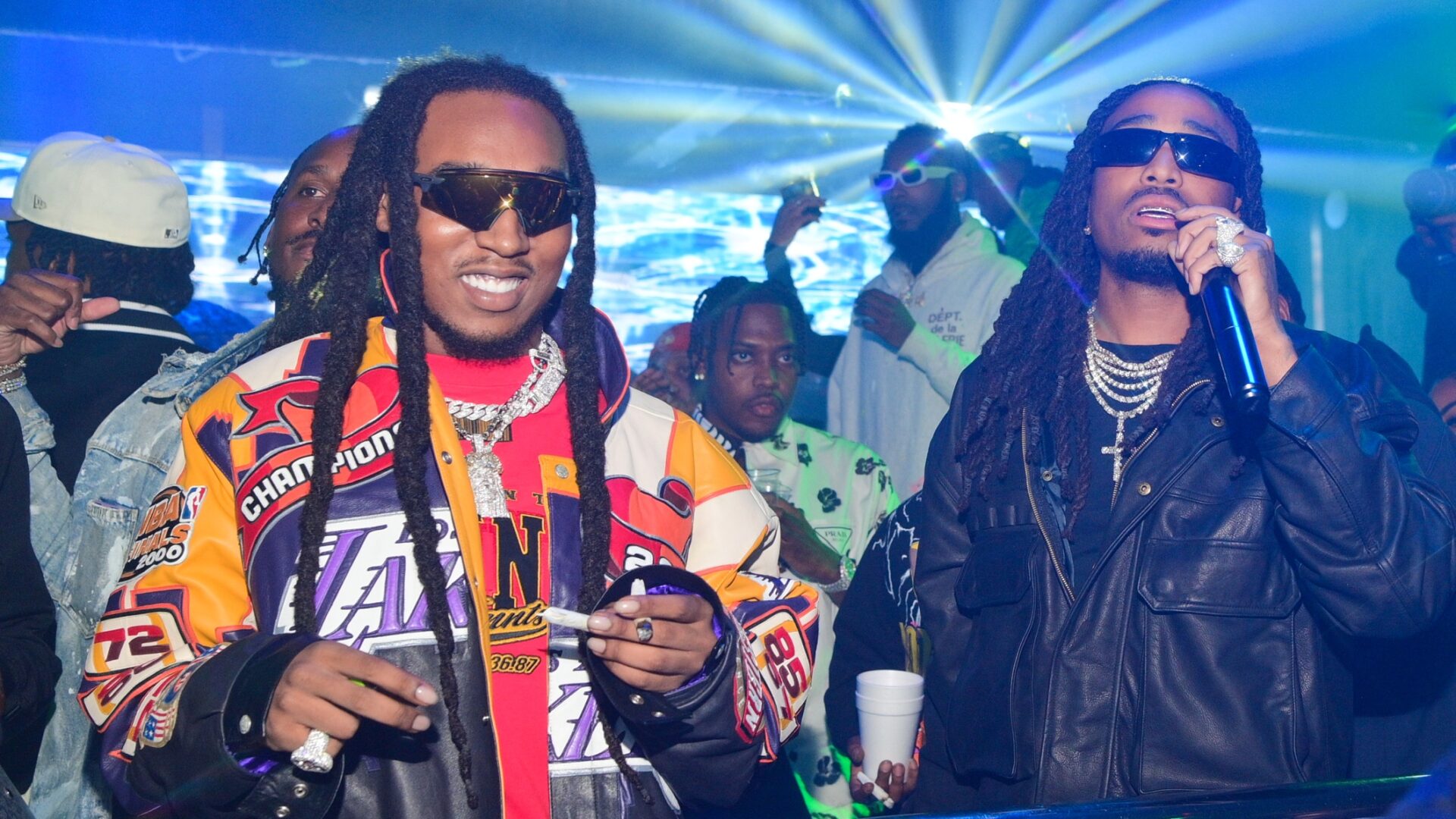 Quavo Drops New Song 'Without You' Tributing Takeoff
Wednesday night, the rapper broke his silence through music.
On Wednesday, Quavo released his new song "Without You," tributing his nephew and groupmate Takeoff. 
The rapper dropped the song with a black-and-white visual of him listening to the melodic music as the lyrics transitioned across the video. "Tears rolling down my eyes/ I just seen an angel fly."
The 31-year-old opened his verse vulnerably as he reflected on the passing of Takeoff. "Can't tell you how many times I cried. Days ain't the same without you. I don't know if I'm the same without you."
Takeoff was killed on November 1, 2022, outside a private party in Houston at a bowling alley due to a shooting, injuring another man and a woman.
According to Associated Press, Takeoff was pronounced dead at the scene of the 2:30 a.m. shooting. An Associated Press reporter observed a body loaded into a medical examiner's van around 10 a.m., more than seven hours after the shooting.
Thousands rallied together to tribute to Takeoff's sudden passing, including Cardi B, Quality Control CEO Pierre "P" Thomas and Gucci Mane.
According to ABC News, The man charged with murder in the fatal shooting of Migos rapper Takeoff in Houston has been released on a $1 million bond. According to court records, Patrick Xavier Clark, 33, was released from the Harris County jail Tuesday.
Quavo reflected on his and Takeoff's grind and how they made many memories. In an Instagram post made on November 12, 2022, after his funeral Quavo left the world with his letter to his nephew.
"You always made sure I did it first so you can do it right with me. You never competed with me, we were always on same team," Quavo penned.
About Kenyatta: Kenyatta Victoria is an entertainment and culture reporter passionate about music, pop culture, and marginalized stories. She has bylines in publications such as Chicago Reader, INSIDER, Girls United, TransLash Media, and the Chicago Tribune.