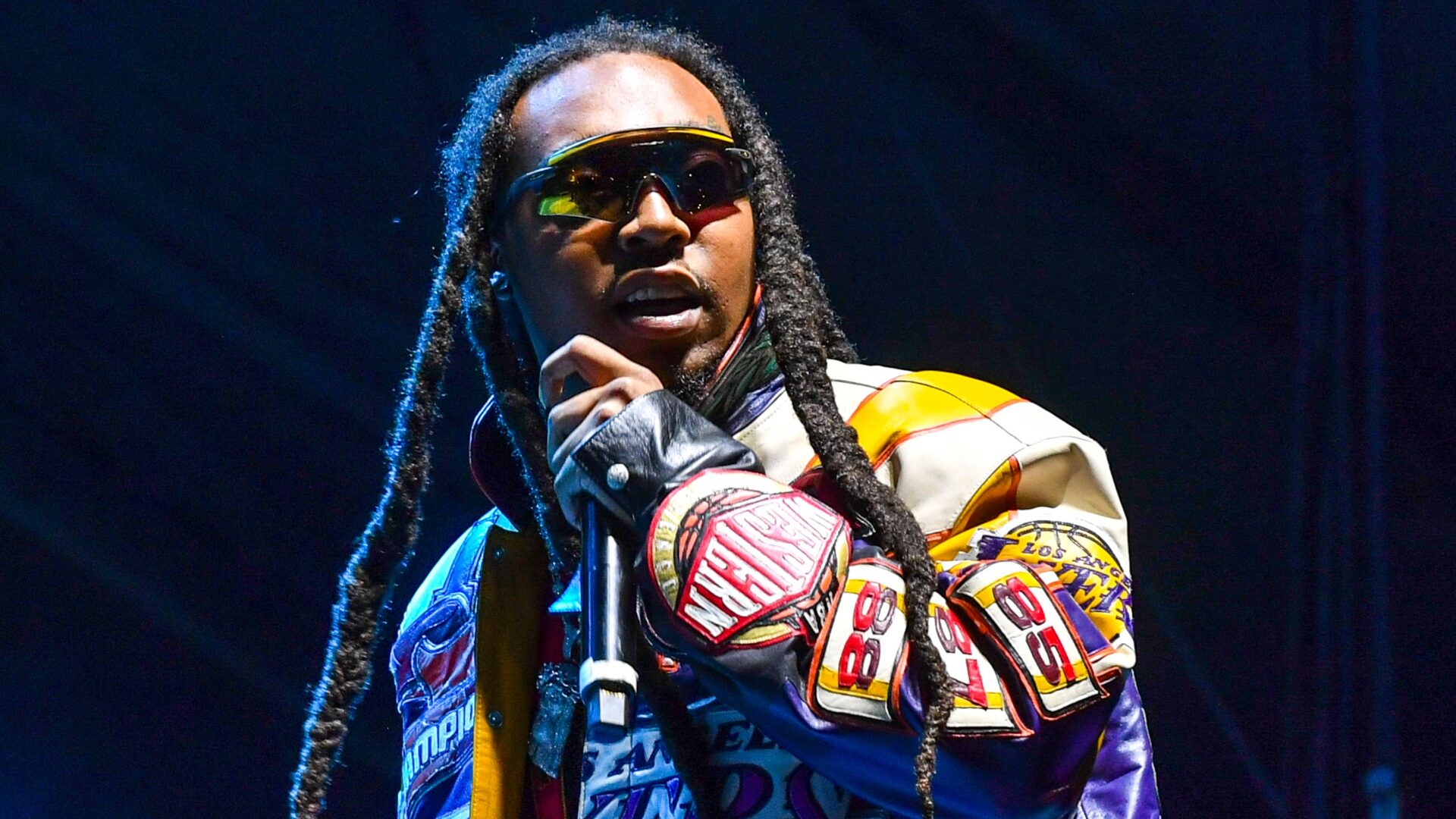 The Life And Legacy Of Rap Star Takeoff
The rapper was shot and killed in Houston on November 1, 2022.
Rapper Takeoff has passed away at the age of 28 in Houston, Texas. According to the New York Times, Chief of the Houston Police Department Troy Finner confirmed the rapper's passing at a press conference early yesterday afternoon.
Kirshnik Ball, professionally known as Takeoff, was celebrating Halloween with friends and family prior to the reported shooting. He was famous for being one-third of rap group Migos.
Known for their hit songs "Versace", "Bad and Boujee ", and "Need It", the Grammy-nominated group has received numerous awards since their 2008 debut. They took home trophies from the 2017 Billboard Music Awards (Top Rap Song), the MTV Video Music Awards (Best Hip-Hop Video, 2017), and more.
After growing up together in Lawrenceville, Georgia, the group grew into their love for music as a family and began making waves in the industry.
Along with his group mates, Takeoff is noted for expounding on the trap genre and for giving the world a fresh perspective on Atlanta. The group's big break came with the release of "Versace" in 2013, after the song went viral and was listed on the Billboard Hot 100 list. Drake appeared on the song's official remix, taking it to even higher heights.
Migos rode the momentum and continued to make club-ready anthems; including two more albums, both of which both were listed on the Billboard 200 list. The trio also became famous for their hit dance move the "dab" after producing the song "Look At My Dab" and going viral once again.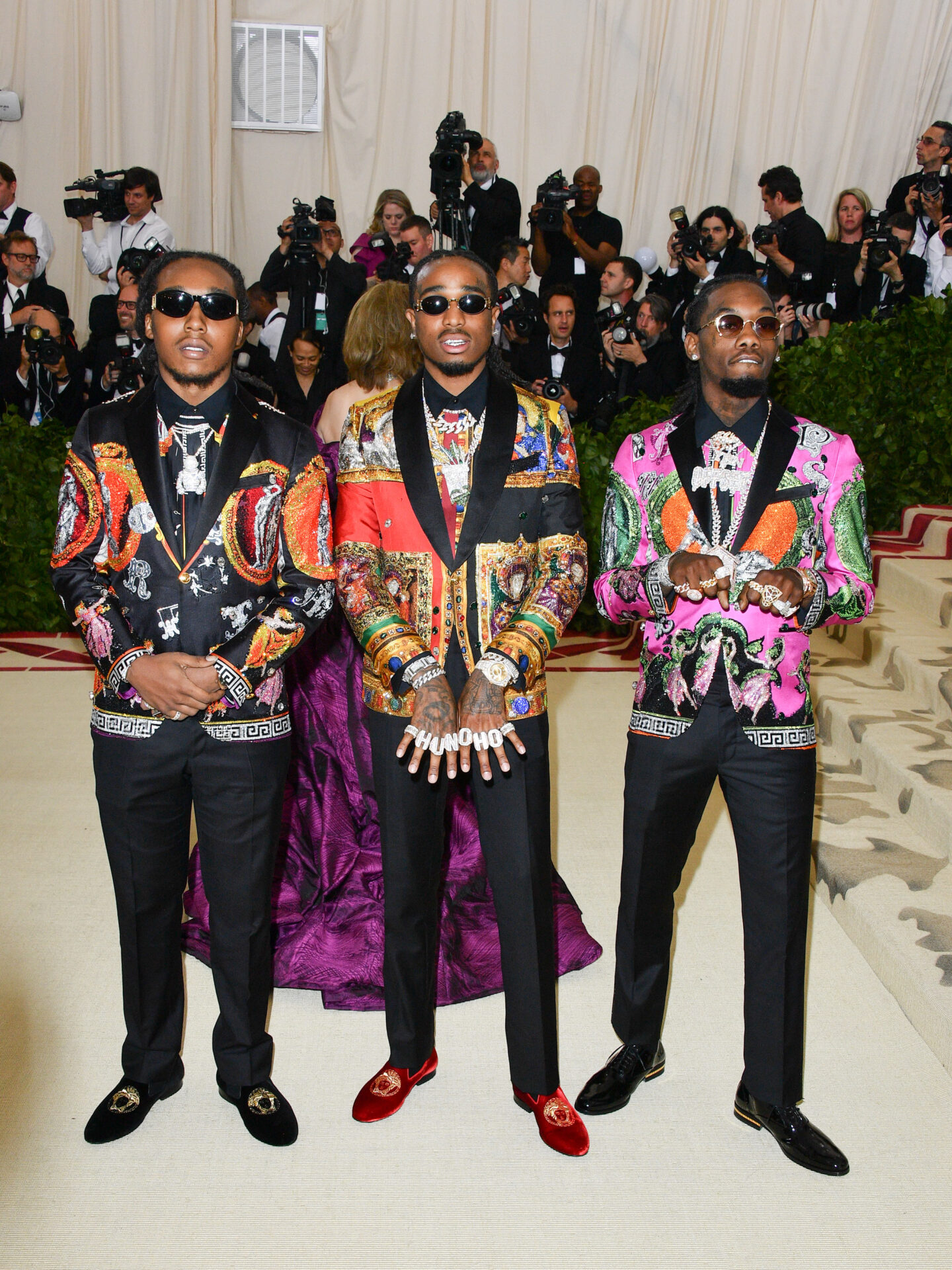 NEW YORK, NY – MAY 07: Offset, Takeoff and Quavo of Migos attend Heavenly Bodies: Fashion & The Catholic Imagination Costume Institute Gala at The Metropolitan Museum of Art on May 7, 2018 in New York City. (Photo by Taylor Jewell/Getty Images for Vogue)
Celebrities and fans have taken to social media to share their condolences and calls to end gun violence.
"Please tell me this is just a bad dream pleaseeeeeeee I don't want to believe this lil bro please", was the caption written on an Instagram post by creative producer and singer, Teyana Taylor.
Rapper Lecrae took to Twitter, saying "No hot takes. No profound thoughts. Just sad that another rapper, son, brother, and friend has been killed. God be with all those who feel the loss. #TakeOff #MIGOS,"
In 2018, Takeoff released his only solo studio album, The Last Rocket. Earlier this year, he released a joint album with his uncle, Quavo, Only Built for Infinity Links. The project was introduced them under the moniker "Unc & Phew" and featured artists like Gucci Mane, Summer Walker, and Young Thug.
During a 2022 Drink Champs episode, Takeoff spoke about being respected for his hard work in life, saying, "Time to give me my flowers, I don't want them when I ain't here."
Photo Credit: ATLANTA, GEORGIA – OCTOBER 09: Takeoff of Migos performs onstage during the 2022 ONE MusicFest at Central Park on October 08, 2022 in Atlanta, Georgia. (Photo by Aaron J. Thornton/WireImage)