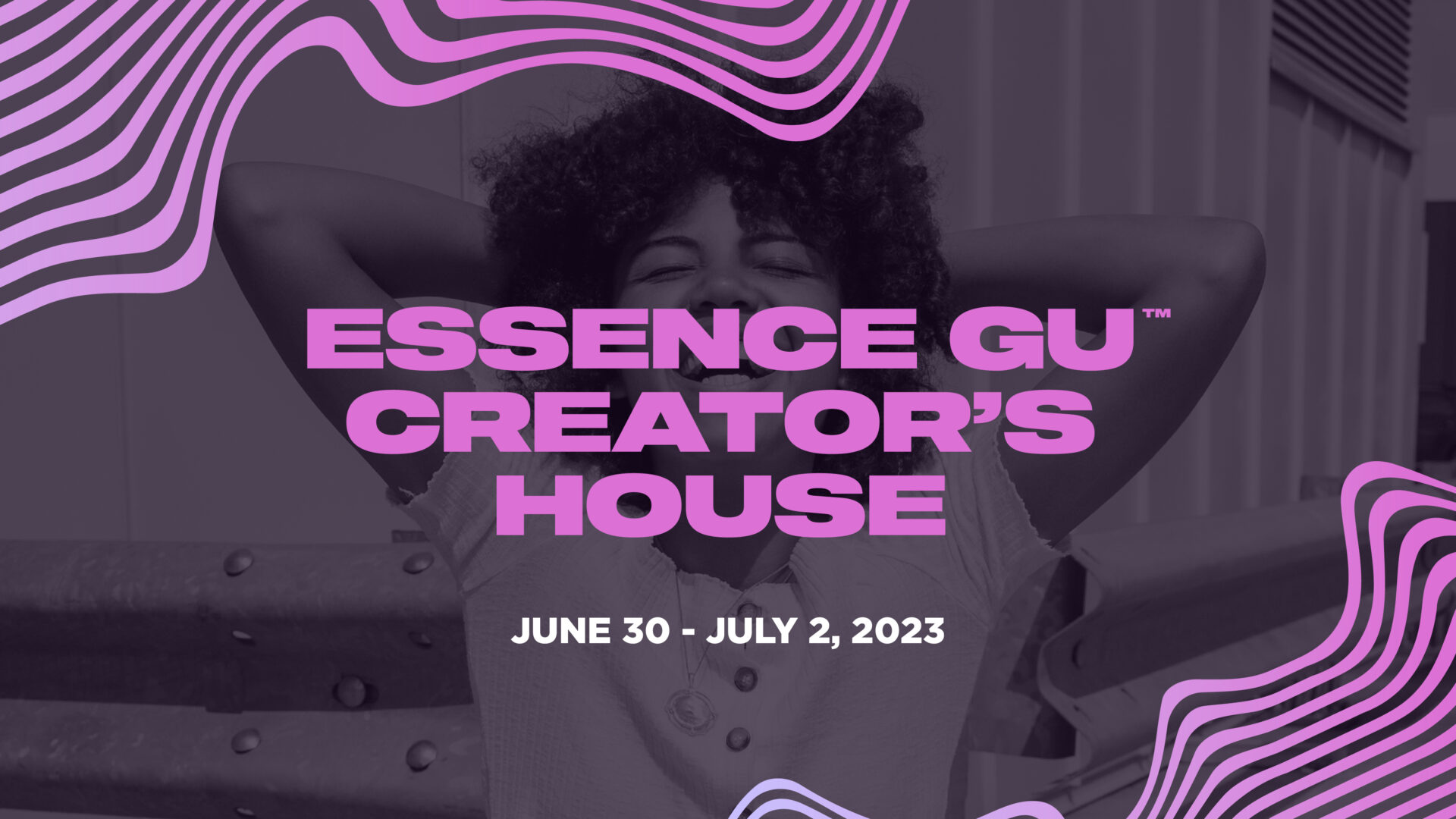 Prepare For Bigger And Better At GU Creators House
From being your own CEO to getting your money on a new level we have it all
The time for Girls United Creators House is right around the corner!
Creatives across the country have a place to come together for a weekend full of fun, networking and unfiltered information that you won't find anywhere else.
Get an inside look our at our Partner In Prime panel where we sit with entrepreneurs and besties Donye Taylor and Olamide Olowe on how they get money together and take their friendship and bank accounts to new heights.
Read 'Here's What You'll Get To Do At Creator's House'
Not only are we looking at the growth and evolution of entrepreneurship through friendship, but we're looking through it from an HBCU lens. Our HBCU to CEO: Women Entrepreneurship Panel with Rosci Diaz joining to moderate a conversation between CEOs who are HBCU alums about their passions coming out of school into thriving businesses. The segment will feature interactive workshops and networking opportunities for all women to gain the insights and practical guidance to bring their ideas into fruition.
As we dive into all things business and entrepreneurship don't worry we got you covered on one of the most talked about things on social media: dating.
Truth is the girls (the city, the hotties, and others alike) were never "down-bad" as haters would try to claim, we were only figuring out how to reach pure satisfaction in doing what we want and being with who we want.
Read 'After The Auntie Party, It's The KickBack'
As we come together for an unforgettable weekend at Creators House on June 30-July 2, 2023 we'll dive into every aspect of being the blueprint as Black women. We'll get up close and personal with the most notable women in sports today: Flau'Jae Johnson, Shea Dawson and Te'a Cooper to discuss their stance on the future of sports, the impact they hope to have on the sports industry, and their mindset that has brought them to this pivotal moment in history.
We hope you're ready for the perfect weekend to prep for that long awaited summer photo dump for everyone to see at Creator's House. Then, of course, we have our must-see afterparty: The Kickback. For more information and to RSVP, visit https://ticketing.essence.com/#/?type=essence&filters=category%3DGirls+United
About Kenyatta: Clark Atlanta University and Medill School alumna Kenyatta Victoria is the Girls United writer covering everything from news, pop culture, lifestyle, and investigative stories. When not reporting, she's diving deep into her curated playlists or binging her favorite comfort shows.