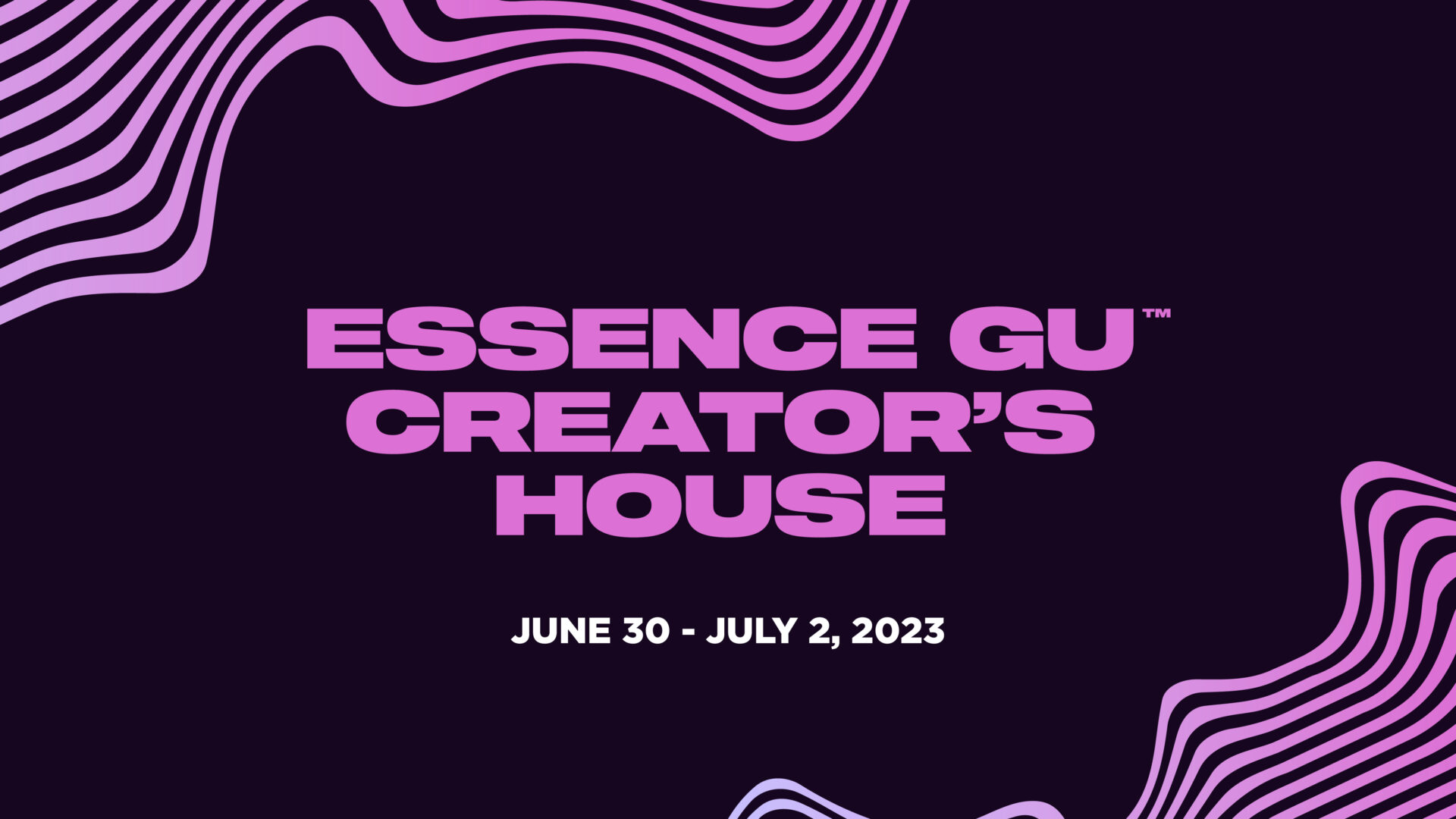 Here's What You'll Get To Do At Creator's House
Join the GU team on June 30-July 2, 2023, for content paradise
As Black creatives continue to set the bar and become the standard, Girls United has curated the perfect hub for the next generations of creators, from beauty to gaming. There's no need to worry about an overflow of the aunties because Creator's House is the hot spot you need to be at.
Since this is our first welcome to the center of Southern culture for the Essence festival, we're coming to New Orleans with a bang. From cultivating conversations to photo moments for the group chat, we've covered you in endless content paradise.
"ESSENCE is currently holding the title of the largest festival of the year, and it's only getting bigger," said Content Editor Danielle Wright. "As Girls United continues to expand, we are thrilled to have our own hub, Creator's House."
Read 'Girls United Creator's House Is The Gen Z Hub For Essence Festival'
Need a place for makeup? Check. Inspiration from industry veterans? Check. Are you looking for a moment to give the rap girls their flowers? Check. Creator's House has everything you need to become an even better person and leave with a new group of friends to vibe with for the weekend.
"Content Creation has driven many of us towards success, and for those wanting to dive deep into branding themselves, there's no Tik Tok, Instagram Reel or Twitter thread that will grant you the blueprint you'll receive at our debut activation," Wright said. "We aim to bridge the inequity gap between Black influencers while bringing your feed to life, conversing with the biggest names of our generation. From fashion to business and the celebration of Hip Hop 50, Creator's House is a safe space for us to learn unfiltered mixed with an act bad weekend."
Here's everything you need to know about GU Creator's House! Then, of course, we have our must-see afterparty: The Kickback. For more information and to RSVP, visit https://ticketing.essence.com/#/?type=essence&filters=category%3DGirls+United 
Go Behind The Seams In The Fashion Industry
The time for Black fashion is now. This all-inclusive workshop will feature the most prominent names and new and upcoming fashion leaders in the business. From PR reps to stylists, they'll show you how to pitch yourself and your brand to receive the public attention your brand deserves. Aspiring fashion leaders will learn how to create samples, bring their concepts to life, and every other aspect of the industry.
Deep Dive Into Women Being Forever The Blueprint In Hip-Hop
Women's undeniable presence and influence in Hip Hop culture cannot be ignored. It is essential to recognize the contributions of legendary figures and their work, which have paved the way for today's female Hip Hop artists to flourish and become an integral part of the culture.
Knowing It's Okay To Pivot And It's Your Time To Create
The newcomers to the workforce are bringing about significant changes to corporate culture by creating their own rules and challenging "traditions." As many 9-to-5ers have taken on the side hustle of being a content creator for the fun of it has caused some controversy with their employers, possibly due to their candor on salaries and work-life balance on social media. Their advice has helped alter office politics for the better and listeners to live more fulfilling lives.
Join a group of corporate baddies who are either juggling both or successfully transitioning to being a content creators to learn what tactics have helped them further their careers.
Learn About Yourself As A Friend
Calling out your shitty friends can either rekindle the love or push them farther away – difficult, but always worth it. We understand the complexities of friendships and commonly lack the knowledge to maintain the good ones, so let's talk about it. Our goal is to improve the quality of our friendships and learn how to effectively call out those falling short while also acknowledging our faults in the situation.
About Kenyatta: Clark Atlanta University and Medill School alumna Kenyatta Victoria is the Girls United writer covering everything from news, pop culture, lifestyle, and investigative stories. When not reporting, she's diving deep into her curated playlists or binging her favorite comfort shows.