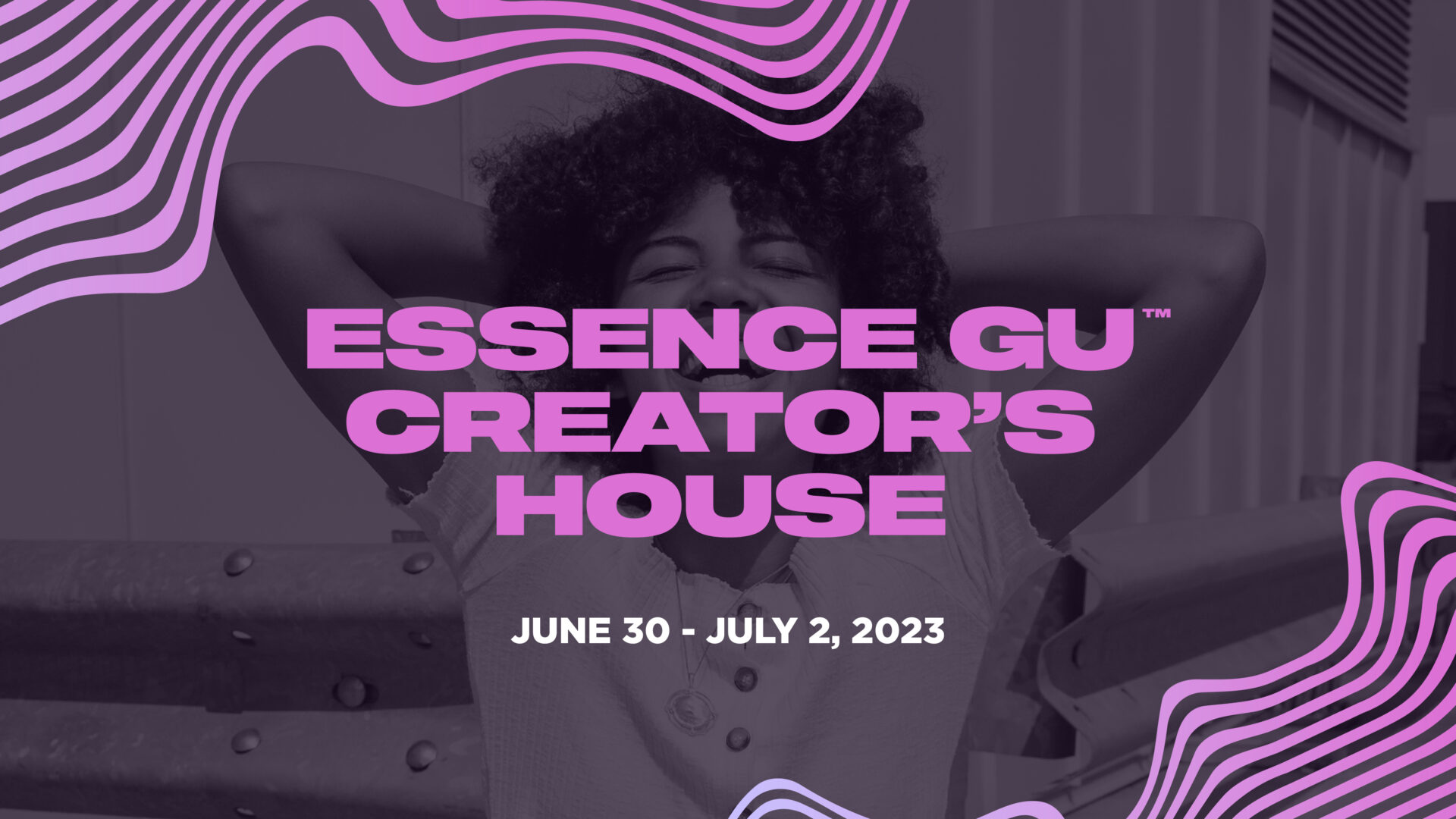 Girls United Creator's House Is The Gen Z Hub For Essence Festival
Kickoff your summer with GU
Have you ever attended Essence Fest as a Gen Z'er and missed the GU touch? Did the ambiance give Auntie takeover? Not enough Hot Girl Sh-t? Well, don't worry because we got you!
For the first time this year, we're bringing you our GU Creator's House, a three-day activation made for us by us. We've got some of the biggest talent and influencers from our generation to stop by and drop gems for the girls.
Creator's House is an activation dedicated to the new creatives making their impact known all over our timelines and amplifying their stories and platforms on a larger scale.
This free activation will be once in a lifetime as we'll be taking over the Sugar Mill for a decked-out y2k experience with a hint of Afro-futurism to set the tone for all the memorable conversations geared up for Essence Festival weekend.
We've got a variety of workshops and panels that will discuss content creation, brand start-up, and the importance of pivoting because, let's face it, sometimes we realize our paths can change at any moment, and that's okay.
Read 'The Downside Of Being A Black Influencer'
Black content creators face many inequities regarding how people view their careers and validate their impact, and we're here to amplify that for Festival weekend. Black influencers are not earning as much money as their white counterparts, according to a report published by MSL and educational organization The Influencer League.
There will be no questioning the influence that Black influencers have made because the work speaks for itself across all social platforms.
It doesn't stop there, though, you know we had to do it big for the 50th anniversary of hip-hop. After all, Gen Z is embedded in some of the most significant moments in modern-day rap. From the bold punchlines to the risque fashion statements, we're diving deep into that conversation with stars from the past and present to reflect on how far we've come in the culture.
Creator's House kicks off on June 30, 2023 – July 2, 2023, and the days are jam-packed with stars, creatives and future mentors. Think of it as a time to find your future bestie or the ultimate girls' trip for those entering their newfound adulthood.
So with that being said, it's time to dust off those two-piece sets, grab your girls and head down to Essence Fest at Creator's House hosted by Girls United for a weekend you'll never forget.
Want to see more content like this? Purchase tickets for Essence GU Kickback for more fire performances and epic moments.  
About Kenyatta: Clark Atlanta University and Medill School alumna Kenyatta Victoria is the Girls United writer covering everything from news, pop culture, lifestyle, and investigative stories. When not reporting, she's diving deep into her curated playlists or binging her favorite comfort shows.