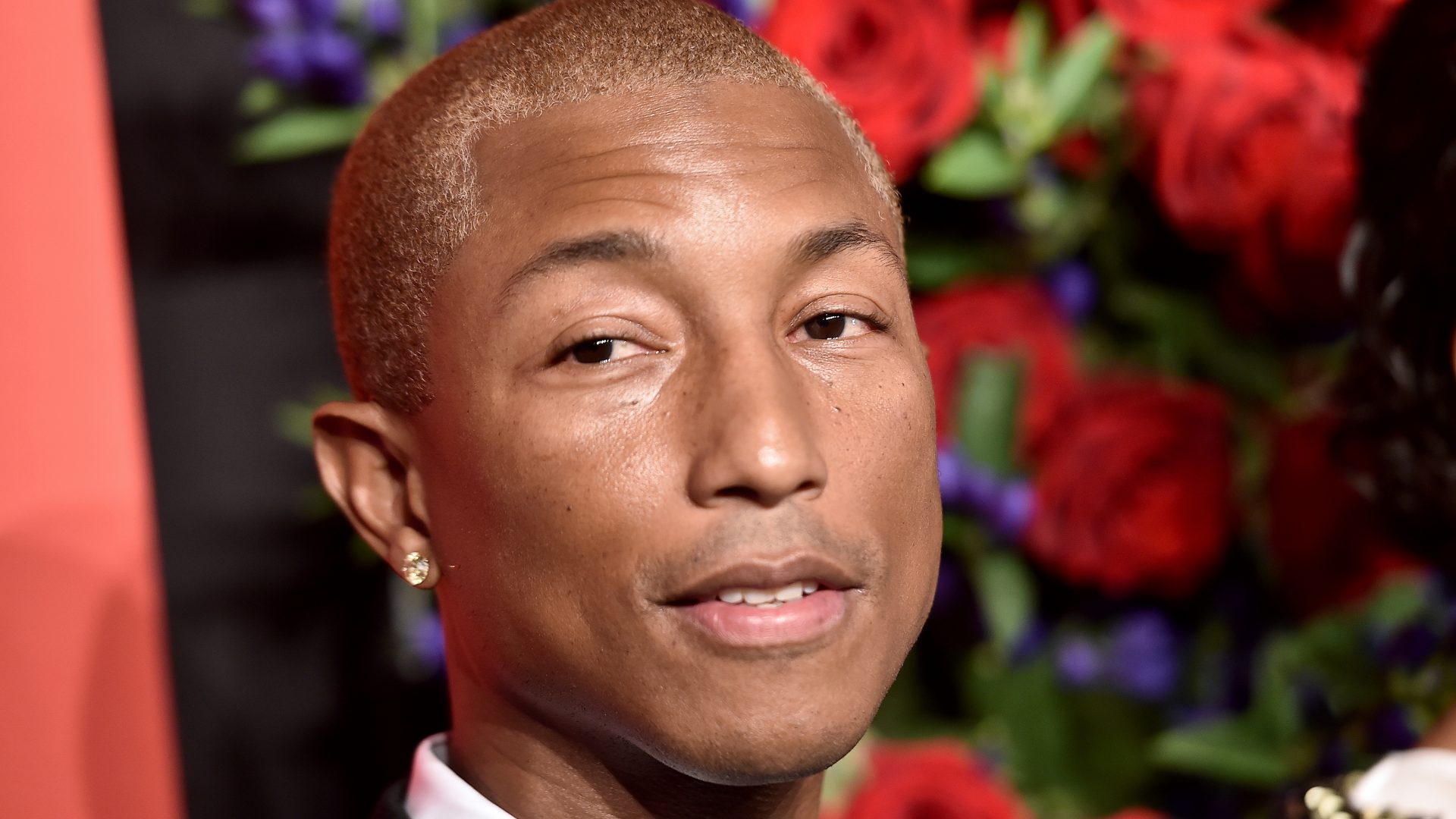 Pharrell Williams Will Open Private Schools For Students From Low-Income Families
The first one will open on September 7.
Pharrell Williams, a music icon with 30 years in the industry, is expanding his legacy in a new way. The producer and frontman will open schools for students from low income families in his native Virginia.
"If the system is fixed and unfair, then it needs to be broken," Williams said in a press release. "We don't want lockstep learning where so many kids fall behind; we want bespoke learning designed for each child, where the things that make a child different are the same things that will make a child rise up and take flight."
In 2020, Williams launched Yellow, a nonprofit "working to even the odds for all youth through educations." Yellow is the foundation behind the forthcoming schools.
Mike McGalliard, Yellow's Executive Director, also said, "Education's historical problem is that it tries to address the middle. When you try to address the middle, you got some kids sailing faster and some kids falling behind. We wanted to design an experience that was unique to every kids' traits. The mission of the school is to even the odds through highly customized learning experiences."
The first school is set to open in the fall of 2021. It is unspecified exactly where it's set to be located, but it will be the Ghent neighborhood in Norfolk. The tuition will be free for at least the first year.
In years past, Pharrell has solidified himself as a philanthropist with a focus on education. In 2008, he launched another nonprofit called From One Hand To AnOTHER Inc., which aimed to promote a new U.S. learning model called S.T.E.A.M.M. (Science, Technology, Engineering, Art, Math and Motivation.) The nonprofit has gone on to fund summer camps for 1,000 low income students across states.
The schools, called Yellowhab, will also focus on S.T.E.A.M.M.
Read our piece on the necessity of Black girls in S.T.E.M. here.
Rather than zone in on grade levels, the students will be grouped according to skill upon entry. With that, students from 3rd to 5th grade will be admitted.
Parents can apply to have their children enrolled here until July 1. Students will be chosen lottery-style.
Between 40-50 students will initially be admitted. Potential students will be able to live anywhere in the city.
Photo credit: Getty Images/Steven Ferdman