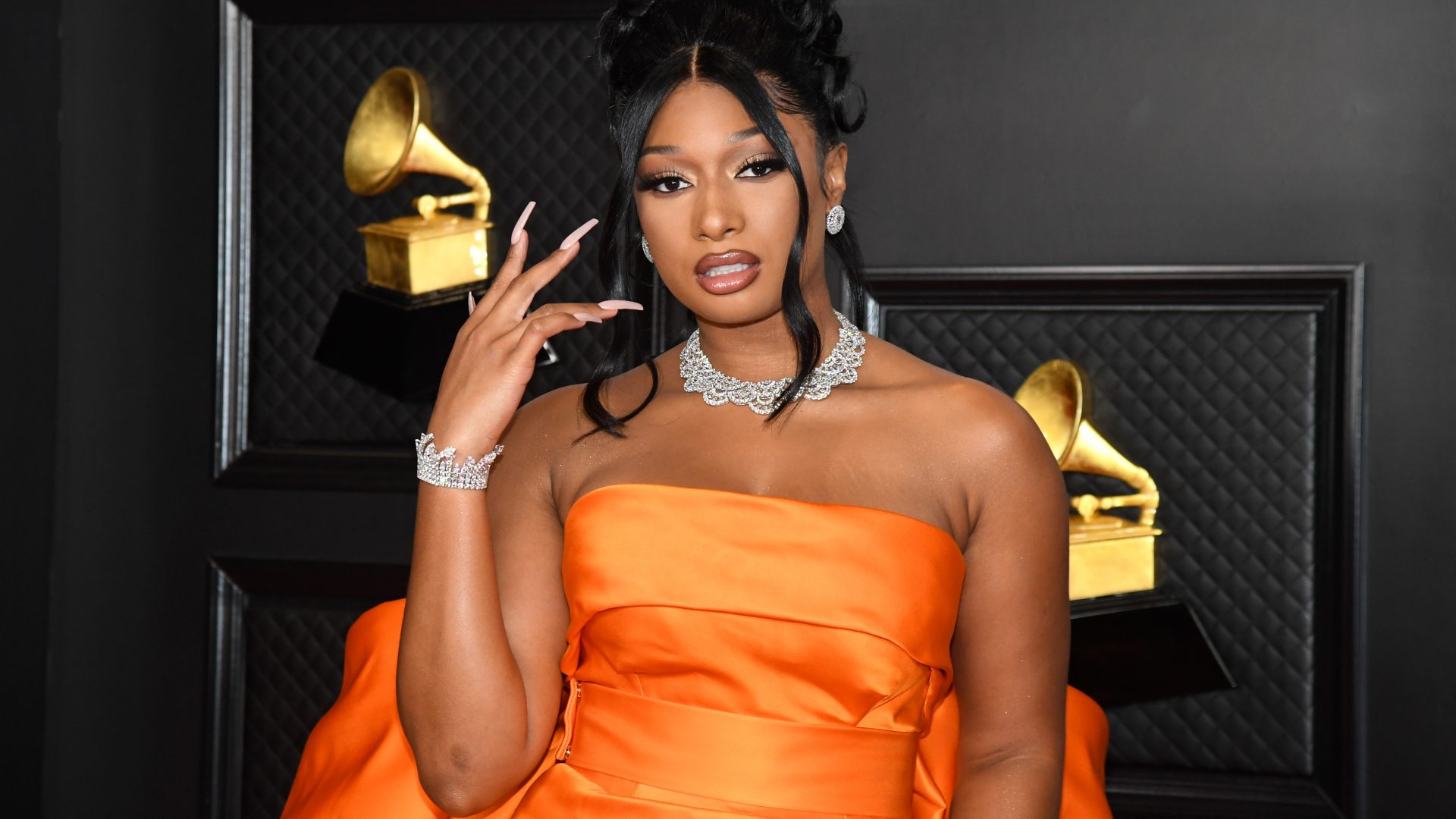 Megan Thee Stallion Lands New Show With Snapchat, 'Off Thee Leash With Megan Thee Stallion'
The show now has a release date.
Megan Thee Stallion is the ultimate dog mom and she's taking her love for her fur babies to the next level. She has an upcoming reality series with her pups, Off Thee Leash with Megan Thee Stallion, a Snap Original that will debut in 2022.
"As y'all all know, I am one of the best dog moms ever," Megan said in a video shared to Twitter. "I really wanna invite some other pet parents to come get wild with me and my boys on the Hot Girl Ranch. Thank you Snapchat for helping me put this together." On Off Thee Leash with Megan Thee Stallion, Megan will hang out with her pups (a pitbull named 5ive and her French bulldog, 4oe) and be joined her celebrity friends and their super cute pets.
Snap revealed in a press release that the show will be unscripted. "With multiple Grammys to her name, including Best New Artist, Megan Thee Stallion commands the charts, popular culture, and now Snapchat! In this new series, she'll be joined by celebrity friends and their pets hosted in a way that only Megan can," the release also read.
"We are constantly trying to find stories that we think will resonate with our audience, coupled with talent and creators," Vanessa Guthrie, head of Snap Originals, said to Variety.
The show will be produced by Will Smith and Jada Pinkett Smith's Westbrook Media. In addition to building social media marketing plans for Aladdin and Bad Boys for Life, Westbrook Media has produced Will From Home, a glimpse into Will Smith's life during the early weeks of him sheltering in place during COVID-19 pandemic. He also worked with Snap on the series, which garnered 35 million viewers.
In March 2021, Megan Thee Stallion won 3 Grammys overall—two for her "Savage" remix with Beyoncé and another in the 'Best New Artist' category. She also released her debut album, Good News, in late 2020.
The show will debut on Sunday, February 19.
We can't wait to see what Megan and her fabulous doggies will be getting into on the show!