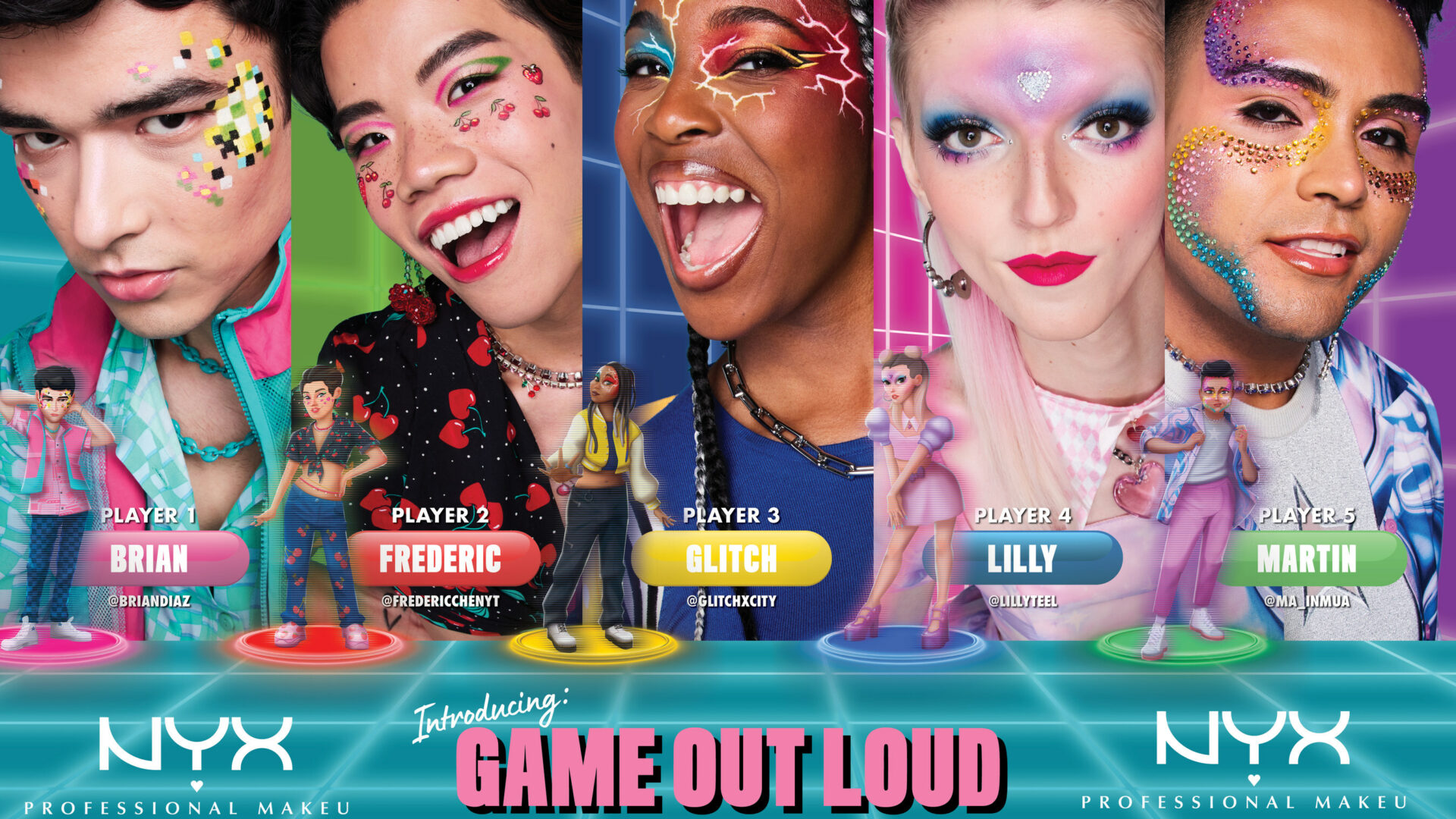 NYX Cosmetics Targets Anti-Bullying With New Pride Campaign
The 'Game Out Loud' pride campaign, brings awareness to anti-LGBTQIA+ bullying
According to studies, almost 90% of LGBTQIA+ gamers have been harassed about their identities online.
To combat those uncertainties, NYX cosmetics has launched the Game Out Loud campaign with the initiative to target hate by creating safe spaces both in the metaverse and in real life. Still, the work doesn't stop there.
The brand will also advocate for LGBTQIA+ individuals by offering education and allyship training nationwide. This year's campaign imagery features five LGBTQIA+ talents who bring their passion to life through makeup artistry reflective of their favorite games. The brand will be creating safe spaces online on Roblox, Twitch and NYXCosmetics.com.
Read 'NYX Professional Makeup Launches Ultimate Queen Collection'
With the Pride Allies For All program being a year round campaign in partnership with the Los Angeles LGBT Center, NYX Professional Makeup is proud to continue the partnership and, to date, has donated more than $500,000 to various global LGBTQIA+ organizations, including the Los Angeles LGBT Center.
In their long-standing partnership, NYX Professional Makeup and the Los Angeles LGBT Center have come together to define a safe space as a place free of conflict, criticism, judgment or potentially threatening actions where homophobic, transphobic, racist, and sexist put-downs and remarks will be addressed.
Read 'Instagram Influencer Wuzg00d Debuts Collection With Target'
Since the partnership with the Los Angeles LGBT Center began, the funds have supported its youth outreach program, training allies, providing meals and services for youth experiencing homelessness, and scholarships.
"Our longstanding allyship to the LGBTQIA+ community is a major pillar of our brand values," said Nicolas Vissat, Assistant Vice President, US Marketing at NYX Professional Makeup. "NYX Professional Makeup stands for artistry for all, and proudly advocates for the community's freedom of expression online and offline."
About Kenyatta: Clark Atlanta University and Medill School alumna Kenyatta Victoria is the Girls United writer covering everything from news, pop culture, lifestyle, and investigative stories. When not reporting, she's diving deep into her curated playlists or binging her favorite comfort shows.