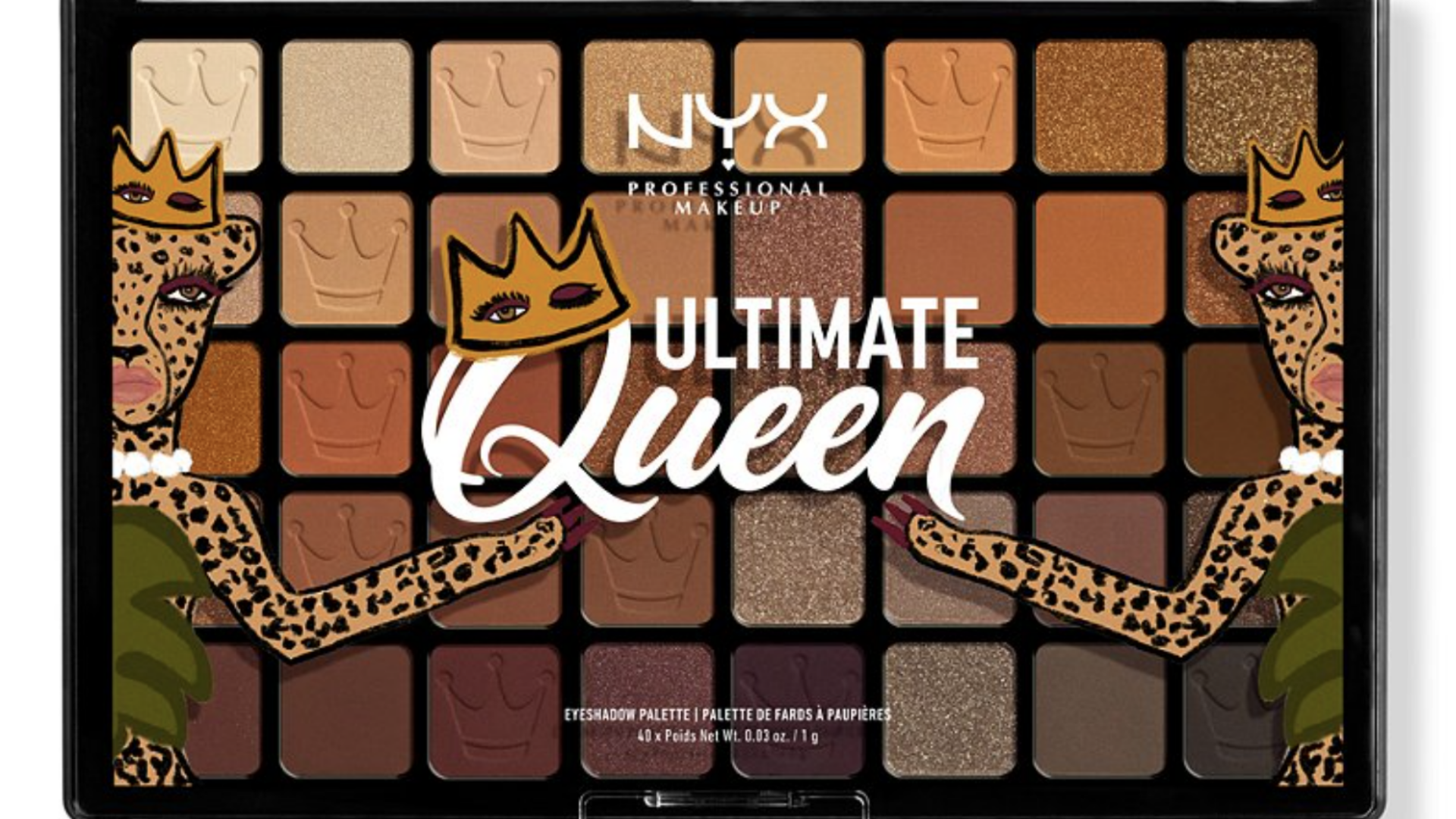 NYX Professional Makeup Launches Limited Edition Ultimate Queen Collection
The collection was created as a limited edition Black History Month drop.
Ever want to purchase, wear, and support makeup that not only looks good and is affordable but makes you feel like the royalty you are? Well, you're in luck because this widely respected cosmetics brand has just the thing for you. Just in time for Black History Month, NYX Professional Makeup is dropping a launch, "created for and by the Black community," as mentioned in the official press release sent to Girls United.
Filled with velvety smooth mattes and metallics for any hue and shade, the Ultimate Queen Collection features three products including the Ultimate Queen Shadow Palette, Ultimate Queen Epic Wear Liner Stick Kit, and the Ultimate Queen Butter Gloss Trio. Each product was designed to work perfectly in collaboration with one another from the high pigmentation of the eyeshadow palette to the natural Earth tones of the liners and glosses. The Ultimate Queen Collection is sure to highlight the beauty of a Black woman's rich skin tones.
In partnership with Black artist Kendra Dandy, NYX Cosmetics has curated the ultimate limited-edition packaging truly fit for a queen. Dandy, who is known on Instagram to her 55.7k followers as @ttheebouffants, is being highlighted in NYX Cosmetics' larger Queens Celebrating Queens initiative for Black History Month, which officially kicks off February 1. The limited-edition Ultimate Queen collection is just one demonstration of Dandy's love and appreciation for vibrant colors and divine feminine energy through her custom-designed artwork.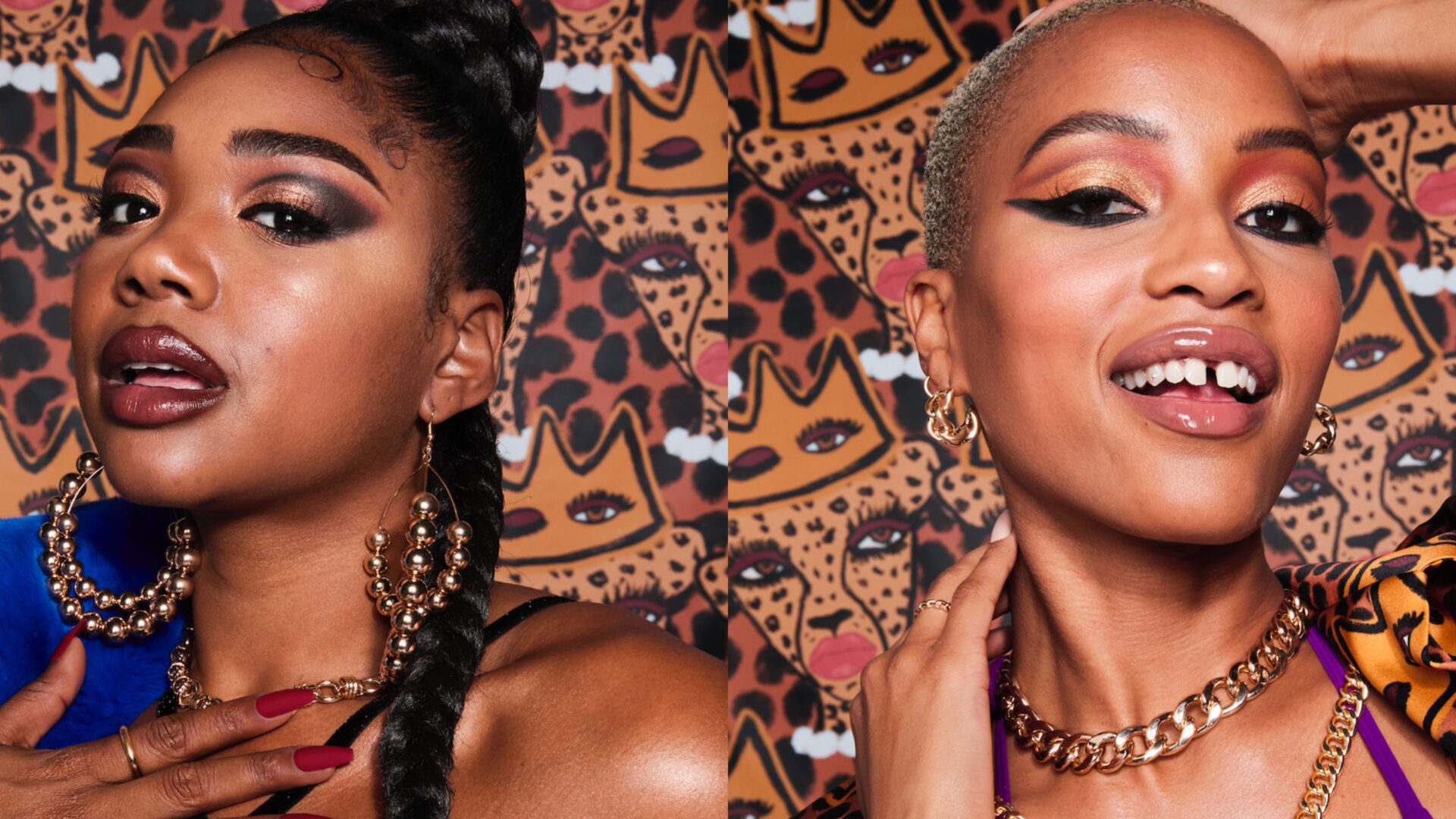 "I saw a great fit for my bold and fun artwork on NYX Professional Makeup's iconic palettes, liners, and glosses. It's an awesome opportunity to pair my aesthetic with something I love, which is makeup," Dandy told Girls United about her decision to partner with NYX Professional Makeup. As a Black woman and creative herself, she noted the progression in the beauty industry when it comes to highlighting Black women and displaying the nuances of Black beauty at the forefront of the industry.
Girls United also had the opportunity to speak with Erika Guinn, NYX Professional Makeup's Global Director of Education and Training. Guinn praised the efforts of the beauty industry when it comes to diversity, inclusion, and equity. "This is probably the most diverse, eclectic, and celebratory time for Black women in beauty- and yet there is still so much more room for growth," she explained. "We have just begun to tap into the different nuances that make brown girls magical, with the goals of authenticity and relatability being key. I would love to see beauty brands continue to push the envelope on showcasing all shade ranges of Black women and continue to lead with black representation for major campaigns. It is so beautiful to see how far we have come!"
Guinn herself has even made the eyeshadow palette her new go-to nude and is completely in love with the metallics, shimmers, and mattes that are ideal for any day-to-night eyeshadow look. "This Ultimate Queen Collection fits perfectly into our brand's diversity mantra – it looks gorgeous on the fairest to deepest complexions and is a truly beautiful diverse shade range," Guinn said.
According to Guinn, the Ultimate Queen Collection was born from an eyeshadow portfolio designed to create the perfect nude hues for brown girls, while giving the consumers more than one option to play around with when it came to putting looks together. "It was important for us to choose pigment-rich shades that would instantly show color payoff on the skin whether they be a smooth creamy shimmer or metallic," she added.
"At NYX Professional Makeup, we strive to be diverse within diversity, and it starts with the leadership team of the brand. Black professionals are at the table making decisions. This directly allows us to openly celebrate Black women's contributions by making them visible within our campaigns, on our social channels, on retailer fixtures, and working for the brand," Guinn continued to tell Girls United. "We are not new to this, we are TRUE to this! This 360 approach is how Black women will always be celebrated with our brand."
Available for purchase now, the new Ultimate Queen Shadow Palette (available in 40 pan, 16 pan and 6 pan), the Ultimate Queen Epic Wear Liner Stick Kit, and the Ultimate Queen Butter Gloss Trio can be found on NYX Cosmetics or Ulta's website.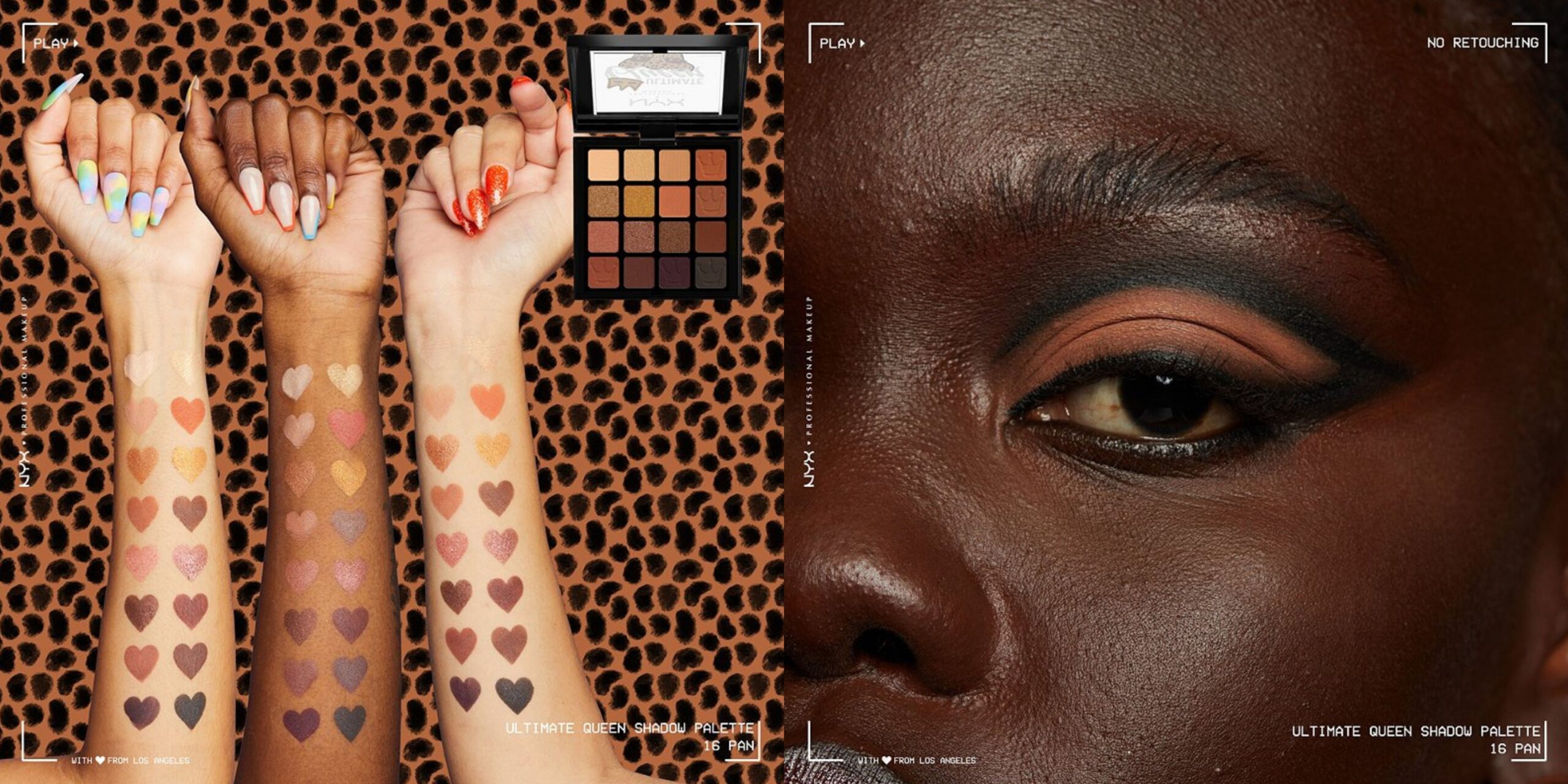 Photo Credit: NYX Cosmetics/NYX Professional Makeup