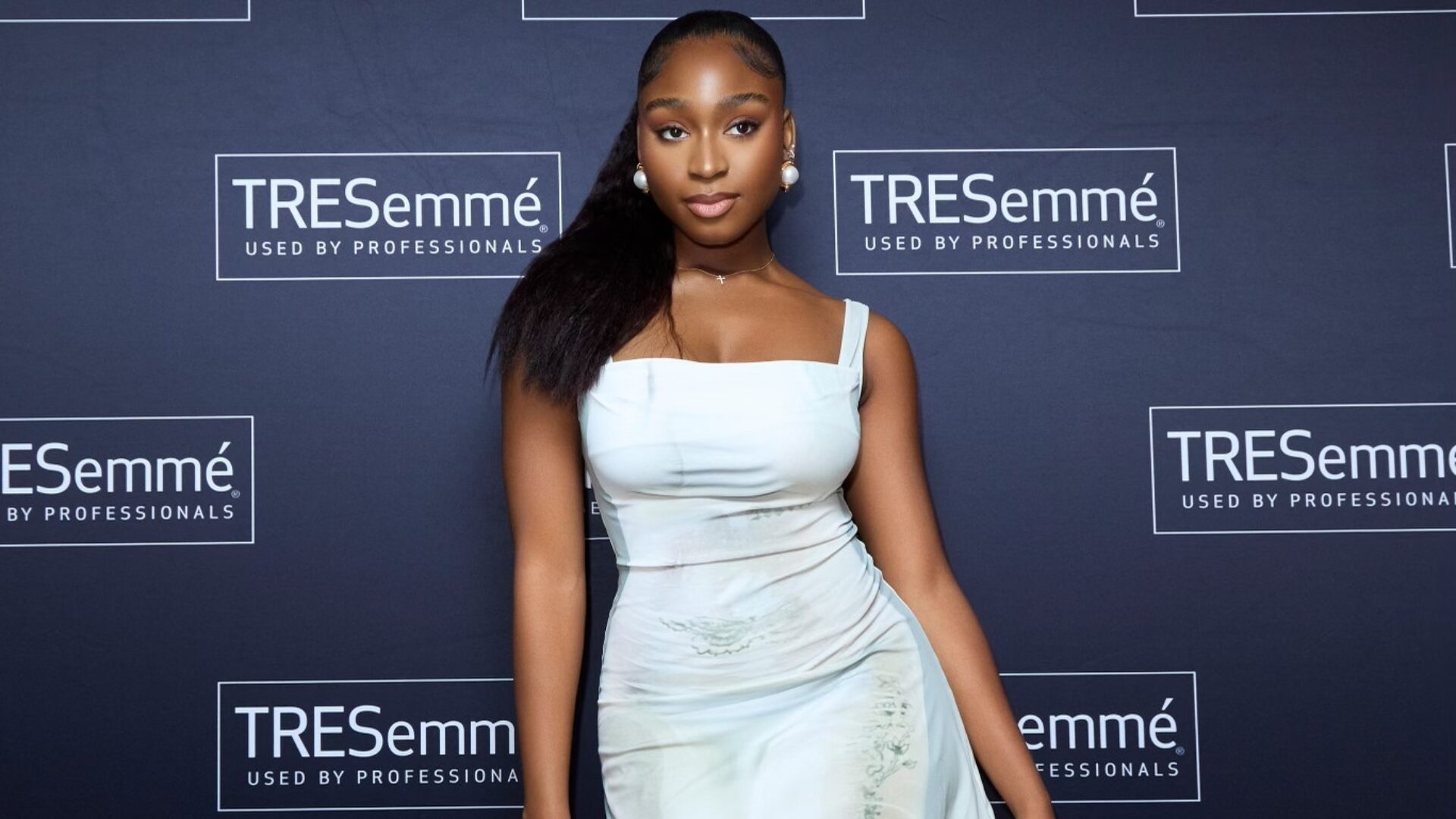 Normani Wants To Be Remembered As Someone Who 'Didn't Play By The Rules'
The "Wild Side" singer recently partnered with TRESemmé® for its "Power Your Style Project" initiative.
Like most of us, Normani was first introduced to the TRESemmé® brand when she was a young girl getting her hair washed in the sink by her mother. "I literally remember being in the sink and seeing this bottle," she laughed.
Fast forward to 2022, Normani Kordei is now a multi-platinum chart-topping artist tapped to celebrate TRESemmé's launch of the "Power Your Style Project" initiative. In collaboration with The Representation Project, the haircare brand revealed the first-of-its-kind study during its in-person event during New York Fashion Week and shared its findings while bringing awareness to the "double binds" that women experience daily.
"I was really honored to just be a part of the brand and everything that they're doing. There's a treat when I'm able to be in partnership with a brand that I really align with morally and the conversation they were starting," Normani continued. "The fact that they trusted me enough to be able to be the voice for double binding, especially for Black women, the adversaries that we're often faced with, and having our backs up against the wall. It's a constant fight, but that's why we are resilient."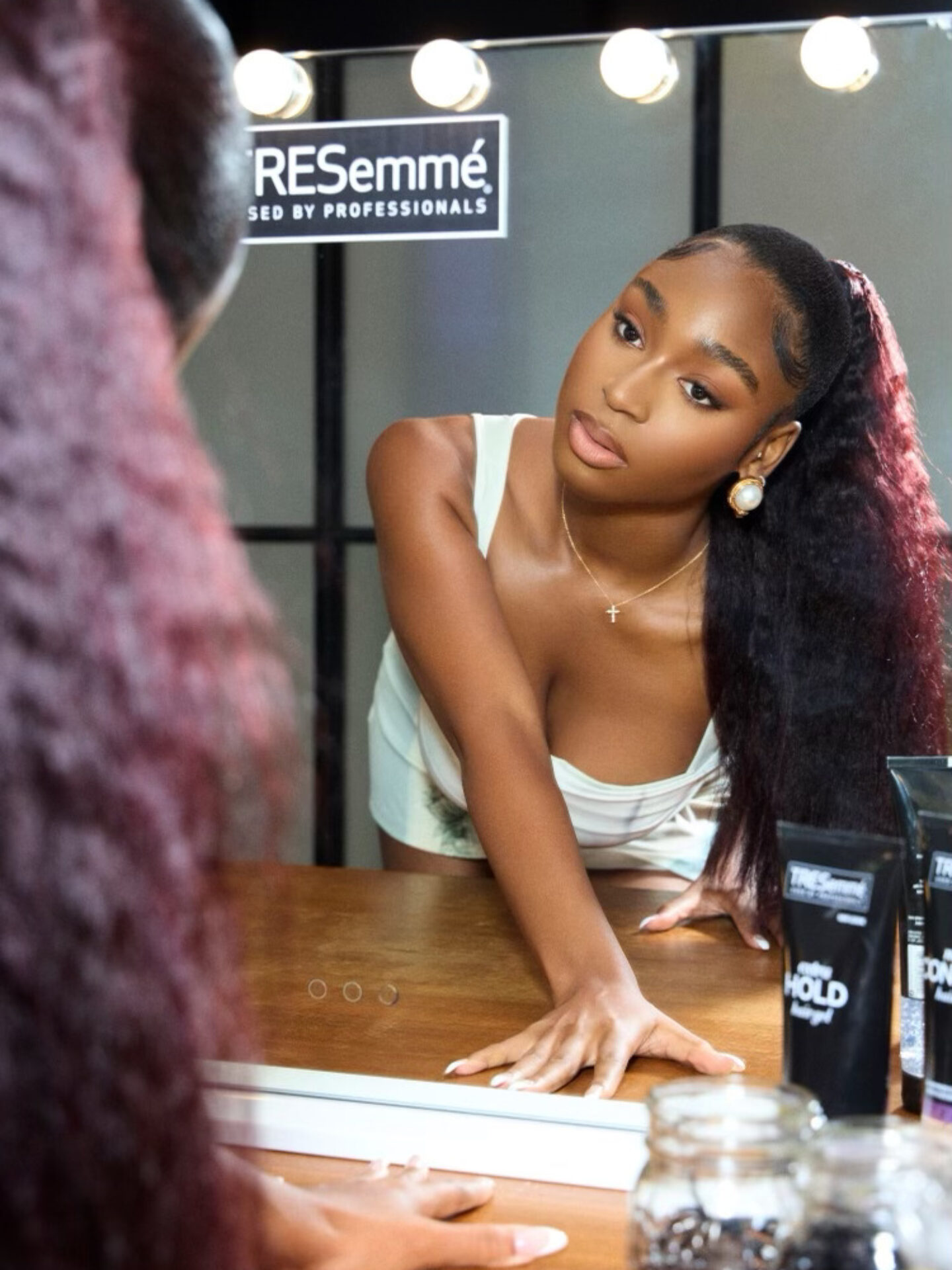 Now, what are "double binds," you ask? According to TRESemmé®, double binds are defined as conflicting expectations on how one is supposed to look, speak and act. "In my experiences, double binding has been feeling I'm limited and restricted to being one thing [for] us as human beings, and us as women too," Normani told Girls United. "I know me, I'm multifaceted. I'm different people and I'm also a Gemini [so] I'm 20 different people in one day."
The same applies to Normani's personal style. One day, she can feel "super tomboy" in her sweats, messy bun, and no makeup, and the next, she can feel like showing up and showing out. "Not saying that I didn't show up in my sweats and my hoodie because I'm still that girl either way, but I love to switch it up and I love to not feel labeled or the pressures are feeling like I have to be one thing," she added.
For the "Waves" singer, double binding goes further than style and beauty standards. She admitted to also feeling the pressure in the music industry, especially as she embarked on her solo career.
"I've been guilty of allowing people to kind of put the pressure on. Like, "Motivation' was too this. Why is she doing 'Wild Side'? That's too R&B.'," Normani confided. "At the end of the day, I might as well do whatever it is I want to do because everybody's always going to have something to say or something wrong with it."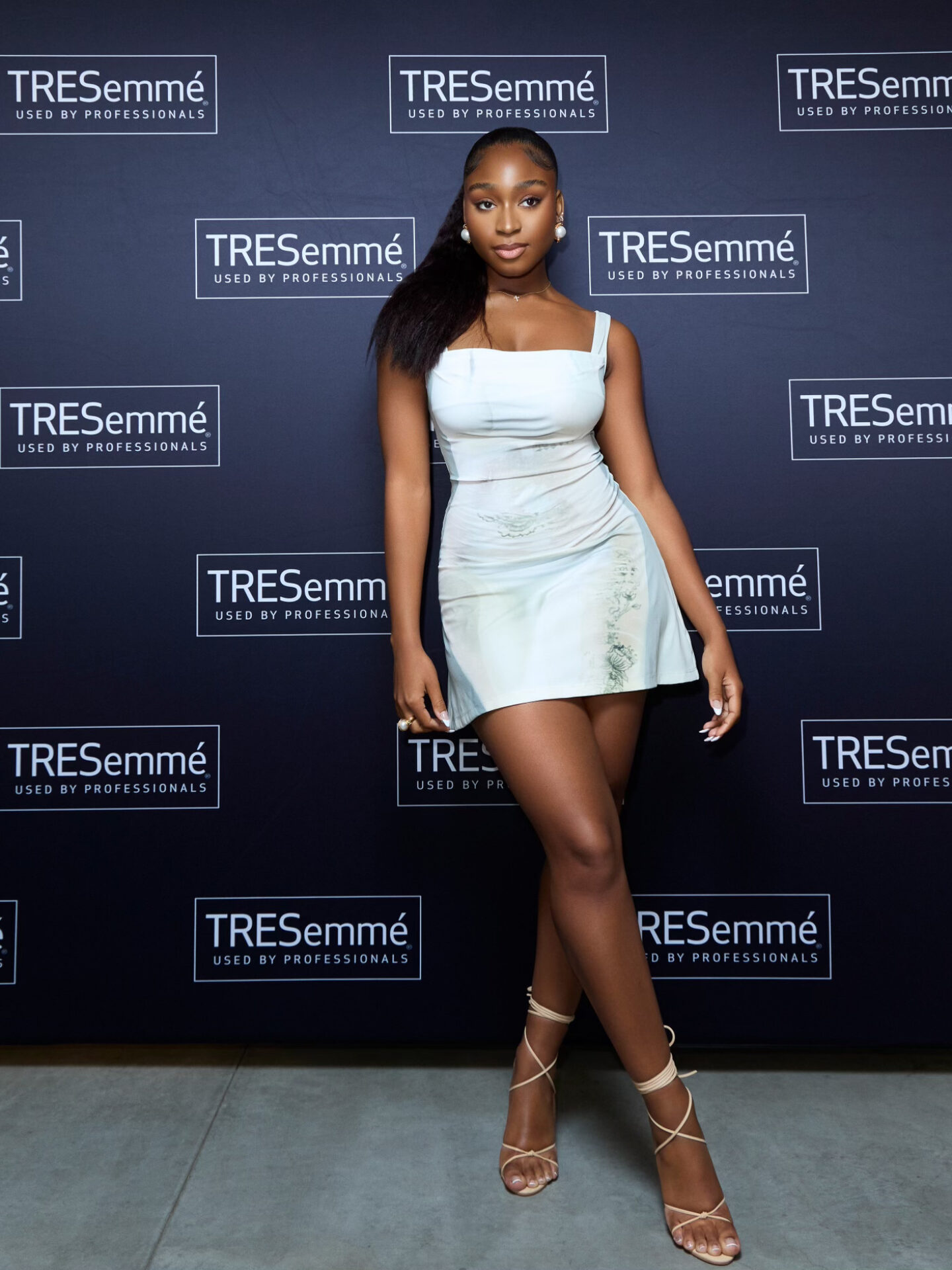 As an unapologetic Black woman, the 26-year-old singer acknowledges not only that Black women have "everything in a chokehold," but how unfortunately we're "just getting acknowledged" for our contributions to the culture. Normani turns to Rihanna for inspiration and relatability, especially as it pertains to authenticity and representation in the beauty industry with various shades, undertones, and hues in her FENTY Beauty empire.
"Even with the Savage line, it's so inclusive, which is how it should be. Everybody should feel represented," Normani praised of the "Pon De Replay" singer's entrepreneurial endeavors. "Representation has always been important to me and growing up, I didn't always feel like I had that, to be able to look at the TV and see myself. This is why the artists that I look up to mean so much to me and carry so much weight, but especially in the beauty space, I would say that it was sparse."
"For the longest time, especially being the only Black girl in the group at the time, I ran into the issue of not feeling my best. I'm like, 'How is it that everybody else is able for their best, but you don't have my foundation color?,'" Normani reflected on her time in the group, Fifth Harmony. "Because of it, I don't feel beautiful or have the opportunity to feel my best for this important thing and now it's associated with a negative memory because I didn't feel good. I would say I felt robbed a lot of the time."
With brands from Rihanna's FENTY Beauty to Selena Gomez's Rare Beauty, makeup and beauty brands are finally stepping up to the plate of inclusivity and representation in the beauty space. Before they decided to take a swing, Black girls of deeper and richer tones would be forced to create their own foundation shades to match their ebony skin with undertones of pink, olive, or whatever it may be.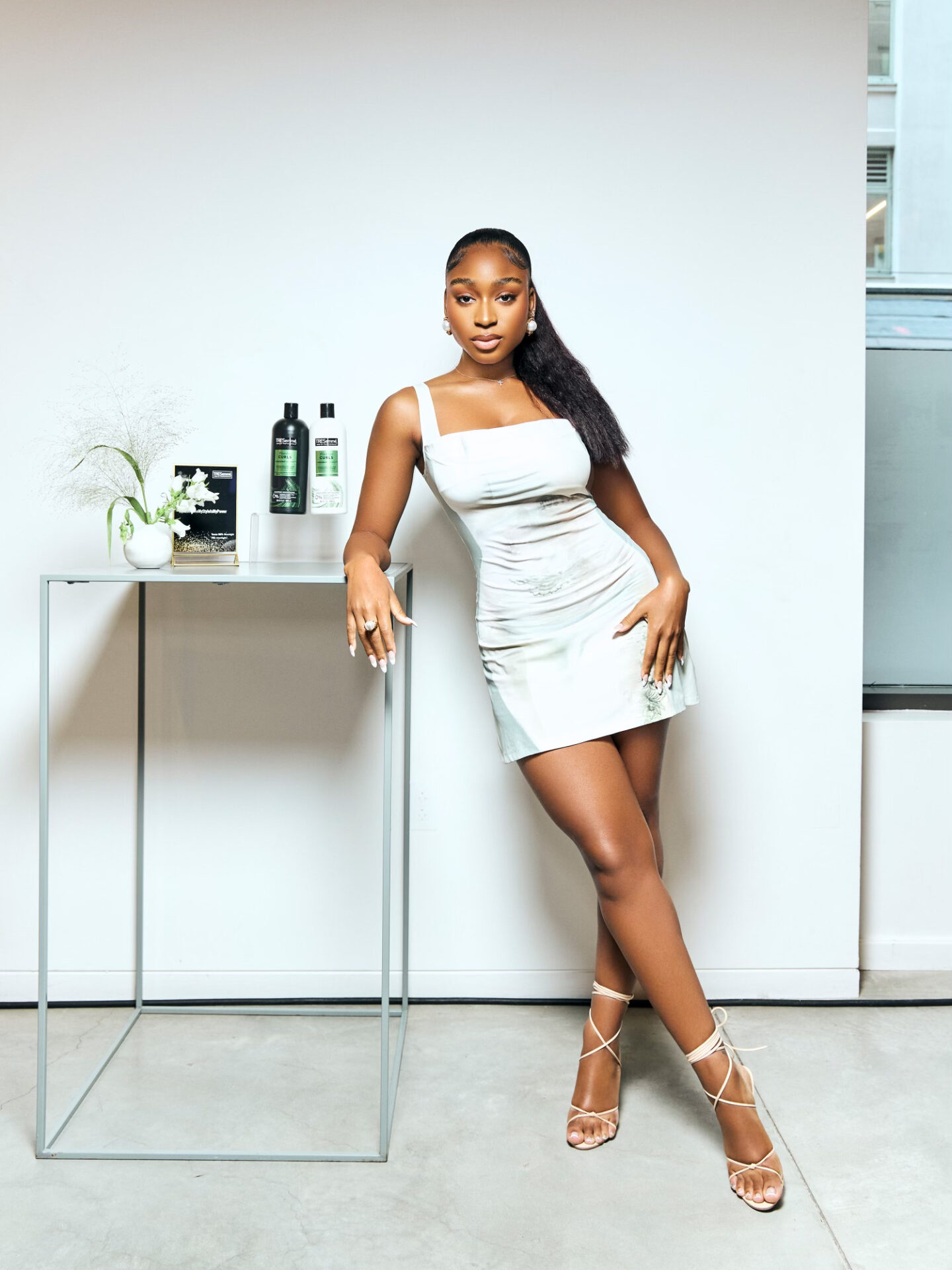 "We shouldn't have to sit there concocting and mixing to make our own color. I think it's up to the consumers as well to speak up and challenge these brands to meet us. It shouldn't be the other way around," Normani challenged. "I shouldn't have to fit this thing in order to feel seen or show up at my best self, especially if you're a professional."
In professional settings, Normani has encountered instances where style and beauty experts wouldn't "have the tools" for her hair type, let alone not able to manage the coils and curls in her natural hair. She encouraged hair care professionals to be "well-rounded," especially when working with Black talent. "Granted, everybody has their thing, but as a professional, if I'm going to be in the room, you should know how to do my Black hair. You should have my pantyhose this complexion," Normani said as she pointed to the skin on her thighs. "That needs to be pushed more at the forefront, for sure."
Regardless of the lack of representation in the beauty space up until a few years ago, Normani always knew that she was beautiful. Thanks to the unconditional love and adoration from her parents, especially her dad who she refers to as "the first man that I loved," she never had a doubt in her mind that her melanin was gorgeous. "I had my parents to go home to and they really gave me the confidence from when I was little up until now. 'You're a black queen. We are royalty.'," she noted.
Normani experienced a specific shift in her confidence after she exited Fifth Harmony, a popular girl group consisting of members Dinah Jane, Lauren, Ally, and charting solo artist Camila Cabello. "I'm trying to think if there was ever a specific moment, but I would say coming out of the group, there was definitely a shift [when I was] entering my solo endeavors," she admitted. Within the past five years, Normani said that she has truly become acquainted with who she is, which is not the same person that she was when she was one of five members in a girl group.
"Me at 15 is fairly different than me at 26, and granted that comes with time and just evolution and experience," Normani said.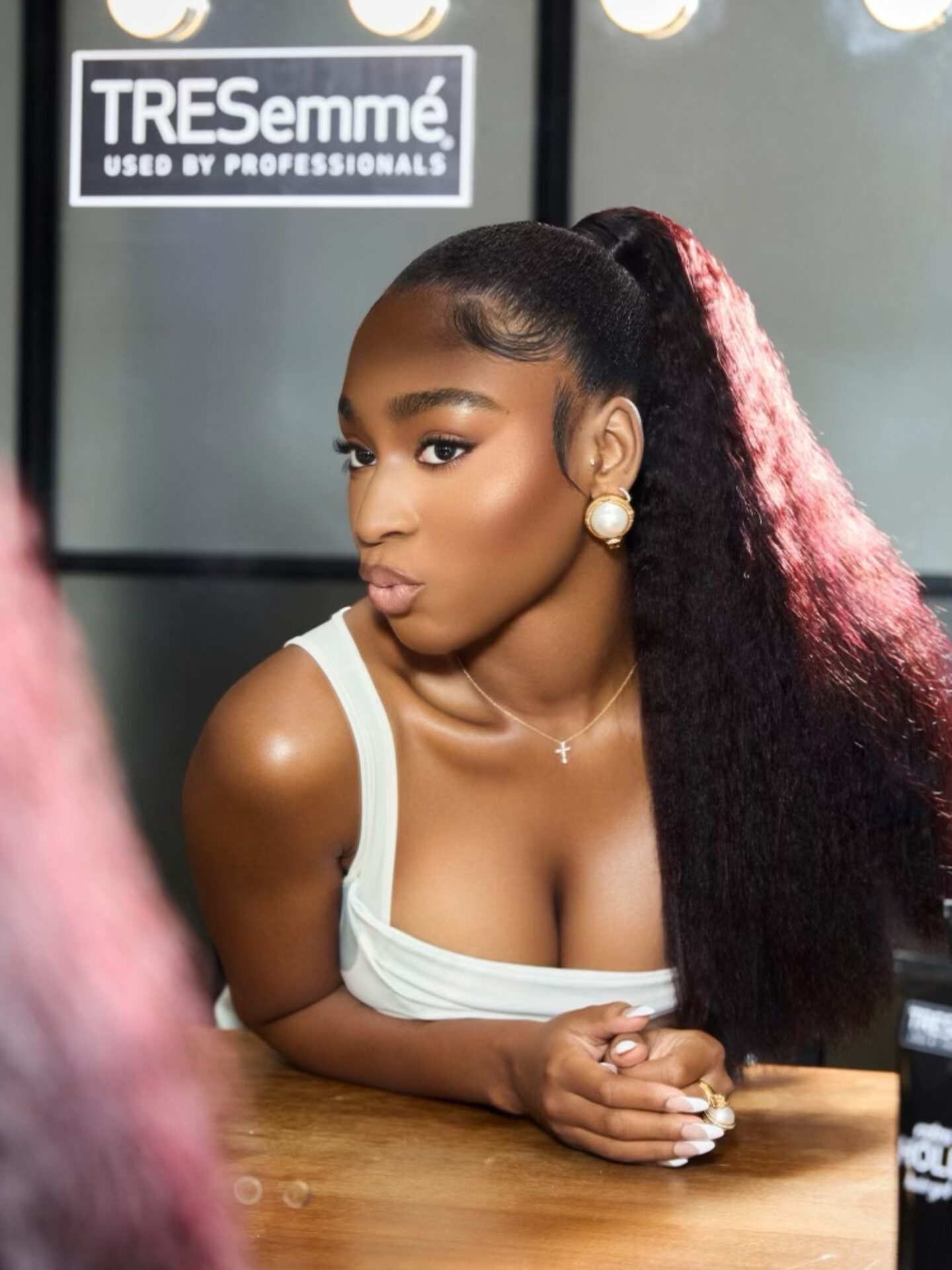 Before she was performing hit songs "Worth It," "Work," "Angel," and "Miss Movin' On," Normani watched her mother at home indulge in acts of self-care through her beauty and skin routines. "I was always into beauty, especially at a young age, my mom put me on game," she said. From Nivea to Vaseline, Normani was equipped with the essentials, especially the power of our beloved cocoa butter.
"My mom would always be like, 'Make sure you put cocoa butter on' because I would play outside a lot so I would get marked up. She had this thing where she would say they would make marks go away. I think it actually works," she laughed.
Normani keeps her beauty regimens and remedies close to her heart, but she admitted to Girls United that the entertainment industry changed the way she viewed her confidence as she got older. As she continued to find her sound as an artist, she began to uncover more about herself as a human being through her experiences, which served as a catalyst for her resilience and wanting to make herself stronger. "My own experiences [have] been the reason why I pick myself up. I have nobody else to credit but me, and I think that we're so quick to credit everybody else around us and sometimes it's okay to give yourself a pat on the back," Normani reminded herself retrospectively.
"When I look at myself, I see my grandma, I see my dad, I see my mom, and those are the people that I love most in the whole entire world. I think they're gorgeous and handsome and just beautiful. I feel like there's so much more than what society is saying is beautiful. I know that I am, but I think that part of it is also educating yourself on who you are that can really help you rest confidently and boldly and show up the way that you deserve to and know who you are."
For a closing statement, Normani reflected on the legacy she wants to leave in the fashion, beauty, and entertainment space. We know that the album is coming (hopefully, soon), we know that her face card never declines, and her style is always on point, but what does Normani think about Normani?
"That I didn't play by the rules. That I really did my best to make a difference and really inspire. I feel like anytime that I talk about music, I always come back to representation. The passing of the baton, of passing of the torch. I just pray that I do enough in order to make enough strides for the next generation to be able to start where I finish, and make the experience a bit easier, the way that those before me have for me. Not to say that I haven't been doing anything, because it's going to be a challenge of some sort, but I hope that I can make it a little bit easier."
About D'Shonda: Born and raised in Brooklyn, NY, D'Shonda Brown is the Associate Editor at Girls United. When she's not interviewing or writing, she enjoys running, dancing, buying sneakers, and binge-watching Lifetime movies.