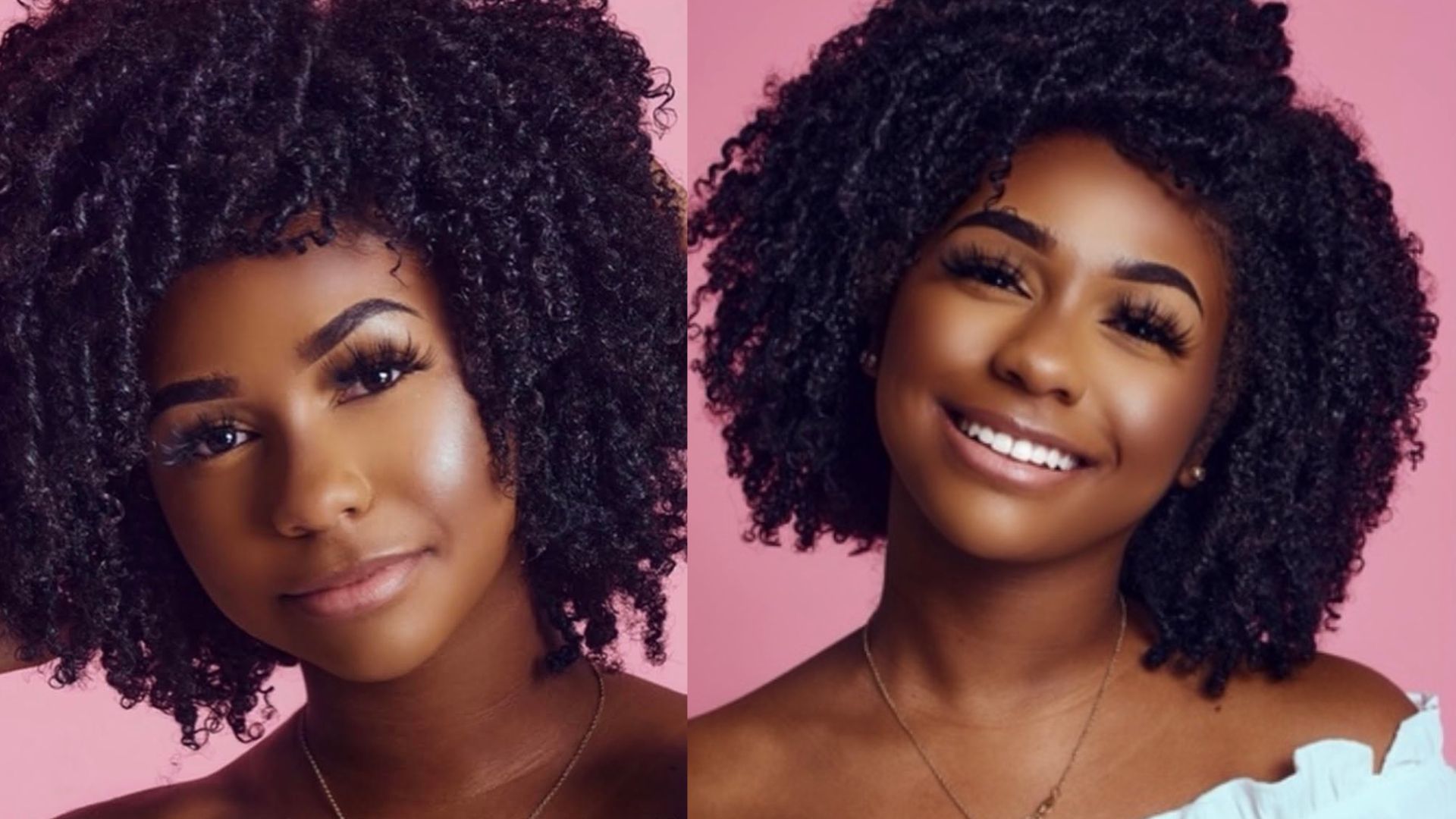 Meet Nola Wilson, Creator Of This Black Girl Friendly Hair App
The 23-year-old is using her STEM background to revolutionize the beauty industry for Black women
Black hair is versatile, but picking a new style often requires inspiration. When using search engines like Google and Pinterest, Black women typically have to add extra identifiers to generate options that work for them. Nola Wilson, a 23-year-old bioengineer, is changing that with her app that eliminates the need for adding the words "for Black people" after any search.
Since its launch in August, the random hairstyle generator app has garnered over 700 downloads. The web-based app allows users to pick a specific category and generate a style that matches the current state of their hair. The categories include 18,000 suggestions with wigs, braids, natural hair, locs, and more options.
"Lately, there's been a push to have more inclusive products, but I don't think there is a true dedication to having products specifically for Black women," Wilson tells GU. "The app was a way to take all that away, where you don't have to put those identifiers in, and also help people who are indecisive like I am sometimes."
Register now for the FREE 2023 GU Disruptor Summit
The idea for the app was born from her own personal hair journey and desire to challenge biases in the medical field. Wilson did the big chop during her undergraduate matriculation. Since she was a college student, she didn't have enough money to get her done constantly and learned how to style her hair by watching YouTube videos.
In 2020, she decided to launch her platform. As her platform grew, the Indianapolis native became more interested in the beauty industry and Black women's experience. She began taking her first steps into the STEM world as her passion for the beauty industry grew.
As she developed in her career, the bioengineer noticed the biases in the medical field, such as devices that didn't work well with darker skin or hair discrimination. Similar experiences in the medical field and the beauty industry inspired Wilson to use her background and combine her two passions. The process of creating the app wasn't easy. Wilson spent nine months coding the app to get it to its current point.
She had to learn new coding languages, enroll in a course, troubleshoot, watch YouTube videos and provide updates based on user feedback. In addition to the hours spent coding and creating the app, she balanced promoting the app on social media with her life as a full-time student.
Despite the hardships she faced, Wilson remained dedicated to improving it. She keeps the app current by researching different styles and trends and listening to feedback. She intentionally finds new styles and uses the resources available to her to improve the app.
"You have to be deliberate about making solutions for Black people and not just try to be inclusive by throwing in a few things that include [them]," Wilson says. "I feel like it will take people like me … to make valuable products for Black people that are by Black people, for Black people because that's really what's needed. It has to be intentional, and I think the only people that can be intentional about it are Black people."
Wilson aims to revolutionize the beauty industry to create a better experience for Black people. The app is her first attempt at reaching that goal. With its success and her platform, she hopes to encourage people that they can pursue STEM without changing anything themselves. She also aims to dismantle the notion that only certain hairstyles are professional.
"To me, the app was a statement like, 'I'm going to wear my hair how I want to wear my hair, and it's not going to determine how well I am for a job or my abilities," she says. "By promoting that you can be you and be in STEM, more people are going to take up those opportunities, and it's going to be able to advance [other] industries."
Want to see more conversations like this? Register now for the free 2023 GU Disruptor Summit
About Kayla: Kayla Grant is a multimedia journalist with bylines in Business Insider, Shondaland, theGrio, Oz Magazine, Prism, Rolling Out and more. She writes about culture, books and entertainment news. Follow her on Twitter: @TheKaylaGrant.